A traveling lifestyle seems like an illustrious one … and it is. But being a health-conscious and fitness minded individual can clash with being constantly on the go. That is, unless you put some fitness forethought into your travel pack and remain committed to a plan of daily exercise – or at least, every other day to get you through the travel patch.
Here's a little psychology trick that I like to use to stay motivated. I remind myself that "One mile is better than none, two miles is better than one, and that three is better than two". And so on, you get the drift. Because even a slow ten-minute jog will yield health benefits. It may not be the most ideal, especially when you have a serious routine when at home, but a little will help to de-stress and refresh.

That being said, there is some travel workout equipment to pack for a trip that will help you stay fit anywhere in the world.
Start with a plan
The first thing to think about is traveling with a plan. Look at the airports you'll be going through, will you have any long layovers? If you're staying in a hotel, will there be a gym or a running path nearby? If you're staying with friends, check to see if there is rec center or park nearby. I almost always google running trails or climbing gyms in the vicinity where I'll be staying. This helps me drum up ideas.
Try not to be single minded in your routine and look forward to changing it up if you can: the feeling of newness and exploration can blow a lot of fresh wind into stale sails. If there's an opportunity to take a yoga class or dive in the ocean, then go for it … keeping that old adage in mind … kiss (keep it simple stupid) … be realistic about your time-constraints. Once again, a little exercise is better than nothing.
Be sure to pack trail running shoes (or wear them)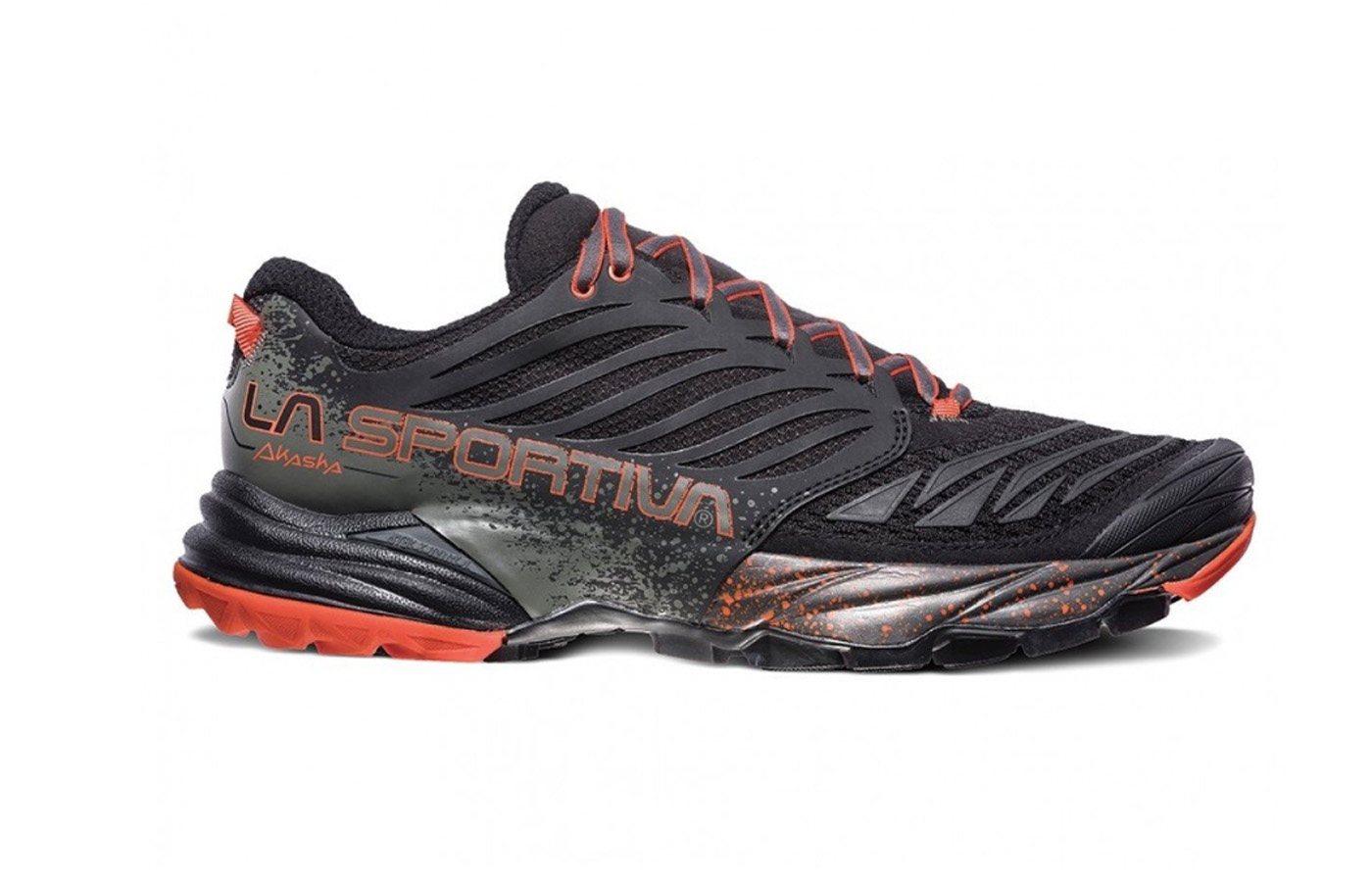 I always shoot for one bag on the airplane, which that I usually must wear my trail running shoes – I'll even wear them when flying in first class – I have no shame friends. Fitness shoes simply take up too much critical suitcase space. This way I can pack a nice pair of work shoes, with room to spare for either flip-flops, sandals, or a flat pair of Toms.
I like La Sportiva Akasha shoes because not only do they look, they are comfortable, well-cushioned and great for all terrain. With them, I can do a quick 5K or run an impromptu Ultra, should I feel inclined to do so. You may not like running so much, but the fact of the matter remains that running is up there when it comes to highly efficient workouts that can be done anywhere.
TRX Go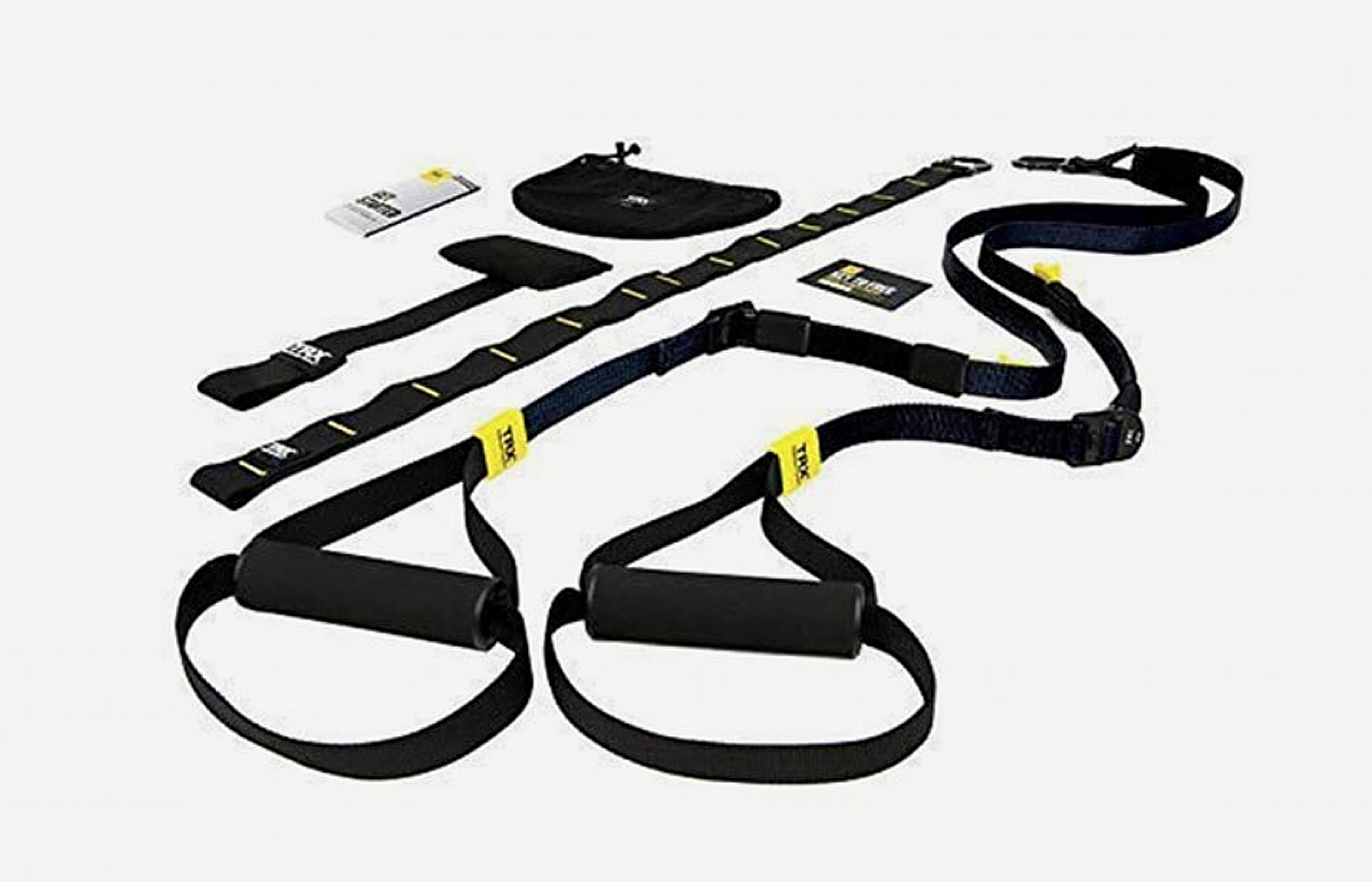 When you're limited on space, in your pack and at your destination, bodyweight workouts are essential. The TRX Go Suspension Training system is a lighter and more portable version of the full TRX kit. The TRX Go can help mix things up a bit and keep you toned.
The TRX Go weighs only 15 ounces and packs small which makes it perfect to throw in your bag. The system attaches to any door (or any object for that matter) as long as it's overhead – even a tree branch.
Don't skip the jump rope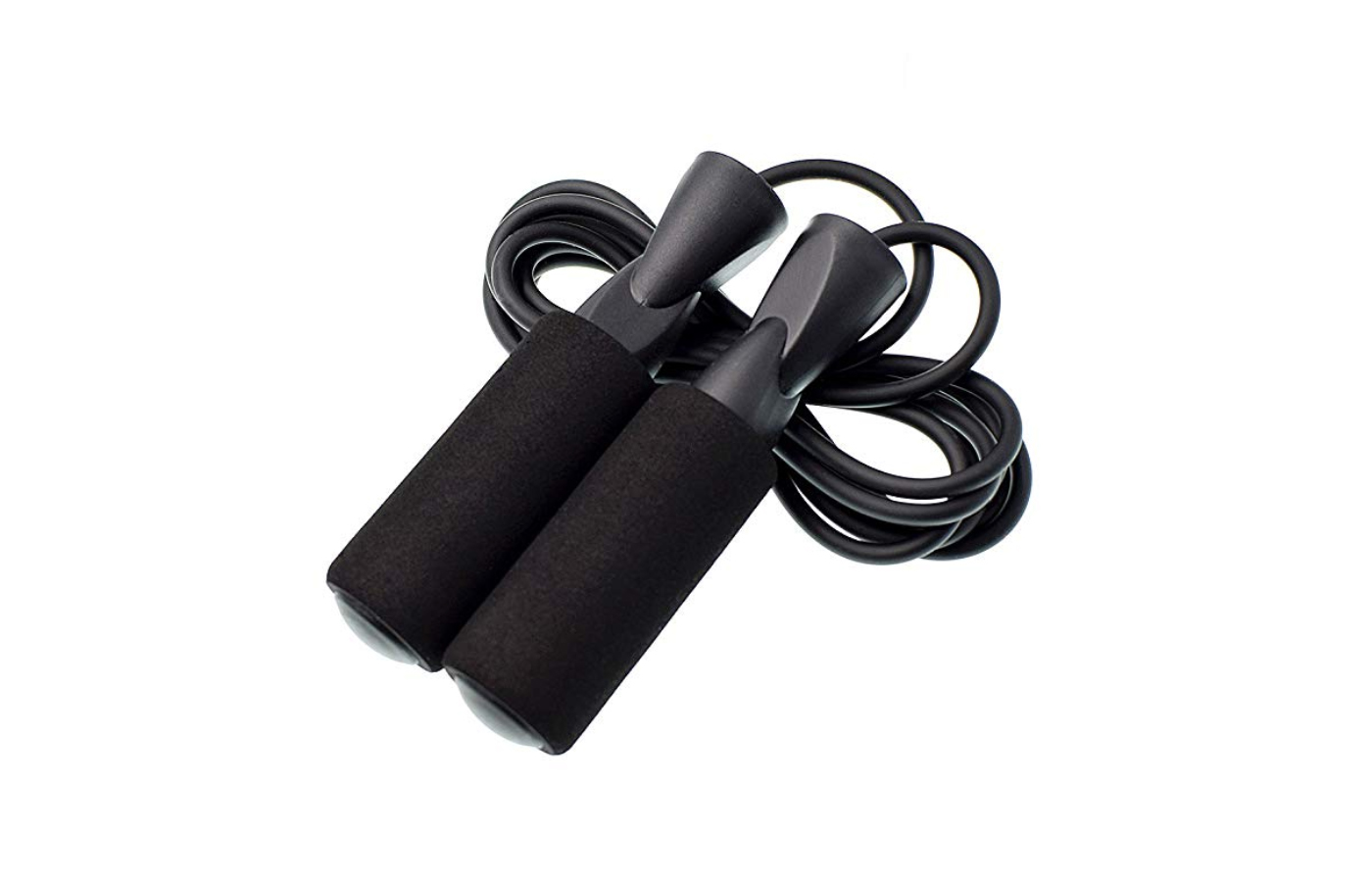 A classic tool for cardio that can get your heart-rate sky high, fast. I'm a fairly well-trained and conditioned endurance athlete. So, when my trainer handed me a jump rope not too long ago, I said … pfff, this is going to be easy.
I will tell you that I had to swallow my words because by the end of two minutes of a fast-paced jumping routine, I was sweating profusely with my heart pounding out of my chest. Gosh darn is it a good workout. And its small size makes it perfect for traveling. Do it in the hotel room or outside. Weighted ropes offer a better strength workout for your arms and calves.
A workout outfit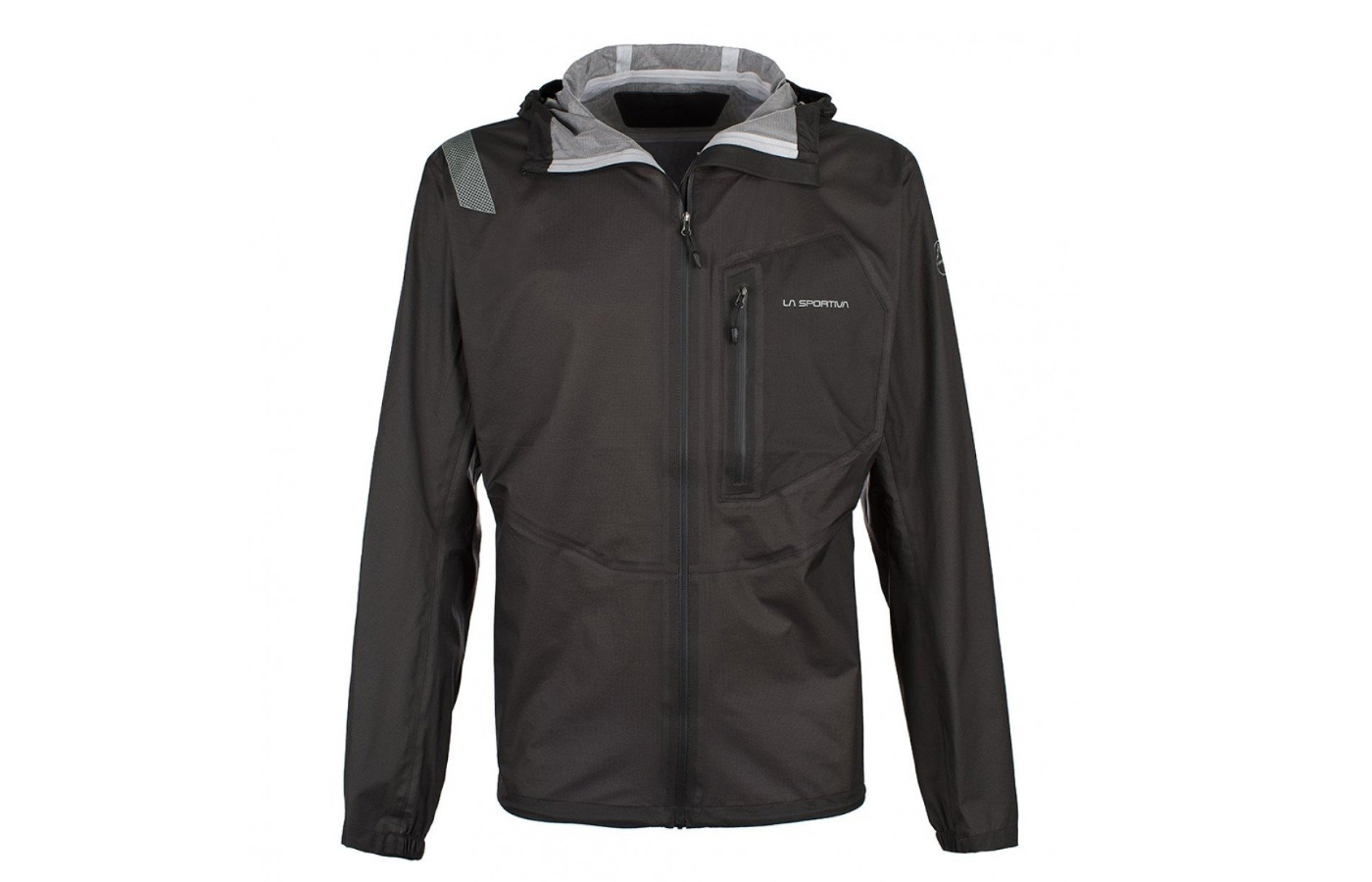 Of course, you'll have to consider what the weather will be like. When possible, opt for one very versatile workout outfit: a pair of minimalist shorts (with a pocket for keys, credit card or cash), a shirt and socks. During warm months, take the most lightweight and technical clothing that can be worn a couple of times in between washes.
I will wash my workout clothes in the hotel sink and hang them up. Shortly thereafter, they're dry and ready for action again. Other accessories that I throw in my bag is a Buff (for either warmth around the neck or around the forehead) and a visor or hat for either sun protection or heat. Lastly, the one thing I never leave home without (and is also my favorite piece of technical gear) is a lightweight and waterproof windbreaker. I use the La Sportiva Hail jacket.
Hydration soft flask and bottle
Keeping a hydration flask and bottle on your person is essential for all stages of travel. It is environmentally friendly and economical. You can choose one over the other, but I travel with both. The bottle is great for hot or cold liquids, like coffees and teas, while a BPA-free soft flask should be used with cold or tepid water. I use a Hydroflask water bottle and Osprey soft flask 500 ml for my workouts and runs.
Smartwatch
If you don't own one, you should buy a GPS smartwatch. A key to maintaining a successful workout program is keeping track of your activity. I own the Garmin Fenix 5s Plus in white, which looks great for dress down and dressed-up occasions. No need to put this in your suitcase, just wear it right from the house. Hands down, it's one of the single best and important work out tools out there.

In addition, the built-in topographical maps are helpful in keeping you on course when in unfamiliar areas. Other features like Garmin Pay and Bluetooth music streaming allow you to leave your phone in the hotel room.