Here is a selection of great new gear from Summer Outdoor Retailer 2019. Some of the products are already available for purchase, while others have been approved through Kickstarter campaigns. But no matter if they're ready now, or soon thereafter, good design and function cannot be argued with. On that note … Miir Pourigami coffee anyone?
Miir Pourigami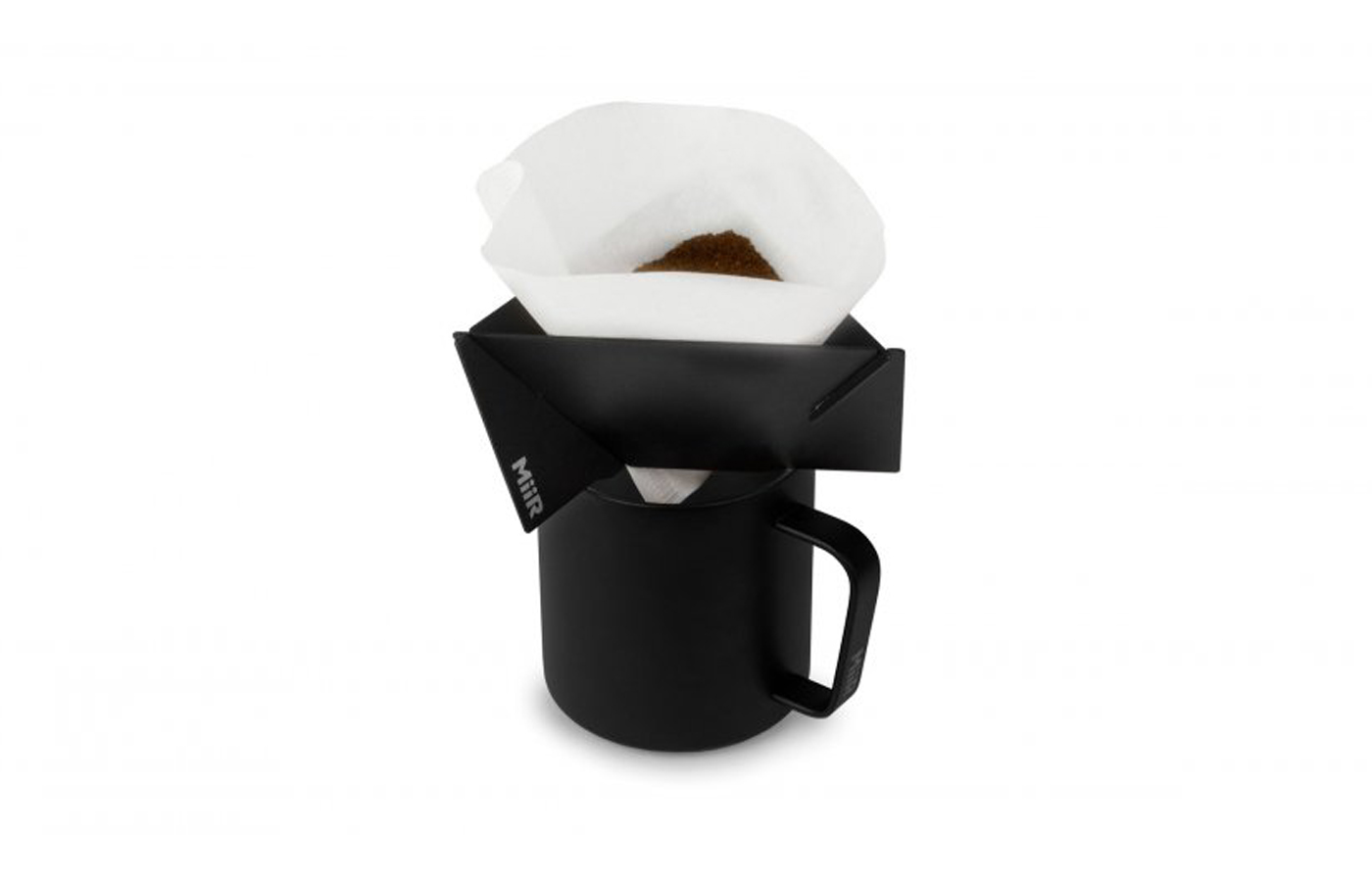 Coffee origami anyone? When it comes to camping, coffee is no laughing matter. The difference between a piss-pour cup of coffee and a good one in the morning is a great day – that means a lot is riding on it. Instant coffee, despite being a convenient and lightweight option, just doesn't cut it with its synthetic and syrupy overtones and thin flavor. Unfortunately, upgrading to the next coffee options usually include bringing larger or bulky pieces that don't really fit well into a pack.

The Miir Pourigami is a pour-over coffee dripper that is slim, portable (fits in your pocket), and simple to use. Three pieces of stainless steel (each piece is thin like a credit card) fit together in a triangle that sits atop a coffee cup with a number-two cone type filter inside – all you'll need to do is add your favorite grind. The material of the Miir Pourigami ensures that your critical cup of morning java doesn't fall victim to plastic aftertastes. The Miir Pourigami weighs 4-ounces and comes in a foldable case. The product is currently available through Kickstarter for a mere $30
Leatherman Free P4 Multitool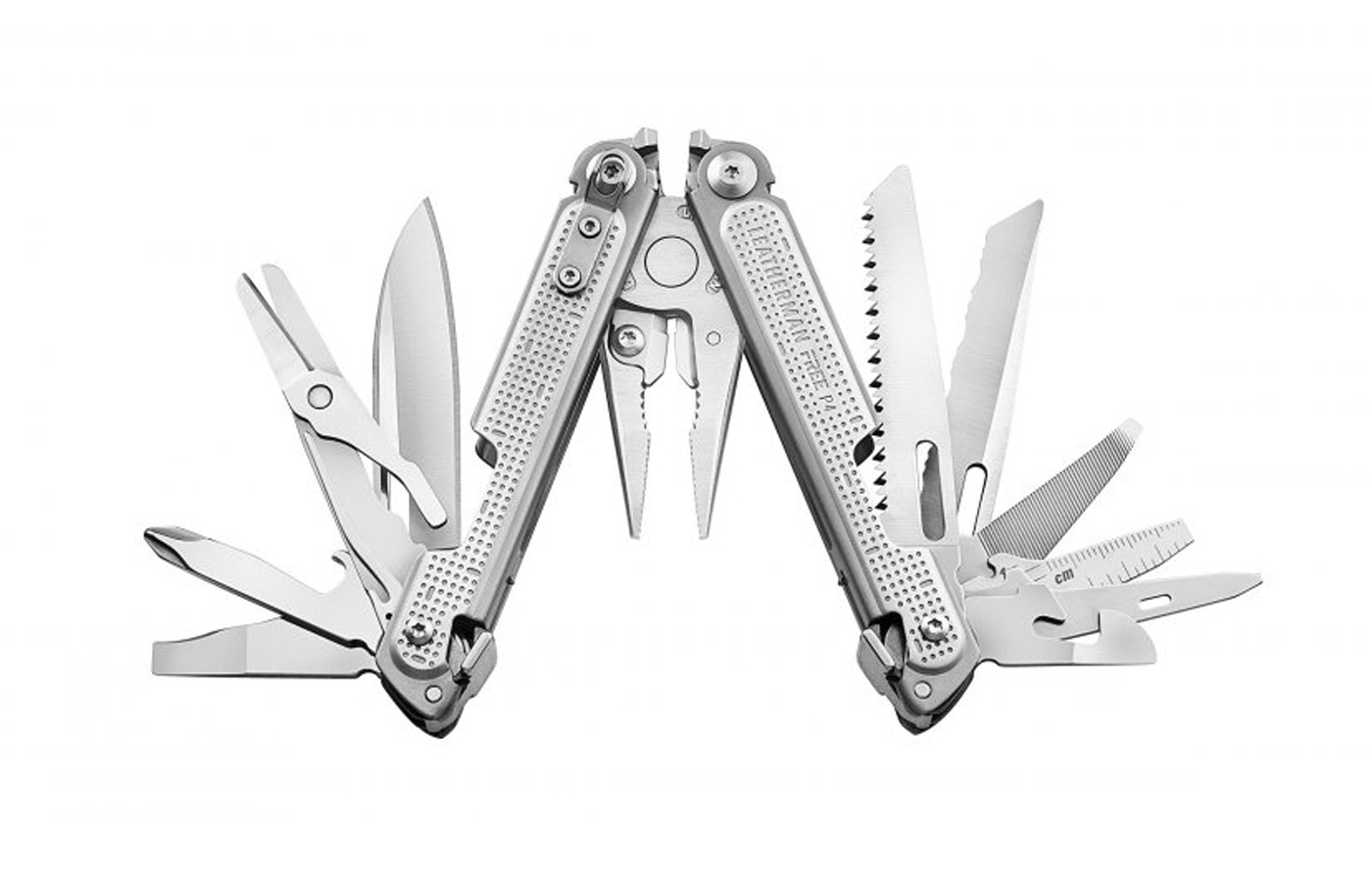 Leatherman was founded in 1983 by Tim Leatherman. His company was founded out of a sort of personal necessity. Tim Leatherman was an engineer by trade and also a travel enthusiast who basically invented the multitool. Leatherman leads the pack of multitool makers out there through continuous innovation.
The Leatherman Free P4 is part of the 'Free series' has gone through a complete make-over and looks better than ever after all has been said and done. What's great about the P4 is that you can operate it with one hand because of the magnetic handle. It flips open quickly with the slip of a finger in between the handle transforming first into pliers. It's a versatile multitool in a neat, tidy, and easy to use package.
Twenty, yes, I said … twenty, other tools are incorporated into the P4's design: two blades, four screwdrivers, along with many others – the majority of which can be operated with just a single hand. (Other configurations from the Leatherman Free Series like the P2 and the K4 will have less features and be released soon) $140


Peak Design Travel Tripod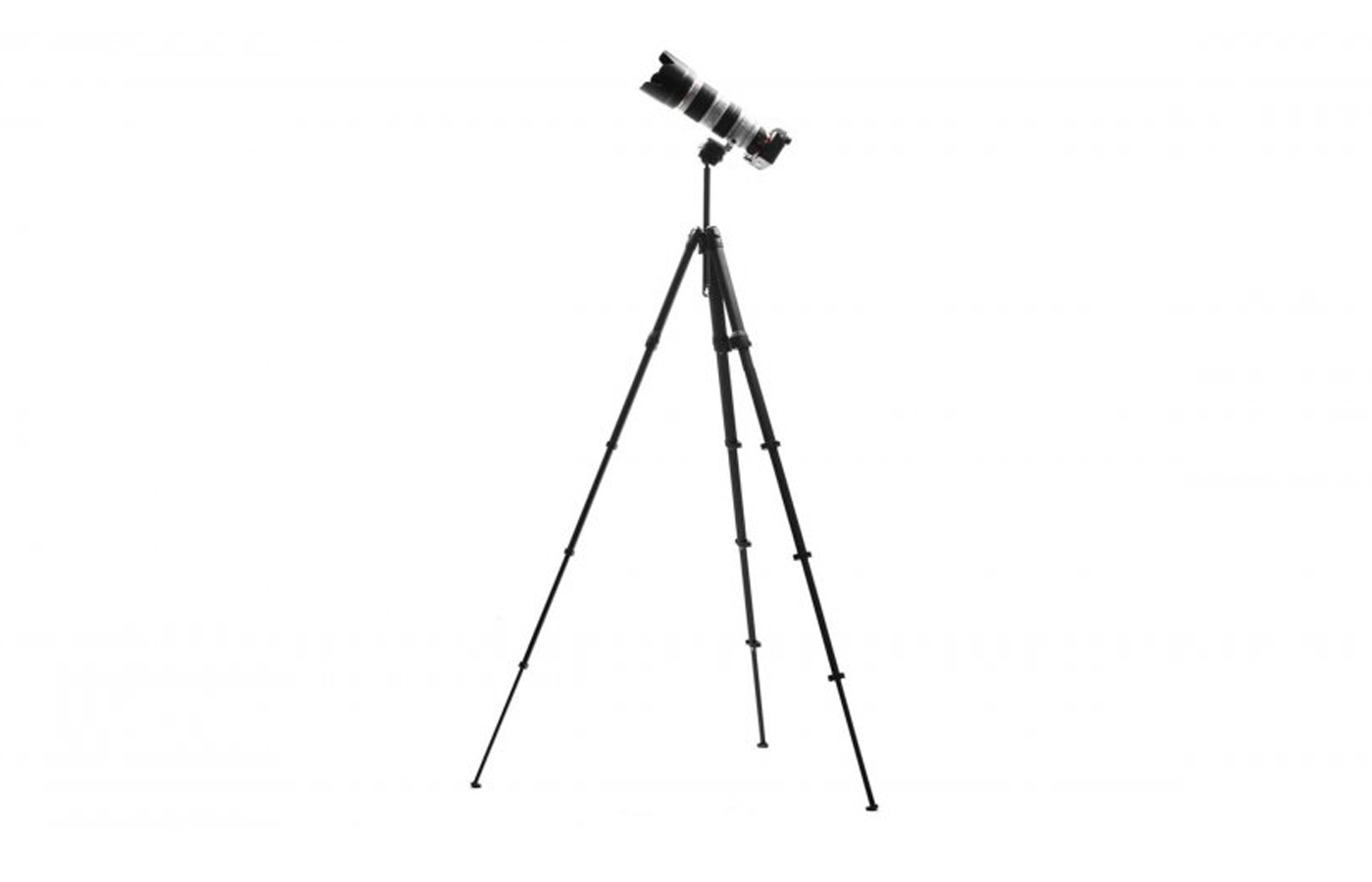 Peak Design is from the San Francisco Bay area and has made a name for themselves by taking regular products and pairing them down into a minimalist yet fully functional and user friendly form. They've come up with the Travel Tripod that is small and highly portable – which is great for stowage onto a small pack or backpack for on the go (fits in the water bottle pockets). It is just over a foot long in its collapsed and folded state – roughly half the size of many travel tripods already out there.
Other tweaks to the Travel Tripod included flattening out the legs in order to reduce weight, a fully adjustable head that even pivots to the ground for low shots, and a smartphone compatible mount. The Travel Tripod is available in two options: a 2.8 pound carbon frame at $600 or 3.5 pound aluminum one for $350
Hillsound BTR Stool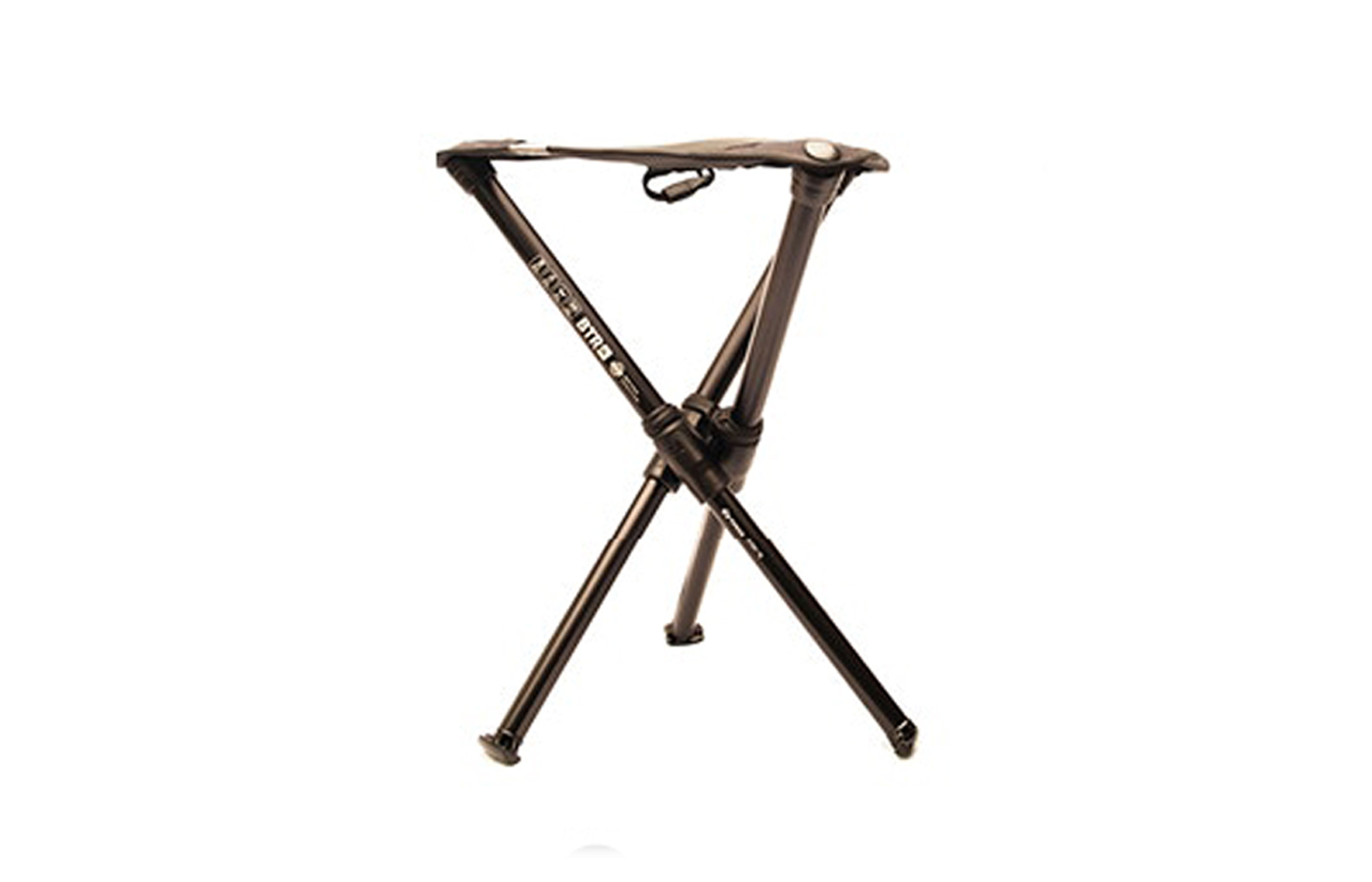 Hillsound is a company based out of Vancouver, Canada that makes gear for adventurers and outdoorspeople. They've come up with a lightweight and compact stool that's perfect base for your arse – for a temporary set up and on the go – the Hillsound BTR. From the collapsed position, the legs telescope out and lock into position with the PhantomLock technology and a nice mesh seat unfolds.
Many outdoor experts will choose to save on weight and forgo "luxury" elements like this one, opting to sit on "natural" stools instead like logs or rocks. But if the ground is wet or if you prefer to stay elevated off the ground either at a campsite, picnic site, or wherever, this is an excellent option.
The Hillsound BTR Stool comes in two sizes: 12.2 ounces that folds to 11.4 inches long and unpacks to a height of 14.4-inches, and a 13.7-ounce one that folds to 13.4 inches long and sits at 17.7 inches high. This is another product that's available through Kickstarter.
Hydro Flask Trail Series Ultra Light Bottle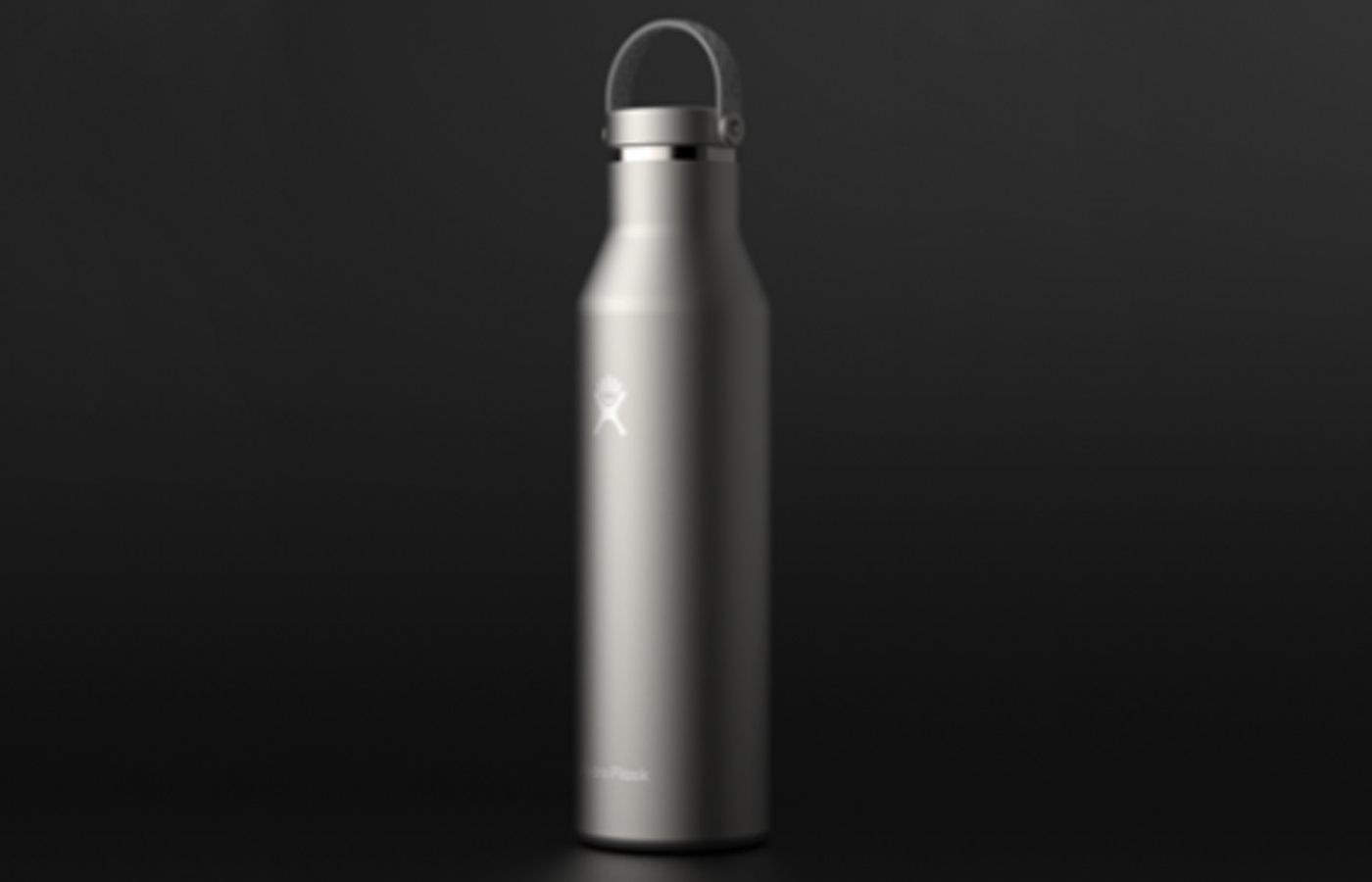 Hydro Flask has come out with a new titanium version of its bottles that are 35 percent lighter than the previous stainless steel one – making it the lightest vacuum insulated bottle on the market. No corners have been cut either, as this new series still features the double-walled insulation to keep drinks cold for 24 hours or hot for six. Like all things that are awesome, fully functional, and lightweight, the Hydro Flask Trail Series Ultra Light Bottle sells high at a price of $100