It's great to have a partnership that leads to amazing products – in this case it's the long-standing partnership between Grand Seiko and Timeless Luxury Watches – and the resulting Grand Seiko Spring Drive Limited Edition: SBGE249. For those who don't know much about it, Spring Drive has some amazing watch technology under its belt. It was a technology that was launched 20 years ago.
The movement pumps out energy just like any high-end mechanical watch, but it marries an electronic regulator, which notches up the level of precision the watch boasts. The reason why such development was possible, is because Grand Seiko has the rare combination of electronic and mechanical watchmaking expertise, and thus their timepieces have a zing that no mechanical watch can match.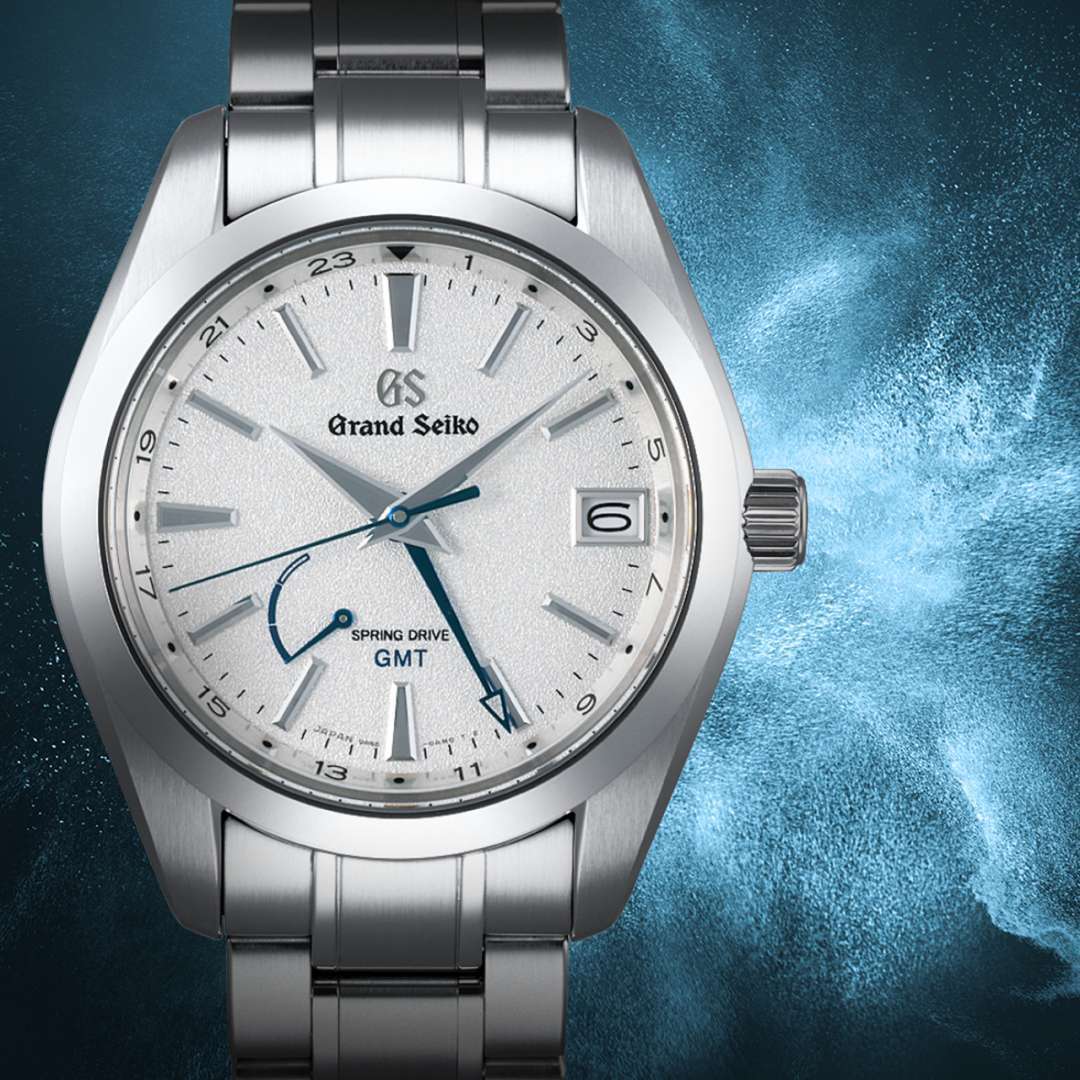 The way that Spring Drive works is that its powered by a mainspring, something that all other mechanical watches also have. Battery or other power source is not required in this methodology and the watch works autonomously. By simply winding the mainspring and turning the crown or by shaking your wrist, the movement stores energy and this is then transferred to gears. And as the spring unwinds, the watch hands move. Spring Drive's signature move is the wide hands that glide smoothly.
Coming back to the Grand Seiko and Timeless Luxury Watches collaboration, this timepiece is inspired by the blizzard in Shirojiri, Japan, home of the Shinshu Studio. The Grand Seiko Spring Drive Limited Edition: SBGE249 is special as it is hand assembled and adjusted and have been worked upon by celebrated craftspeople. I'm particularly fond of the bold blue GMT hand and in the way it stands out against the snow-inspired backdrop.
Beyond a shadow of a doubt, the watch is a reflection of the heavy snowfall and its mesmerizing effect, as its captured in the colors of the watch. In fact, you can glimpse the shimmy from certain angles. Beauty and brains, the unique Spring Drive caliber is all about the mainspring and high precision.
Moving gracefully over the blizzard dial, the blued-steel GMT hand showcases how easily time slips away and is fluid. The accuracy is touted at +/-10 seconds per month, which is very apt for a timepiece of this standing. The movement also has power reserve of 72-hours, which is a range that I am particular fond of.
I don't like it when you need to wind the watch every 48-hours. Anyways, the Grand Seiko Spring Drive Limited Edition: SBGE249 comes with a 41 mm stainless-steel case and bracelet. To make it easy to wear the bracelet comes fitted with the tri-fold pushbutton release clasp.
You can admire the Grand Seiko Lion emblem (blue metallization), via the sapphire crystal see-through caseback. The watch will be available next month – August 2019, and is limited to 250 pieces only. Pick it up for $5,900.