With the perfect backdrop of the Art Basel Miami Beach 2019, Swiss luxury watchmaker Hublot, showcased a new Classic Fusion watch, which was crafted in collaboration with late Venezuelan artist Carlos Cruz-Diez.
According to the CEO of Hublot, Ricardo Guadalupe, this timepiece is the culmination of the efforts both the artist and the watchmakers have put in, right from their first collaboration with Carlos Cruz-Diez in 2015.
The Classic Fusion Cruz-Diez is a tribute to his work and the kinetic art showcased in the watch is a disruptive art form that puts your focus on the perception at the center. As Guadalupe puts it, it makes us "question the purpose and status of a work of art."
The watch features an array of colors that change every second over a 24-hour period, this is the most dynamic element of the timepiece.
Color is light, time and space. Color is not in the past; it is a continuous present.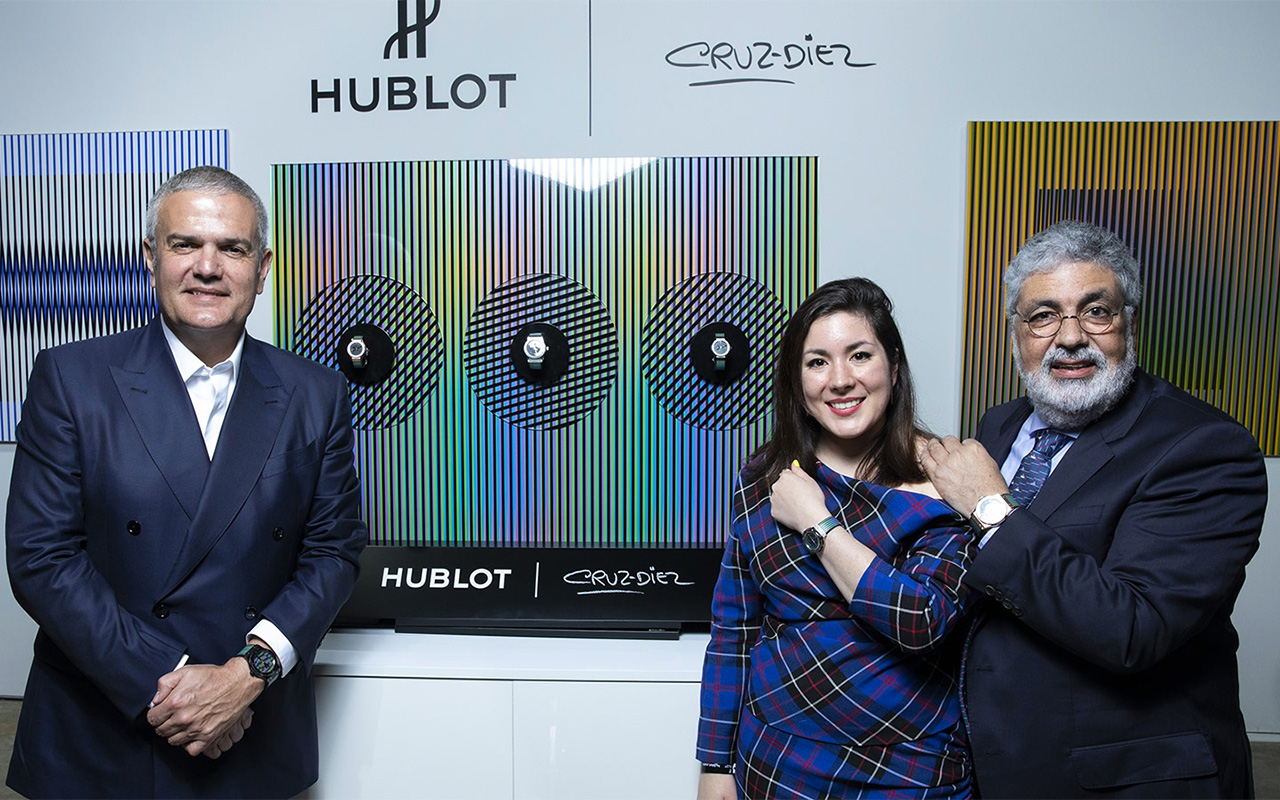 The above quote is by the late artist Franco-Venezuelan artist Carlos Cruz-Diez, and it depicts the sentiments behind crafting this exclusive timepiece, very eloquently. As the twentieth century's greatest color theorists, Cruz-Diez revered the hues as "an ephemeral, autonomous and ever evolving reality".
Inspired by these words, the dial is designed two levels and treated in saturated Pantone colors. The hour hand is featured on the first level and the minute hand on the second, each with the purpose of driving the rotation of a transparent disc that showcases printed black lines.
The Dial and Details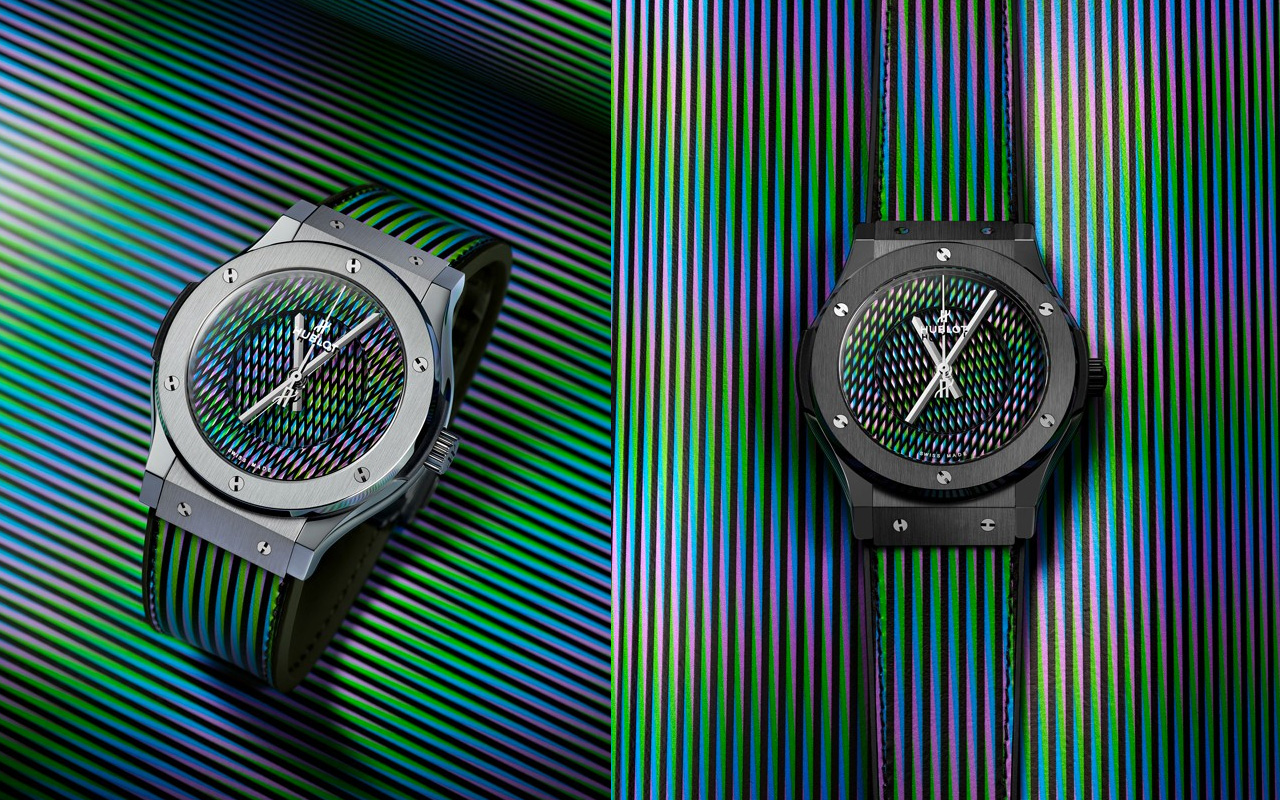 With this system going, what we get to see is a pattern of colors evolving every second, over a 24-hour period. The watch is a classic that will be the pride of the wrist it adorns, and of course the artist's metallic signature on the case-back, is now very precious.
Teamed with a calfskin leather strap and the Classic Fusion Cruz-Diez comes in two case sizes – 45 mm and 38 mm. It is available in a choice of three materials: titanium, King Gold and black ceramic.
Under the dial is the Self-winding Caliber: MHUB1100.H3, supporting the functions of hours, minutes, seconds and power reserve of 42-hours. Prices range between $10,000 to $25,000. Know more here.