While we wait for Mazda to ponder on whether or not to offer the SkyActiv-X engine in the U.S. market, the Japanese carmaker recently disclosed the horsepower, torque, and fuel economy numbers of the hi-tech motor – albeit in European specs.
The rumor mill's been circulating for a bit. Mazda promises superior fuel economy with a hike in power and torque. In today's day and age of expensive fuel and environmental concerns, the SkyActiv-X engine is seen as the savior of the internal combustion motor.
But is it worth the wait? We're not sure why it's taking so long, and the future of SkyActiv-X in the U.S. is sketchy at the moment. Assuming Mazda lives up to the promise, here are some of the things to expect in the new SkyActiv-X motor.
SkyActiv-X is less powerful than the current SkyActiv-G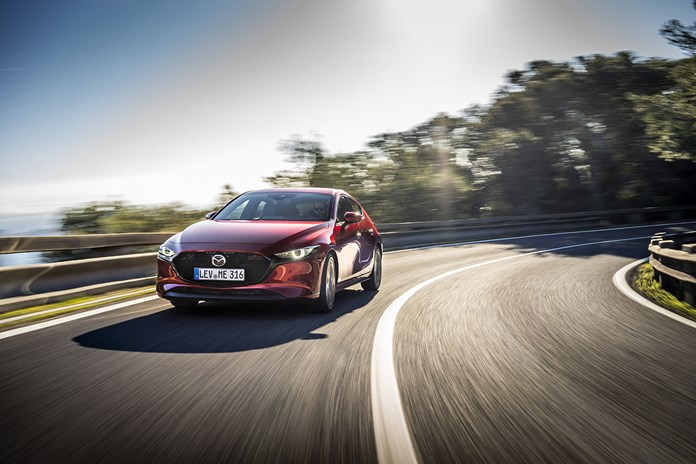 According to Mazda, the much-awaited SkyActiv-X engine produces 177-horsepower and 165 pound-feet of torque. Meanwhile, the current 2.5-liter SkyActiv-G four-cylinder engine in the 2019 Mazda 3 is good for 186-horsepower and 186 pound-feet of torque.
So wait, why is the SkyActiv-X down in power? We suspect it has something to do with engine size. SkyActiv-X is a smaller displacement motor. It's a 2.0-liter four-cylinder mill while the aforementioned SkyActiv-G has 2.5-liters of displacement.
But if you compare the power output of SkyActiv-X to a similar 2.0-liter motor from, say, a 2019 Subaru Impreza, it's easier to see why Mazda's wonder engine is superior. The base 2.0-liter four-cylinder motor in the Impreza is only good for 152-horsepower and 145 pound-feet of torque. In the meantime, SkyActiv-X has 25 more horsepower and 20 more torques.
So while SkyActiv-X is less powerful than SkyActiv-G, it happens to be more powerful than comparable naturally-aspirated engines with the same displacement.
It sips fuel like a smaller motor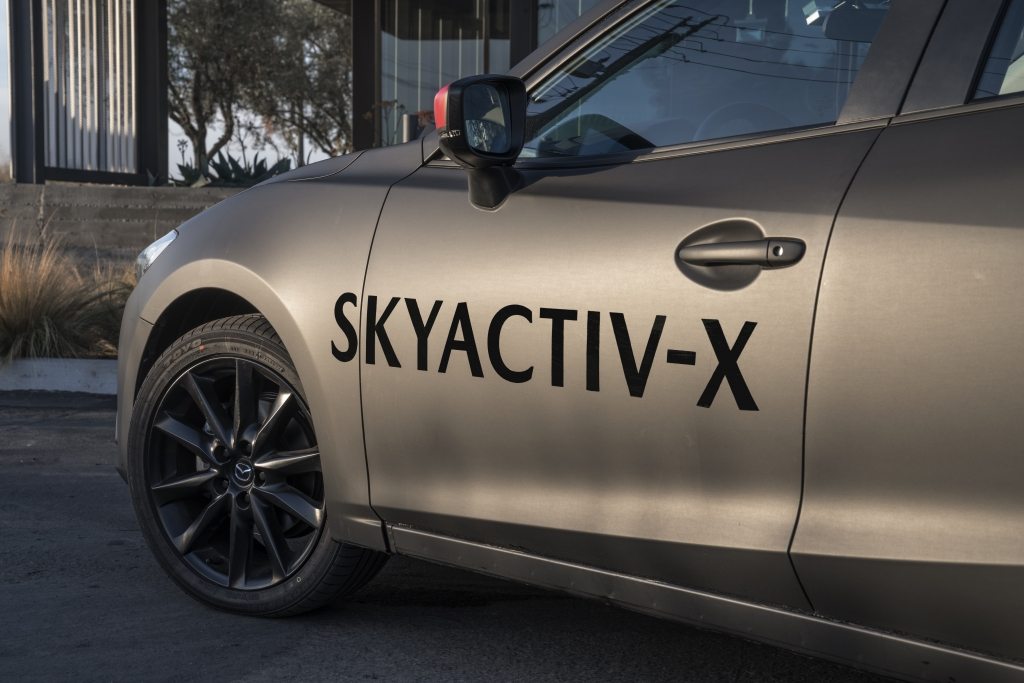 In truth, SkyActiv-X is not primarily conceived to blow other engines out of contention. The primary goal with SkyActiv-X is to improve fuel economy and emissions without turning the motor into a wimp.
Mazda's goal is to reduce carbon-dioxide emissions to 50-percent by 2030 and 90-percent by 2050. The company also says the base power unit for 85-percent of all Mazda cars will continue to be powered by internal combustion engines until 2035. In order to do this, Mazda is betting on the SkyActiv-X engine.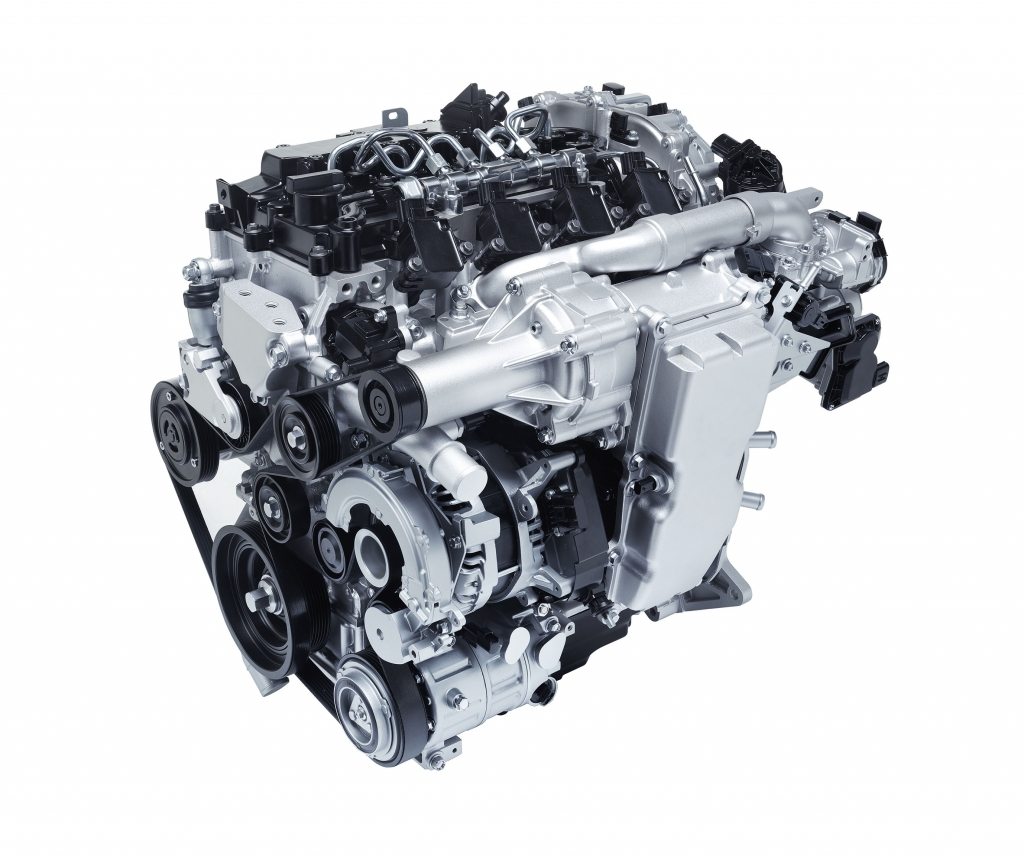 The technology behind this engine is fascinating, to say the least. SkyActiv-X is the world's first compression-ignition engine, which basically combines the principles of both gasoline and diesel-fed engines. Mazda calls his new technology SPCCI or Spark Controlled Compression Ignition.
SkyActiv-X is designed to run on extremely high-compression ratios like a diesel motor, and it does it using regular gas. But the engine also comes with conventional spark plugs to ignite a dense amount of fuel and air to raise the temperature and pressure inside the combustion chamber. At this point, the remaining fuel and air ignite under high pressure to burn faster than a conventional engine.
The result of all this a 10-percent increase in power, 30-percent more torque, and superior fuel economy. When paired with a six-speed manual, front wheel drive, and 17-inch wheels, a new Mazda 3 with SkyActiv-X achieves 5.4-liters per 100 kilometers, which is roughly 44 mpg.
The best part? The CO2 emissions are a measly 96 g/km.
SkyActiv-X is a mild hybrid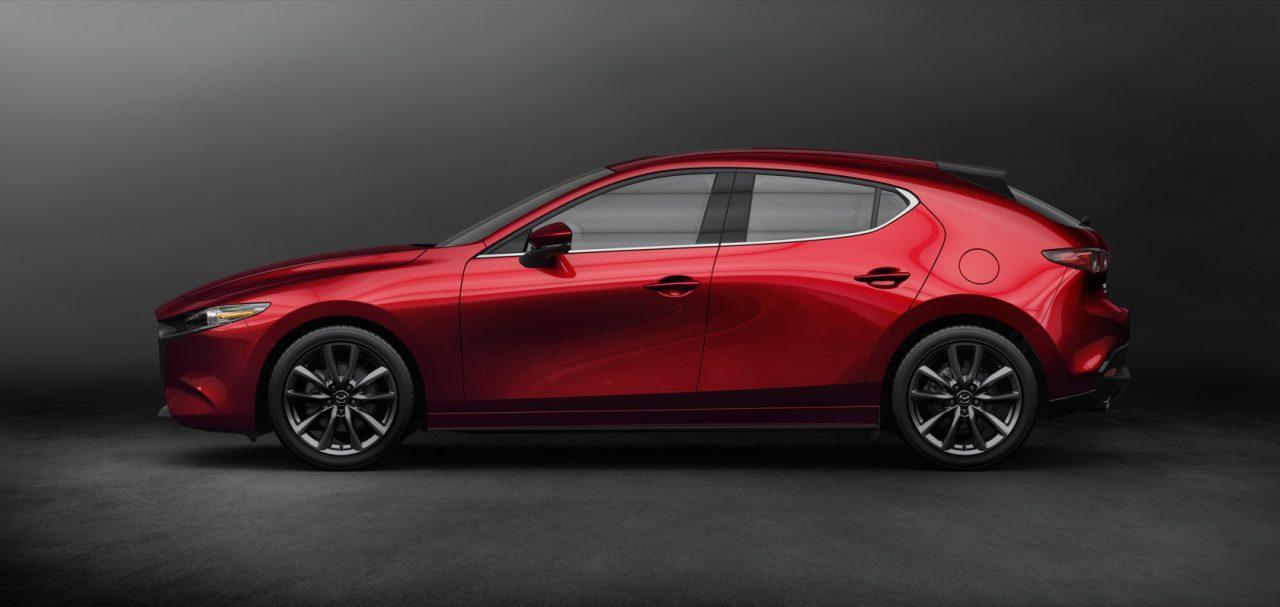 The details are still sketchy at the moment, but Mazda says SkyActiv-X will come standard with a 24-volt mild-hybrid system. What we know is this system will harvest energy under braking and deceleration, and release the energy to push the car in certain driving conditions. This alone is designed to improve fuel economy.
So, is Mazda's SkyActiv-X motor worth the wait? If you were expecting a high-revving naturally-aspirated engine, the lower power figures of SkyActiv-X may not be to your liking.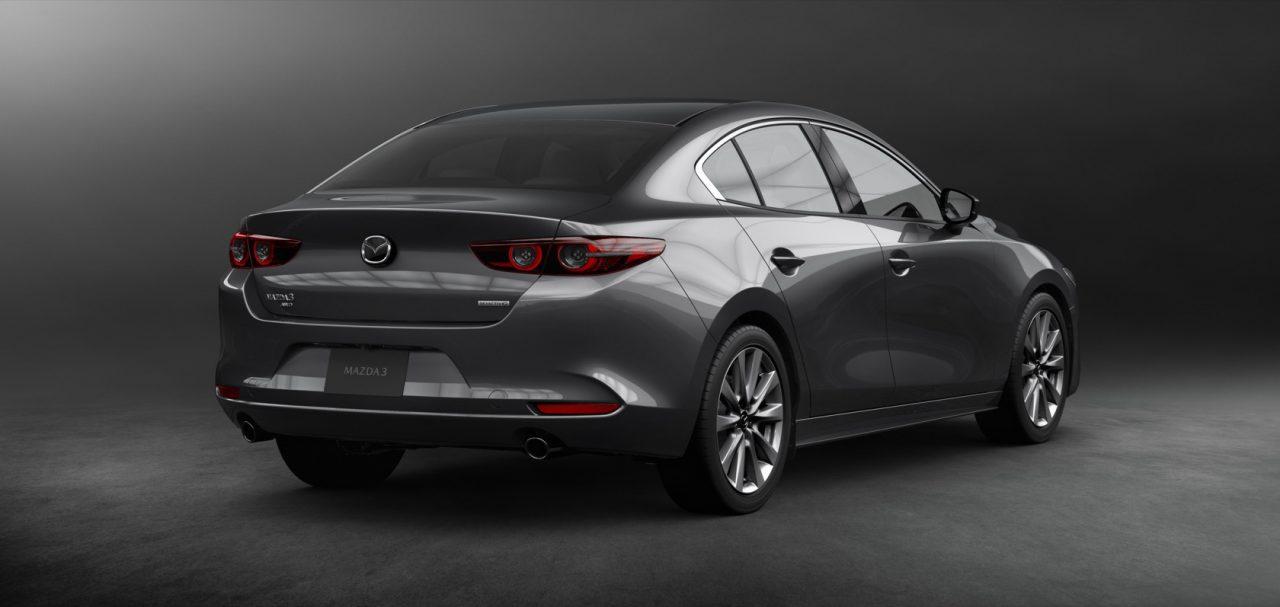 But if you want an engine that sips fuel like a supermini while having the push of a larger displacement motor, SkyActiv-X will definitely make you smile – as long as Mazda offers it in the U.S.