You've taken the time to carefully curate your one piece of carry-on luggage the night before a flight. You're keen to with one and only one bag. And to avoid extra baggage fee charges of any kind. In a perfect world, you'll get to your gate without frayed nerves and on time for your departure. That's what I call defensive packing.

Defensive packing is similar to defensive driving. Whereby you've done all you can to ensure a smooth flow to your travel day. You're in control, but others around you may not be … for example, airport security screening?
Let's imagine the guy in front of you stepping up to the stack of plastic bins and rollers just before the x-ray machines. Fumbling, he digs throughout his suitcase or backpack in search of his laptop. The long line is held up, lengthens, and passengers start swearing – an all too familiar scene during this critical moment. You think to yourself, if only he could've taken the time to properly prepare in advance. Or better yet, bought the right kind of luggage.
Life would be a lot easier for everyone if we were all on the ball, but that's wishful thinking. Whether or not you consider yourself an efficient and talented travel packer, there are pieces of luggage out there to help us along our merry travel way. New luggage called ONE by JEY&EM promises to help simplify our journeys.
Features that simplify your travel experience
So, what makes ONE by JEY&EM unique and advantageous as opposed to all other luggage options out there? According to the website, JAY&EM claims to have created "the very first [piece of luggage] with a click-on dedicated laptop case and removable power bank" making it a suitcase and laptop in one. The ONE bag you'll ever need.
Detachable laptop bag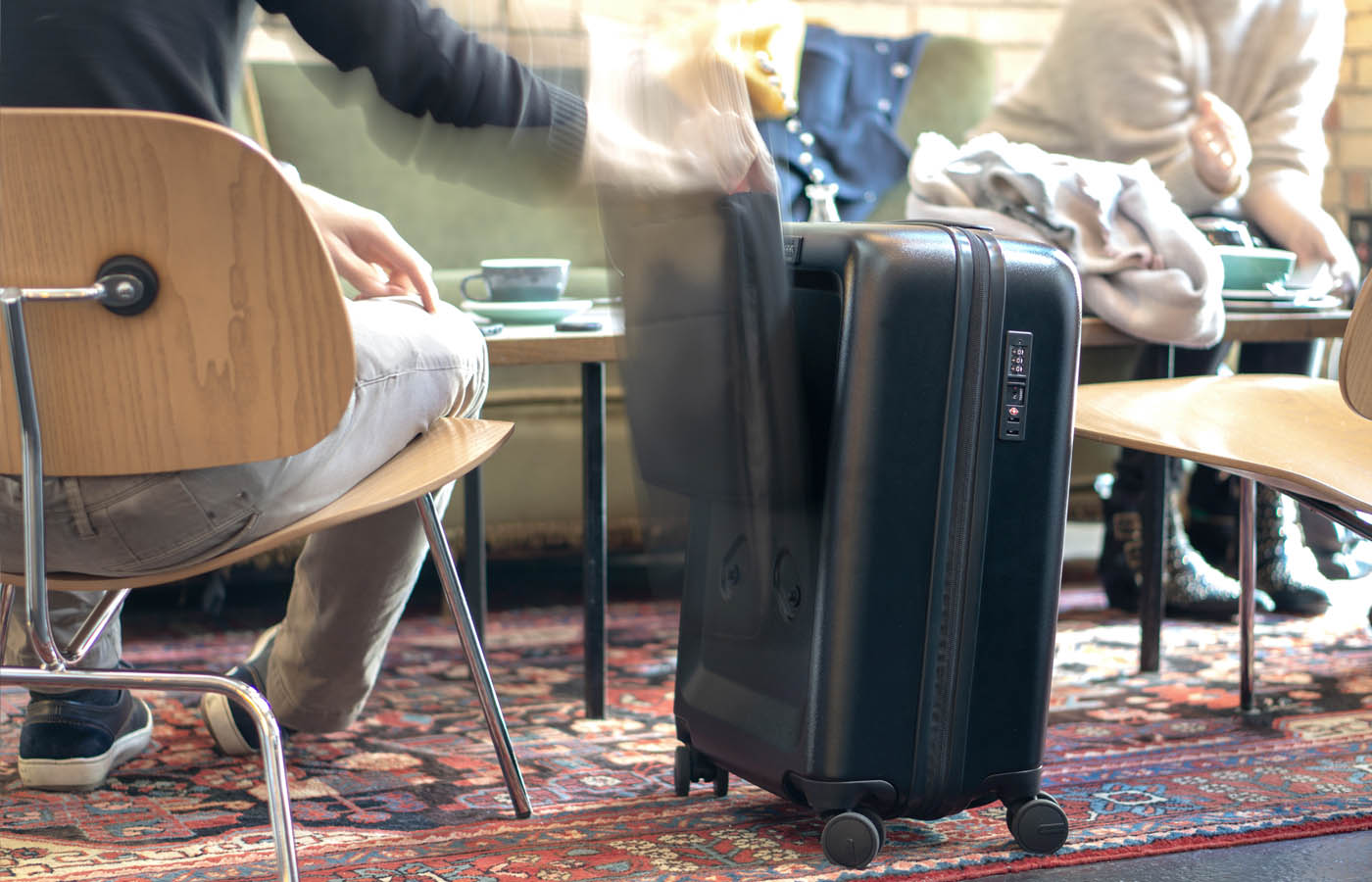 Working nomads out there know that the computer is the office and reaching for it frequently is par for the course throughout the day. This ONE luggage features a dedicated laptop case made with a waterproof TPR material, which easily attaches/detaches from the luggage. Take it off quickly when going through security or for placing in the overhead bin on a plane. The laptop "BAG" has one main compartment for a computer or tablet and additional pockets for your smartphone, keys, chargers, and cables.
TSA locks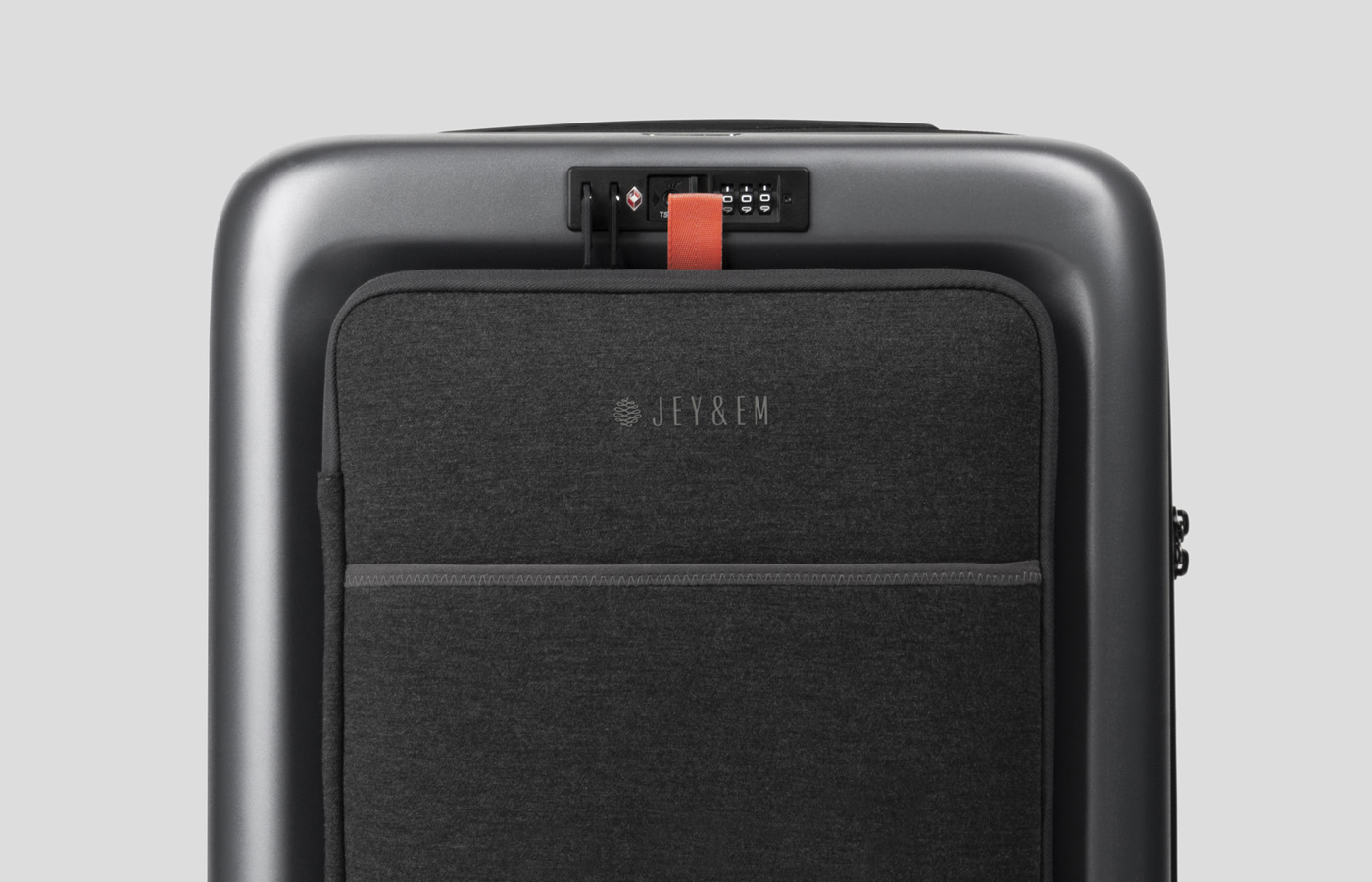 If you're worried about storing your laptop on the exterior of the ONE bag, rest assured at that fact the laptop case stays put and is secure with two industry standard TSA locks. One of which is a German designed Fidlock® system. It's also smart tech with close-range tracking.
Removable power bank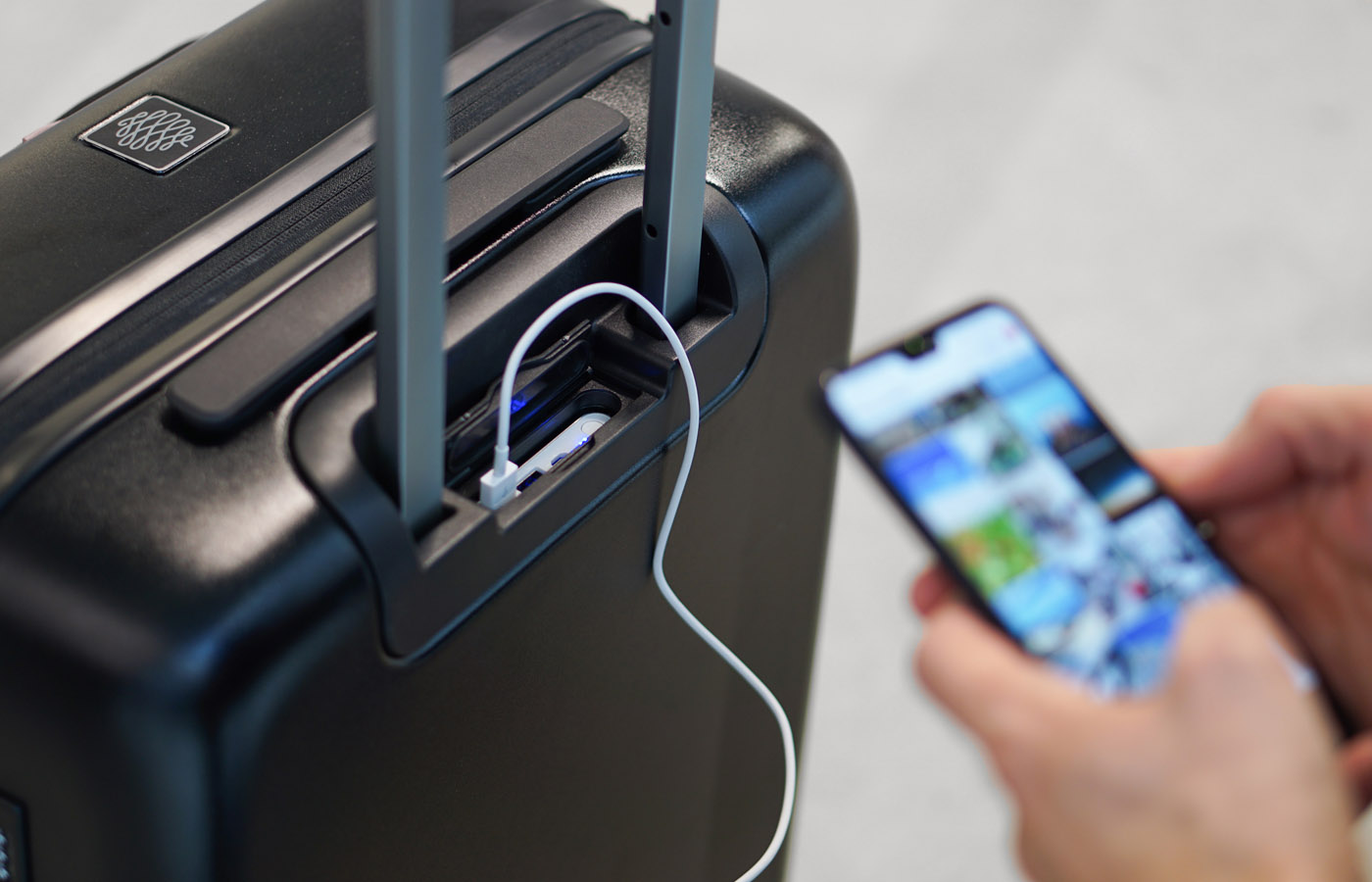 The ONE bag also comes with a removable power bank and 2in1 cable. Handy for keeping your peripherals charged while on the go. The 12000mah battery will give your smartphone about seven charges – which I imagine you'll be praising during a flight delay when everyone rushes to occupy the outlets.
Practical packing space
The inside of the bag is a practical and simple design with 33L of packing space. It is fully closable with zippers and you'll also find a zipper pocket and two small easy access pockets for convenience.
Swiss engineered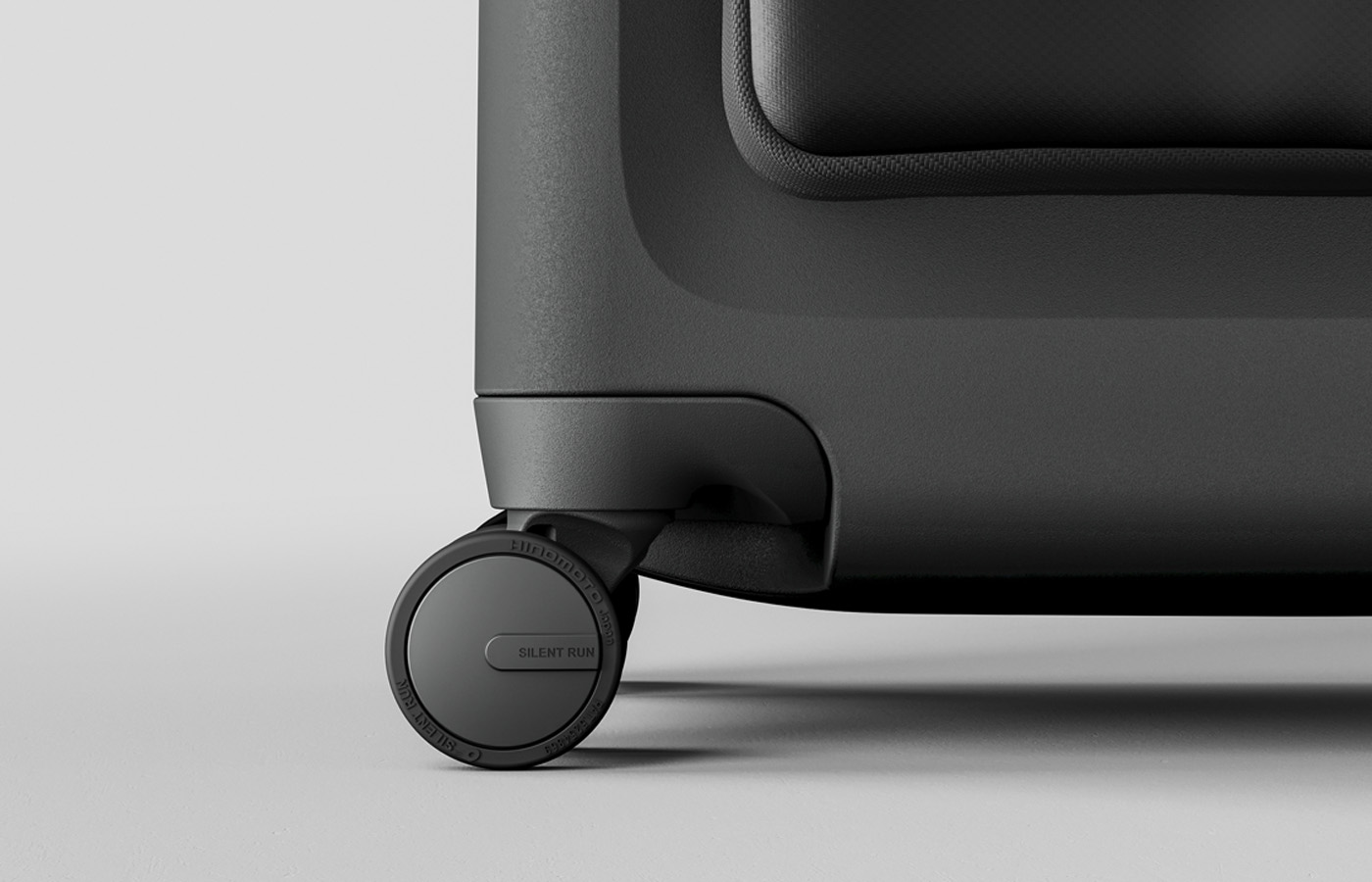 Swiss engineered and designed by the Swiss based boutique design agency Sapetti, the ONE bag is fabricated with only high-end materials: a premium grade polycarbonate shell, silent-run Japanese wheels, and durable patented zippers. Another patented detail is the 5-degree tilt backwards, making the one bag stable – there's nothing worse than a bag that topples forwards or backwards onto you or the floor from bad design or uneven weight distribution.
The ONE bag by JAY&EM seems well thought out, durable and reliable. The dimensions are compliant with international standards for cabin approved luggage (40 cm x 55 cm x 20 cm) and comes with a 100 day trial and 3 year warranty. It will start shipping at the end of August. If you'd like to be an early adopter of this technology, the bag is available for preorder with 20% off the full ticket price of $342 USD.