A good way to connect and keep a pulse on the market, is to interact with your clients in exclusive events. Given the wide geography of Patek Philippe enthusiasts, the watchmakers have held their exhibitions at Dubai, Munich, London, New York in the past and this year we see them in Singapore.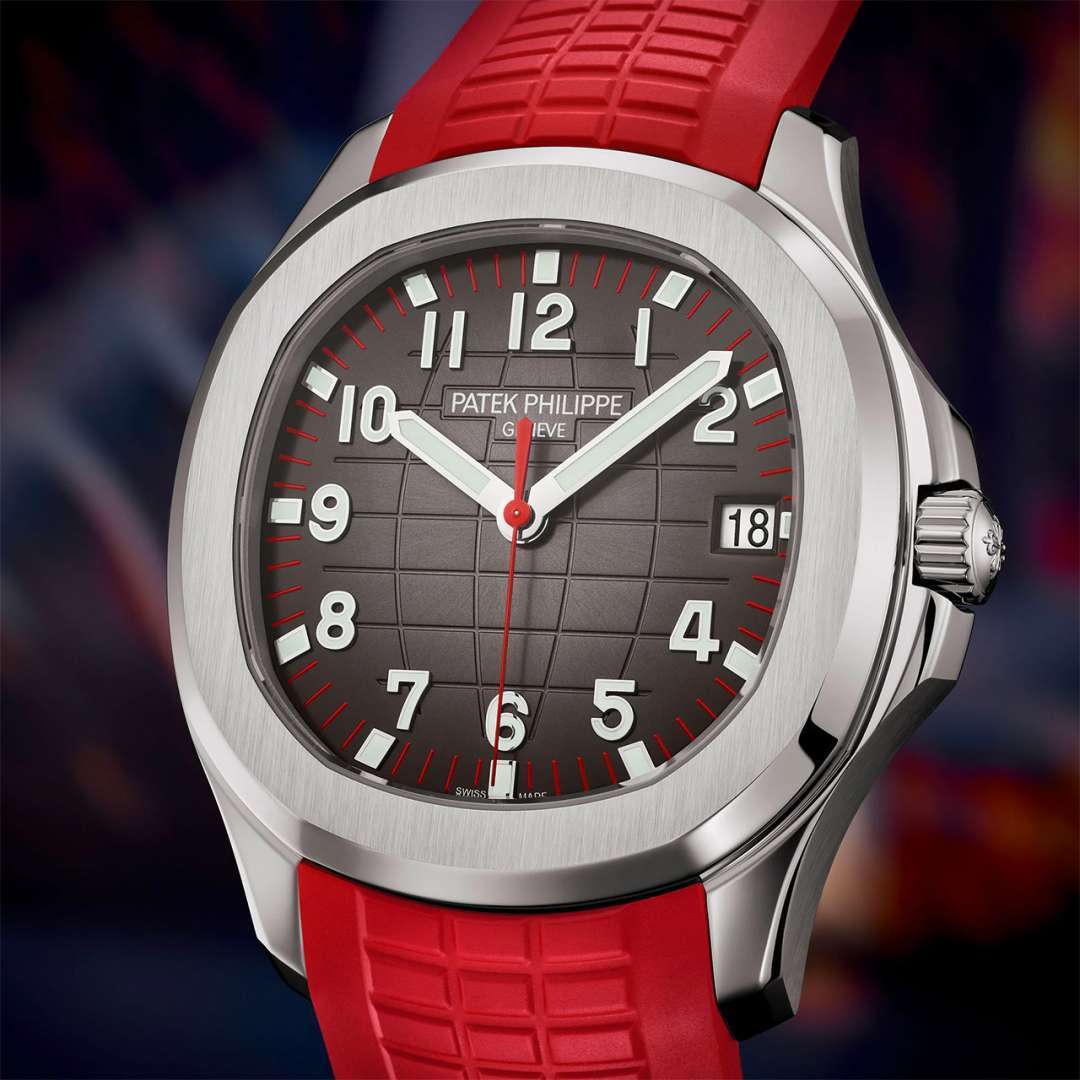 The one common thread that we see in the collection that the watchmakers have debuted at the event, is the use of the color red. Given that it is Singapore, and red is a part of the national flag, it all adds up. The event is an opportunity for watch collectors and enthusiasts to get an in-depth view of what Patek Philippe is doing and what to expect in the future.
Gimme Red Please
Capitalizing on the current trend of using stainless steel, Patek Philippe has teamed this case material with red accents on the dial and a striking red strap, for the Patek Philippe Aquanaut ref. 5167A. Making its debut in 1997, the series saw an update earlier this year. What we see today is timepiece that is not entirely new.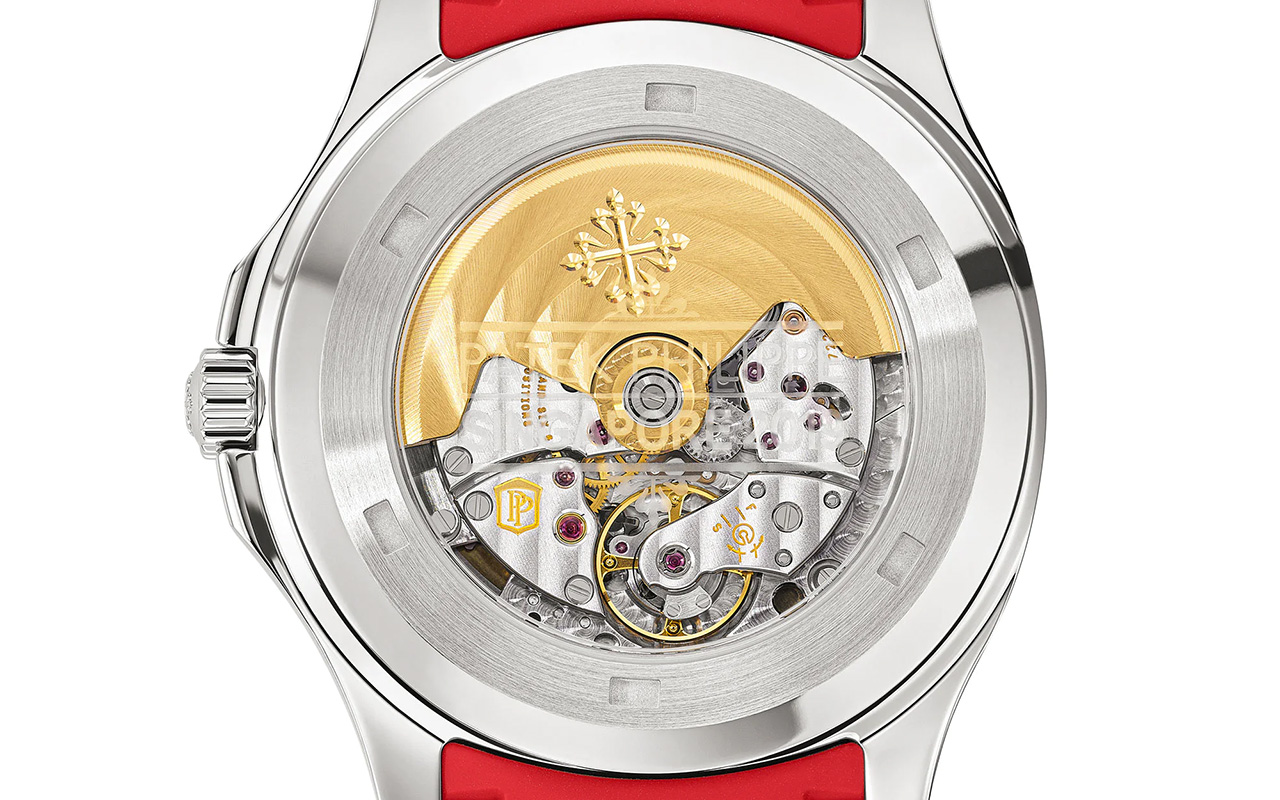 The Patek Philippe Aquanaut 5167A hosts a black dial with red accents that are complimented with Arabic numerals. As a sports watch, the stainless steel 40 mm case is very aptly designed. At 8.1 mm thickness, the case is not very bulky and suits the wrist.
A Simple Case
Keeping it simple, the timepiece has a time-and-day display and no other complications to it. Under the hood is the 324 SC Caliber. The automatic winding movement offers 45 hours of power reserve. The timepiece comes with the Patek Philippe Seal and will be available only in Singapore and Southeast Asia.
Limited to only 500 watches, it will come as no surprise if all of them sell out in a jiffy. Given that the Ref. 5167 is already very popular, this exclusive piece will also go down well with the audience. The signature cross-hatch black dial with red minute track and red rubber strap, are elements to look forward to.