Lotus cars are often overlooked in this world of ultra-expensive hyper exotics. Take the Evora, for example. Admittedly, the Evora is getting a bit long in the tooth to be quite honest, and you'll have to be a die-hard car lover and driving enthusiast to appreciate a vehicle such as the Evora.
But the British sports car maker is keen to change all that. They started at the 2019 Goodwood Festival of Speed by revealing the all-electric Lotus Evija. The Evija is a $2.5 million hypercar producing 1,972-horsepower and 1,253 pound-feet of torque. And after sending shivers to the spines of the Pininfarina Battista and Rimac C_2, Lotus is back in the real world with the new Evora GT.
The 2020 Lotus Evora GT is the fastest and most powerful Lotus offered in the USA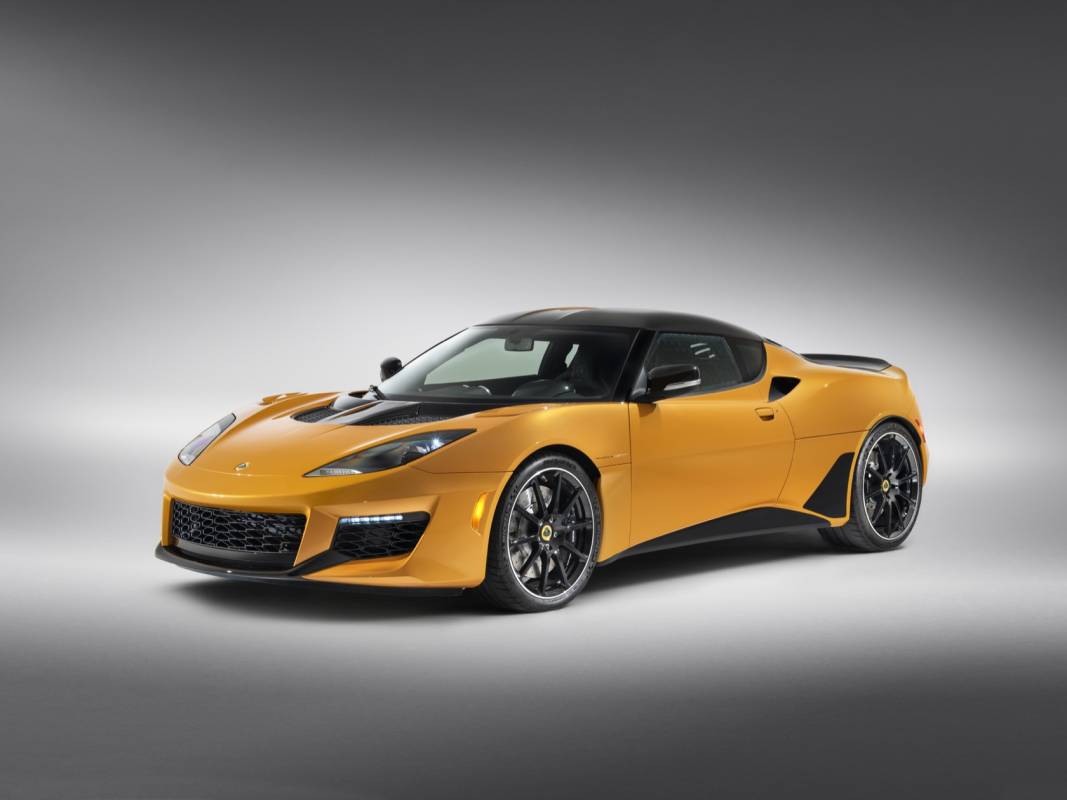 The new Lotus Evora GT replaces the Evora Sport 410 and Evora 400. The new Evora GT remains basically the same car, but it benefits from a more powerful V6 motor, less weight, and a host of aerodynamic enhancements.
In fact, Lotus claims the new Evora GT produces double the downforce than the outgoing Evora 400. The car receives a new front lip along with carbon-fiber ducting at each wheel to allow for better airflow management. Equipped with the Carbon Pack option, the new Evora GT tips the scales at 3,104 pounds and is approximately 71 pounds lighter than the old Evora 400. At this trim level, the Evora is fitted with carbon body panels including the hood, front access panel, tailgate, and rear diffuser surround.
With a slipperier body and a retuned supercharged 3.5-liter V6 motor producing 416-horsepower and 317 pound-feet of torque, the Evora GT rushes from 0 to 60 mph in 3.8-seconds. According to Lotus, the Evora GT has a top speed of 188 mph. This makes it the most powerful and fastest production Lotus vehicle to be offered in North America.
It has a standard six-speed manual box
Lotus vehicles are driver's cars. There's no other way of saying it. And as we all know, true driver's cars need to have a manual stick shift. The 2020 Lotus Evora GT comes standard with a six-speed manual gearbox.
In this configuration, the supercharged V6 motor is tuned to produce 317 pound-feet of torque from 3,500 rpm. I'm saying this because Lotus is also offering the Evora GT with an automatic transmission. If you choose the automatic, maximum engine torque is higher at 332 pound-feet, although you also get lightweight aluminum paddles for manual shifting options, but what's the point?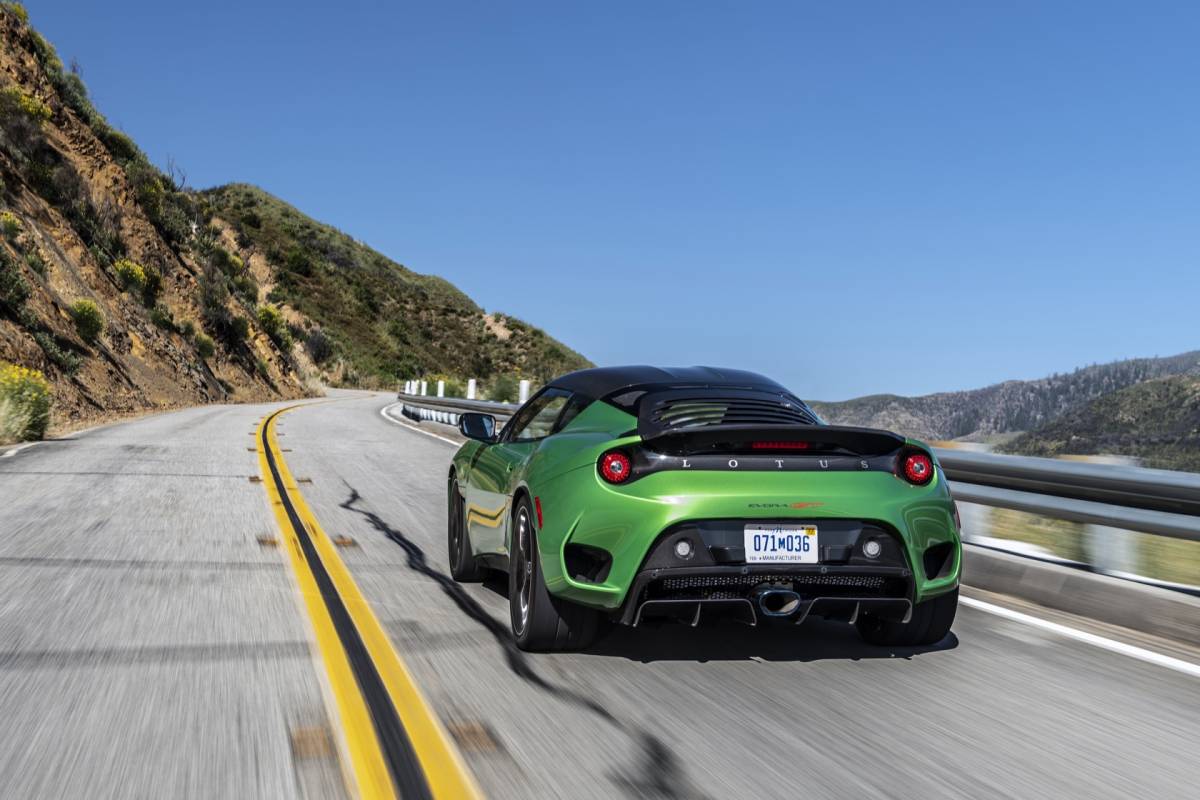 The automatic is slower to 60 mph at 3.9-seconds while top speed is also reduced to 174 mph. If you want a two-door and lightweight sports car with an automatic transmission, get yourself a Toyota GT86. But if you like rowing the cogs yourself, the new Lotus Evora GT is more than willing to oblige.
It has gorgeous alloy wheels and race-bred suspension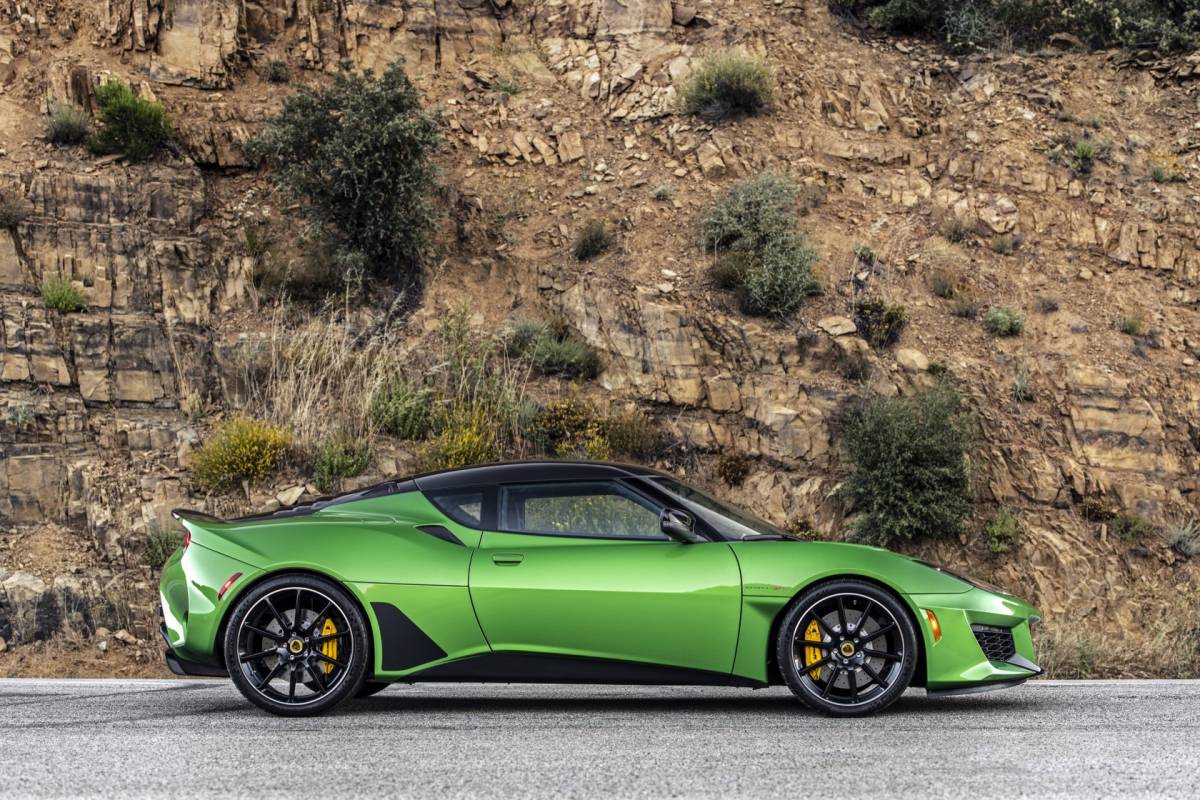 The 2020 Lotus Evora GT comes standard with 19-inch wheels on the front and 20-inch rollers on the back. These are ultra-trim wheels we're talking about and are engineered for better weight savings. The wheels are wrapped in Michelin Pilot Sport Cup 2 tires which are known for providing intense traction and grip.
Faster cornering and precise handling are ensured courtesy of lightweight Eibach low-sideload coil springs and Bilstein sports dampers. Lotus vehicles are renowned for having incredibly sharp and agile handling. But the British carmaker is world-renowned in suspension development. True to form, the hardcore Lotus Evora GT is a capable handler, although we bet the suspension won't break your back in normal city driving.
The new Evora GT has a sporty and clean interior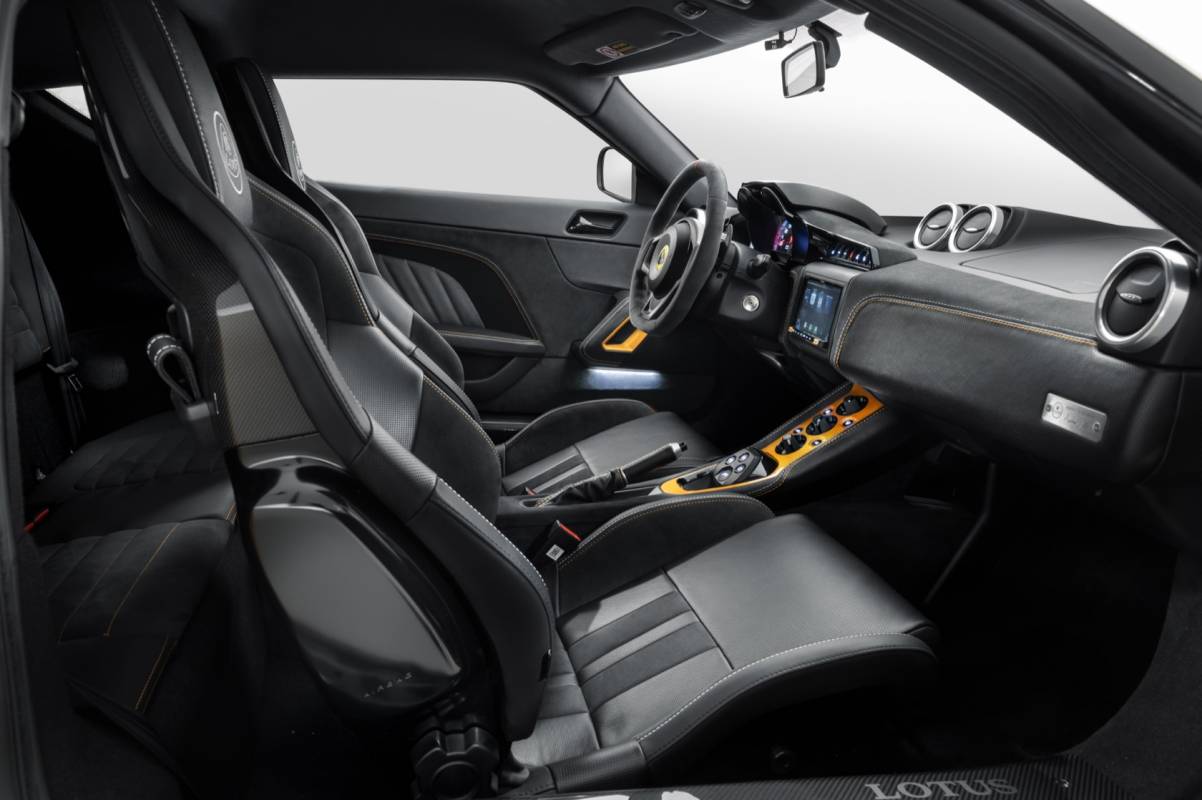 It's not as plush as a Bentley or Rolls-Royce, but it's on the premium end of the spectrum. The door panels, dashboard, center console, and transmission tunnel are wrapped in black Alcantara. The magnesium steering wheel is also covered in a mix of leather and black Alcantara. The seatbacks in the Sparco racing seats are manufactured from exposed carbon-fiber. You also get a 7-inch touchscreen infotainment system with navigation and standard Apple CarPlay and Android Auto. If you want more surfaces covered in cowhide, it's a $4,500 option.
It's available as a two-seat or two-plus-two version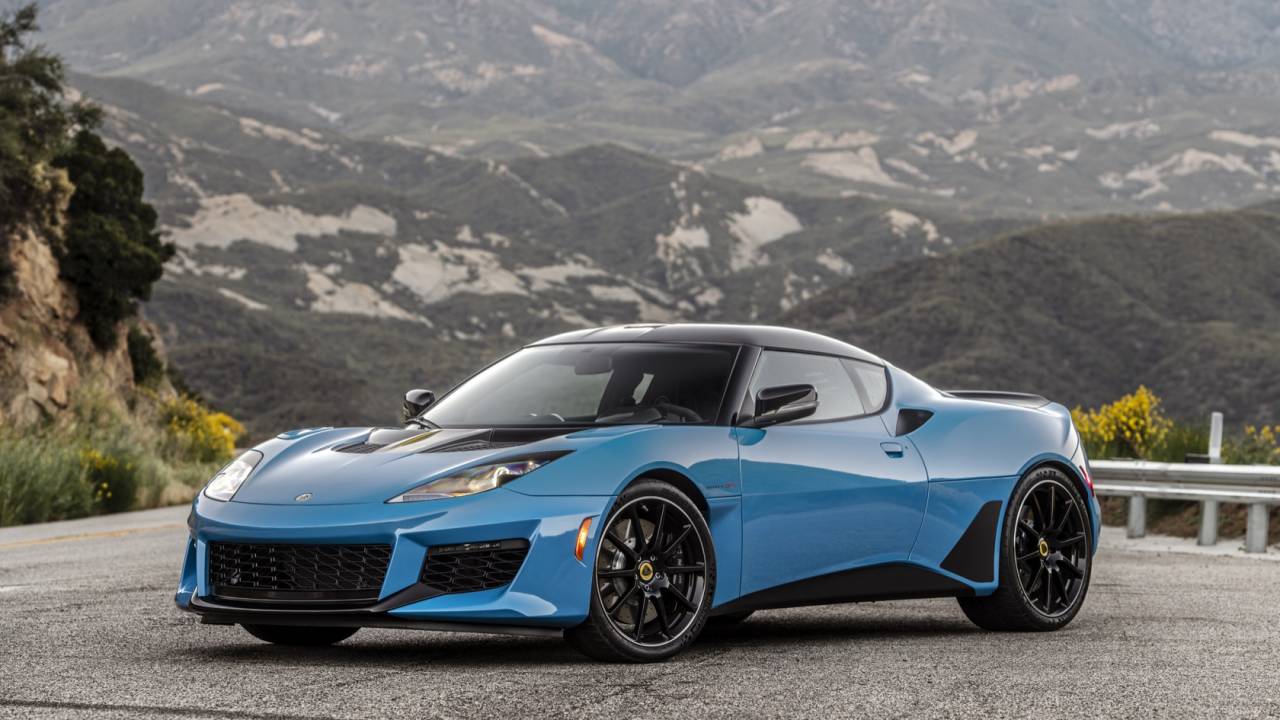 The new Lotus Evora GT is available as a two-plus-two or strictly two-seat version. You don't need to think too hard since the rear seats are only good for cute fluffy dogs, so you still get a two-seat sports car even if you choose to have the rear seats.
The 2020 Lotus Evora GT starts at $96,950 and is now available to order.