So you think you'd like to run a marathon. Or maybe rather, you're thinking about running your 20th marathon. Whether it's your first stab at the mythic marathon distance or you no longer bat an eye at the sound of 26.2 miles, how do you go about choosing a shoe or what's new in the market?
Now, if you're a veteran of running "thons" and you swear by a certain shoe (possibly since your teenage track days), I am not here to convince you otherwise.
Generally speaking, marathon runners need to log more miles per week than those who train for a 5k or 10k. Just how much more they need to commit depends on whether or not you consider yourself an elite, are aspiring to be like an elite, or, well, just a mere mortal. Don't worry however if you're just a mere mortal as the majority of us fall under this category.
For adequate and proper marathon training, all the average Joes out there must plan to run around 30 to 50 miles per week: the miles will be structured in a particular way throughout the week and include runs at easy, medium, tempo, speed and long distance and pace. It's actually not all that bad considering elites must push twice as far and fast, if not more! Those at the top end can average between 100 to 140 miles per week.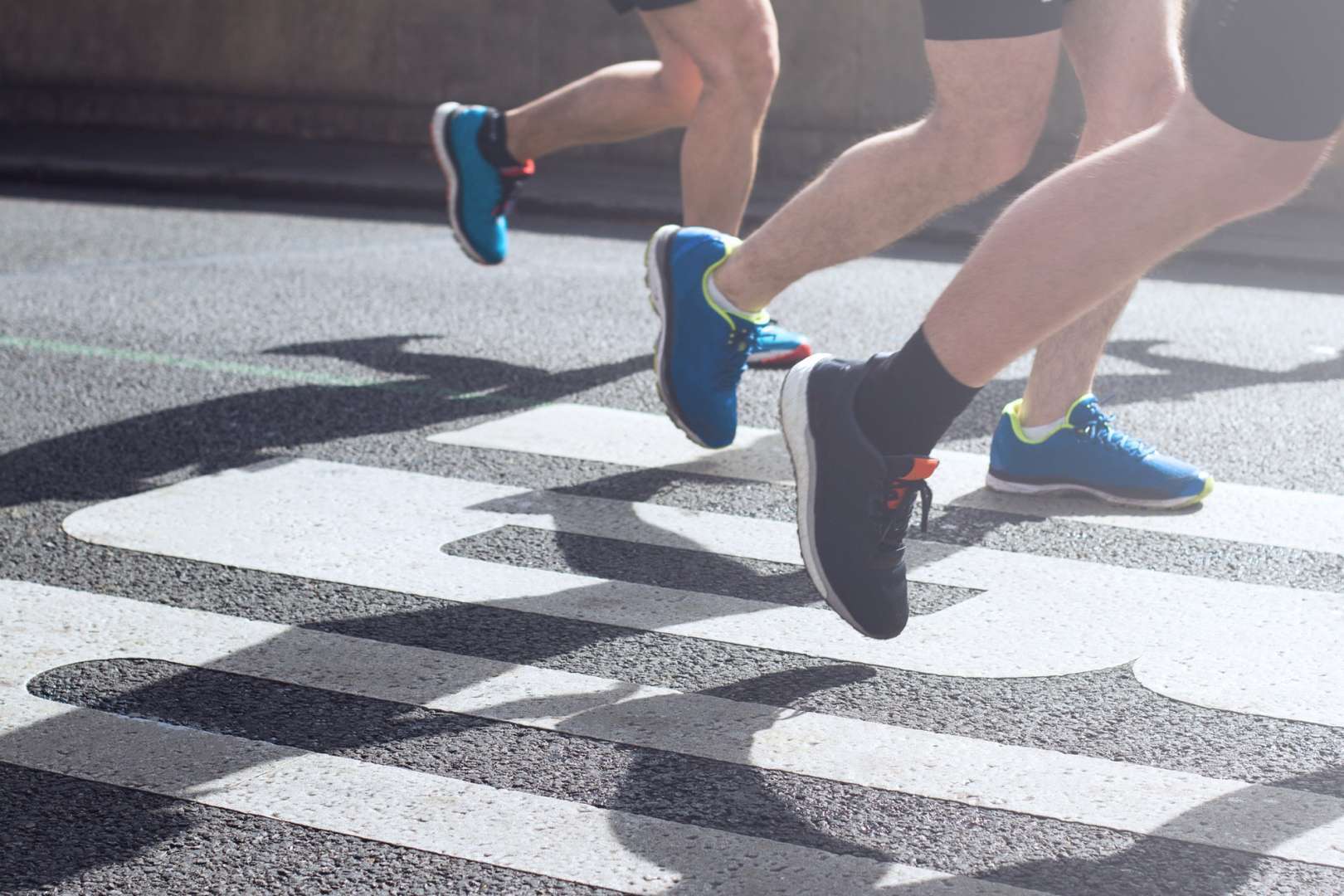 I know a man who thought he could run and finish an ultra without any training at all while following a strict diet of low quality hot dogs and oranges. The long story short is that he failed miserably. The moral of that anecdote being that, in order to do well, you need to put a modicum of thought and preparation into any marathon venture. Including planning your shoes!
A couple of important things to keep in mind when selecting your marathon shoe is that it's ideal to train in the shoes you will race your goal marathon in. The shoe should continue to feel comfortable through the course of your run and even into the high-mileage zone. Also make sure to rotate multiple pairs of shoes during a training schedule – your feet, legs, knees, and body will thank you years down the road. Your mind will possibly thank you as well since we know that being sidelined can drive a runner bonkers. Keep your legs fresh with proper footwear.
Another factor with bearing is the weight of a shoe. The world's best marathoners have an average leg turnover of 180 steps per minute (which can be easily tracked in the metrics of any good sports watch device). Most runners average 160 to 180 steps per minute. In other words, all that leg turnover translates into fatigue over the course of hours. A good idea is to combine a heavier training shoe with a lighter speed shoe.
Last but not least, know thyself. What does that mean exactly? What's your body weight, bio-mechanical style, and arch type? Do you over pronate, under pronate? Are your arches high or low? If you don't already know these things, I recommend stopping by your local neighborhood running store. The experts there can help you determine if you need a shoe with more stability, more neutrality, and degree of cushioning.
Without further ado here are a handful of recommended shoes to run a marathon in.
Adidas Adizero Boston 7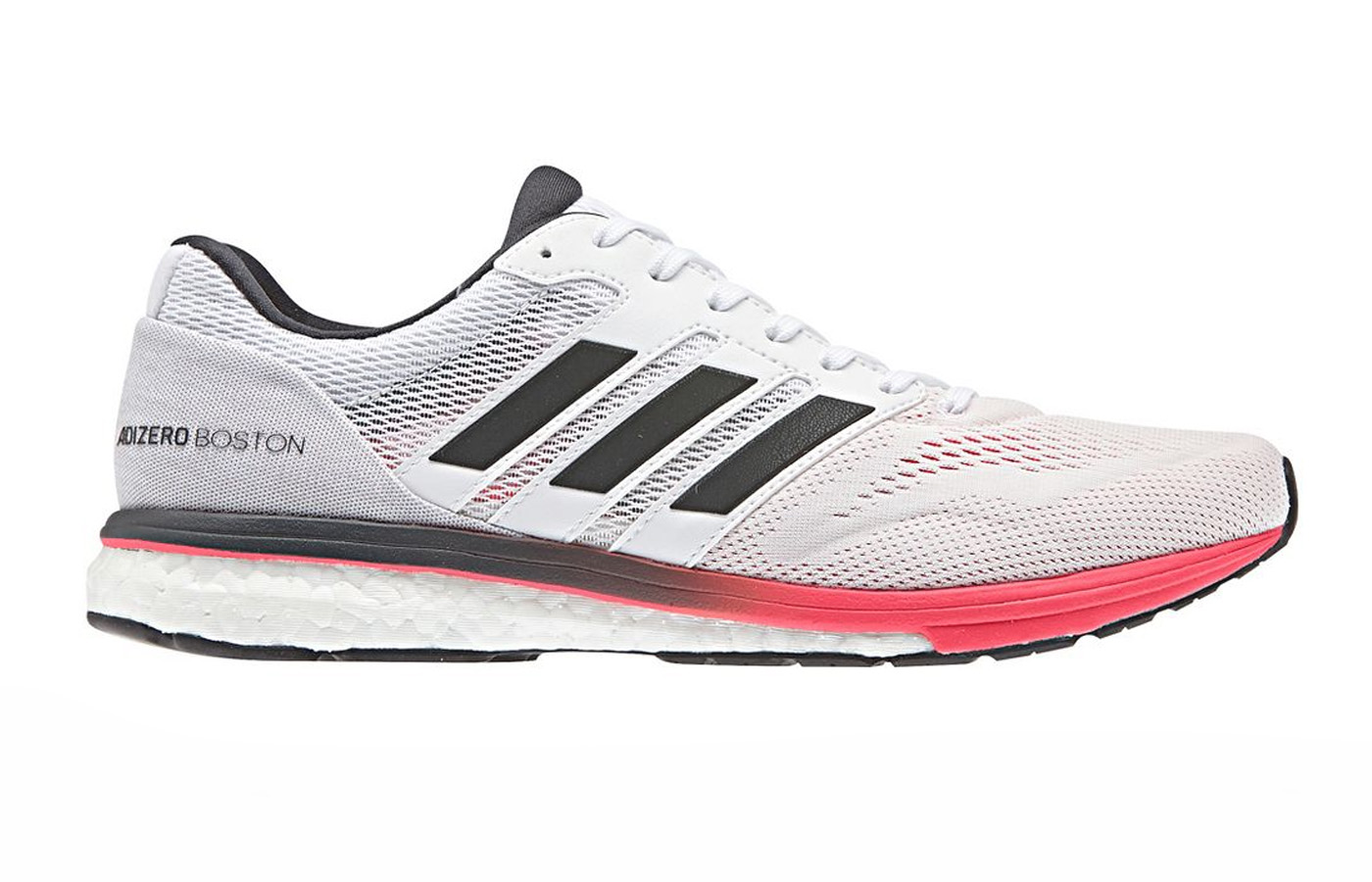 This neutral lightweight trainer is also perfect for racing the marathon distance – it doesn't have the Boston Marathon namesake for nothing. It is a flexible shoe that offers a responsive and energizing ride miles down the pavement. Smooth transitions and a breathable mesh upper make this shoe a comfortable fit and a top pick among our staff. Weighs 8.2 ounces with a 7.2 mm drop Price: $120
Brooks Launch 6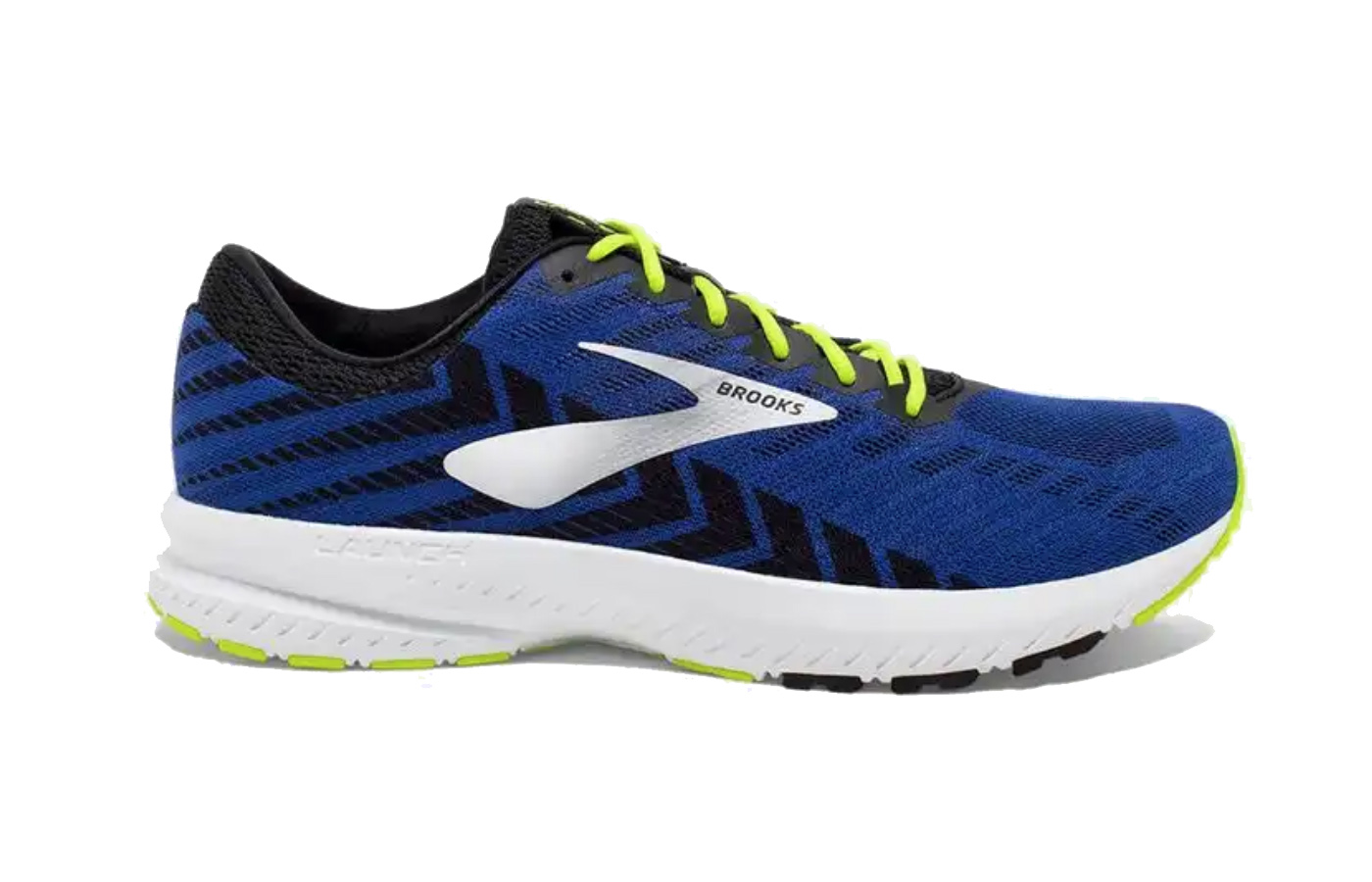 The Brooks Launch is another shoe in my personal collection of racing flats and trainers, and it's one of my favorites. You'll fly in this neutral shoe that acts like a hybrid between a racing flat and trainer. It strikes a nice balance of light weight and cushioning, fits like a glove, and doesn't wear out too quickly. Weighs 9 ounces with a 10 mm drop. Price: $100
Asics Gel-DS Trainer 24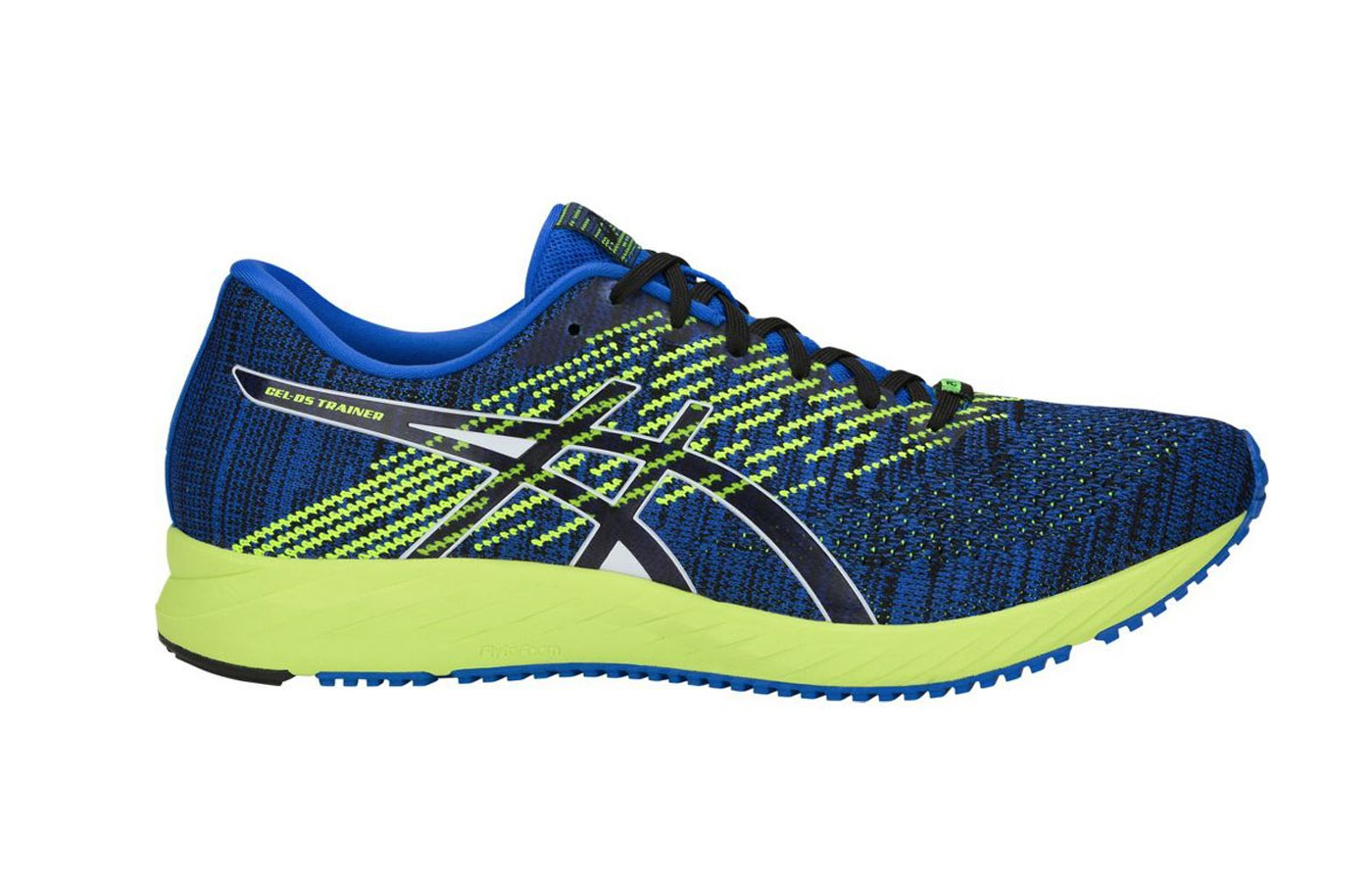 A stability shoe that's designed to get your adrenaline flowing with minimalist cushioning yet good energy return. The sleek knit upper not only looks great, but is lightweight and breathable, providing comfort for on longer rides. Weights 8.6 ounces with an 8 mm drop. Price: $130
Reebok Floatride Run Fast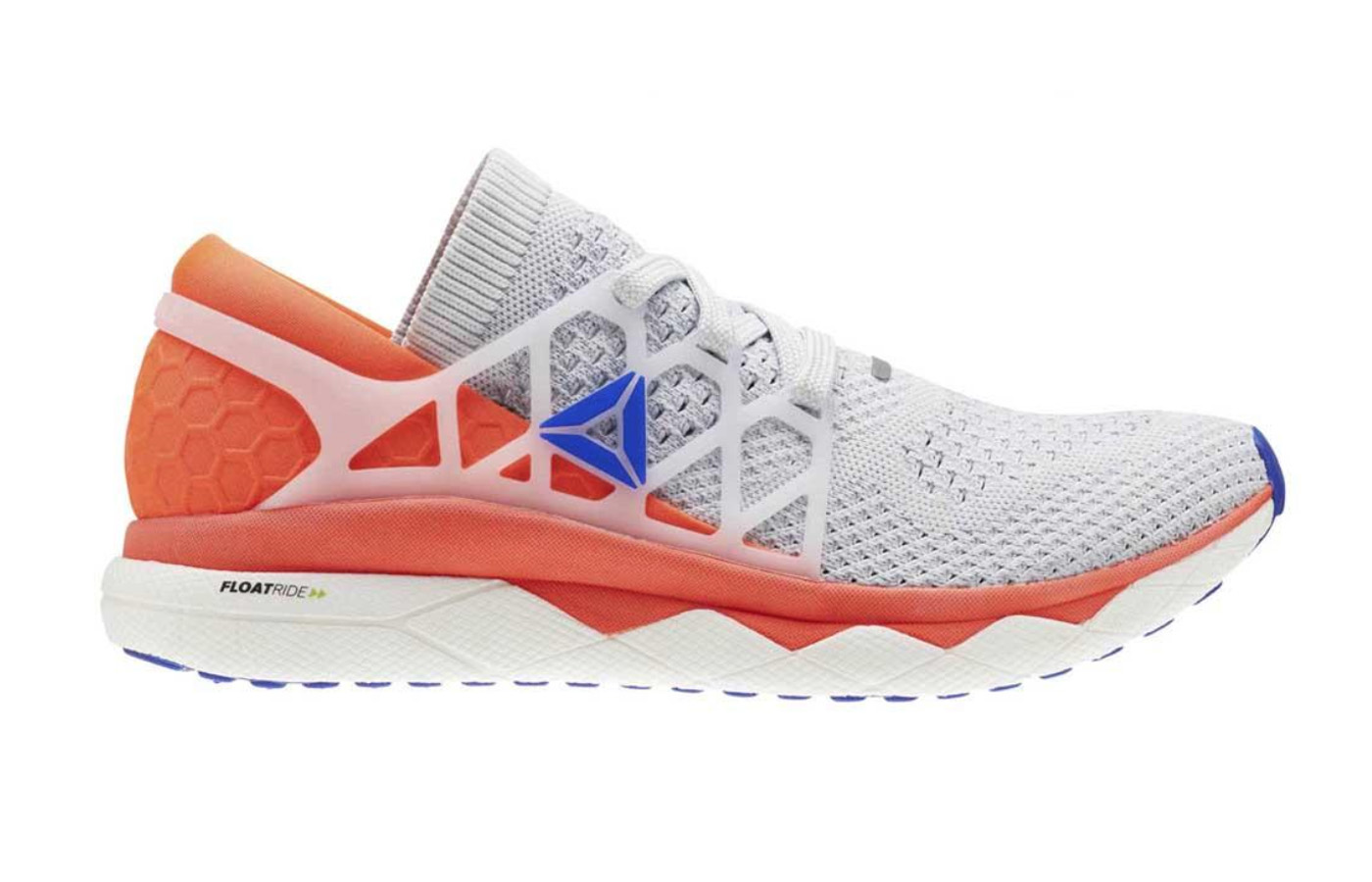 The Reebok Floatride Run Fast is a very lightweight and neutral shoe. A soft underfoot that's got spring and response in it, this shoe will help you make the most out of your speed sessions. You might even set a PR in them. Weights 6.9 ounces with a 12.7 drop. Price: $140
New Balance Fresh Foam 1080v8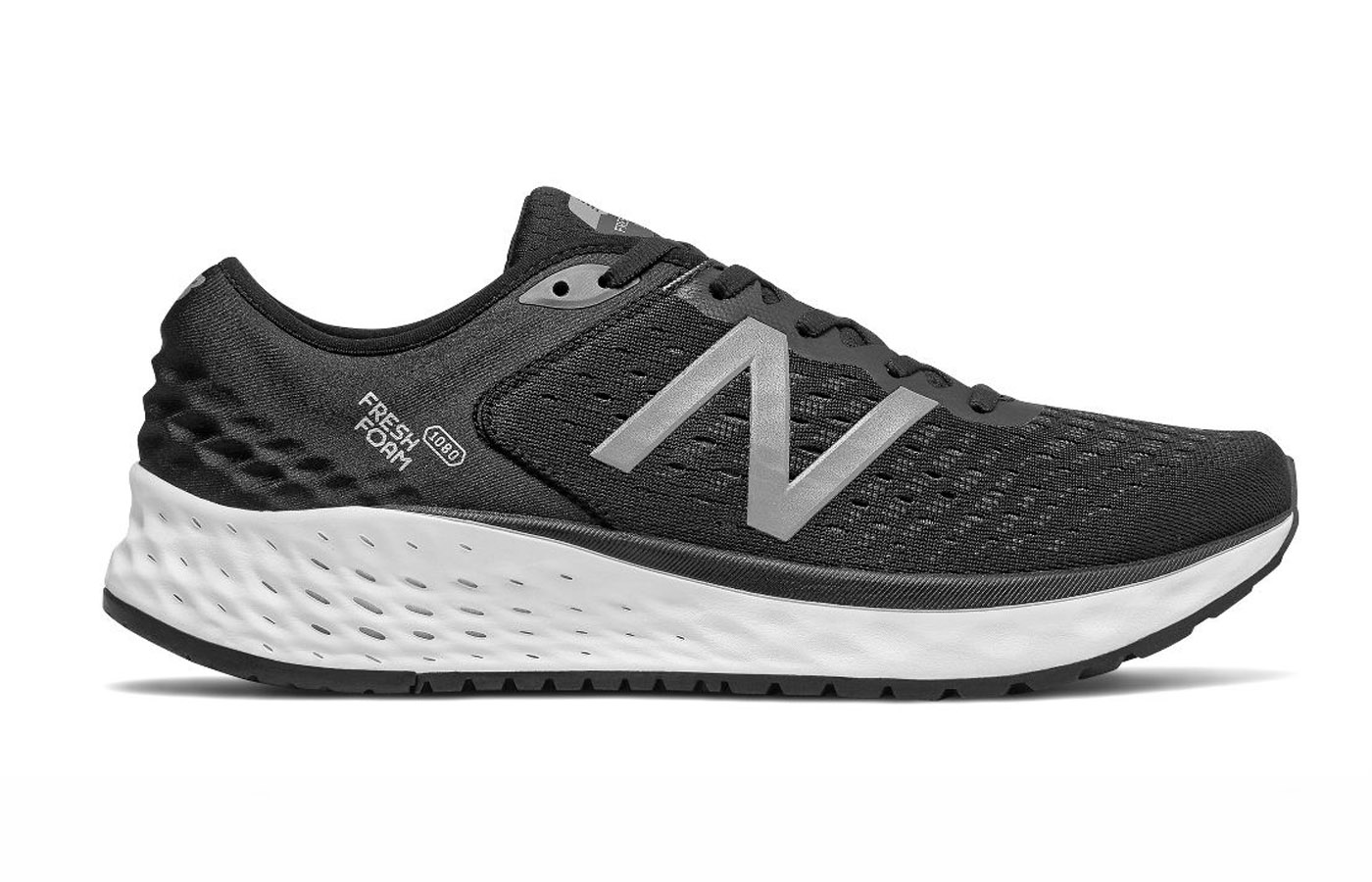 This is a well-cushioned neutral trainer that's reliable and durable enough for marathon running. It has a mesh upper and more open toe box that wider feet will appreciate. With a firm and supportive midsole, this shoe offers a steady ride and efficient transitions. Weighs 10.8 ounces with an 7.1 mm drop. Price: $150
Saucony Triumph ISO 5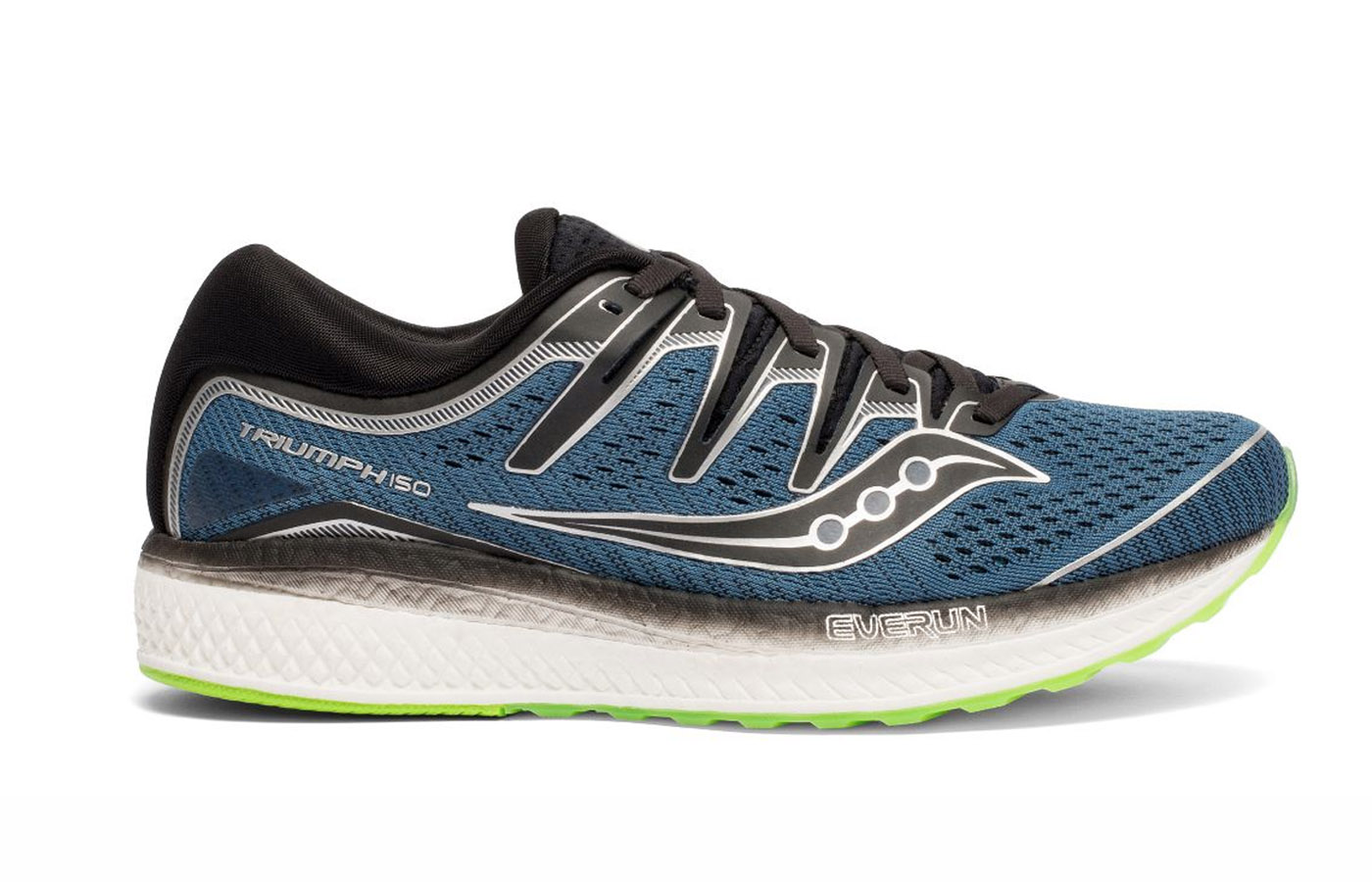 This neutral shoe with maximum cushioning delivers a dynamic fit and smooth transitions for the long haul. The Saucony Triumph ISO 5 cradles your foot in cloud-like comfort and has a breathable mesh upper and roomy toe box, especially good for runners with wider feet. Weighs 11.7 ounces with an 10.3 mm drop. Price: $140
Nike Air Zoom Pegasus 35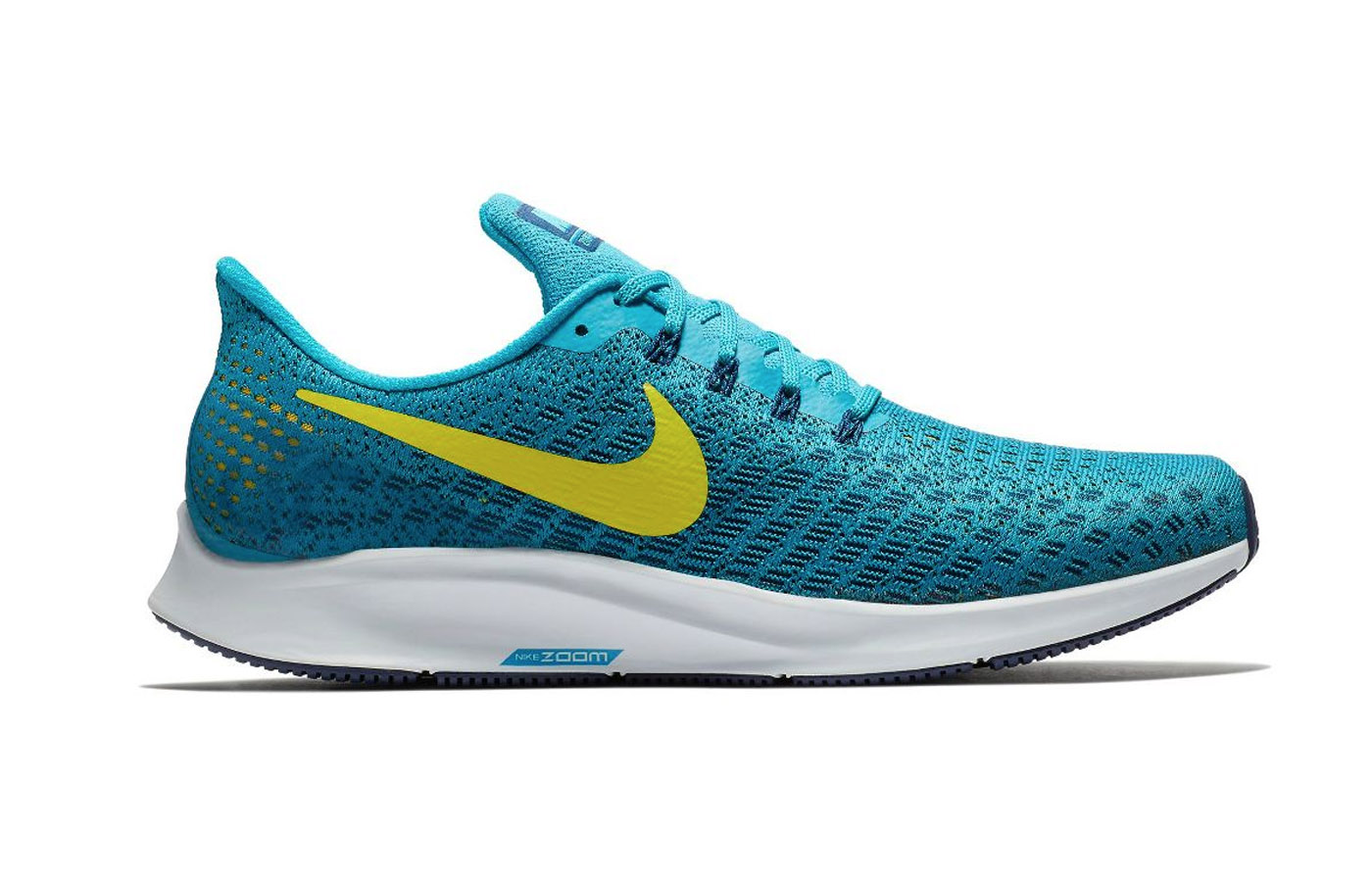 The Nike Air Zoom Pegasus 35 is a neutral shoe with a full-length air unit and contoured heel for a smooth ride with fast transitions. A plush fit and gives your foot special treatment and the comfort it deserves. Lace up this shoe for everything from recovery jogs to finishing your marathon. Weighs 9.5 ounces with a 10 mm drop. Price: $120