Last year the United Nations announced that if we hope to ensure safe passage through the dire straights of an impeding climate crisis, and according to the Paris Accord agreement, individuals must "cut CO2 emissions 50% by 2030".
Governments continue to struggle and reach consensus on the topic, and in the process lag behind taking the prerequisite steps to ameliorate the situation. More and more, the onus of action is falling squarely upon the shoulders of private and public companies and citizens.
After the announcement was was made by the UN later in 2018, a Swedish Fin-tech company based in Stockholm, Sweden named, Doconomy, launched a credit card in partnership with Mastercard, that according to the site "tracks and measures the carbon dioxide emissions directly associated with your spending". Moreover, it tries to limit your spending as the first credit card "not based on your funds but based on the level of CO2 emissions caused by your consumption".
How useful is this card in limiting my carbon footprint?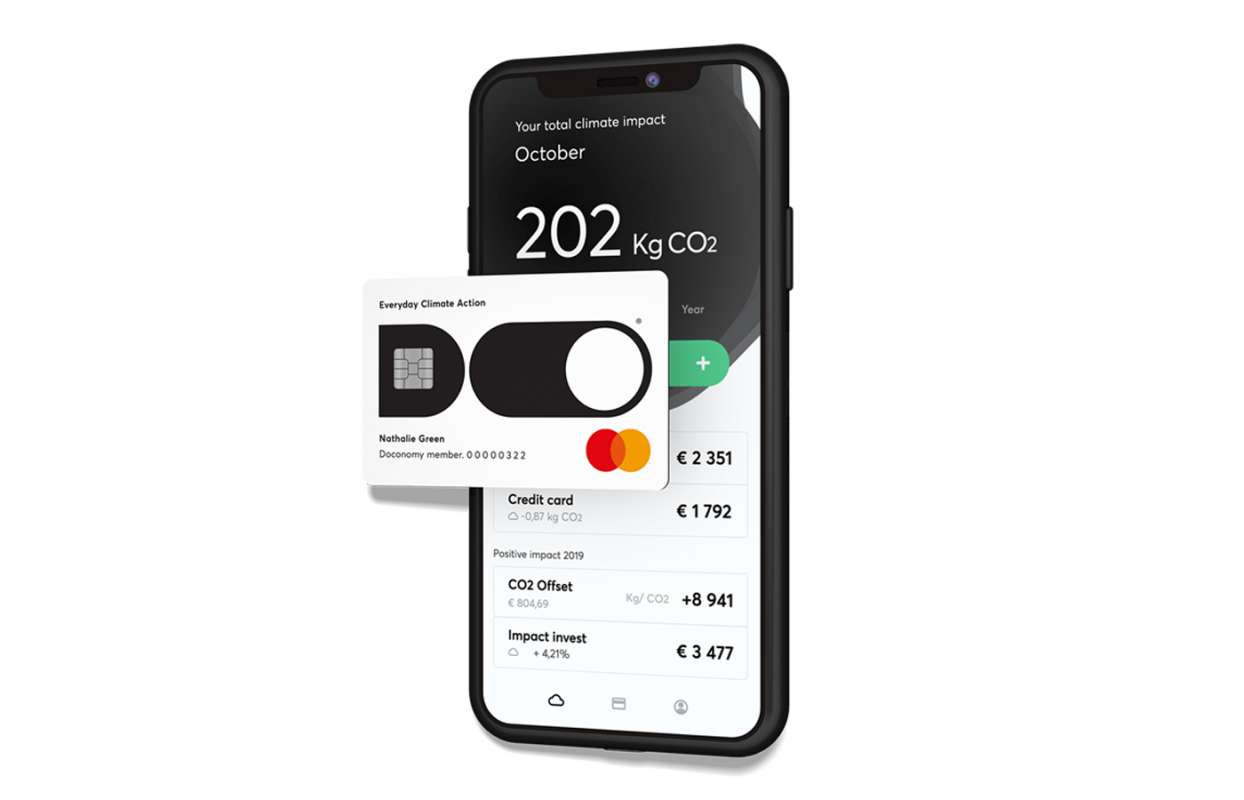 The idea of the card is to make sure that your level of consumption falls in line with UN recommendations to reduce the carbon footprint to 50% by 2030. The company will tweak your carbon limit each year – leaving you confident that you're actually helping to solve the problem.
Here's a quick reference for comparison, in case you've been living under a rock for a while – which might be a good thing vis-à-vis climate change and most likely mean your consumption rate is low or close to non-existent.
The average annual CO2 emissions per person is 20 metric tons. There appears to be a floor – at 8.5 metric tons – which no one person can go under living in the United States. The average citizen in Sweden produces about 10 metric tons of greenhouse gas per year of which approximately 60% is linked to consumption.
The message seems loud and clear … either be more conscious about what you choose to consume, reduce overall consumption, or put forth a dedicated combination of both factors.
According to a report by the Guardian, 2018 was the worst year on record for global carbon emissions topping out at 37.1 billion tons. Higher output of carbon emissions tend to be associated with the massive energy demands of developing nations to accommodate population swell … but almost every country still contributes to the problem overall in some way.
The doc in Doconomy presumably comes from the prefix – doc – Latin with the meaning, to teach, as similar words like doctor, doctrine, or document. So can the Doconomy card help teach us? Doconomy launched a mobile platform for the card to actively monitor purchases. The application translates your purchases into clear and finite carbon levels and will cut off spending when you have reached your carbon quota for the day.
Can it really help change consumption behavior or is it more of a gimmick?
Antonio Marcondes, Brazil's chief negotiator at the UN has said "emissions reductions are like credit card debt. The longer they are put off, the more expensive and painful they become." Society is chipping away little by little at traditional fossil fuel use; more electric vehicles are on the roads with more solar and wind power coming online each day.
The credit card is designed to be an everyday tool in climate action. With the relationships between income, consumption patterns, and CO2 emissions still not clear cut, perhaps the card can provide relevant data by informing us how we, as individuals, consume.
It is only after having this base knowledge that one can make the necessary adjustments in everyday life to change consumption patterns and behaviors accordingly with future guidelines.
It's also worth it to note that Doconomy makes the card from naturally sourced materials and is printed with 'air ink', an ink that's made from recycled air pollution … pretty cool if you ask me!