The Rolls-Royce Champagne Chest is an extravagant yet practical way to spend $47,000 on a high-end champagne cooler/transporter. This newest creation from the Rolls-Royce accessory portfolio is designed and engineered to blend seamlessly in any luxury environment, whether in your yacht, mega-mansion, or a private island in the Bahamas.
For some people, $47,000 (or roughly £37,000) is more than enough money for a new car. You can get a new Toyota Avalon sedan or full-size GMC Yukon SUV for less the price of Rolls-Royce's champagne chest, but that's not the point.
If money is no object, we listed the compelling reasons why the Rolls-Royce Champagne Chest is worth every penny.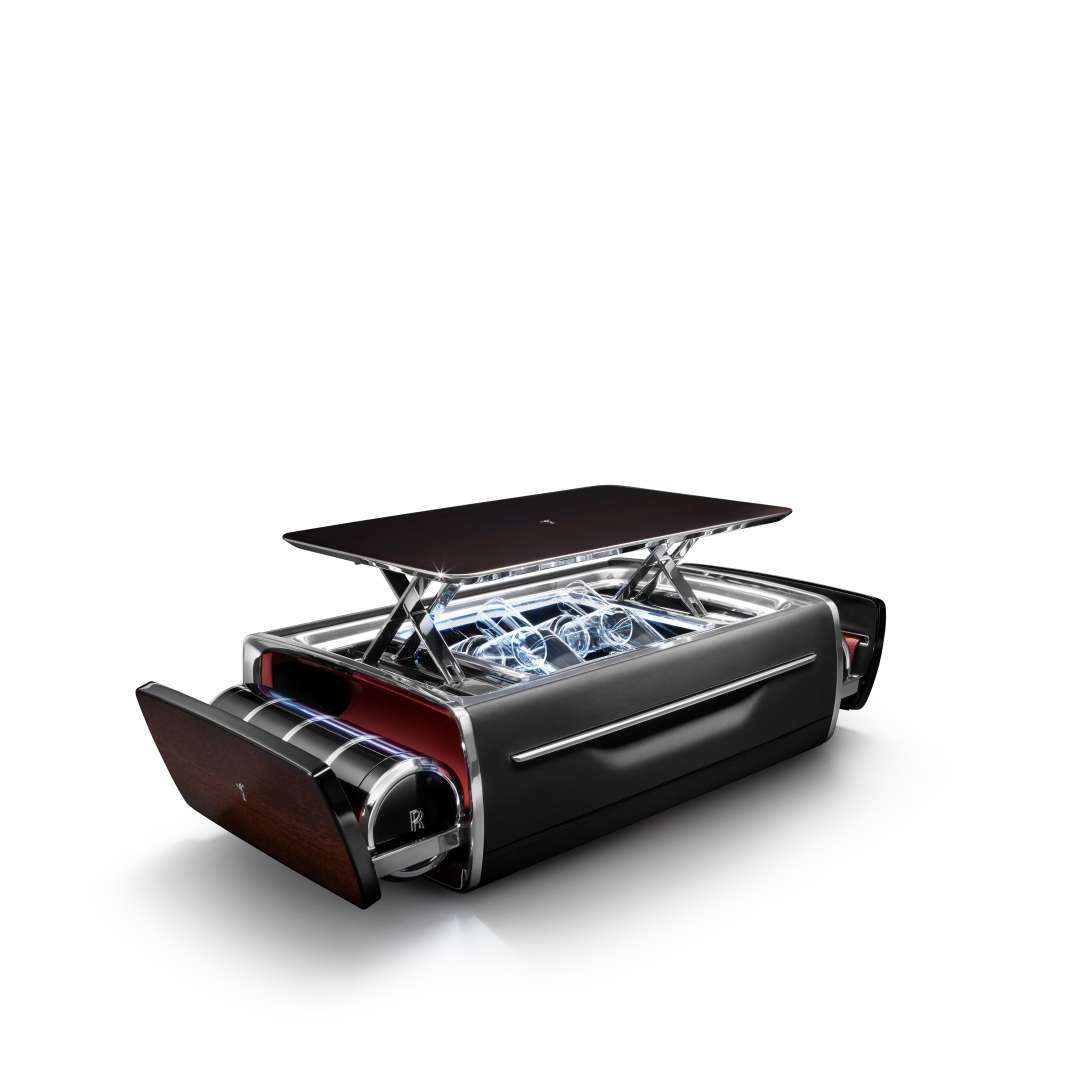 It's perceptibly a Rolls-Royce
As expected from the maker of the best luxury motorcars, the Rolls-Royce Champagne Chest is meticulously crafted to the very last detail. It has a machined aluminum and carbon fiber chassis, which is covered in elegant natural grain black leather and Tudor Oakwood. Of course, the embossed Spirit of Ecstasy logo is there to add some panache and brand cache in your champagne chest.
"The Champagne Chest by Rolls-Royce Motor Cars is a contemporary and sociable addition to the Accessories Collection. The approach is that of designing a Rolls-Royce motor car; the finest materials are married with pinnacle engineering to provide an experience like no other," says Gavin Hartley, Head of Bespoke Design at Rolls-Royce Motor Cars.
And since this champagne chest is configurable to a wide array of colors and materials, you can order a bespoke version with matching color-ways in any combination of your choosing. Similar to ordering a Rolls-Royce motor car, then.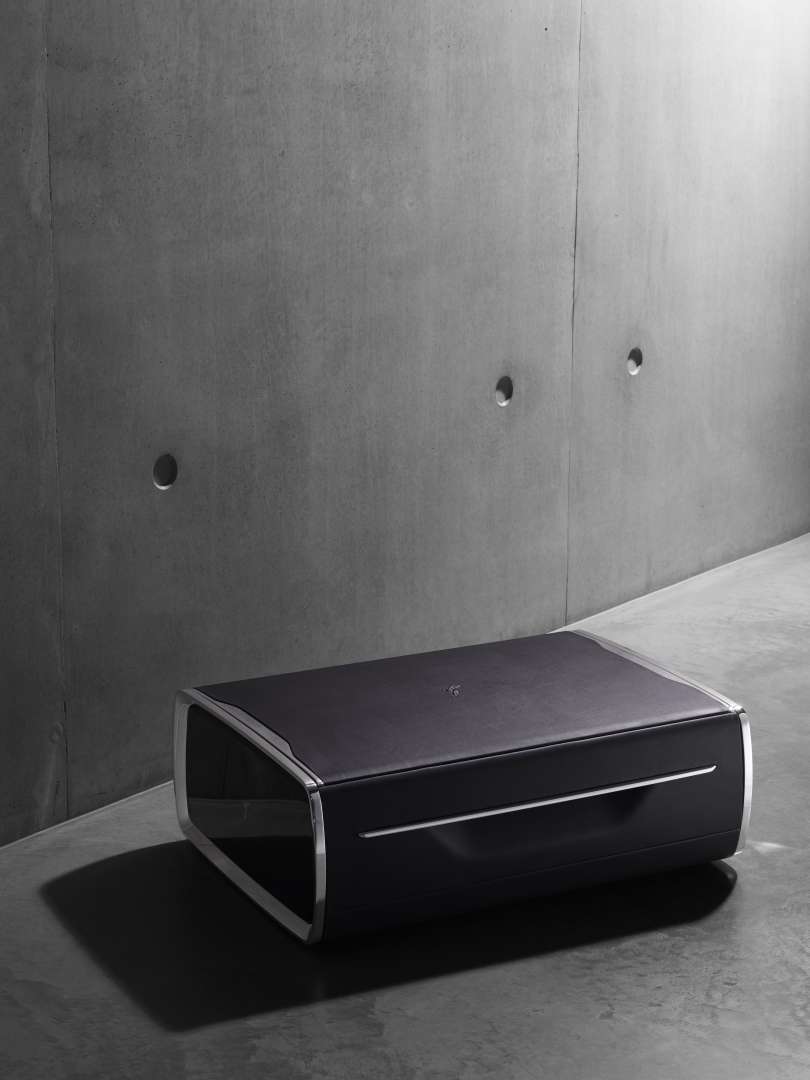 It's a gadget to delight the senses
Rolls-Royce didn't just go and made a run-of-the-mill champagne chest. They ended up creating a modern gadget that responds with the push of a button. "The Champagne Chest is crafted for those that seek a heightened sense of occasion in an elegant, entertaining manner and offers the irresistible allure of gadgetry," added Hartley.
Pressing the button transforms the boxy chest into a moving piece of decadent art. The Tudor Oak exterior lid quickly converts into an elegant serving tray, while cotton napkins with embroidered RR monograms are tucked neatly under the decadent wooden tray. With the lid open, the chest reveals enough champagne to entertain and satiate the thirst of four people.
The central bay of the chest is illuminated. This allows you and your guests to see four hand-blown crystal champagne flutes with an aluminum base and RR monogram. Interestingly, those handmade champagne glasses are arranged to resemble a V12 engine under the hood.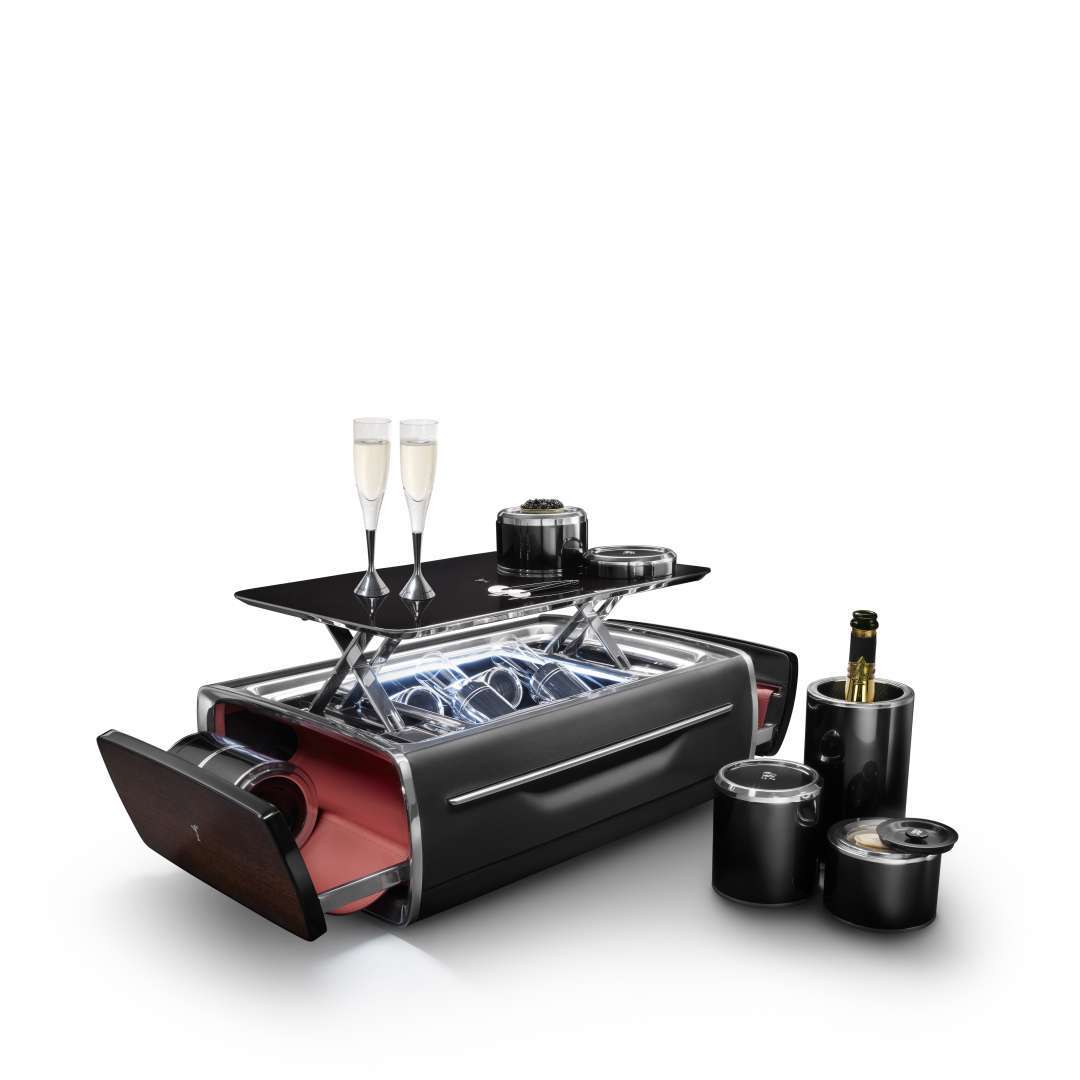 It chills the champagne in transport
The classic way of enjoying a glass of bubbly is to serve it chilled in an ice bucket. But the Rolls-Royce Champagne Chest has a more elegant way of doing so. Pressing the button also opens the sides of the ice chest to reveal two hammocks that are lined with Hotspur Red Rolls-Royce leather. In there, you'll find thermal champagne coolers crafted from carbon fiber and black anodized aluminum. This ensures your choice of champagne is chilled at the optimum temperature during transport.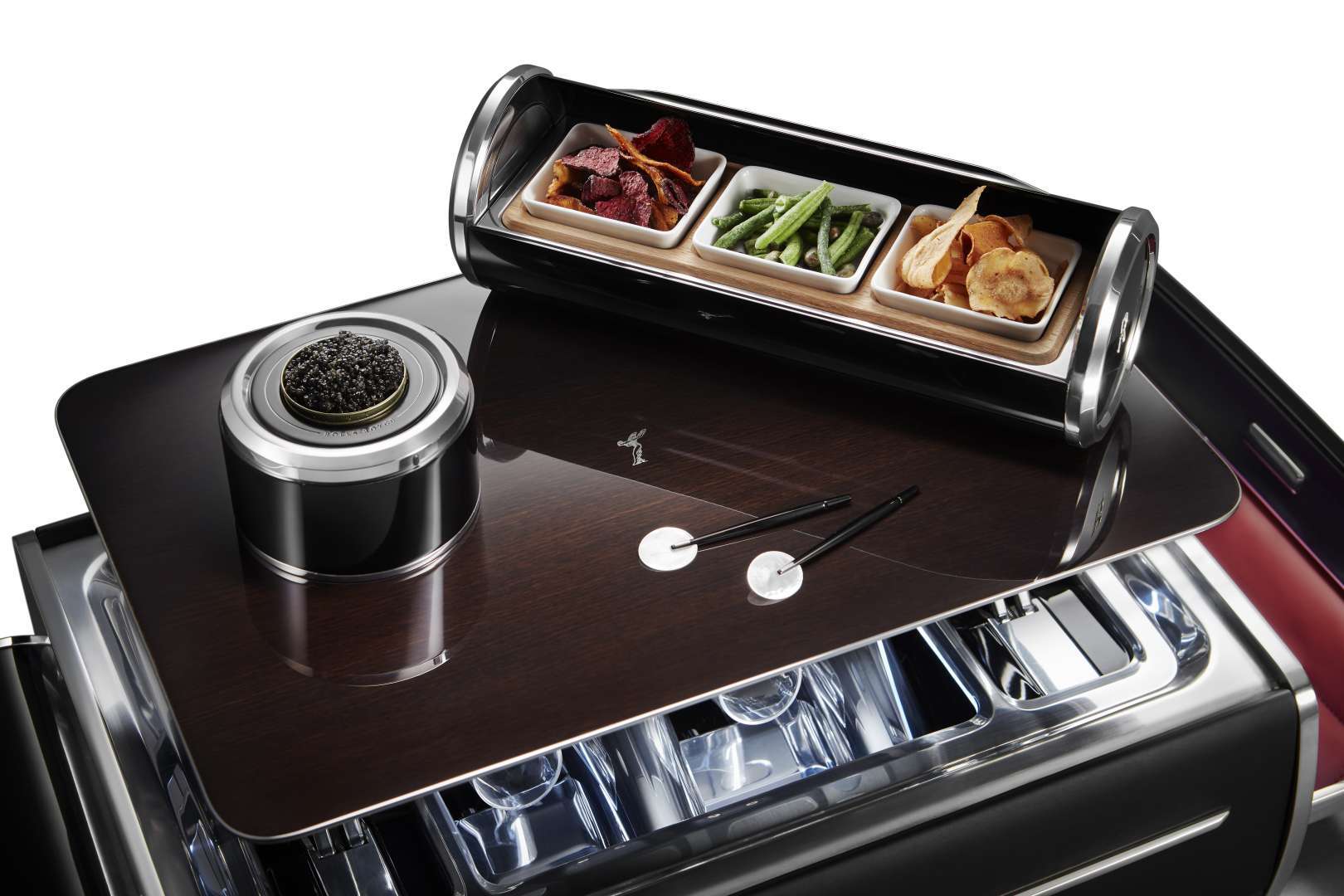 Caviar and hors d'oeuvre are standard
The Rolls Royce Champagne Chest is also available in a caviar configuration. This includes two thermal caviar caissons that can each accommodate a 30 gram tin of your favorite Almas Iranian Beluga or Bemka Russian Ossetra Crown caviar. The kit also comes with a pair of Mother-of-Pearl spoons with anodized aluminum handles, because stainless or metal spoons are known to impair the delicate taste of premium caviar.
You can also add three porcelain bowls with matching thermal capsules for hors d'oeuvre, cheese, or canapés.
The Rolls-Royce Champagne Chest is the perfect accoutrement in your $325,000 Rolls-Royce Cullinan SUV or $450,000 Phantom sedan.