If we proposed a really relaxing road trip that's based on a theme, are you up for it? What about if we told you the main theme of the road trip is hot springs? I bet you're willing and eager to go now? The chance to chill out in warm mountain pools of natural mineral waters is just too good to pass up.
Colorado ranks as the fittest state in the nation – people there are lean and happy and they've get lots of sunshine to boot. It's also a paradise for anyone who likes spending time outdoors. Out there amongst the mountains and tall pines are natural hot springs that Coloradans love to enjoy. They practice 'balneotheraphy', the use of natural hot springs to ease muscle aches and melt away mental stress. The Native Americans in the area had been using them long before others eventually moved into the area. We've reported in Japan about Art of the Soak and the role that it plays in maintaining overall health and wellness.
There is a 388-mile hot springs route that you can follow from Steamboat Springs to Boulder (or the reverse) that makes for the ultimate hot springs road trip. You can modify the trip as needed, but it's perfect for a weekend, or shorter trip of three to four days.
Day 1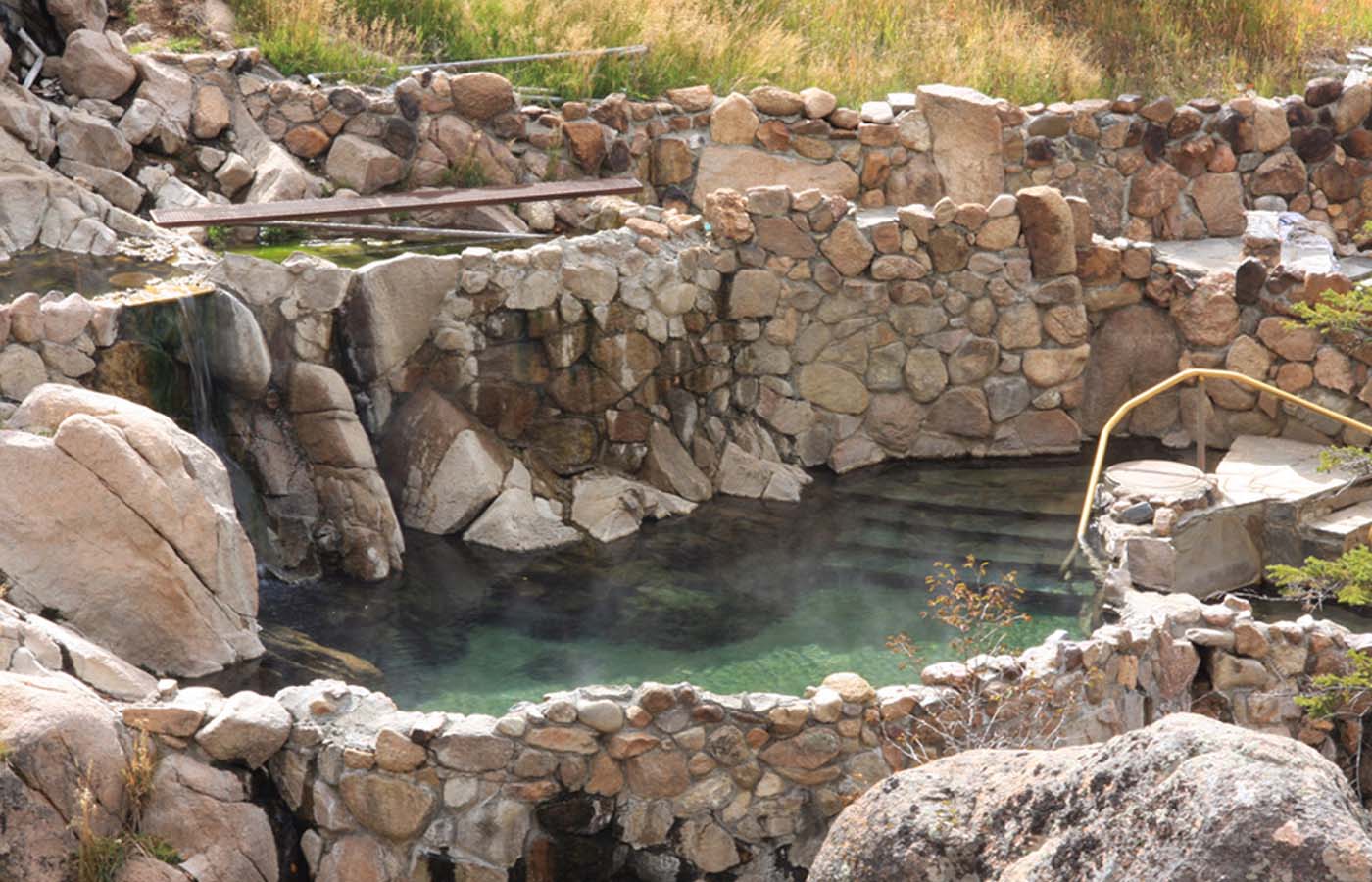 Start at Steamboat Springs
Just on the outskirts of town, you'll find the Mad Creek Trail. This quiet and easy hiking loop passes through meadows and stands of tall trees and arrives at Strawberry Park Hot Springs – open-air spa and campsite. Just be forewarned that after sunset, clothing isn't enforced.
Day 2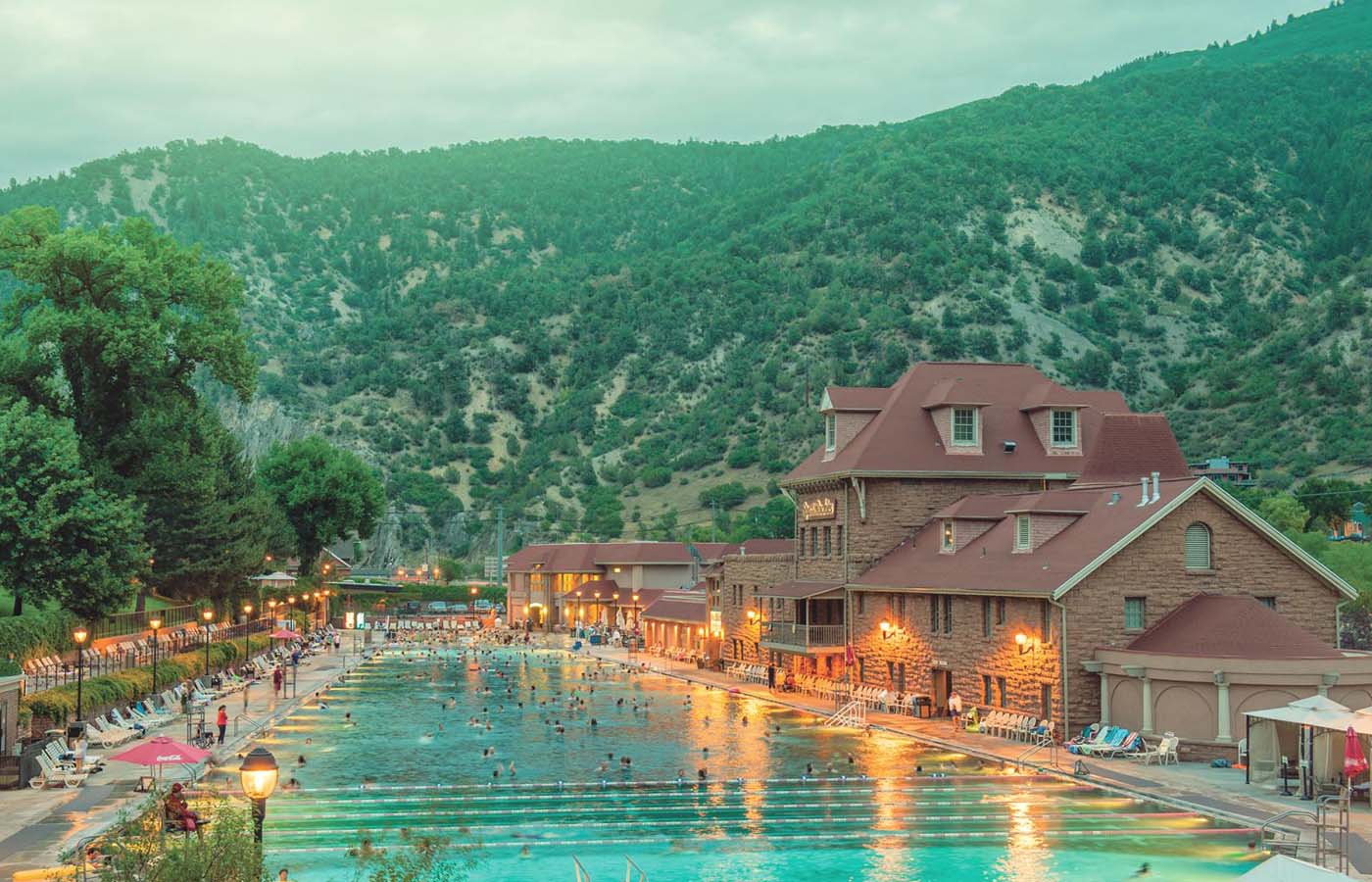 Continue along to Glenwood Hot Springs
Now here's a pleasant surprise, because at Glenwood Hot Springs you'll find the world's largest mineral hot springs pool. The Iron Mountain Hot Springs are also nearby with 16 small-size pools, in case you prefer something more quaint. At Iron Mountain, you can get a micro-brew at facility's café to enjoy in the 108 degree waters.
Day 3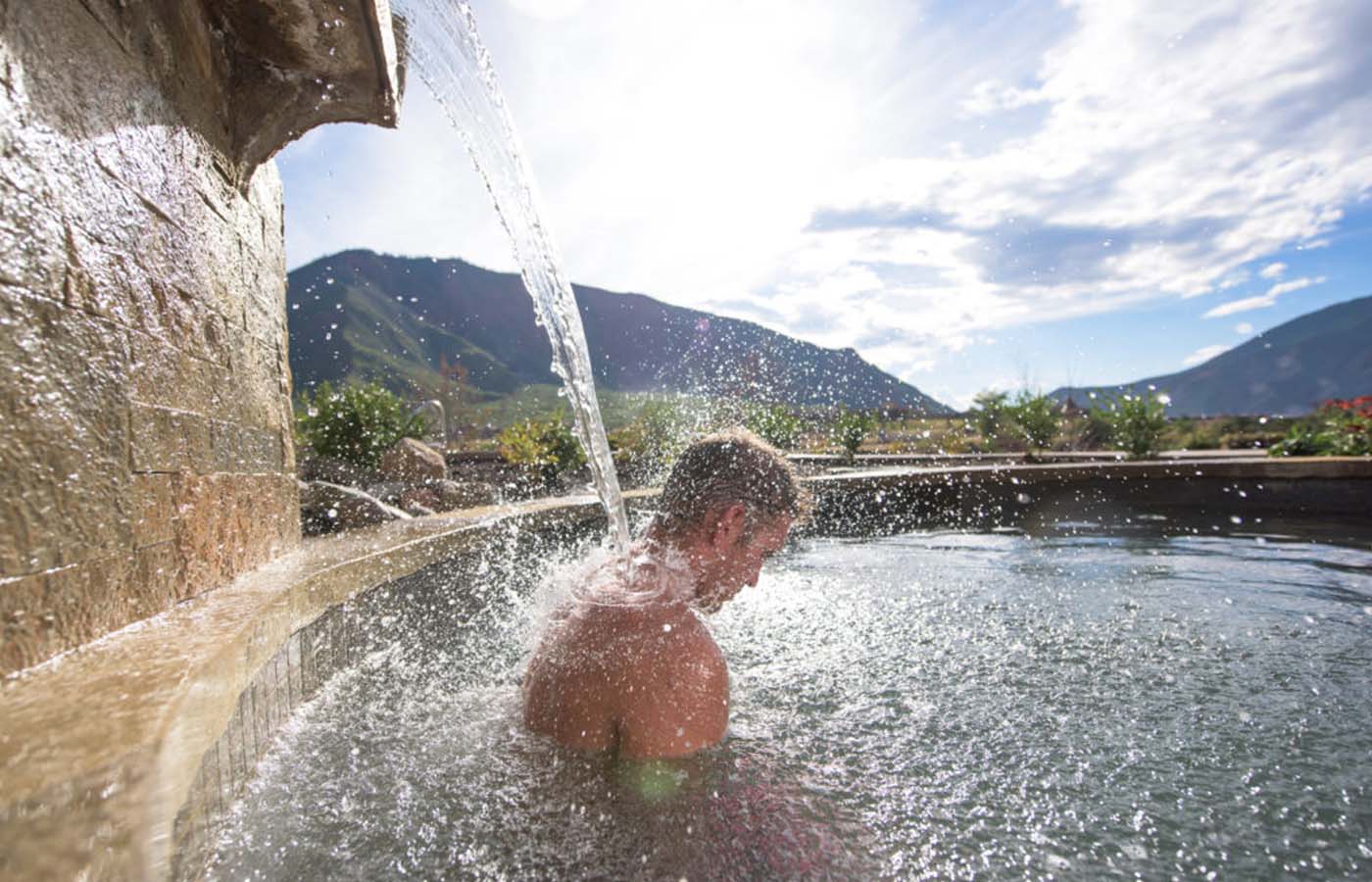 Next stop is Buena Vista
Almost equidistant from the Colorado Trail and the Continental Divide, Mount Princeton Hot Springs Resort is open year round with access to a 120-degree Fahrenheit artesian well. Be prepared for a little adventure as you need to wade through a creek looking for the right mix of hot and cold waters that you like.
Day 4
Head on up to Leadville
Leave Buena Vista early in the morning and continue your ascent through the Rocky mountains until you've reached Leadville, the highest incorporated city in America, at 10,578 feet. There are some great food options for breakfast or lunch here.
Last stop, Boulder
This beauty of this town is that it's lively and modern yet maintains a close relationship with nature. A myriad of outdoor activities, lots of craft breweries, and an excellent food scene all contribute to the laid-back lifestyle and cheerful residents of town. After having dedicating the last three of your days to soaking in hot springs, your mind will be primed to enjoy Boulder for all its worth.