Pagani supercars are on a roll. Following the sale of a Pagani Zonda Riviera at $5.5-million last week at the Riyadh Car Show Auction, it was overtaken by a 2017 Pagani Zonda Aether, which was hammered by RM Sotheby's for a staggering $6.8-million.
This car, ladies and gentlemen, means the 2017 Pagani Zonda Aether is the most expensive Zonda ever sold.
The Pagani Zonda Aether is an ode to the glorious days of motoring
I'm not saying the Pagani Zonda Aether is an old car. Besides, it was conceived only two years ago as part of the Zonda 760 One-Off Series of supercars. And while the Zonda Aether belongs in an elite group of ultra-special one-off versions like the 760 Venti Roadster and 760 Danubio, it's pretty much a modern supercar with an analog twist.
What I'm talking about is a glorious six-speed manual gearbox, which is practically unheard of in a modern sports car, supercar, or hypercar. Yes, there are exceptions like the C7 Corvette ZR1 and Porsche 911 GT3, but the Pagani Zonda is a different breed of animal.
It has a 7.3-liter V12 from Mercedes-AMG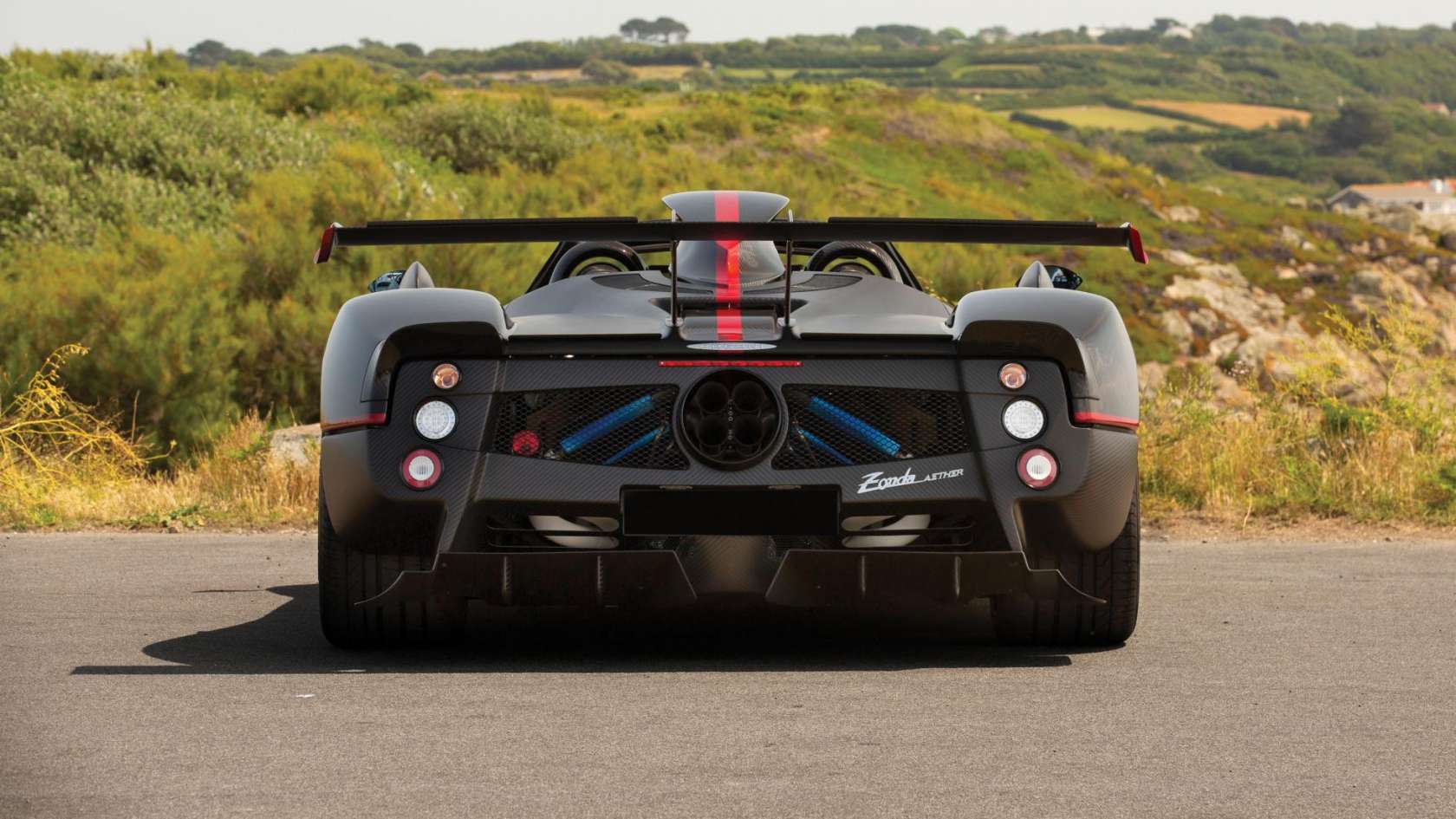 A huge part of the Pagani Zonda Aether's raw emotion is courtesy of a monstrous 7.3-liter V12 mill from Mercedes-AMG. Connected to the aforementioned six-speed manual box turning the rear wheels, you won't hear yourself scream as the motor serves up 749-horsepower and 575 pound-feet of torque, all of which are controlled at your behest.
I personally have no idea how fast it hits 60 mph from a dead stop, but the luscious analog speedometer is good for up to 250 mph (400 kph). The Zonda Ather is a roadster which makes it doubly fun, especially if you consider both the engine and ceramic-coated exhaust tips are screaming loudly behind your head.
It looks magnificent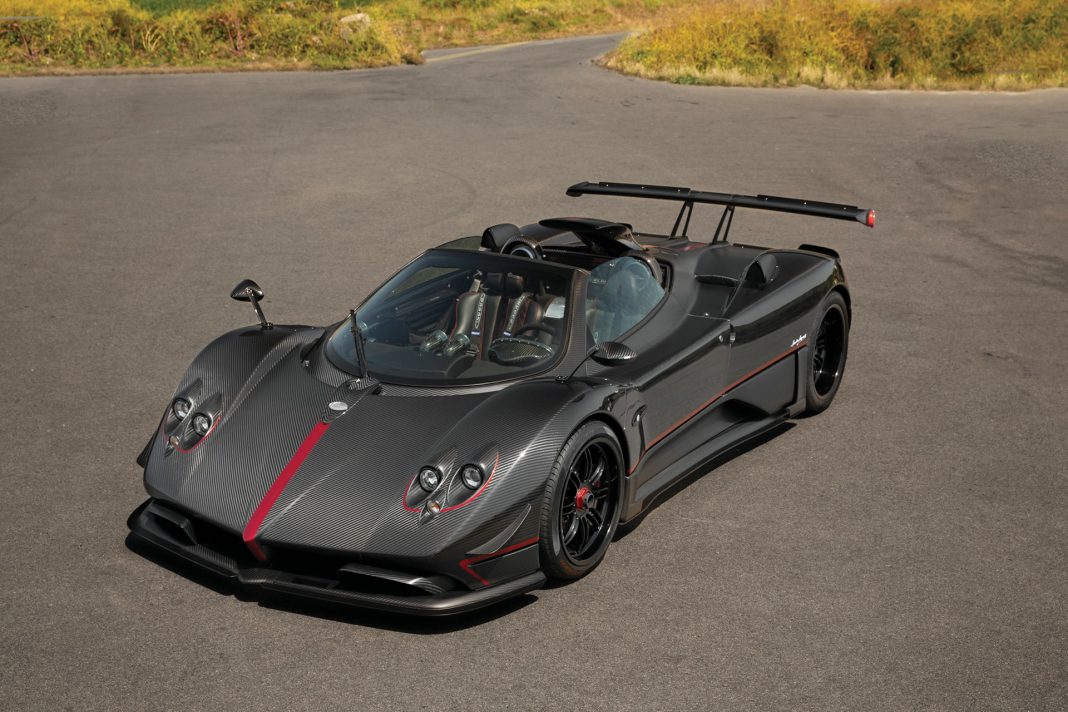 It really does. Choosing a Pagani not only means you have money, but it also shows you have discerning taste. The Aether roadster has an exposed carbon-fiber body with red trim and contrasting matte and glossy accents.
The Zonda Aether is also equipped with a racy rear wing and a roof scoop, which is odd given the Aether doesn't have a proper roof. It also comes with sports seats derive from the Zonda HP Barchetta and Huayra BC, leather pull straps in place of a conventional door handle, a larger starter button, and an LED rev counter.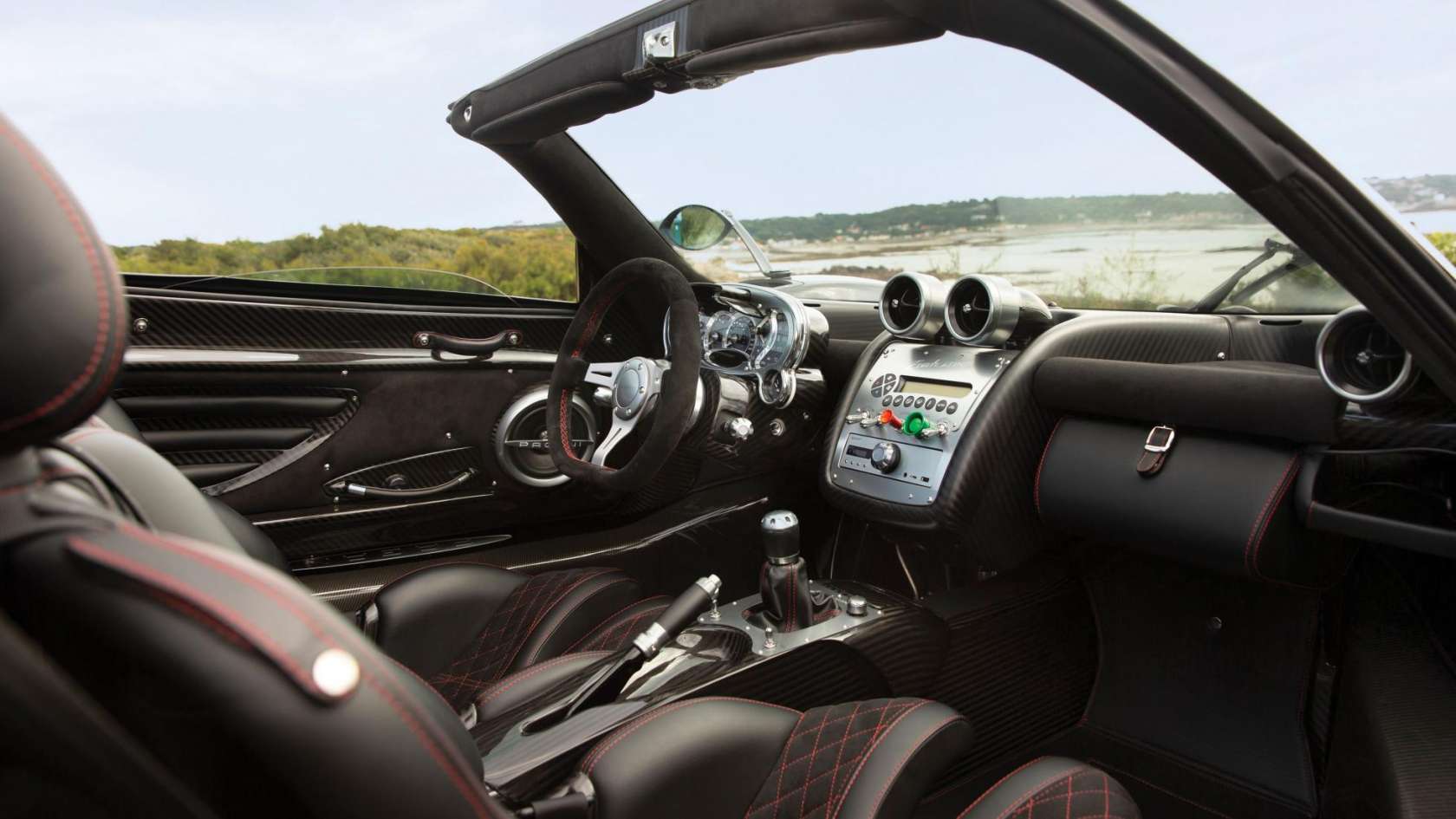 As always, the Zonda Aether's jaw-dropping interior is festooned in premium handcrafted leather with diamond stitching, genuine alloy switches, and a steering wheel wrapped in fine Alcantara.
The $6.8-million price tag is an indication of the Zonda's exclusivity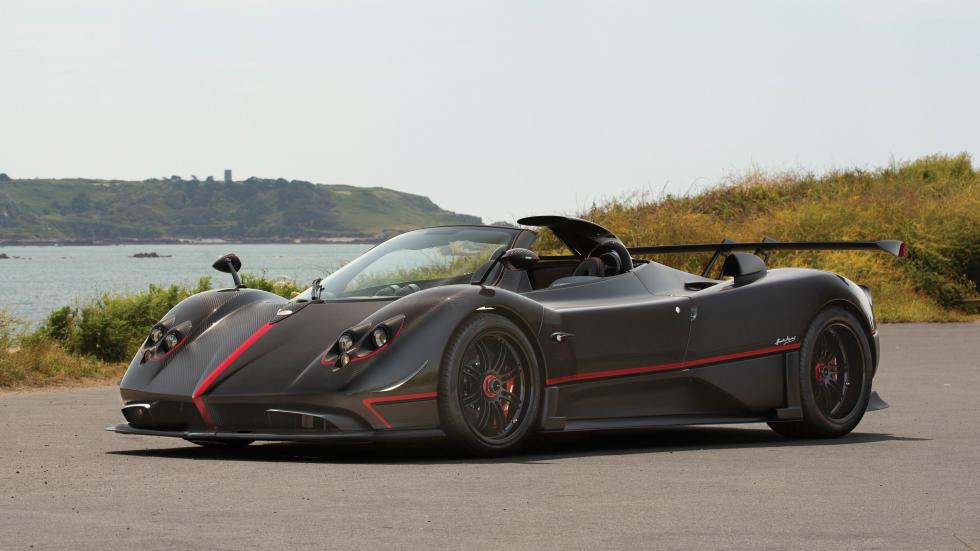 Mind you, other supercars at the very same auction failed to achieve the Zonda Aether's dizzying heights. Next to the Aether is Michael Schumacher's Ferrari F2002 car which sold for $6.6-million.
Yes, I'm talking about an actual Ferrari Formula 1 racing car driven by the man himself – a car that won the San Marino, Austrian, and French Grand Prix back in 2002. However, the car is now equipped with a new and lighter chassis, a titanium gearbox, and a glorious F1-spec 3.0-liter V10 engine.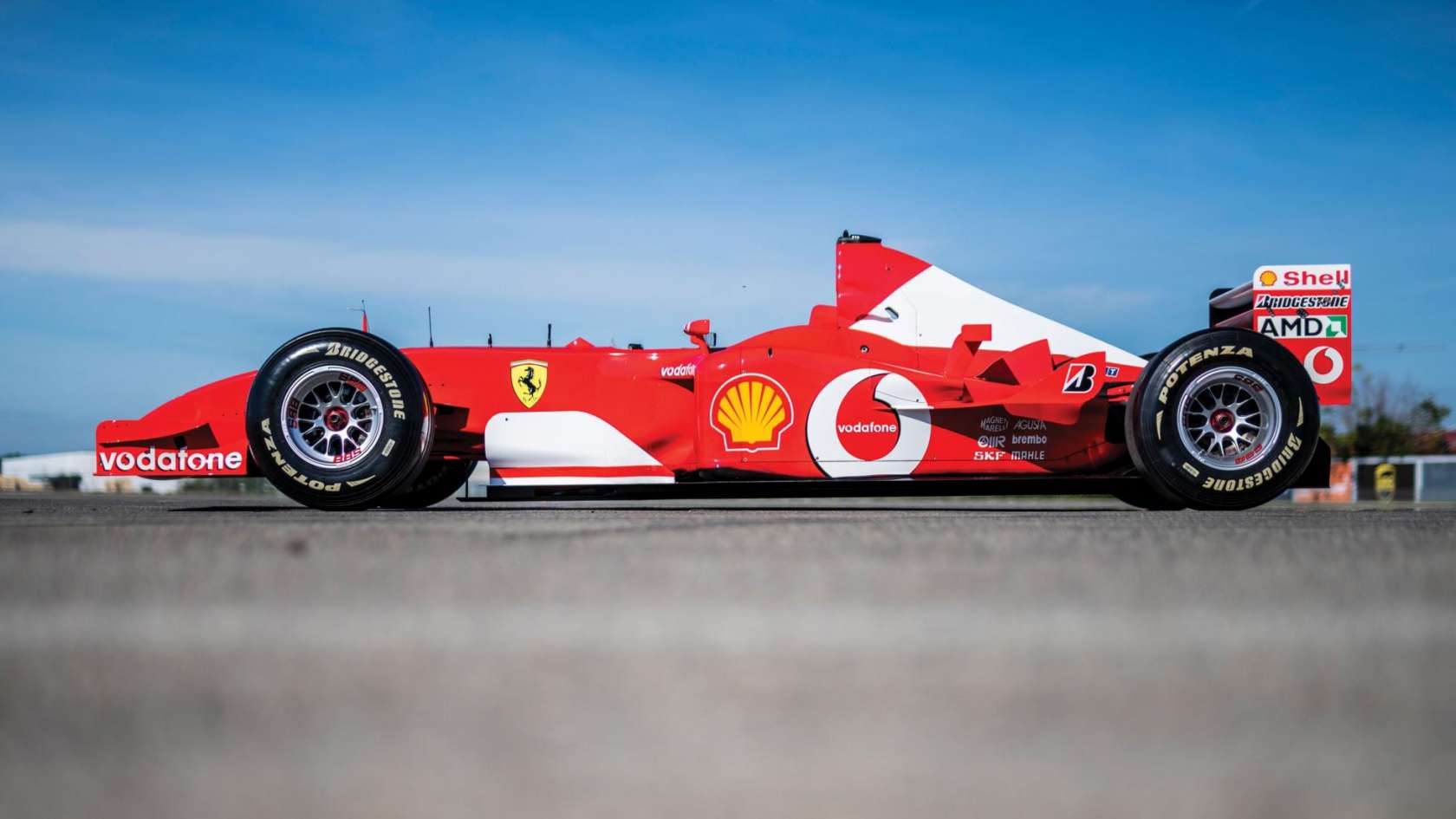 In contrast, a McLaren Senna GTR with a twin-turbocharged 4.0-liter V8 producing 814-horsepower fell short of its $1.4-million sticker price. But still, the car sold for $1.15-million. Also, a Koenigsegg Agera R sold with no reserve for $1.2-million as it fell short of its $2-million initial price estimate.
There's a lesson to be learned from all of this. If you're looking to plunk down millions on a hyper-exclusive supercar – and you're expecting big returns from your multimillion purchase – make it a Pagani.