Notice the title? It's not an erratum. The 2019 Dodge Durango is essentially a practical muscle car with seven seats. There's no other way of looking at it. The Durango SRT is for people who need a spacious and roomy seven-seat SUV with a monstrous 6.4-liter V8 motor. It's a hardcore, tire-burning beast in a tuxedo suit.
The Dodge Durango SRT is never short on power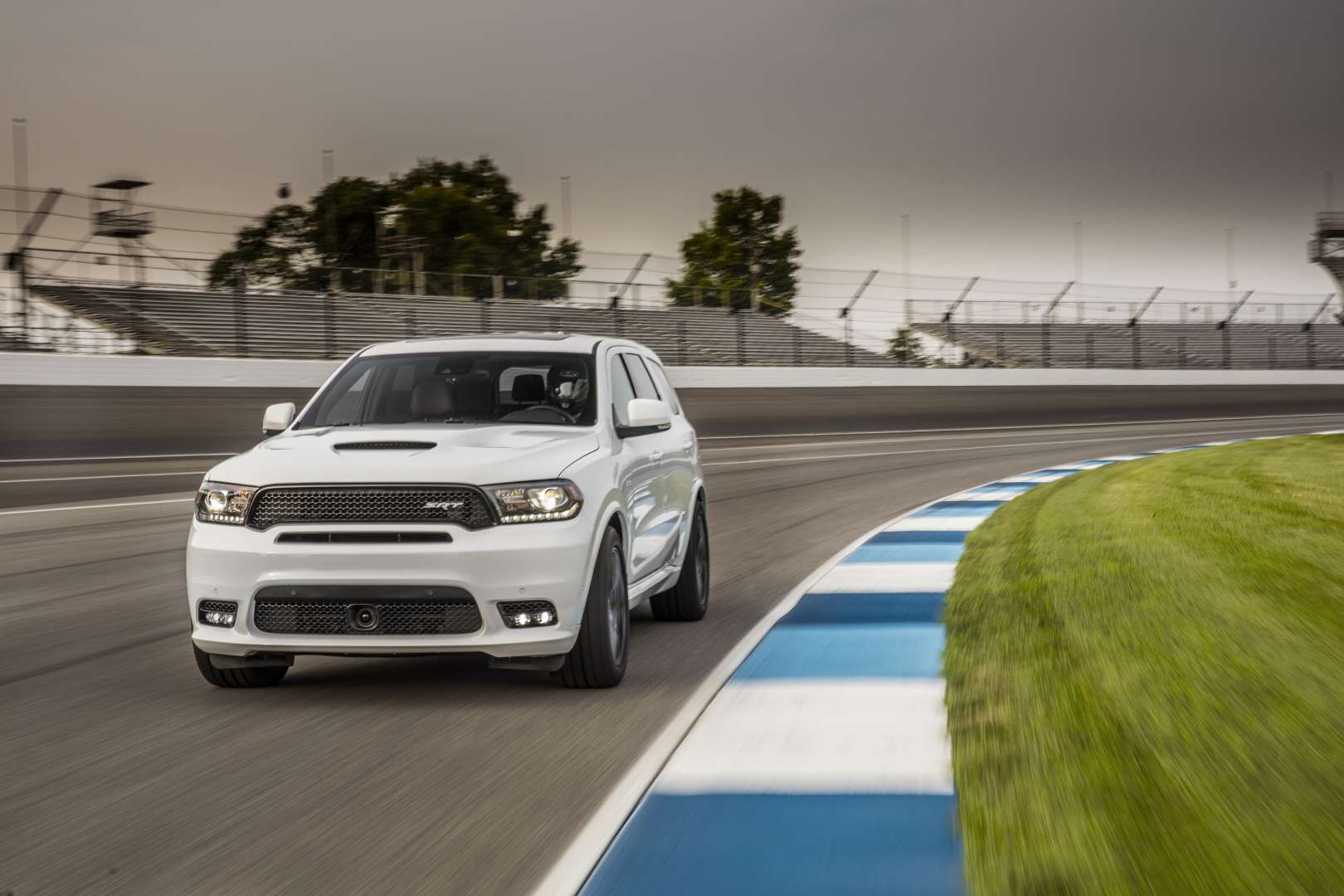 Muscle cars are defined by the engine under the hood – the bigger, the better. In terms of engine size, the 2019 Dodge Durango SRT has the largest of all. It packs a naturally aspirated 6.4-liter V8 motor under the hood. The stout engine produces 475 horsepower and 470 pound-feet of torque.
All that power is channeled to all four wheels via an eight-speed automatic transmission. Interestingly, the Durango SRT is only available with all-wheel-drive, and that's a good thing if you want any chance of taming this wild beast of an SUV.
Power equals speed and lots of it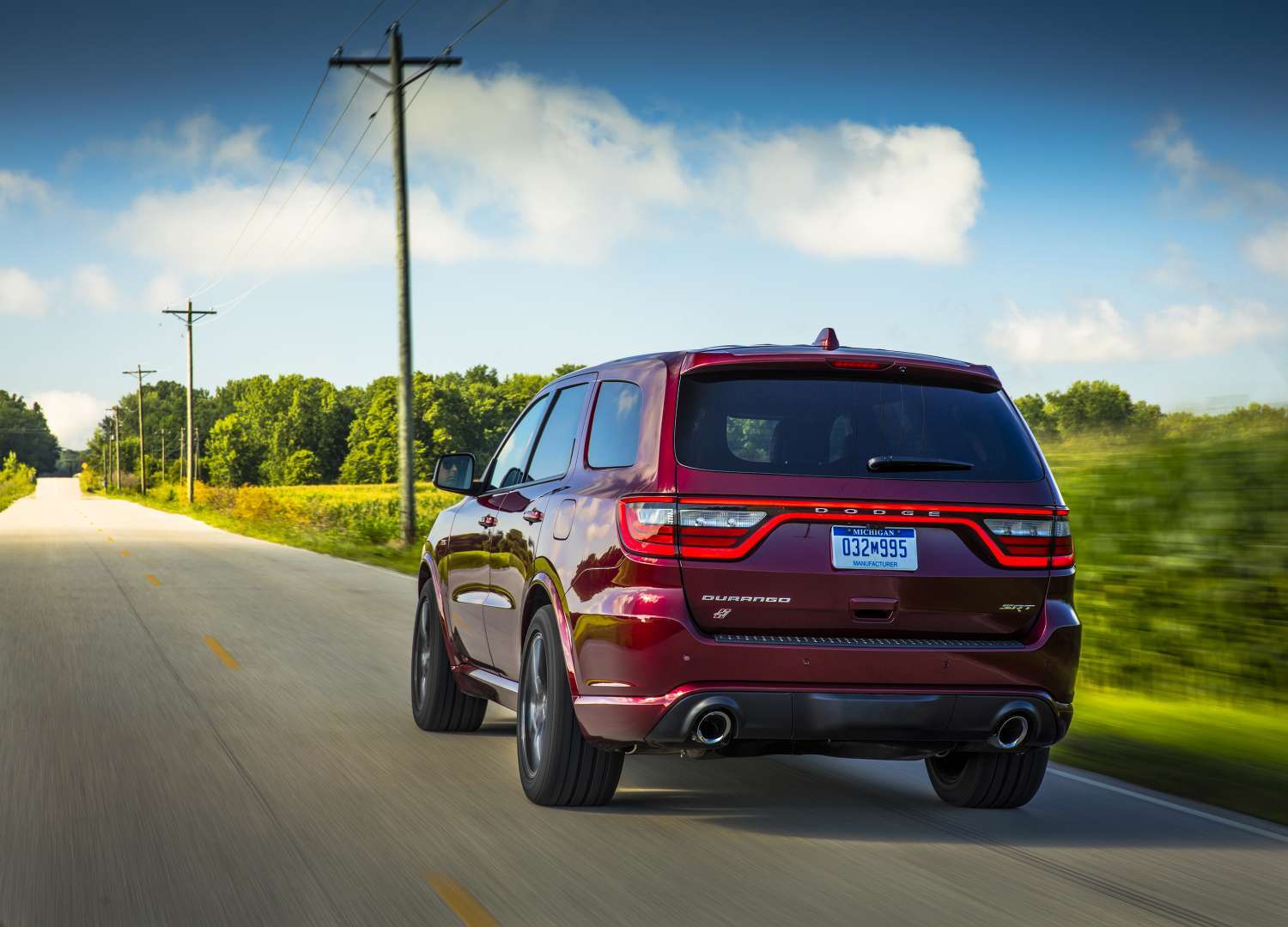 Remember when we said the Dodge Durango SRT is essentially a muscle car? With all that power and torque you can bet it goes like stink, and it does! The Durango SRT is considered by many as America's fastest and most capable three-row SUV, and it's hard to challenge that claim. Especially when referring to a family SUV that rockets from 0 to 60 mph in 4.7-seconds and a top speed of 180 mph (290 kph).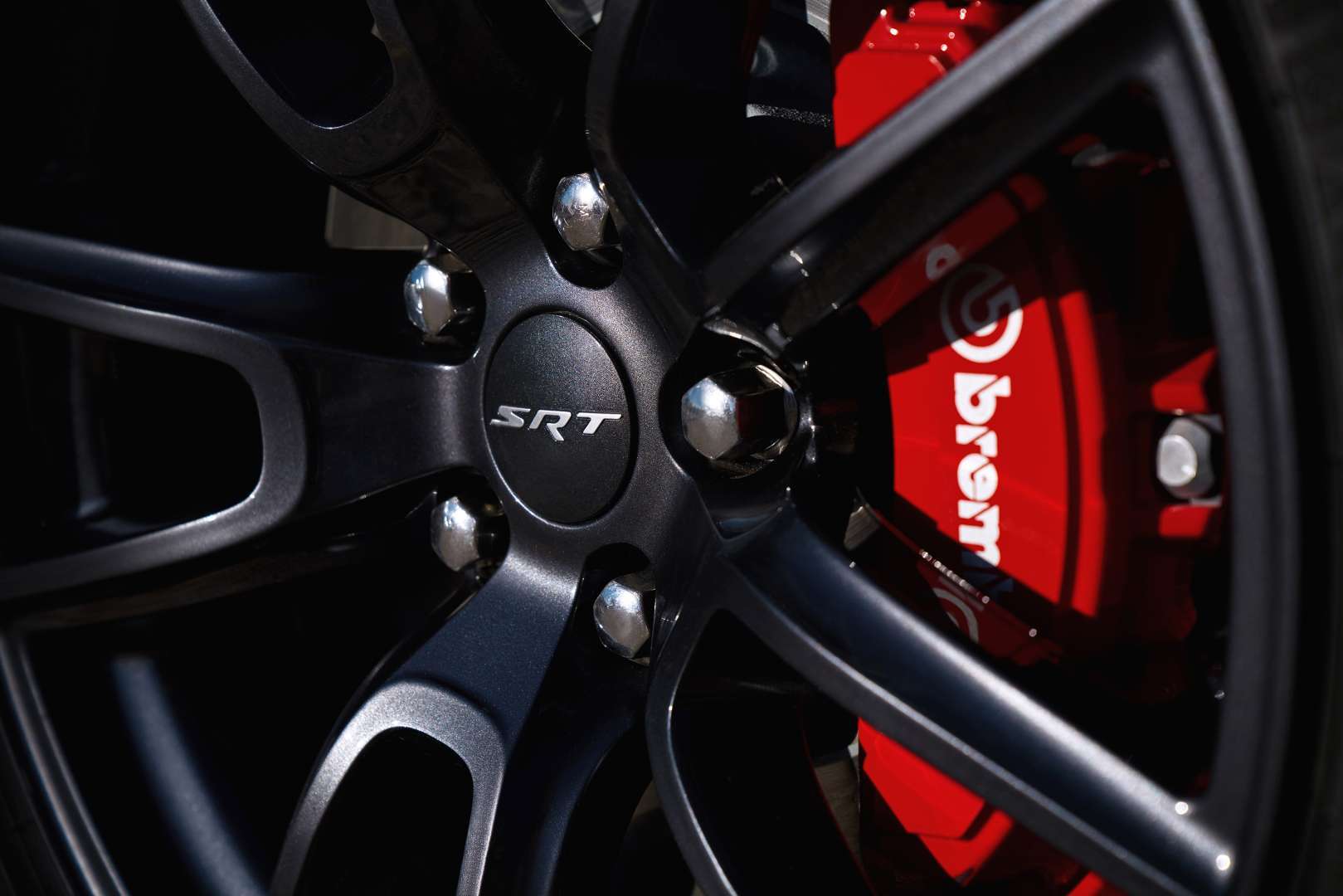 Want more? The Durango SRT completes a quarter-mile run in 12.9-seconds. But to harness the power and speed, Dodge gave the Durango SRT an electronically controlled limited-slip differential, adaptive high-performance suspension, and upgraded Brembo brakes.
It makes all the right noises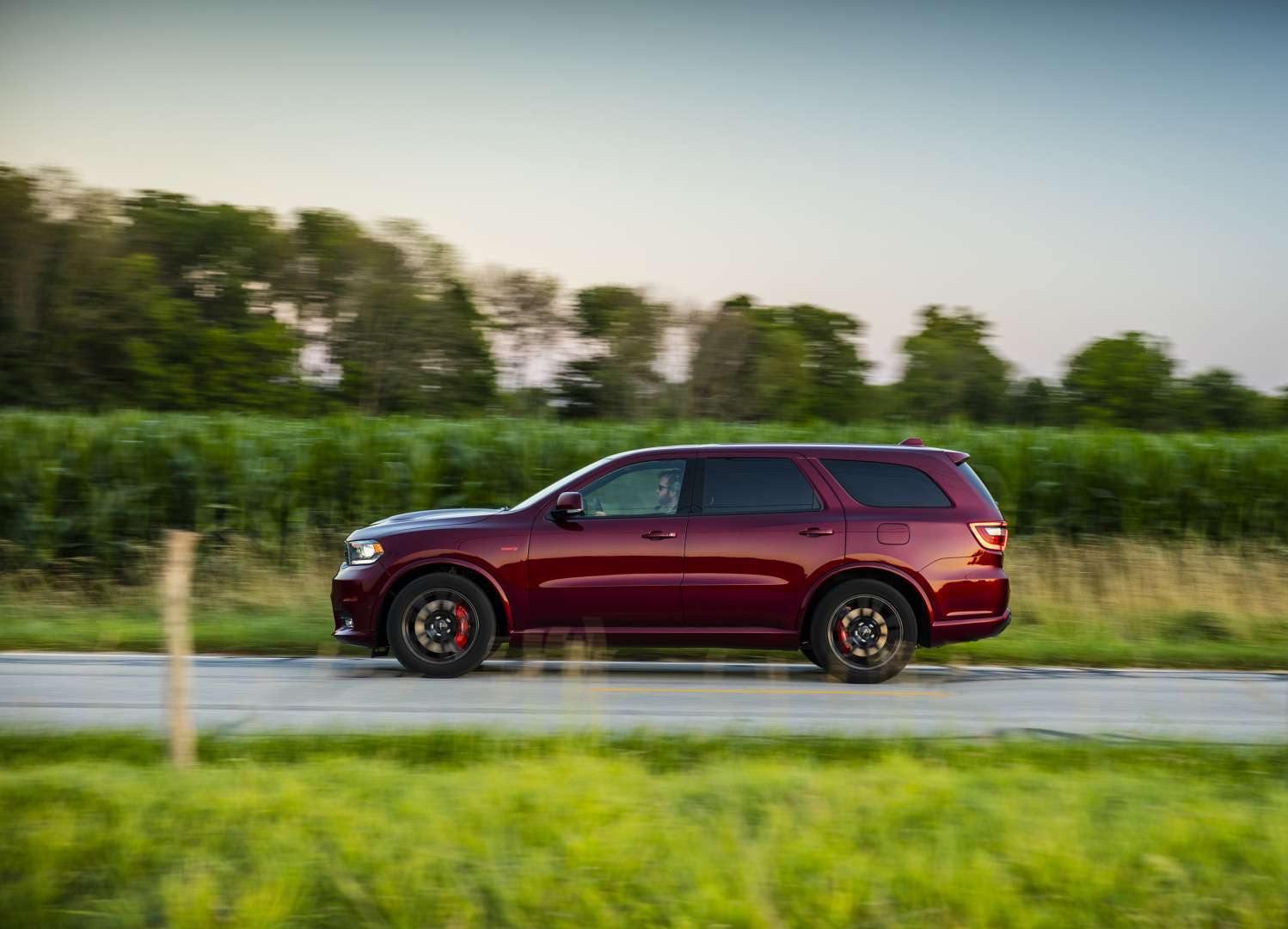 The intoxicating exhaust howl makes sure you never get past 18 mpg in real-world driving. But then again, the Durango SRT is not about getting the most miles per gallon. Once you get to hear how this thing growls, you'll be desperately searching for moments to open the taps.
At medium revs, the engine growls with authority, but it's near the redline where things get spine-tingling. You'll have to hear it for yourself to truly find out how this SUV sounds like.
The Durango SRT is practical to a fault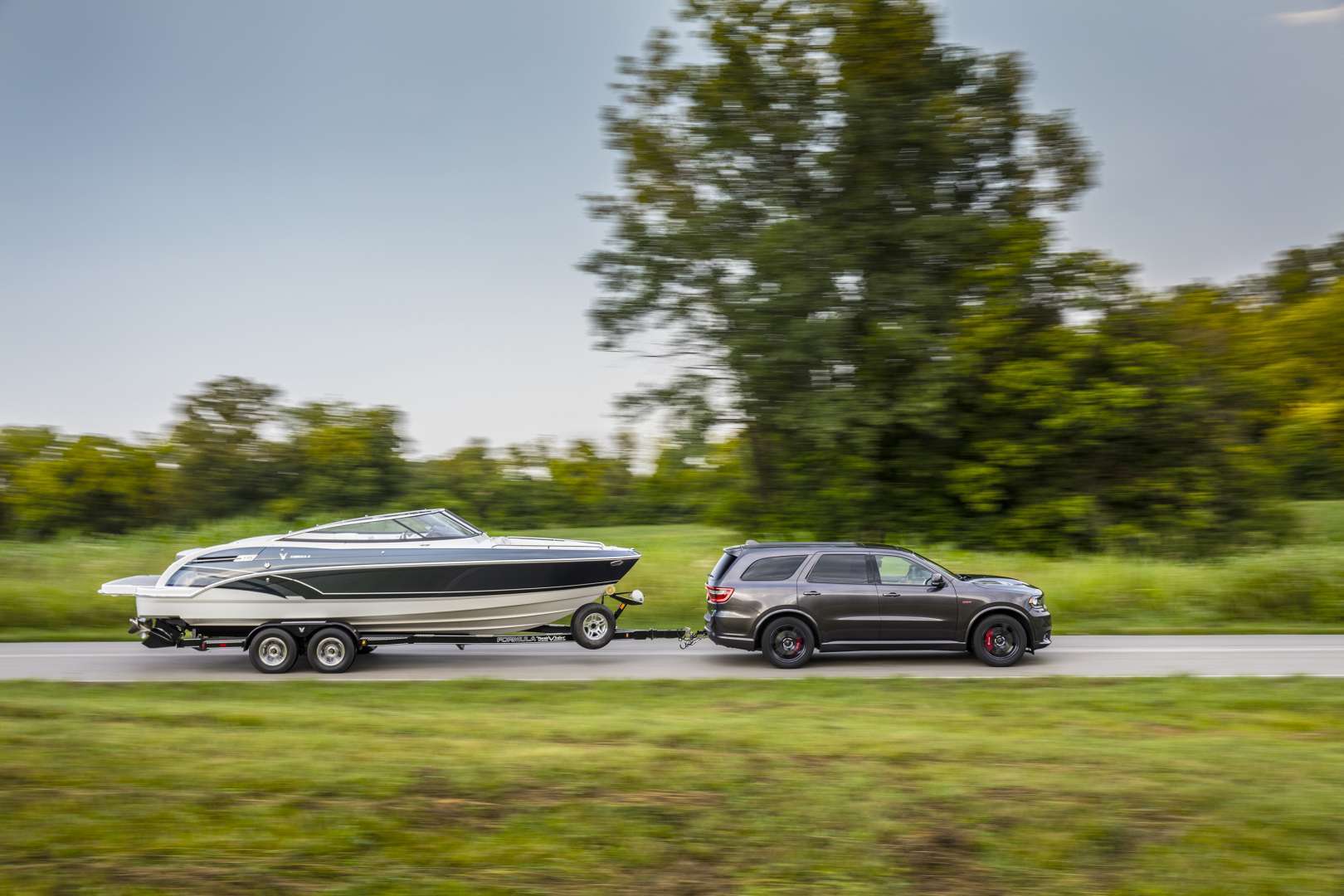 With a meaty powerband and standard all-wheel drive, the Durango SRT has an impressive towing capacity of 8,700 pounds. It also means the ability to forge over unpaved roads even though the Durango SRT feels most at home in the dragstrip or over smooth asphalt.
And since it has three rows of seats, it seats up to seven in relative comfort, although the SRT receives captain's chairs in the second row for a total capacity of six. Ideally, the third row is only good for kids or vertically challenged adults, although you can delete the third row by choosing the Lightweight Performance package.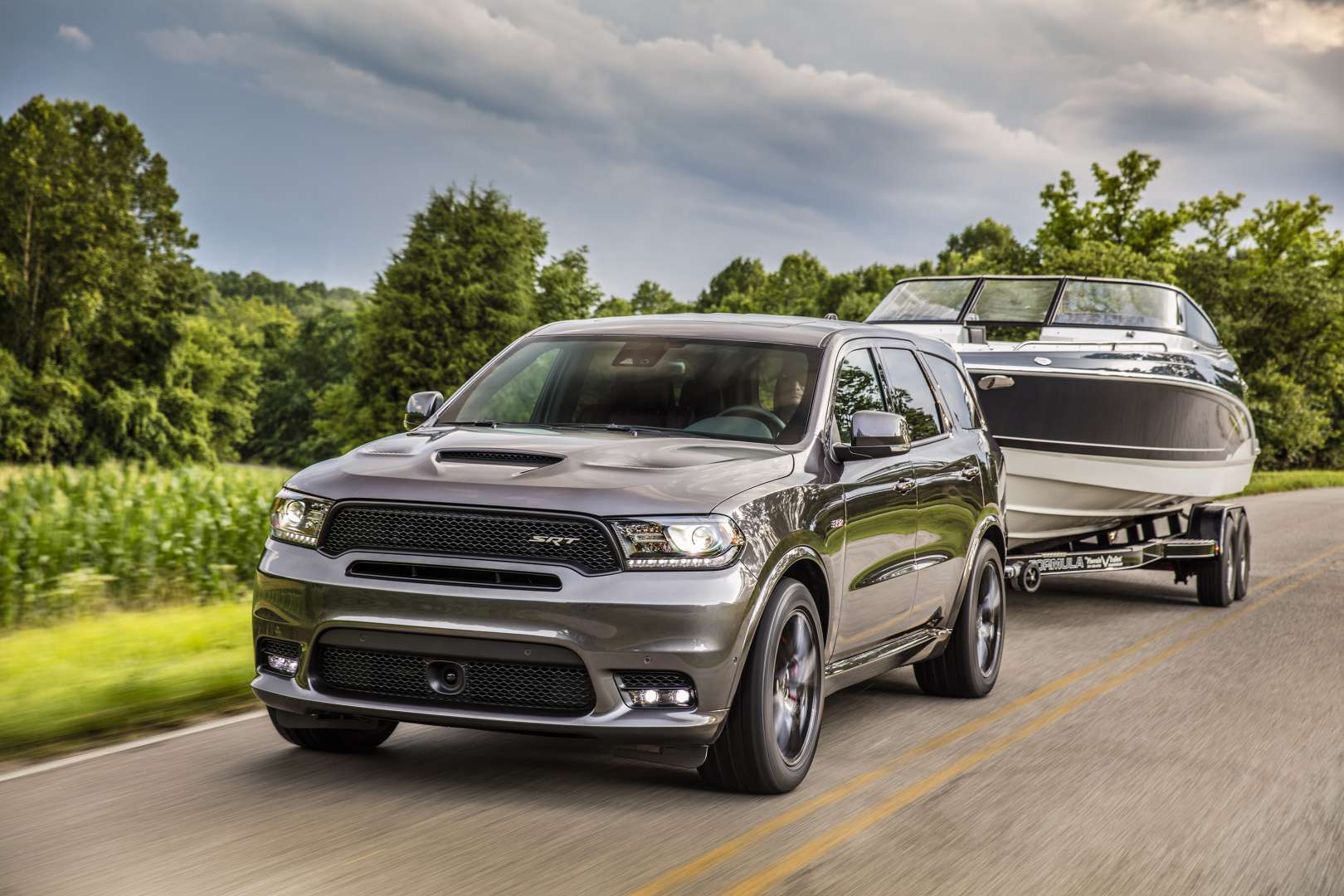 With the third-row seats in the fully upright position, you have 17.2 cubic feet of cargo space. Fold them down and you have 43.3 cubic feet of additional room behind the second row. The SRT model is as practical and family-friendly as the base V6 Durango.
It has a bevy of standard kit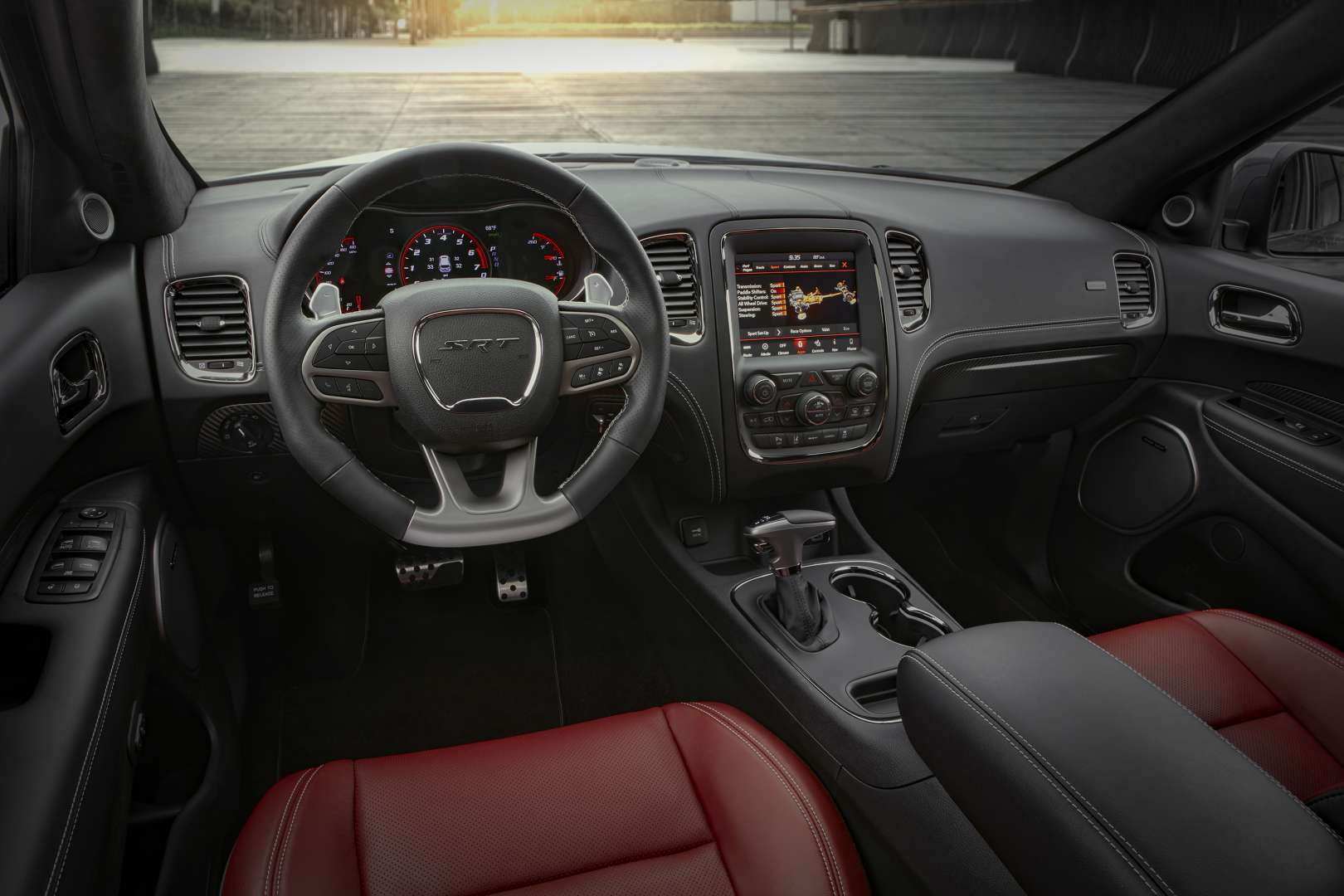 The best thing about the Dodge Durango SRT is the Dr. Jekyll and Mr. Hyde personality. If you want to relax, the leather-wrapped heated and cooled sports seats will soothe the soul like your favorite sofa. You can listen to music or podcasts using Apple CarPlay or Android Auto or check out real-time weather and traffic updates via SiriusXM Travel Link.
But if the need for speed is too hard to resist, you can view the performance pages menu on the standard 8.4-inch touchscreen. In this configuration, you can view the horsepower output, acceleration times, and cornering G-forces as you laugh like a loon in your fast SUV.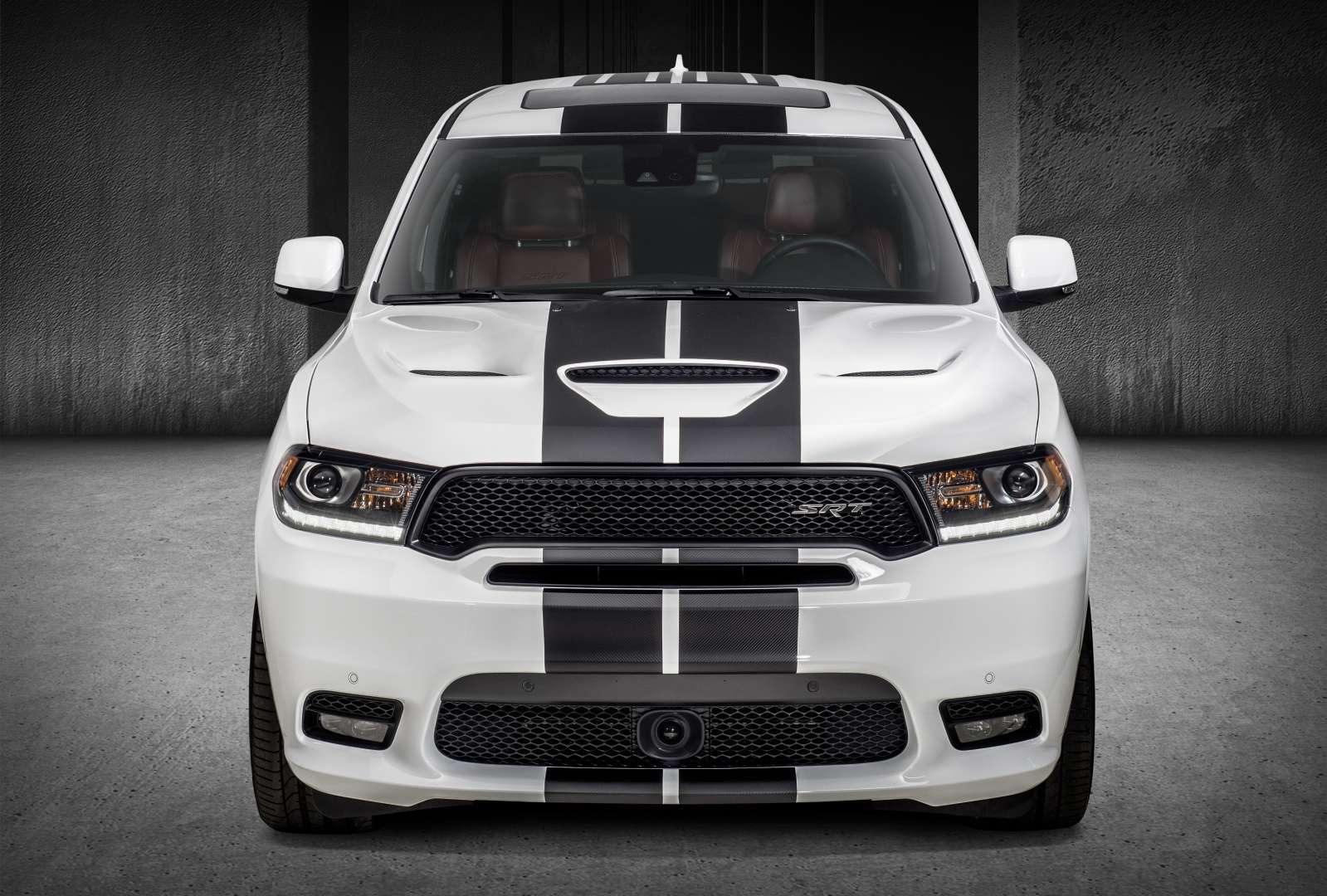 The 2019 Dodge Durango SRT is available now. Prices start at around $63,000.