Finally, the 2020 BMW 2-Series Gran Coupe has arrived. It's the German carmaker's entry-level model in North America that isn't based on the existing 2-Series coupe and convertible. BMW's been hard at work creating a new car to compete with the Mercedes-Benz A-Class and CLA. The result is a front-wheel-drive platform based on the X1 and X2 crossover along with four proper doors for better practicality.
Less than five months ago, our hardworking Editor in chief Vincent Nguyen was able to spend some driving time in the new 2-Series Gran Coupe, both in 2281 and M235i flavors. Even though the vehicle was draped in snazzy camouflage, the chief had high praises for the exhilarating driving feel of BMW's newest creation.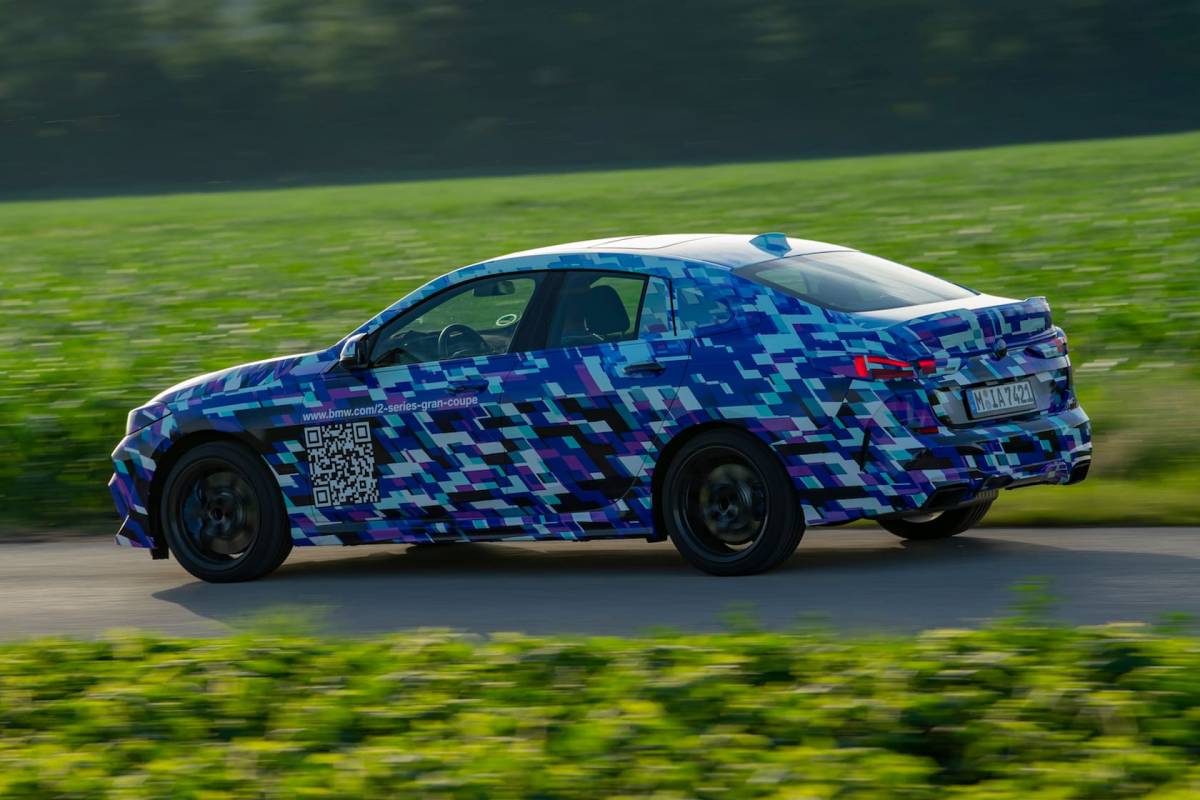 "In both cars, the engine and exhaust sound are what I was expecting from a small and sporty BMW," said Nguyen. "But the way the engine sounds as it sings to the upper reaches of the rev range is something that defines the M235i, most particularly in Sport mode."
Thankfully, America is getting an AWD version of the new 2-Series Gran Coupe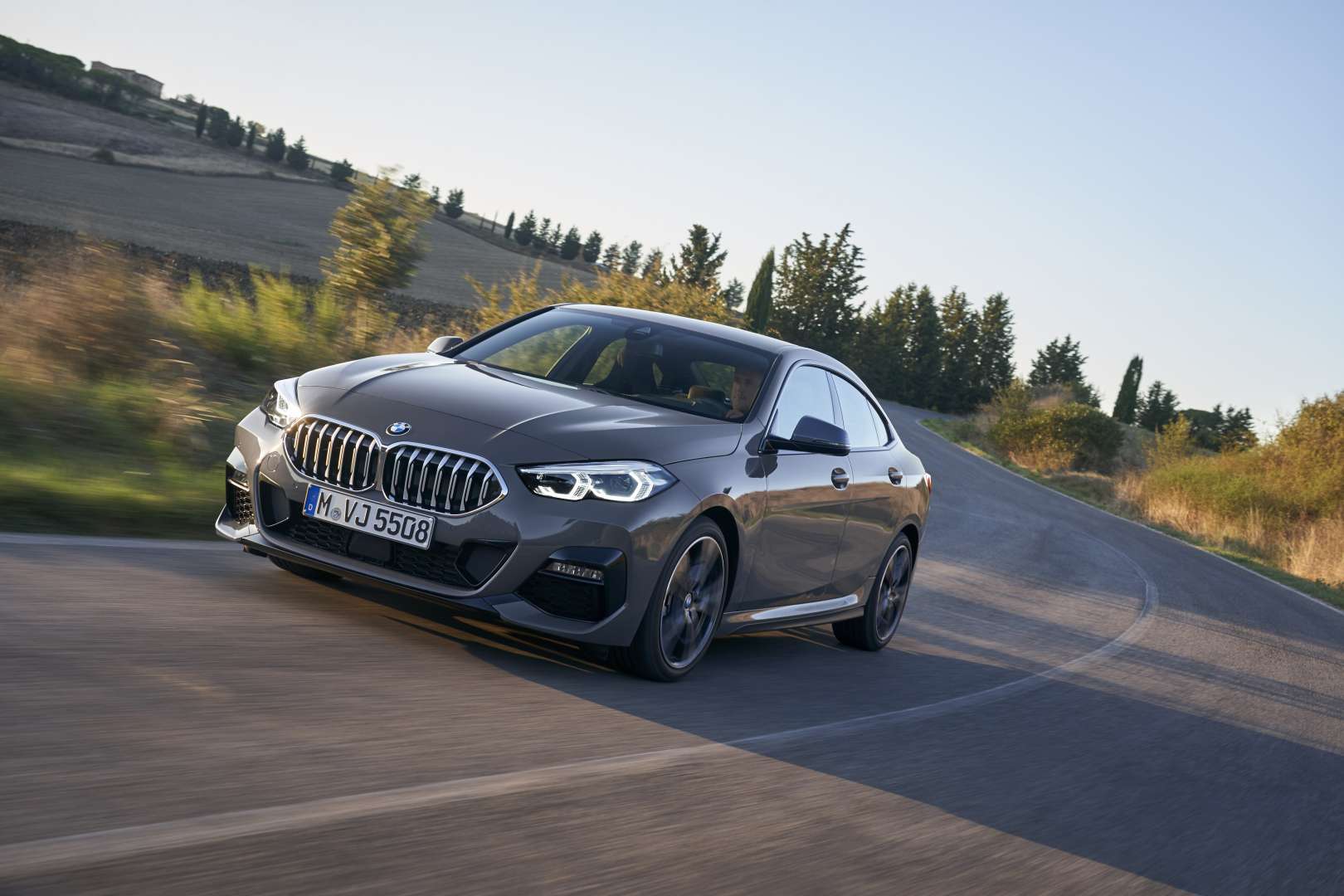 In our previous article on the BMW 2-Series Gran Coupe, we mentioned the top five things we know about BMW's latest model, and most of it held to be true. The new car is based on the Euro-spec 1-Series hatchback – which is not sold in the US – with a front-wheel-drive platform.
But thankfully, both the base 228i and more powerful M235i are equipped with BMW's brilliant xDrive all-wheel-drive system. It works in tandem with the BMW's trick near-actuator wheel slip limitation system found in the BMW i3 to offer better traction and cornering.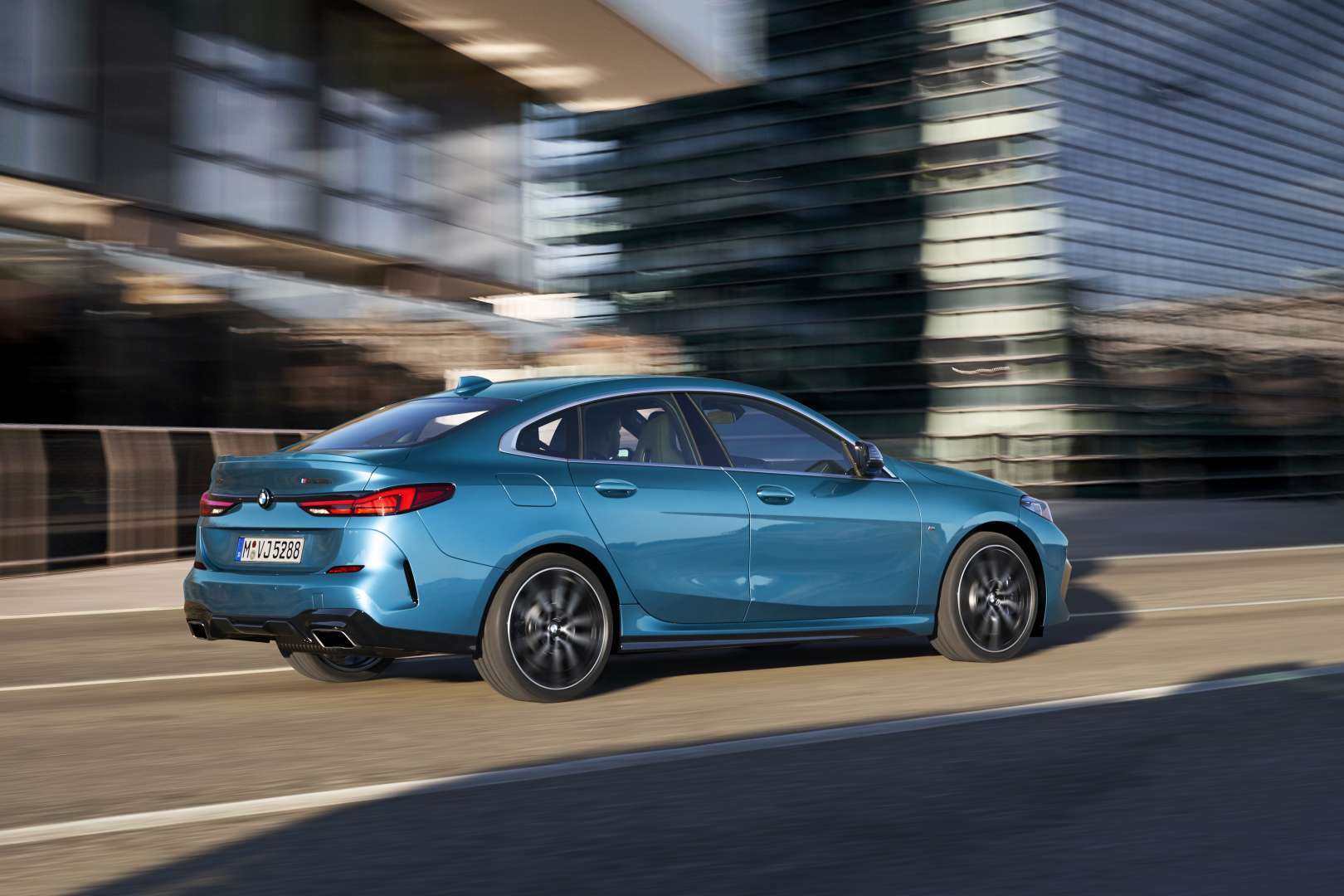 In fact, this new traction control system is one of the best traits in the 2-Series Gran Coupe. "The revised dynamic traction control system is now ten times quicker, BMW claims, with reduced latency courtesy of a new electronic design," added Nguyen. "You can have it switched on at all times when driving over tricky or slippery conditions, then – when you want a bit more tail-happy action in your M235i – simply press a button, and the system allows more slip."
Basically, what you have here is a small four-door BMW that you can play with after dropping the kids at school. However, the XDrive AWD system in the 2-Series GC can only transfer up to 50-percent of torque to the front or rear axle.
And play you will since the new 2-Series Gran Coupe is powered by turbocharged engines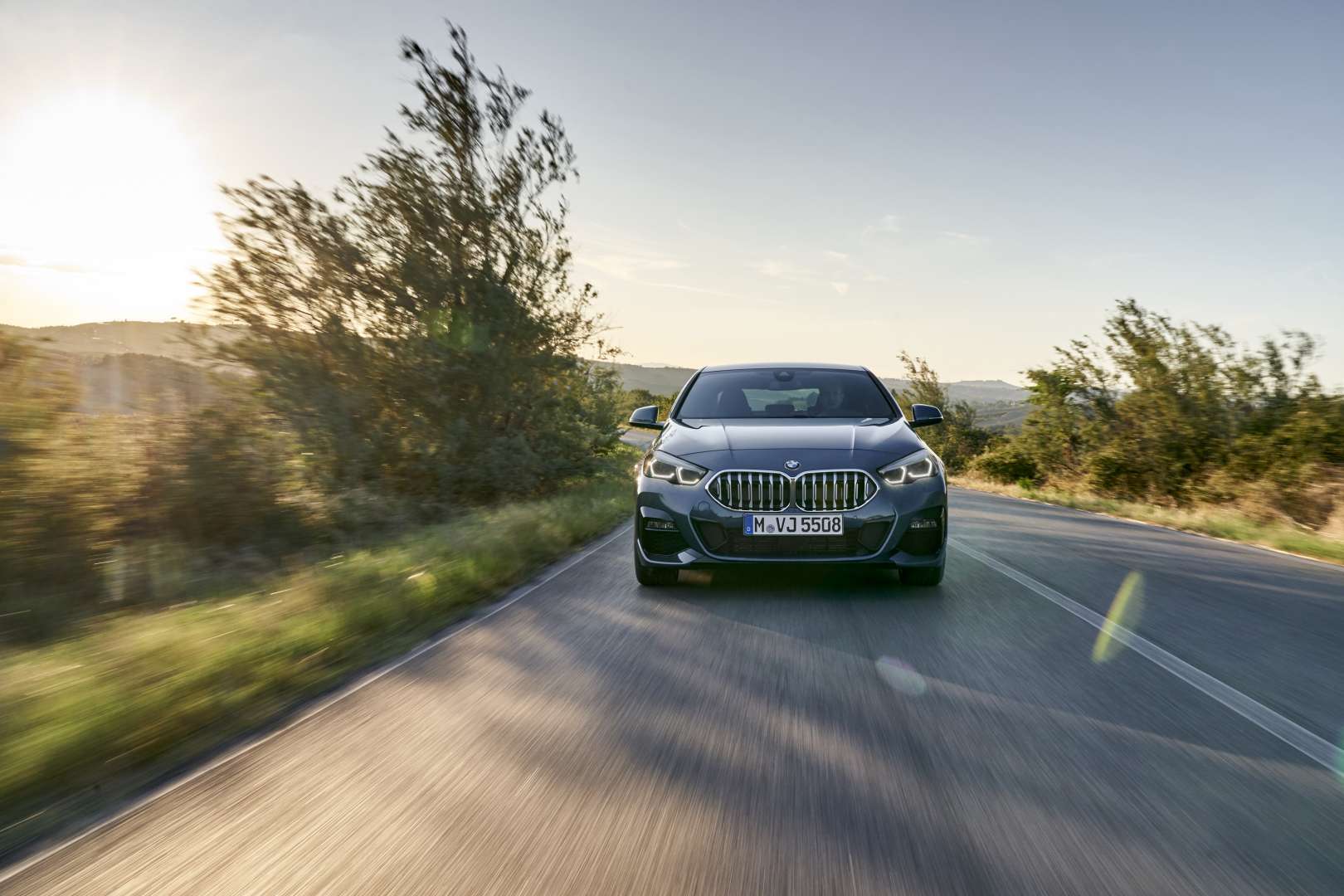 As you probably know by now, the 2-Series Gran Coupe is offered in two flavors: 228i and M235i. The former gets a 2.0-liter turbocharged four-cylinder producing 228-horsepower and 258 pound-feet of torque, the latter of which arrives from 1,450 all the way to 4,500 rpm. The 228i xDrive Gran Coupe rushes from 0 to 60 mph in six seconds and has a top speed of 130 mph. Fitting performance tires increases the top speed to 151 mph.
Meanwhile, the more powerful M235i xDrive Gran Coupe comes with a tuned version of the 2.0-liter turbocharged four-banger. Fitted with a larger turbocharger, modified fuel injectors, and a built-in exhaust manifold, the M235i produces 301-horsepower and 332 pound-feet of torque, accelerating from 0 to 60 mph in 4.7-seconds with a top speed of 4.7-seconds.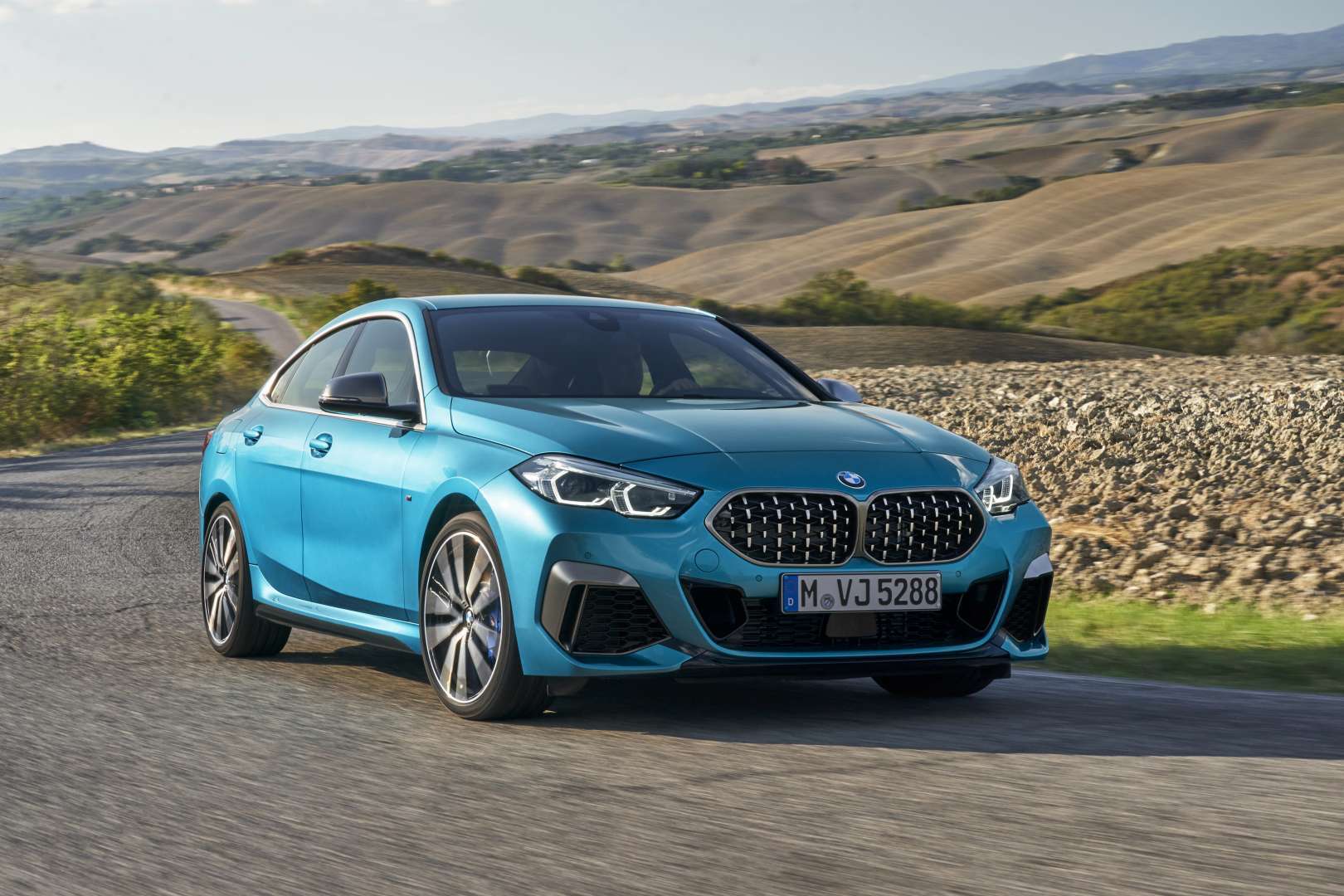 Both engines are mated to an eight-speed Sport-tuned automatic sending power to all four wheels. Additionally, the xDrive system in the M235i also comes with a mechanical Torsen limited-slip differential, which is integrated into the 8-speed gearbox.
It has a bevy of standard luxury and safety kit
Even the base 228i xDrive Gran Coupe comes with BMW Live Cockpit with standard navigation and the latest version of iDrive6, Apple CarPlay (no Android Auto), a 10.25-inch center-mounted display, interior ambient lighting, and power front seats. The vehicle also receives a slew of driver-assist features including frontal collision warning with city collision mitigation, active blind-spot detection, lane departure warning, and active driving assist.
Additionally, the 228i receives 17-inch alloy wheels while the M235i has larger 18-inch bi-color rollers. If you want something bigger, 19-inch wheels with performance tires are optional. The M235i also comes standard with M sport brakes, sport suspension, and an exterior aerodynamic kit.
It looks like a proper BMW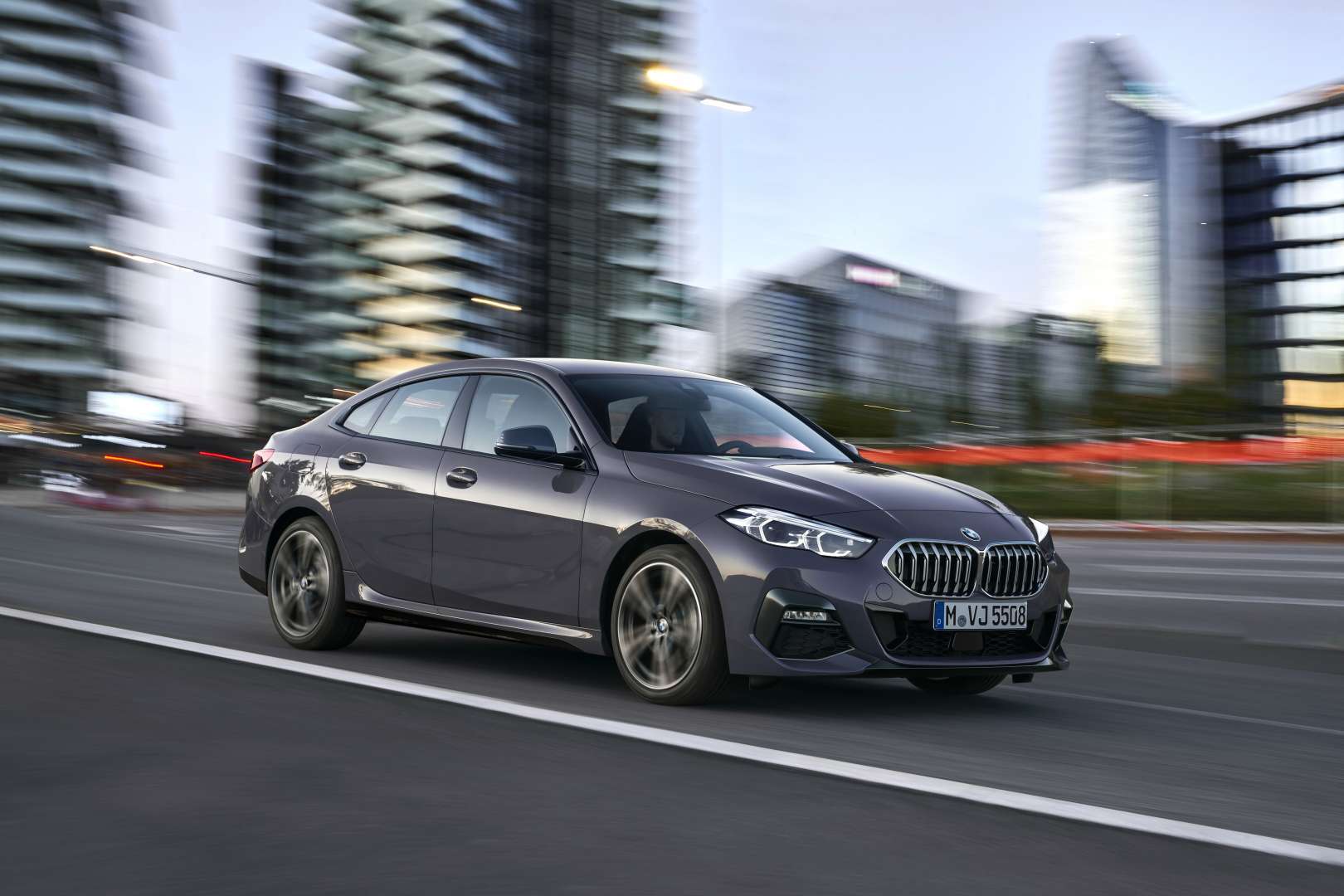 When the camouflage came off, we got mixed reactions on the styling of the new 2-Series Gran Coupe. The new car is supposed to be a low slung and sporty four-door coupe, but it's hard not to notice the rather tall-boy design. Despite this, the full-length LED angled headlights and large kidney grille are responsible for the unmistakable BMW DNA.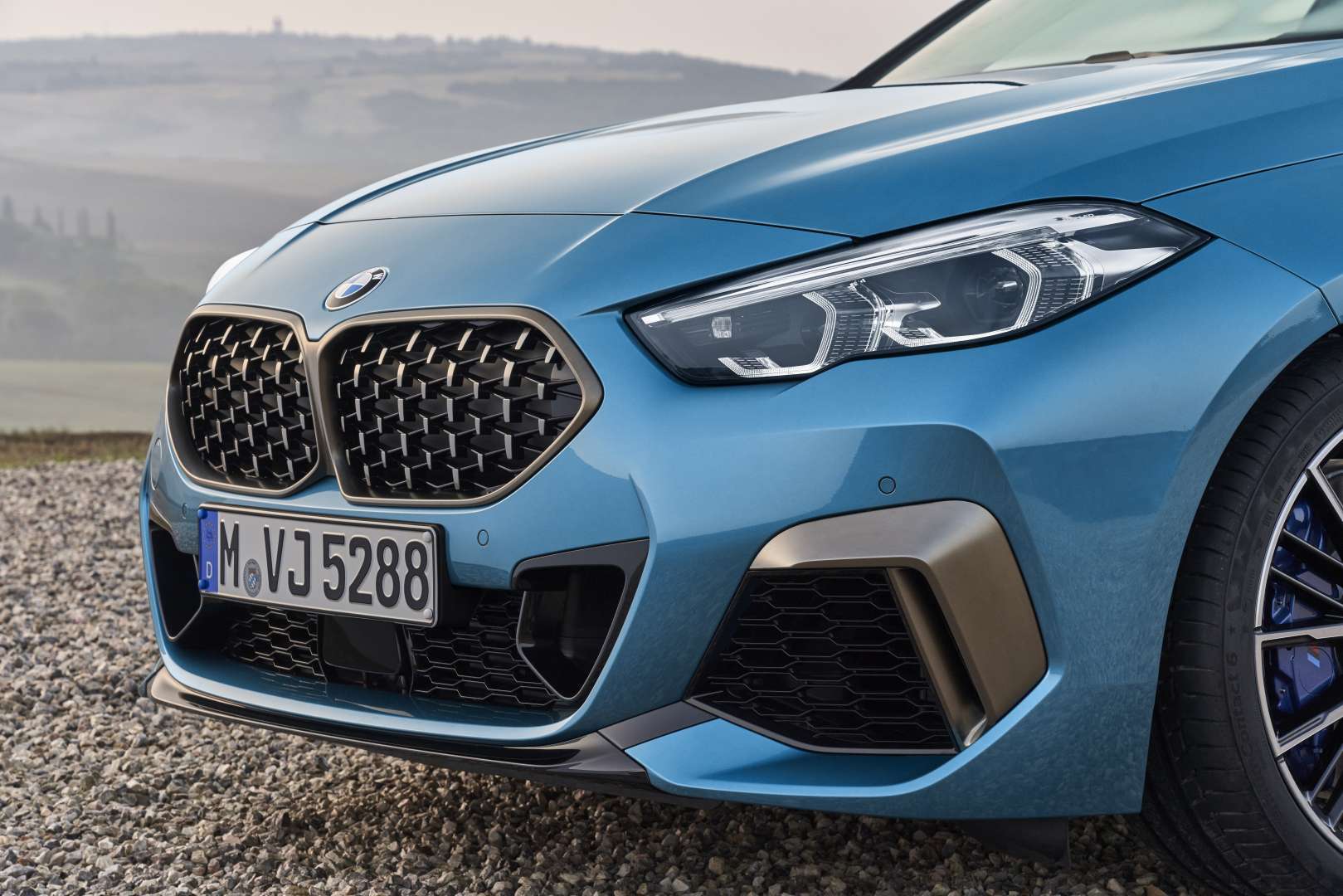 And besides, the 2-Series Gran Coupe is larger, longer, and wider than the 2-Series Coupe. This means you get more room for both front and rear passengers. As an added bonus, the vehicle offers 450-liters of cargo space in the trunk.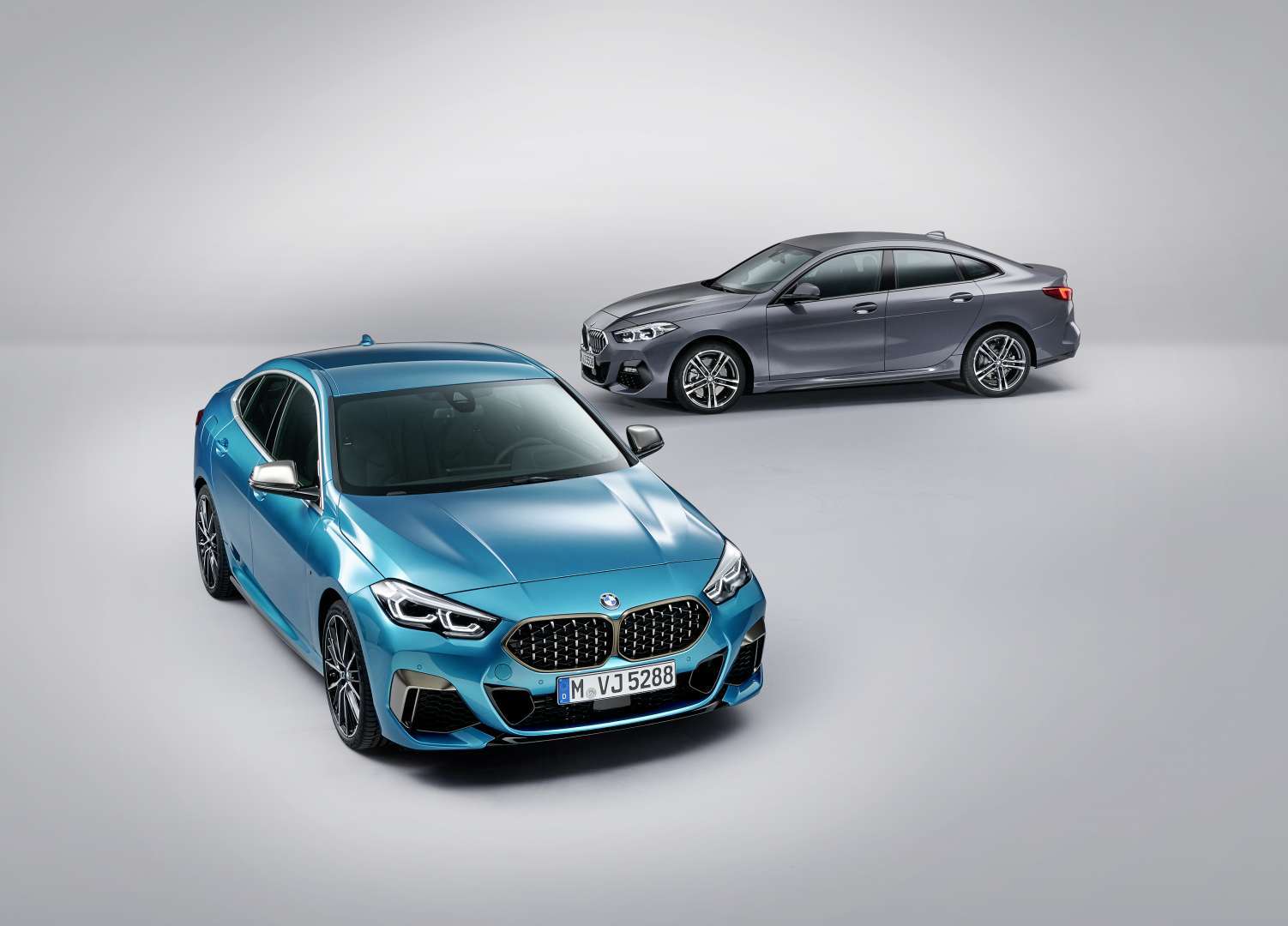 We have no word yet on pricing, but BMW said production for the 2-Series Gran Coupe begins on November 2019. BMW's latest entry-level model is set to debut at the Los Angeles International Auto Show, which runs from November 23 to December 2.
2020 BMW 2-Series Gran Coupe Image Gallery