We knew there's a new Jack Roush Edition Mustang coming. Besides, ROUSH Performance was teasing the automotive world with a new Roush-tuned Mustang less than a month ago. What we didn't expect was for the car to be more powerful than Shelby GT500, which our Editor in chief Vincent Nguyen drove recently.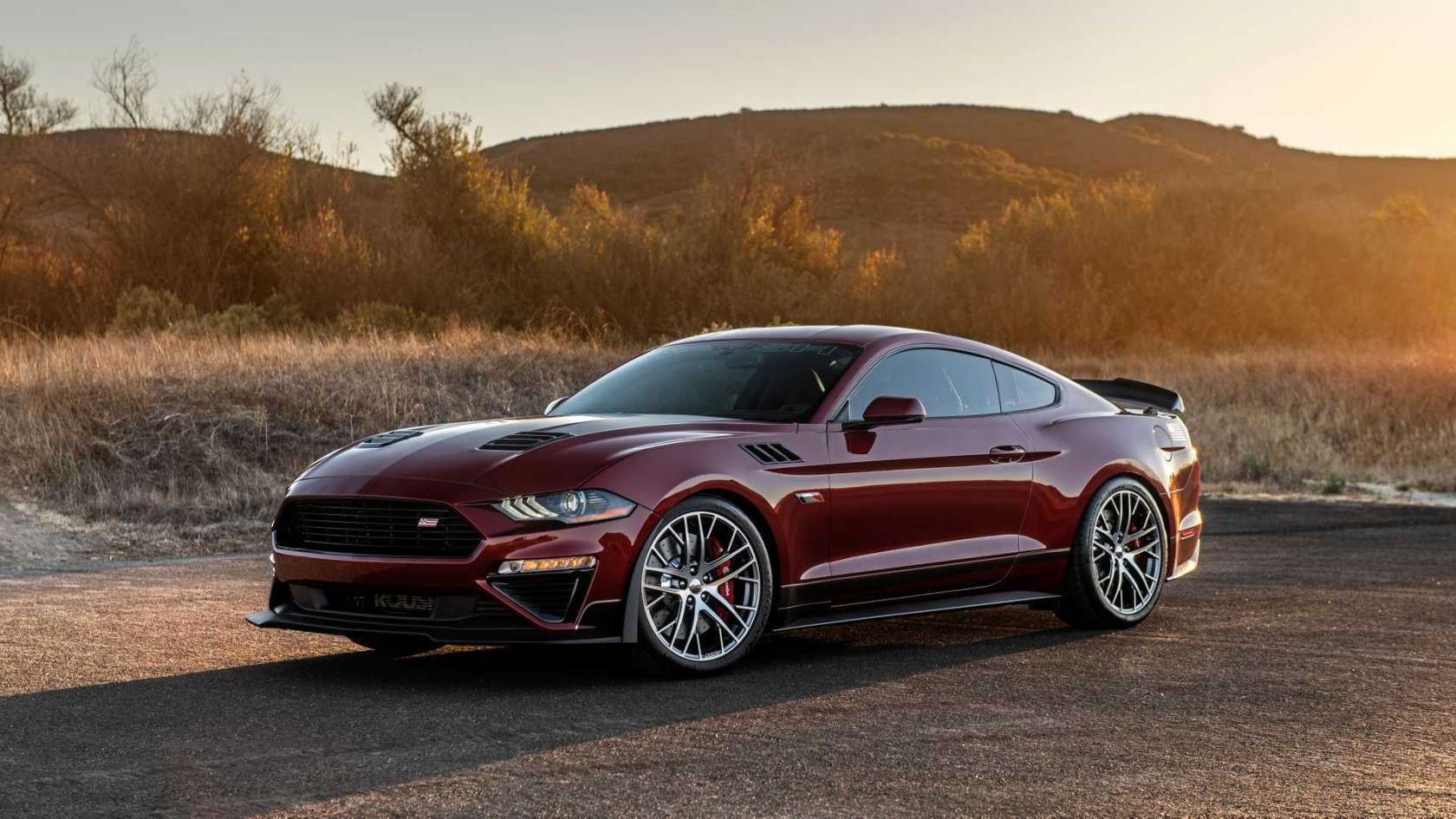 "Ford managed to make everything feel attainable for novice drivers while still presenting plenty of engaging challenges for more advanced drivers," said Nguyen regarding the exquisite Ford Mustang Shelby GT500. "Ford has shattered all expectations with the new Shelby."
But the 2020 Jack Roush Mustang is a different animal. And with more power than the beastly GT500, we're betting the house this car is not meant for novice drivers.
Yes, Jack Roush Edition Mustang has more horsepower than the Shelby GT500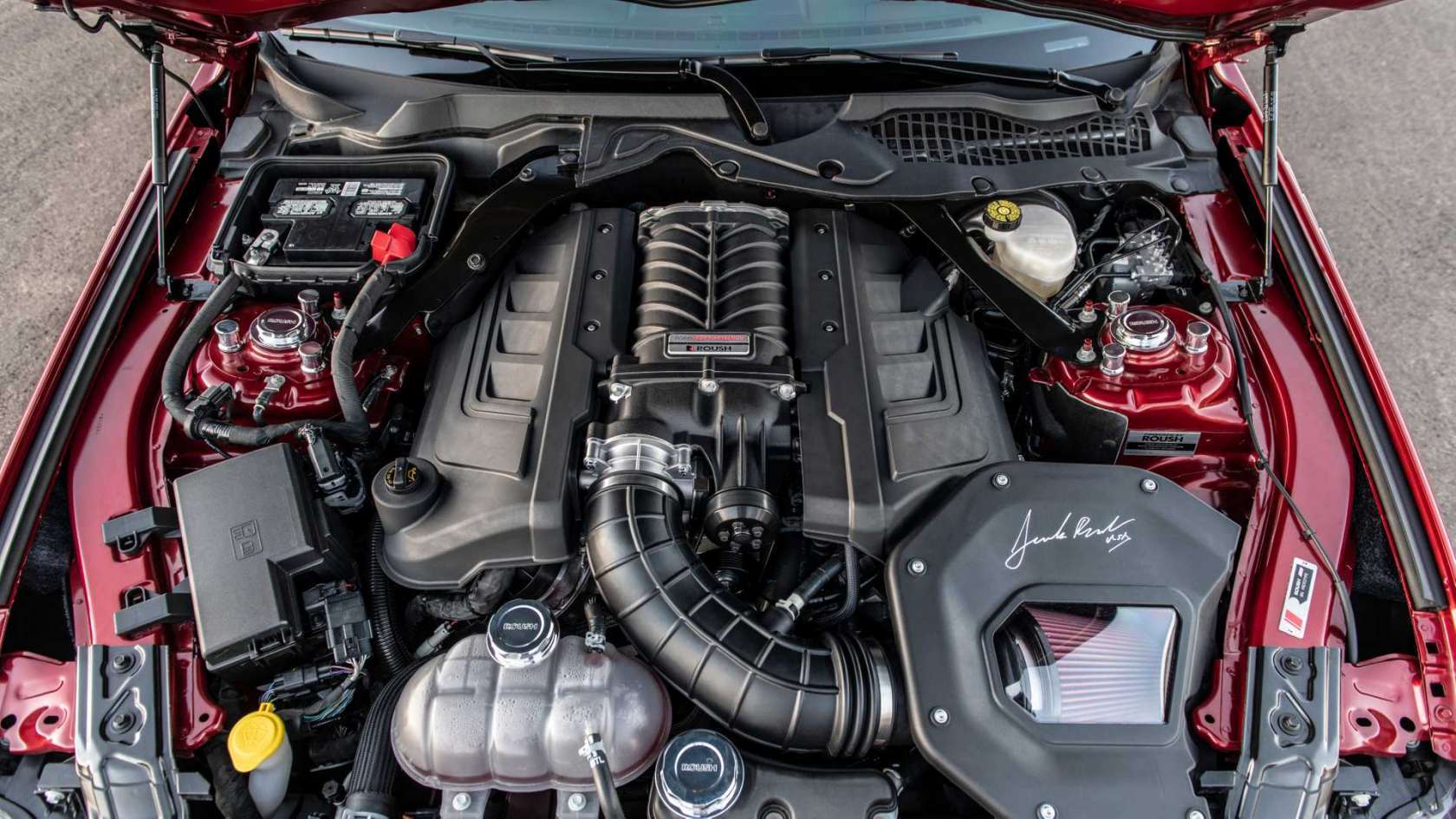 We don't want to constantly repeat ourselves, but we never thought a more powerful Mustang is waiting in the wings after Ford recently debuted the new Shelby GT500. But as it turns out, ROUSH Performance had something else in mind for the 2019 SEMA show. And in order for the car to garner attention, it needs to target the boss itself.
The 2020 Jack Roush Edition Mustang is equipped with a supercharged 5.0-liter V8 from the Mustang GT. After bolting on a couple of go-fast mods including a Roush Phase 3 TVS R2650 Eaton supercharger and cooling upgrades for the motor and transmission, the engine is now producing 775-horsepower and 670 pound-feet of torque.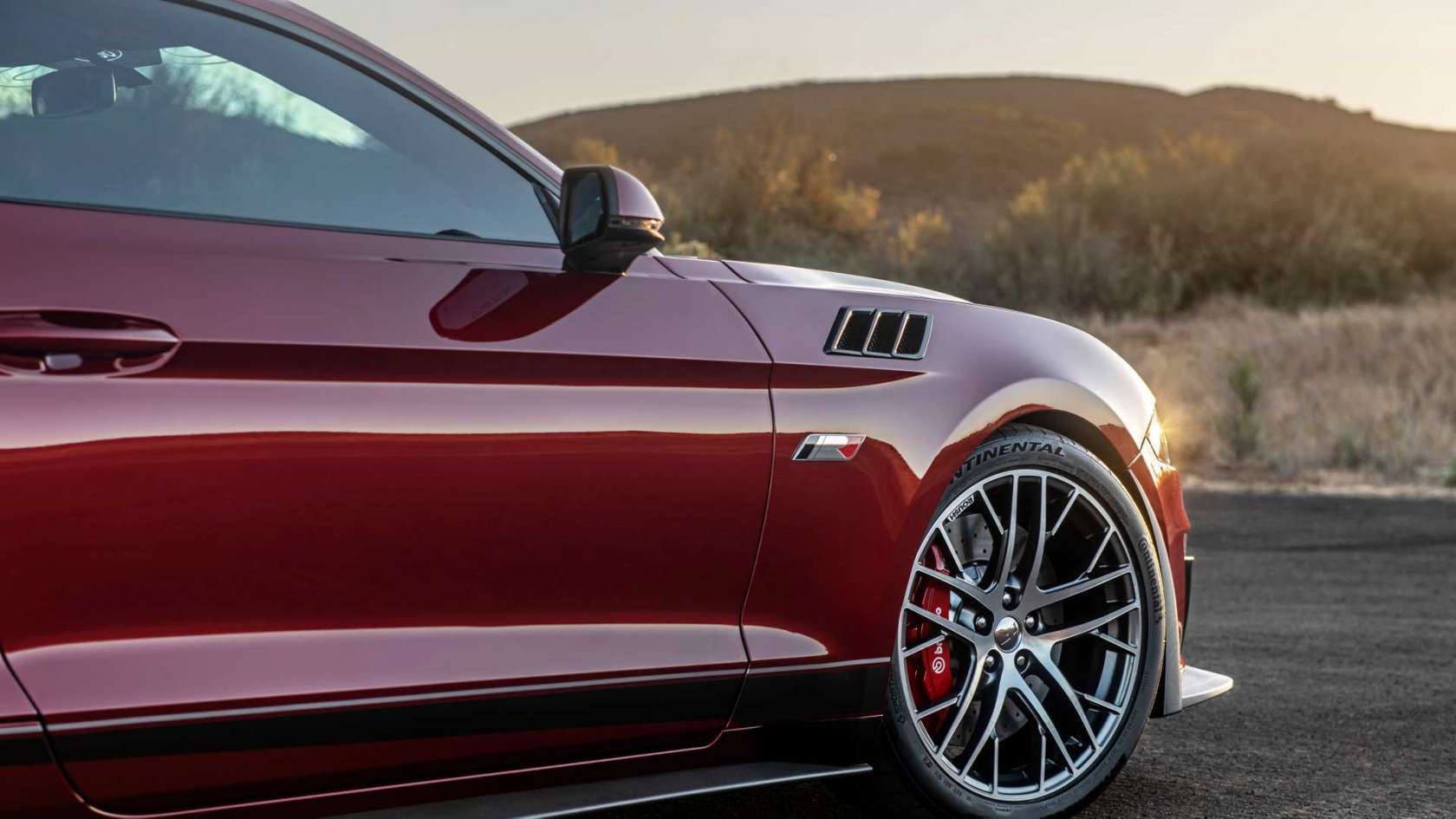 Considering the new Shelby GT500 can only churn out 760-horsepower and 625 pound-feet of torque, it seems the new Jack Roush Edition Mustang is the most powerful pony car ever. But what's really mind-blowing is how it did it with a smaller-displacement motor than the 5.2-liter V8 in the Shelby.
But it's not all about outright horsepower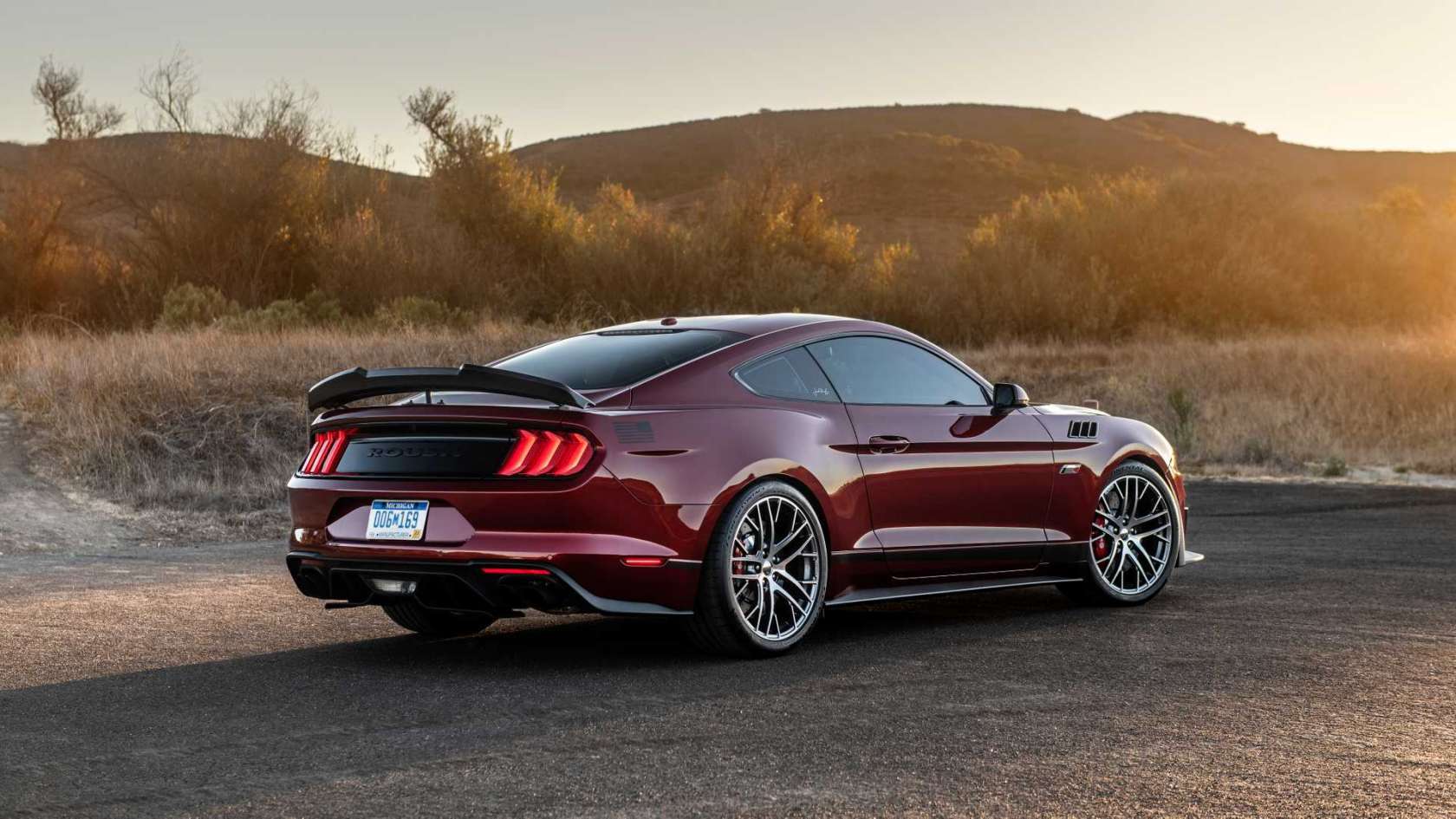 No sir! Of course, power is zilch without proper control, and ROUSH Performance knows this all too well. In order to harness the engine's mesmerizing power, Roush fitted the car with custom-calibrated MagneRide suspension, lowering springs, and Brembo brakes.
Ford went to unimaginable lengths to give the GT500 the handling prowess of a go-kart, and the result is absolutely brilliant. Barring a proper test drive, we're not sure how the Roush Mustang behaves on a racetrack, but we're certain it'll be a blast on the dragstrip.
It comes with a standard six-speed manual gearbox and optional 10-speed automatic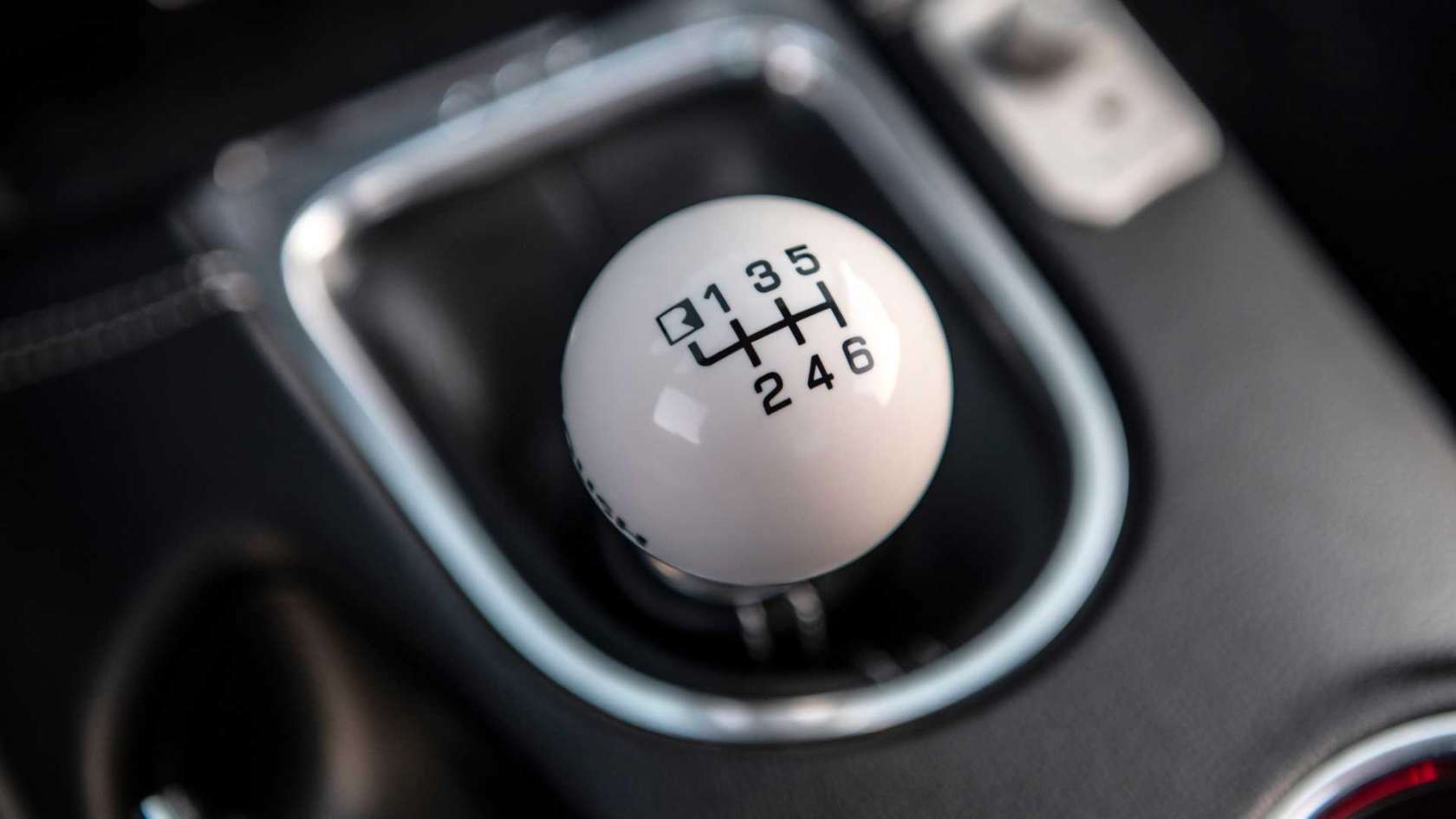 The Jack Roush Edition starts with a 2020 Ford Mustang GT with the GT Performance package and six-speed manual. ROUSH Performance will add new wheels, tires, an upgraded and adjustable exhaust system, new suspension tuning, the brakes from a Shelby GT350, and some funky aero bits for the exterior, particularly the R9 Aero package. It consists of a new lower grille opening, chin spoiler and fender vents along with a new hood complete with functional heat extractors.
And if you can't drive stick, Roush will throw in a 10-speed automatic for extra cash.
ROUSH Performance also added a new rear diffuser and a blacked-out panel on the decklid bearing the ROUSH logo. Of course, no fast Mustang is complete without an active carbon-fiber rear wing. Meanwhile, the interior is decked in a pleasant mix of leather, suede, and Alcantara. Most noticeable is the white cue ball shift knob, which is a nice retro touch in an otherwise modern cabin.
The Jack Roush Edition Mustang is extremely limited edition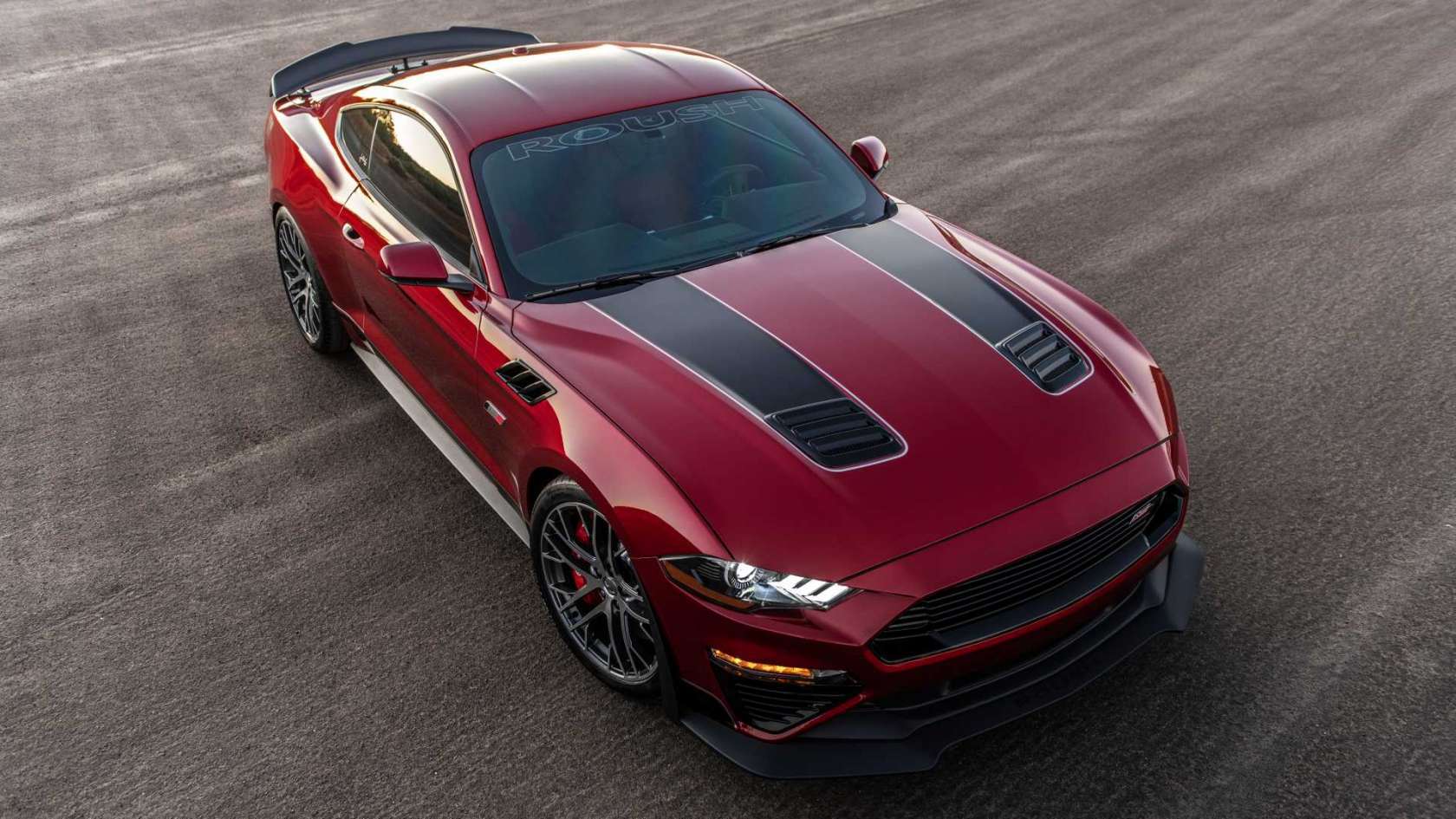 According to ROUSH Performance, only 60 units of Jack Roush Edition Mustang are slated for U.S. consumption with an additional 10 units for worldwide distribution. "There's no better way to honor my father's incredible legacy in automotive performance and motorsports than with our most powerful Mustang ever," said Jack Roush Jr. "This car features the most cutting-edge combination of ROUSH components ever assembled and we can't wait for the lucky owners to experience what this machine has to offer."
How much is a 2020 Jack Roush Edition Mustang?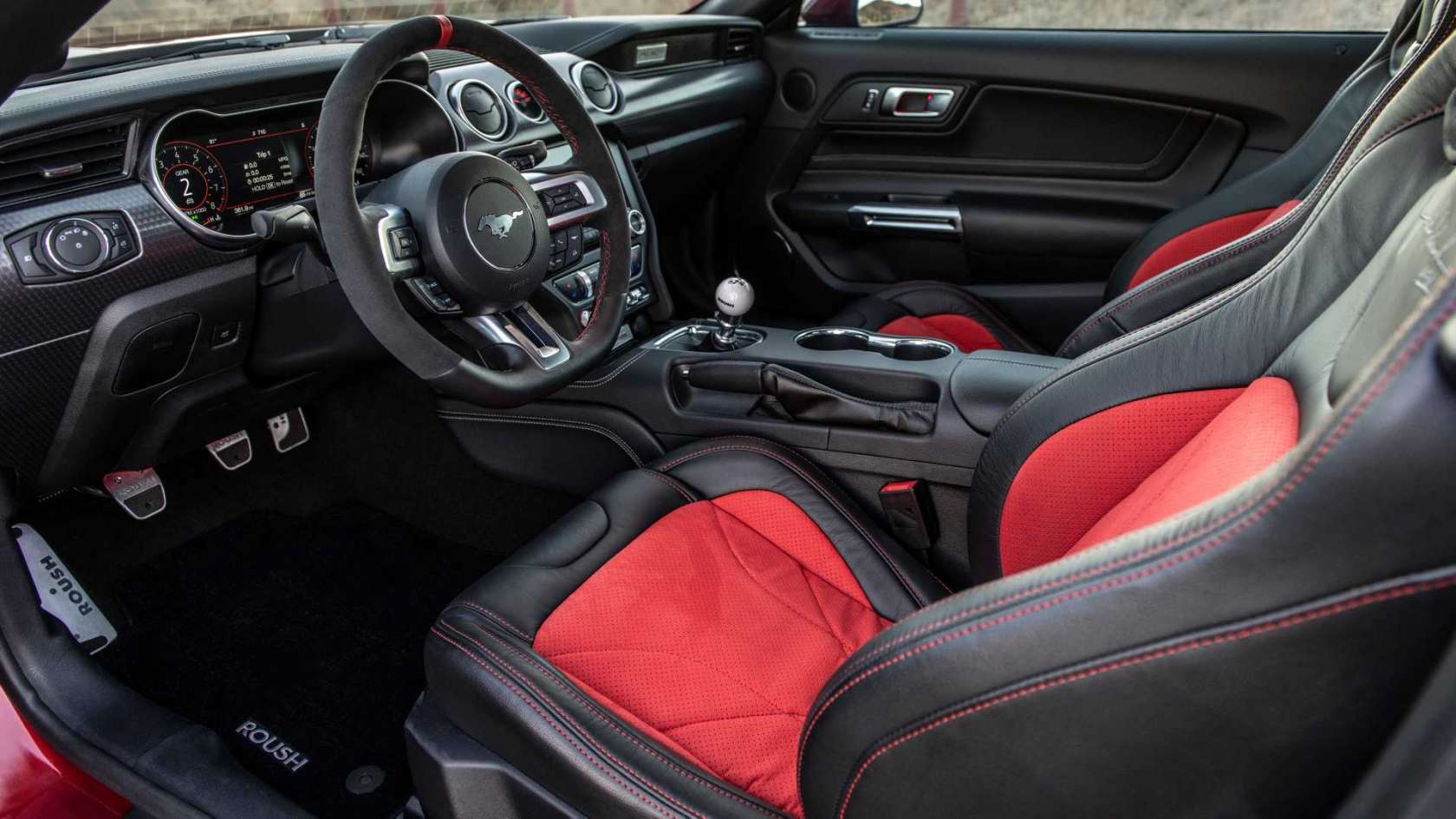 Apparently, Roush Performance failed to disclose pricing for the new Roush Mustang. But after factoring in the cost of a new 2020 Ford Mustang GT with the GT Performance Package (around $48,700) and the $50,000 Jack Roush Edition Package, we reckon prices will start upwards of $110,000 when all is said and done.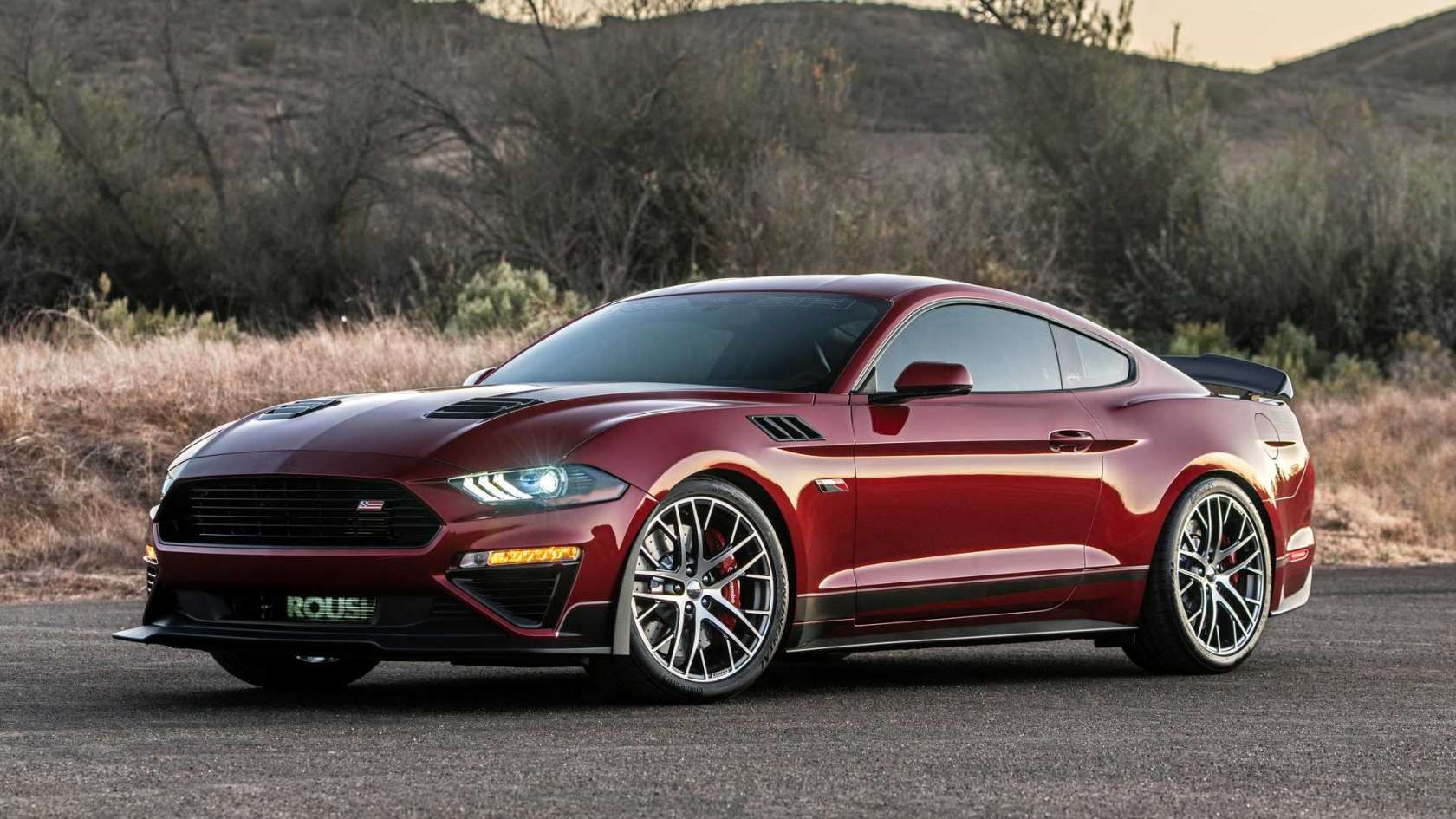 Still interested? Head over to the official ROUSH Performance website to learn more.