American automaker Chevrolet recently unveiled the 2021 Colorado midsize pickup truck. We're still glossing over the love-it or hate-it fascia of the new Silverado full-size truck, but Chevy's making all the right moves by giving Colorado a mild facelift.
In fact, based on initial product images released by Chevrolet, the 2021 Colorado is destined to become quite a looker. Watch out, Ford Ranger and Toyota Tacoma! There's a new pretty boy in town.
The 2021 Chevy Colorado will make its first appearance in Nevada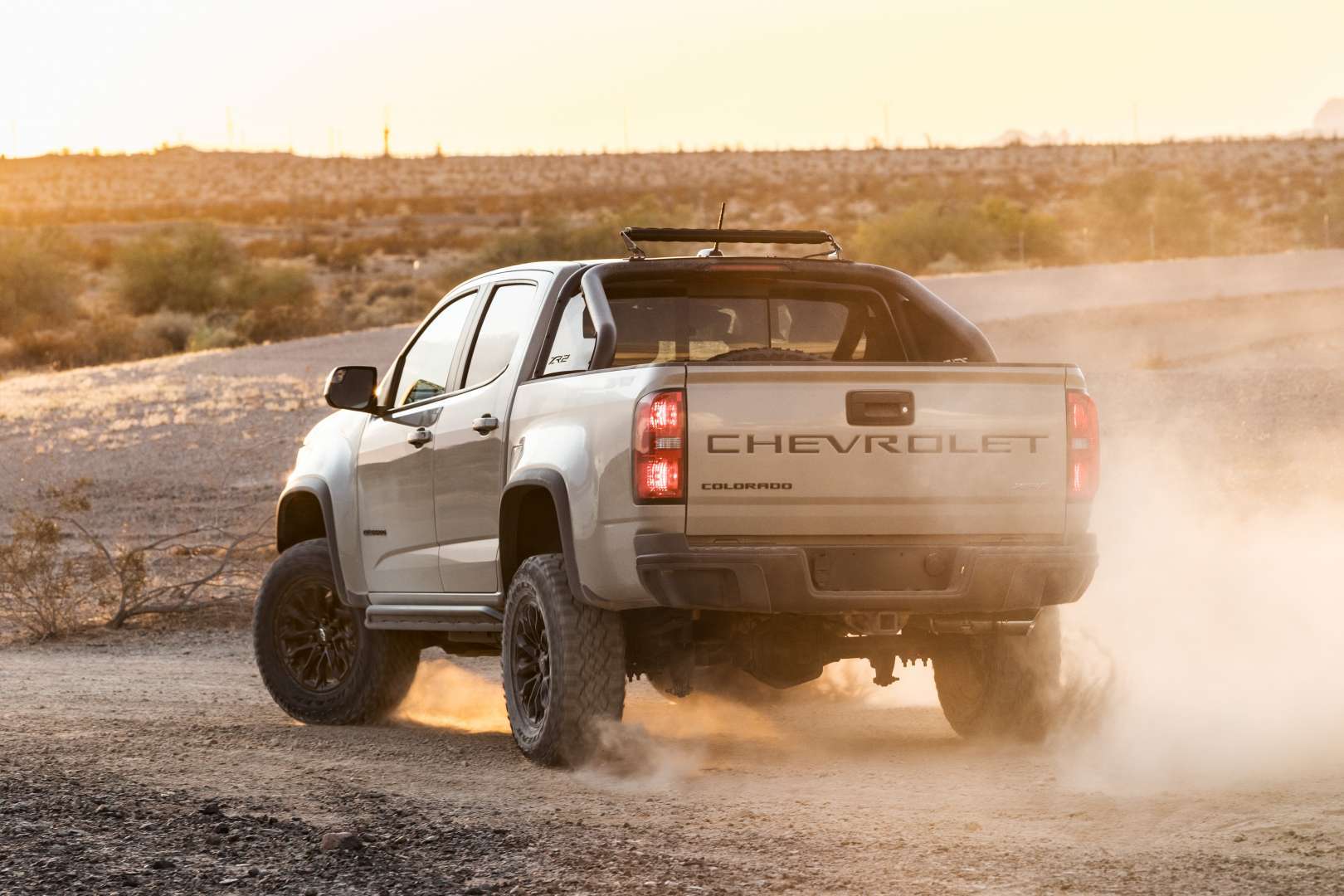 Specifically, Chevy's newest 2021 Colorado will debut at the 2019 Method Race Wheels Laughlin Desert Classic in Nevada, which happens to be world-recognized as one of the premier off-road racing series worldwide. The truck will be driven by Hall Racing at the prestigious event which begins on October 10. If you want to see the new Chevy Colorado in broad daylight, you know where to go.
Meanwhile, the 2021 Chevrolet Colorado ZR2 – which is essentially a Colorado on steroids – will debut at the 2019 SEMA Show in Las Vegas. Chevrolet is applying crucial exterior changes to all models of Colorado, including the top-of-the-line ZR1 and ZR2 models.
And it's looking really good from our perspective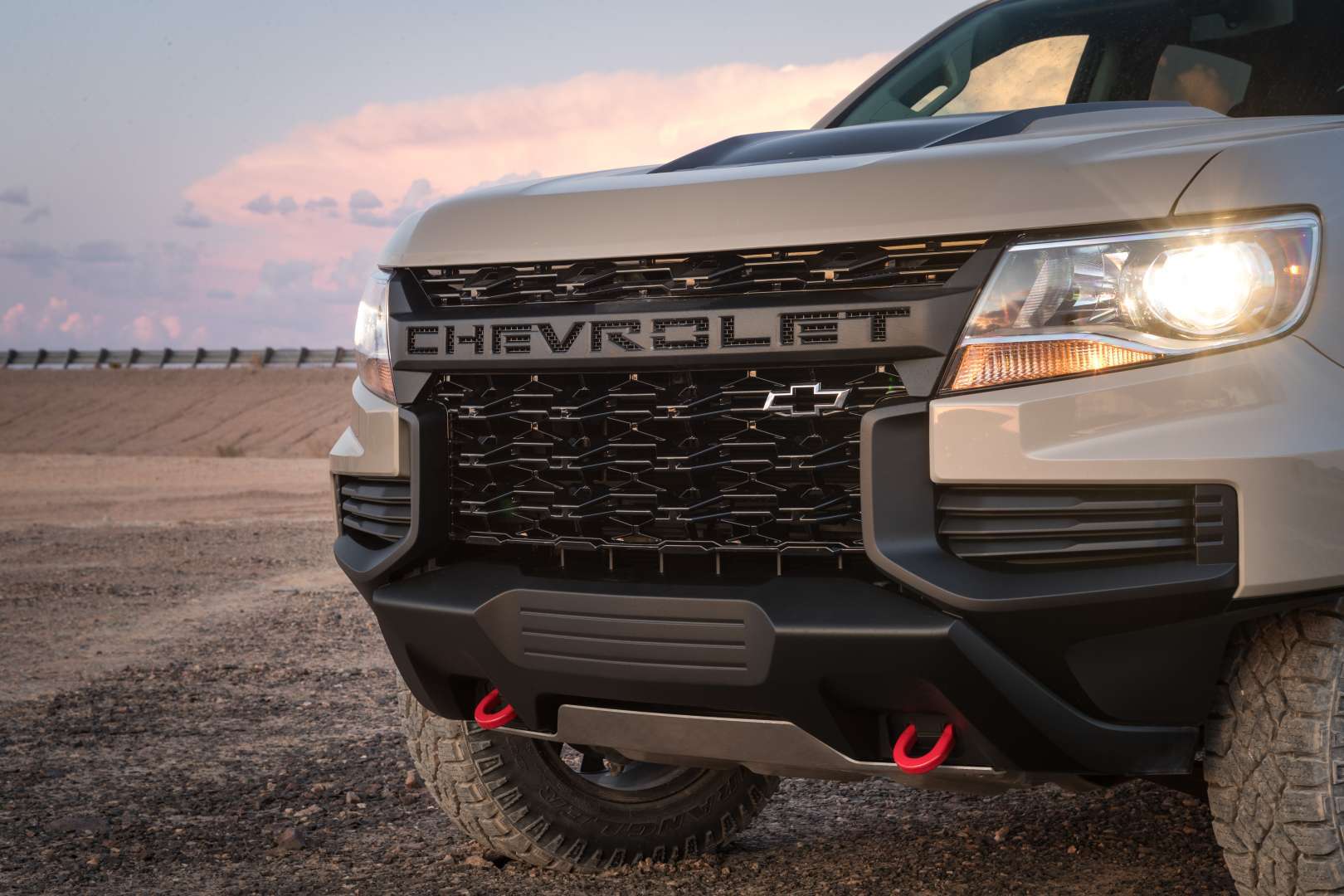 The Chevy Colorado is a top seller with a loyal fan base. Of course, truck owners want a fully-capable vehicle, but it won't hurt if it's a looker, too. "We've sold 520,000 Colorado pickups in five years through a relentless, foot-on-the-gas approach to product and feature updates," said Bob Krapes, director of marketing, Chevrolet Trucks. "With its new-look front end and tailgate, Colorado will now have a more aggressive appearance to match its award-winning capability."
True to form, all 2021 Colorado variants receive new Chevy bowtie emblems on the front along with embossed 'Chevrolet' logos in the tailgate. Gone is the Chevy bowtie in the rear end, which we think is a good move.
Chevy's new Colorado lineup features greater differentiation from each trim model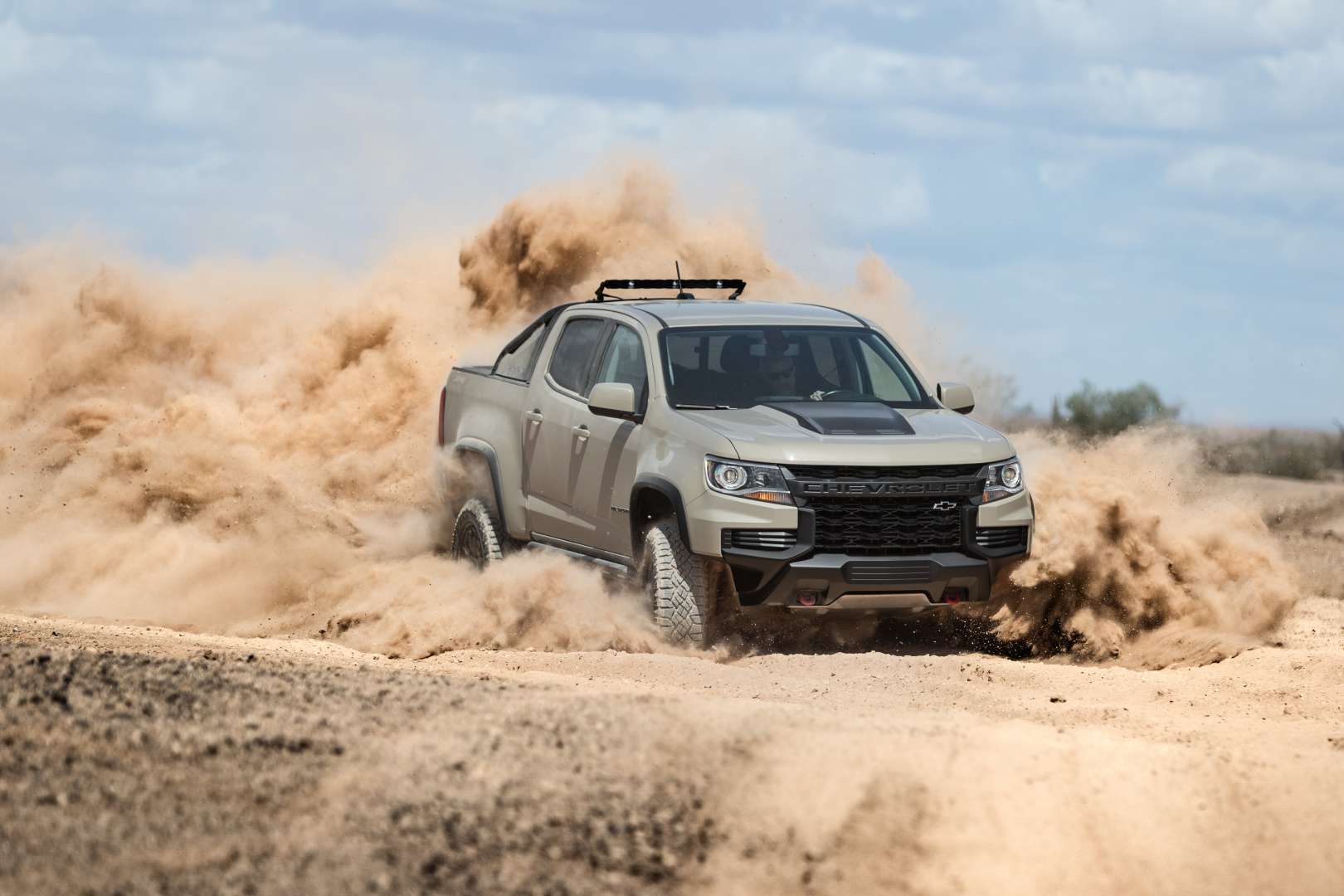 Even the base model receives the updated front and rear styling, but further changes are expected as you move up the trim ladder. The new Colorado WT, LT, and Z71 now have an updated lower fascia, new center bars, and new front skid plates.
Meanwhile, the Colorado WT and LT now have new gold Chevy bowtie logos while the Z71 gets a bowtie logo rendered in black for a stealthier look.
However, the engine choices are retained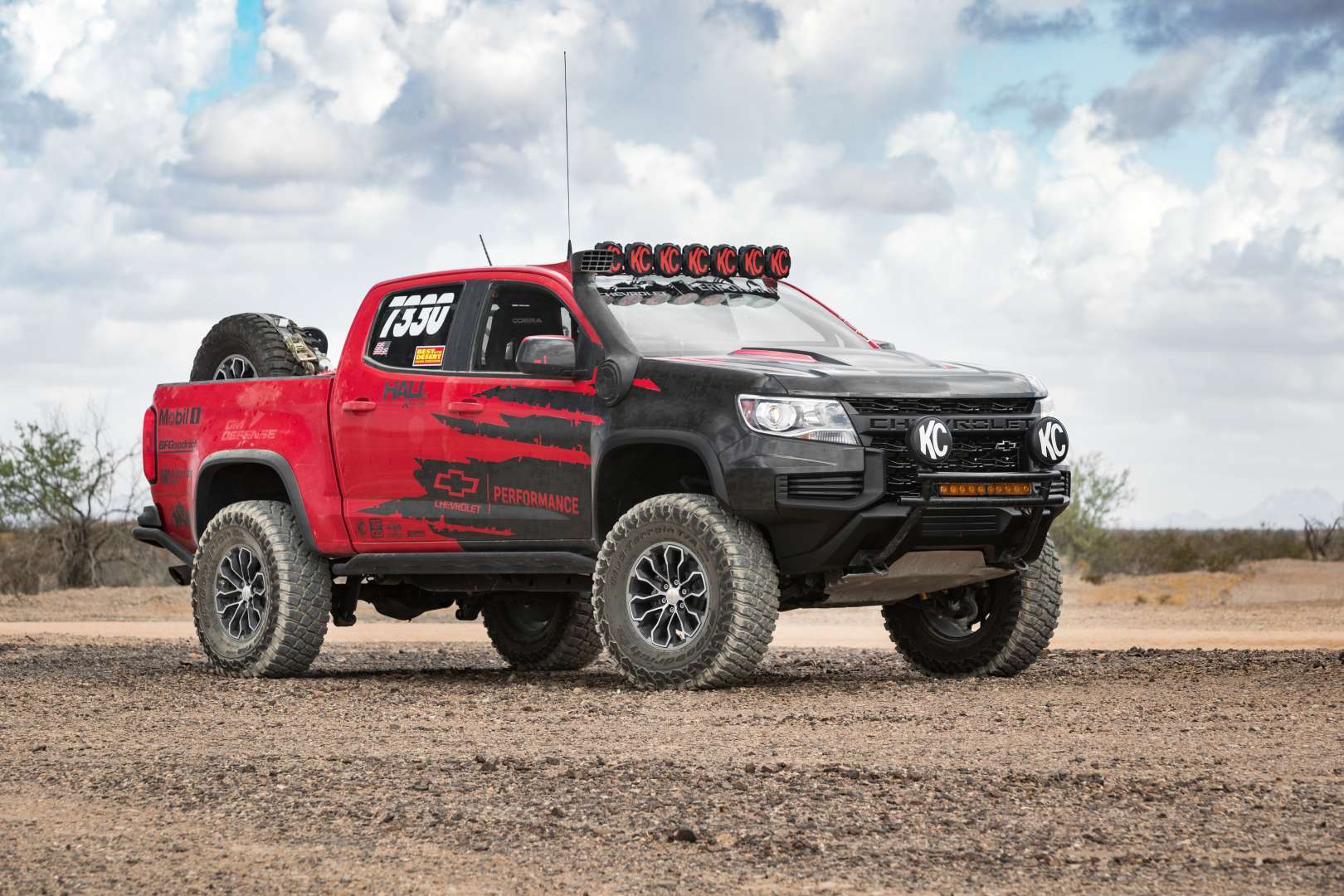 The base model of Chevy Colorado is powered by a 2.5-liter inline four-banger producing 200 horsepower and 191 pound-feet of torque. Power is routed to the rear wheels via a rare six-speed manual gearbox. But working your way towards the WT trim level gives you the option of a six-speed automatic along with either a 308 horsepower 3.6-liter V6 or a 2.8-liter turbo-diesel with 181-horsepower and 369 pound-feet of torque. The V6 is paired with slick 8-speed automatic while the diesel is connected to a six-speed auto.
Our choice belongs to the diesel for having gargantuan amounts of torque, but the gasoline V6 is hard to ignore.
The Colorado ZR2 receives a new face as well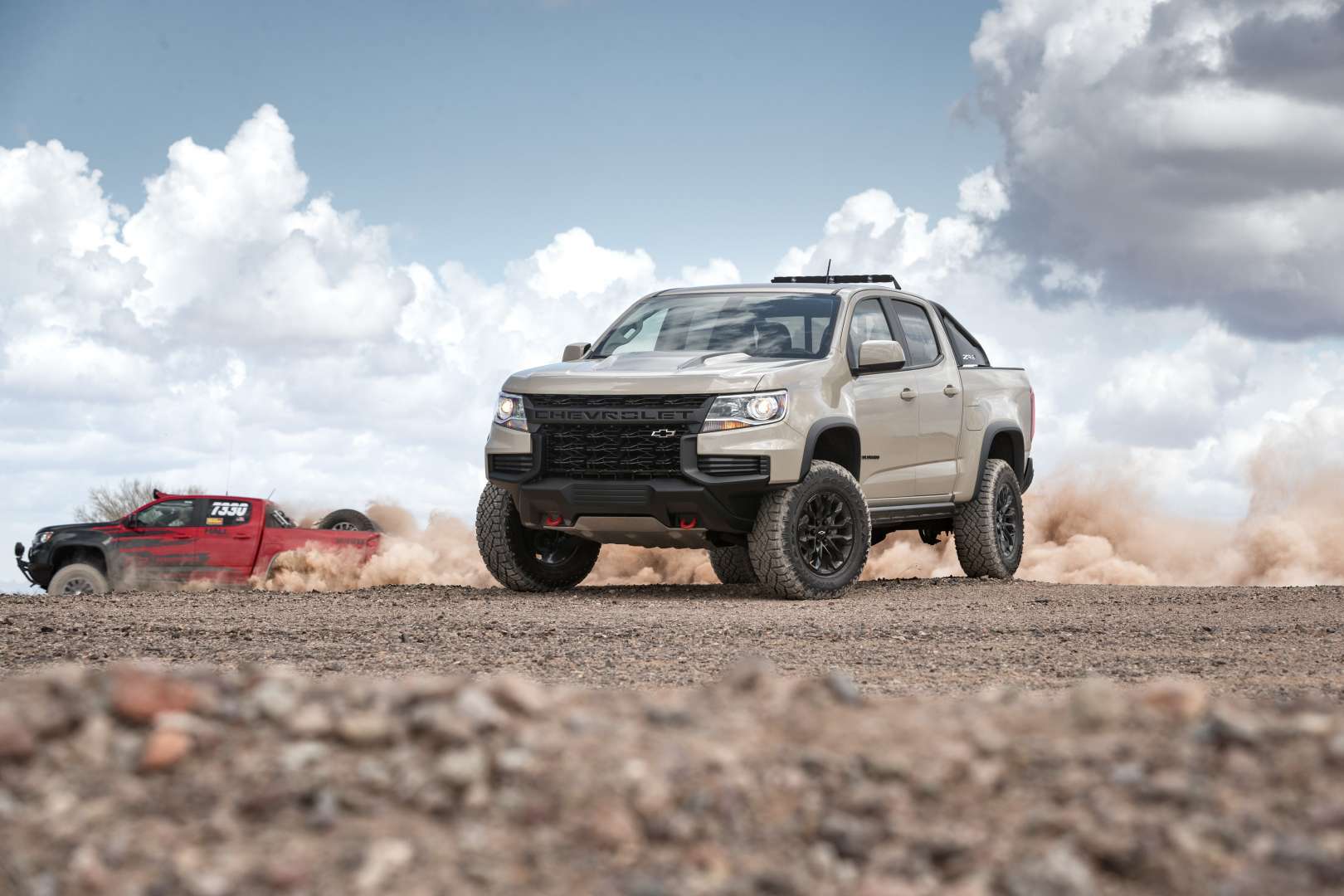 The Colorado ZR2 is one of the most capable midsize trucks to roll out the Chevy factory. Whether your goal is off-roading, overlanding, or if you simply want a meaner-looking midsize truck, the Colorado ZR2 is one of the better options.
The 2021 Colorado ZR2 is the only Colorado model to have a new, CHEVROLET lettered flow-through fascia. It also gets the requisite Multimatic DSSV position-sensitive dampers, a 2-inch suspension lift kit, standard front and rear locking differentials, skid plates, cast-iron control arms, an Autotrac transfer case, and a 3.5-inch wider track. Also standard in the Colorado ZR2 are chunkier all-terrain tires and off-road rocker protection.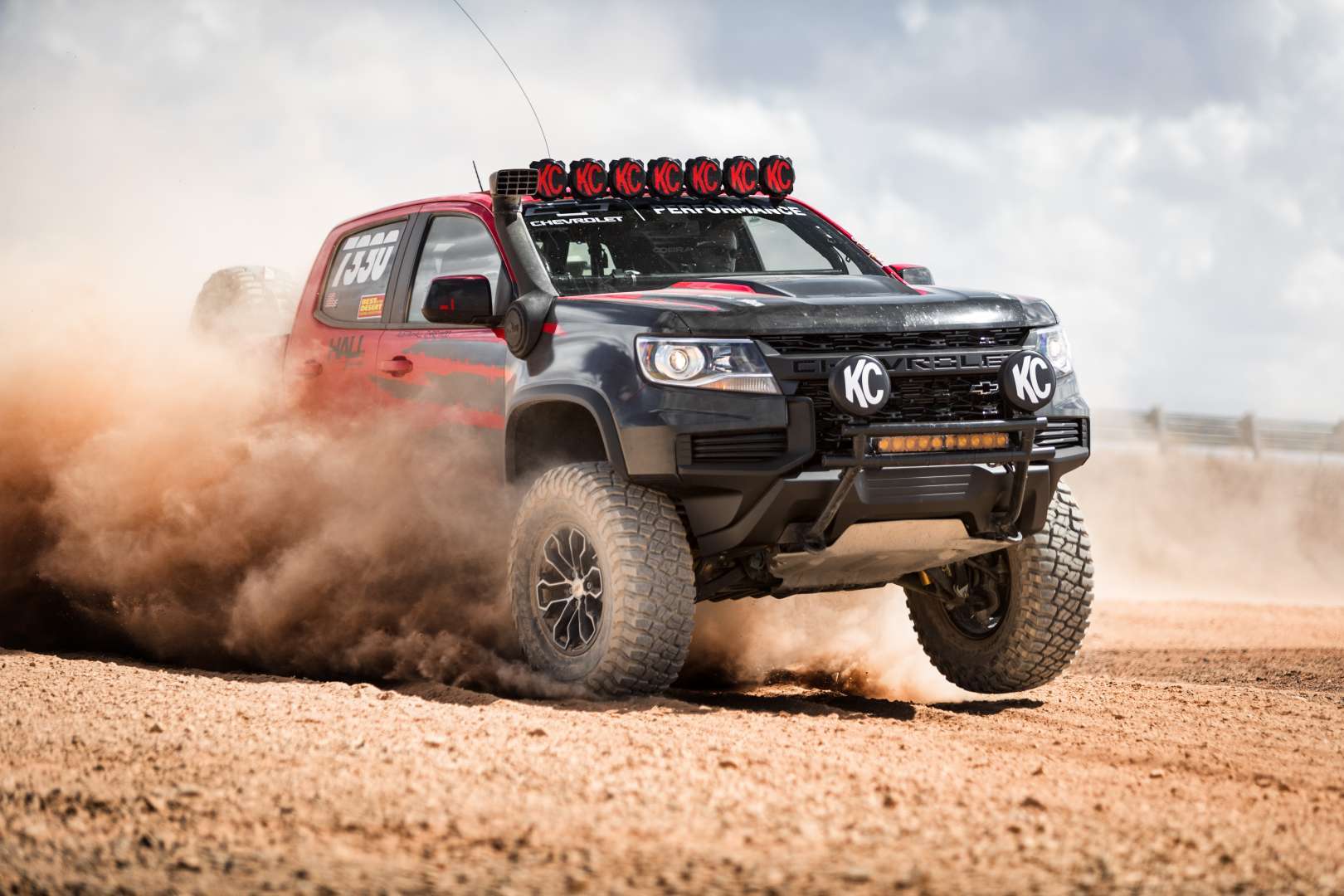 The new 2021 Chevrolet Colorado arrives at your favorite Chevy dealerships next year. Pricing will be announced at a later date.