Shelby presented the F-150 Super Snake Sport at the 2019 SEMA show in Las Vegas last month. Back then, the truck was purely a concept. It brought back memories of the Dodge Ram SRT-10, which was essentially a regular cab or quad cab Ram truck with the Viper's monstrous 8.3-liter V10 motor.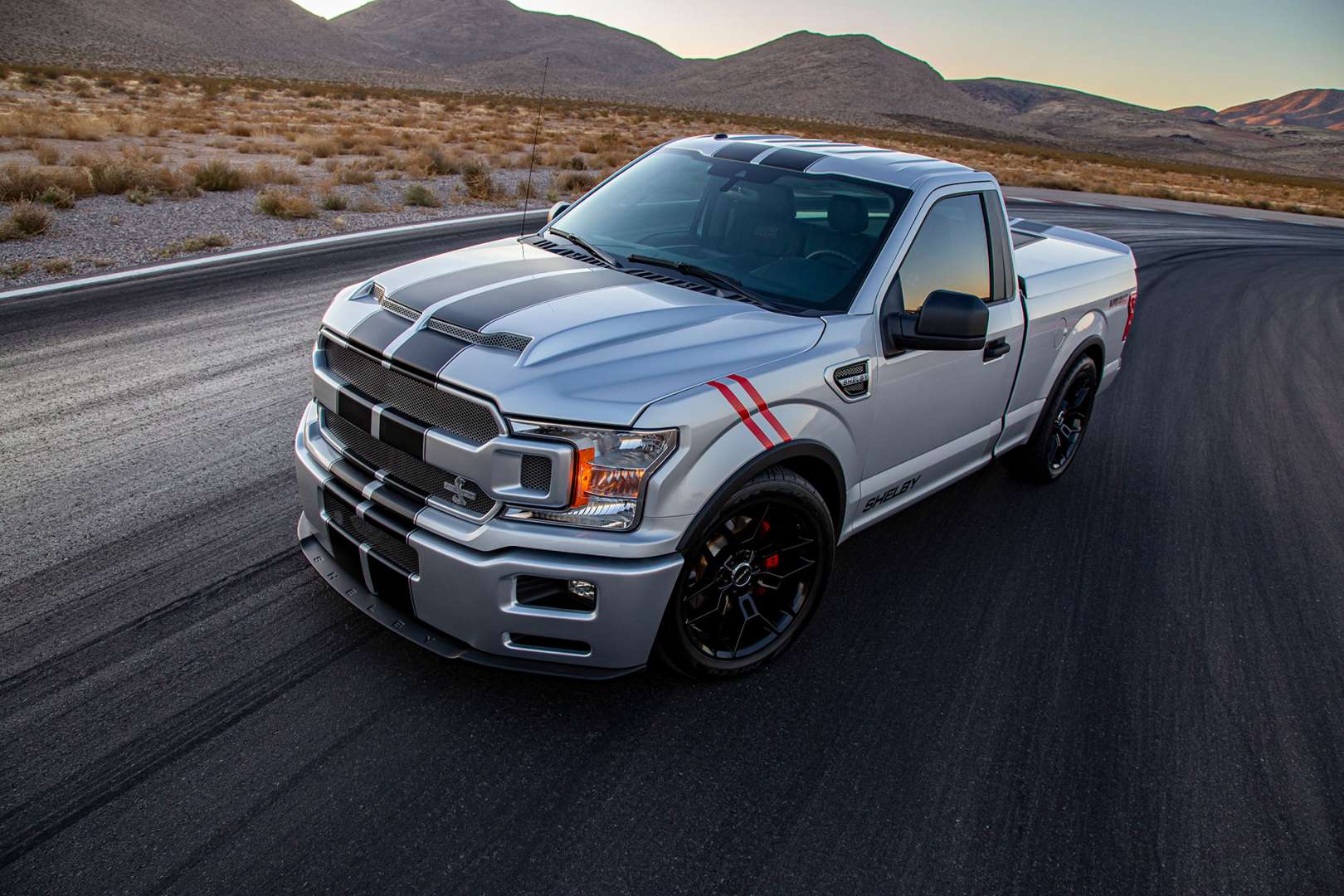 However, sport truck fans now have more reasons to celebrate. Shelby recently announced the insane F-150 Super Snake Sport is entering production barely a month after being unveiled at SEMA.
In response to numerous customer requests, Shelby is apparently fast-tracking the development and production of the newest SF-150 Super Snake. And as expected, this truck is all about ridiculous numbers like the 2020 Ford Mustang Shelby GT500.
The Shelby F-150 Super Snake Sport is available in two versions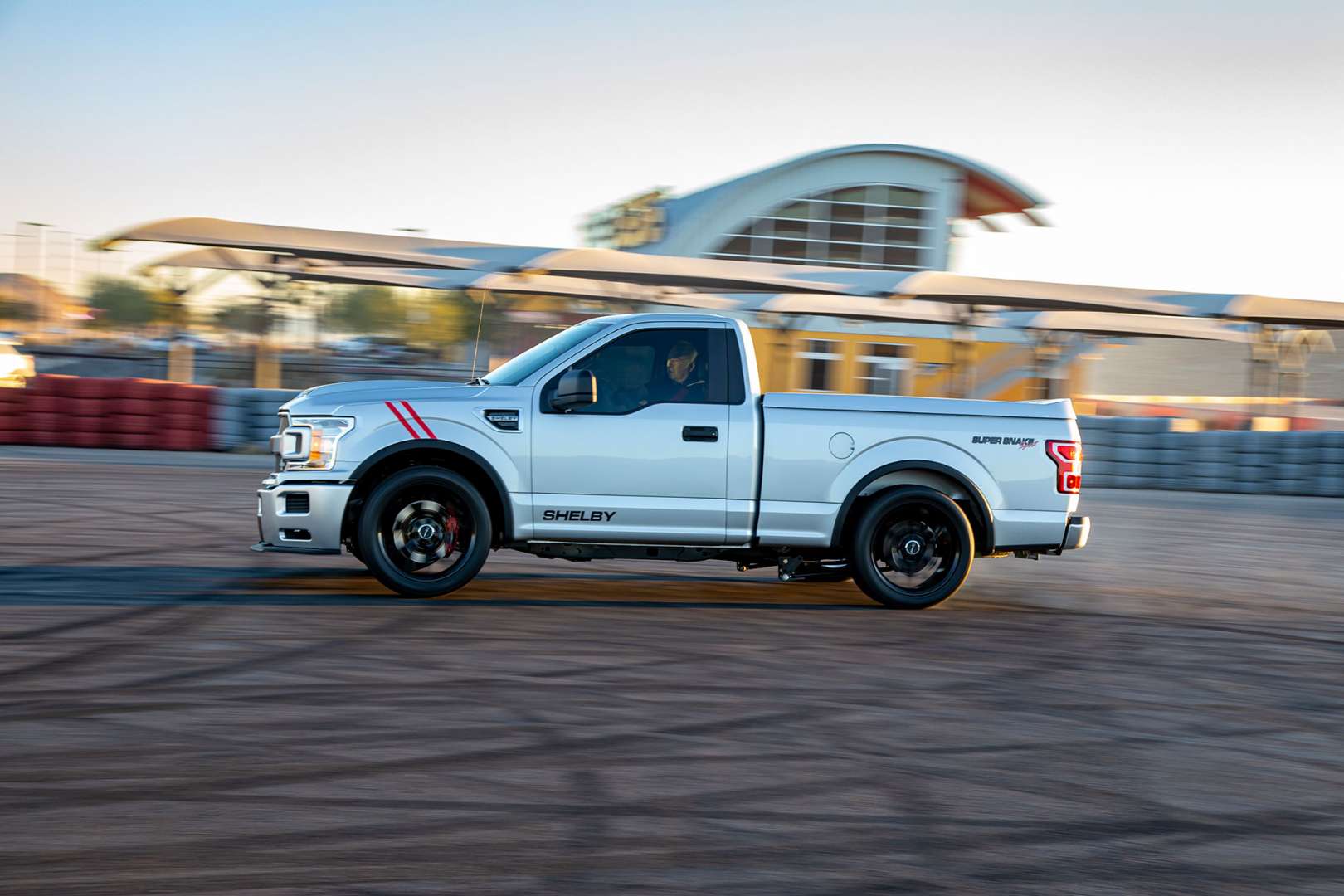 First, you can have a naturally-aspirated 5.0-liter V8 producing 395-horsepower but with all the bells, whistles, and body stripes of a Shelby car. But if you're pining for the ultimate F-150 to ever bear the Super Snake badge, you need the supercharged version with 770-horsepower.
If you're keeping track, the new Shelby F-150 Super Snake Sport has more horsepower than a McLaren Senna – a track-focused hyper supercar with a million-dollar price tag.
But you won't pay a million bucks for the F-150 Super Snake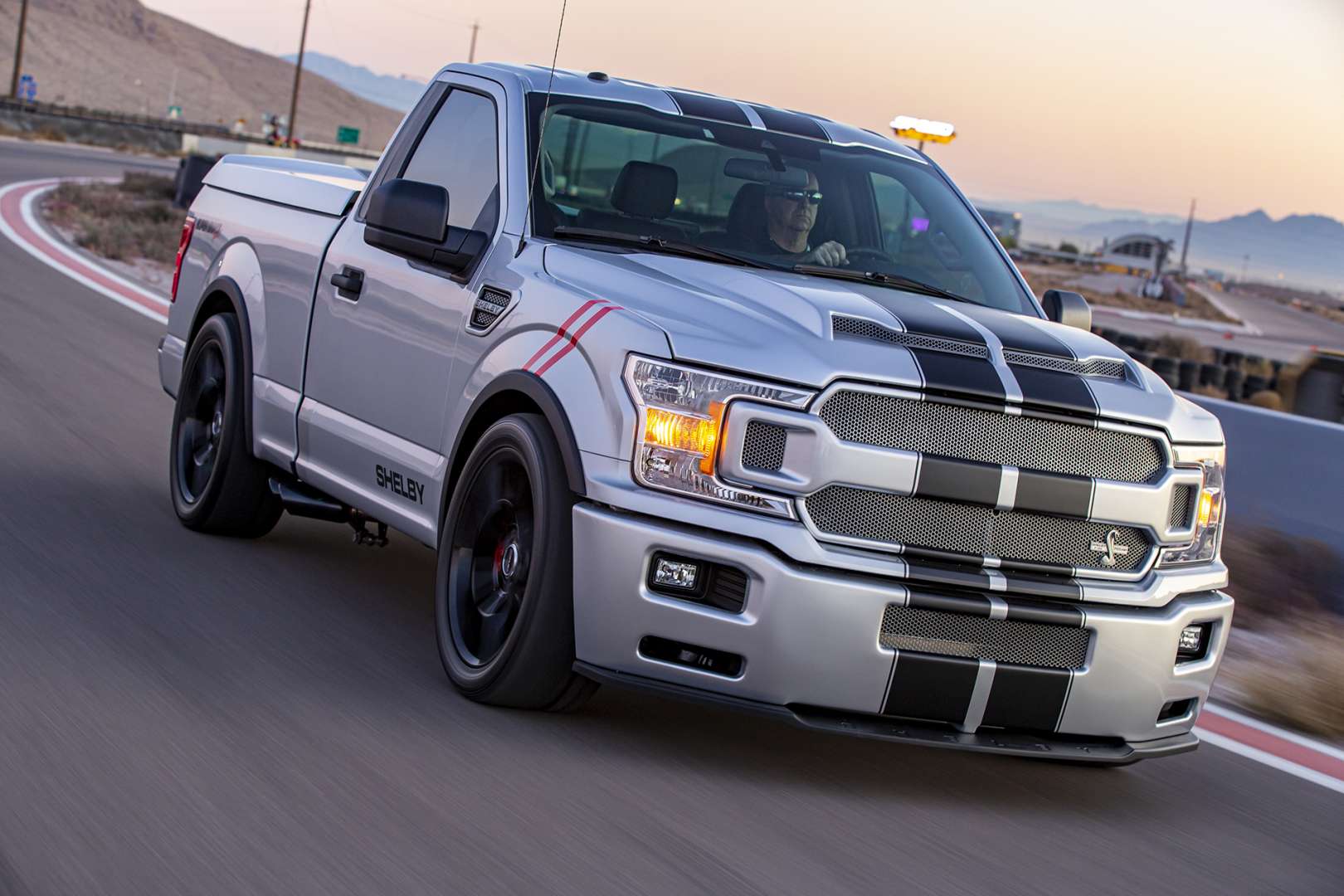 However, it won't come cheap, either. The newest Shelby F-150 Super Snake Sport starts at $86,085 for the naturally-aspirated version while the full-bore 770-horsepower supercharged engine is yours starting at $93,385.
Worried about dependability and reliability? Don't be. Shelby is offering an impressive 3-year/36,000-mile warranty, which is nice for a work truck with hypercar-levels of horsepower.
As expected, it's pretty fast for a pickup truck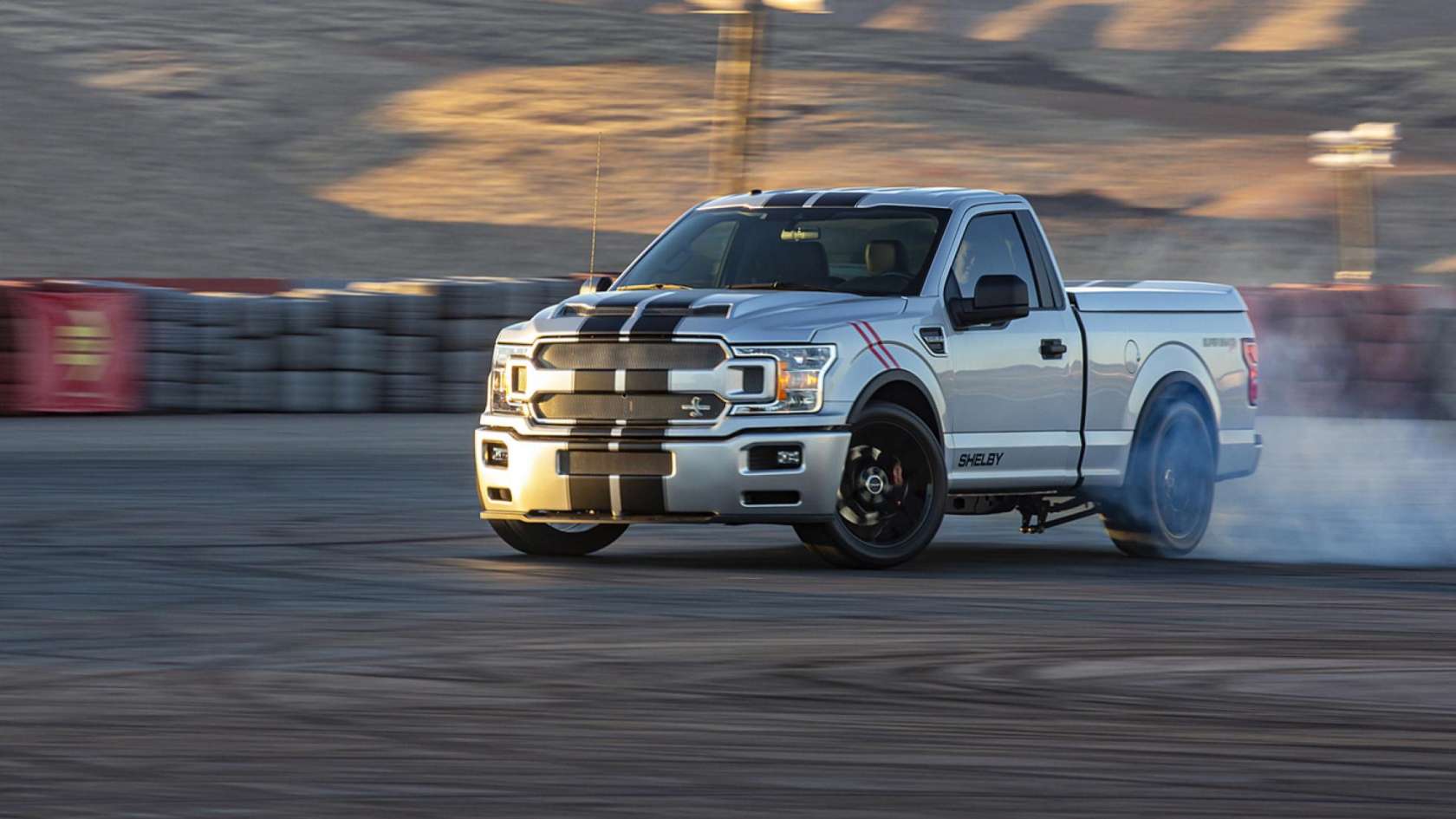 With a Shelby, you can't expect anything less in terms of speed and outright performance. Even though we're still talking about a Ford F-150, the Super Snake version is capable of rushing from 0 to 60 mph in a scant 3.4-seconds.
According to Shelby, the F-150 Super Snake can go from 0-100-0 in an impressive 8.3-seconds. What you basically get is a racing truck that scoots faster than a purpose-built sports car.
It has all the go-fast goodies to make your eyes water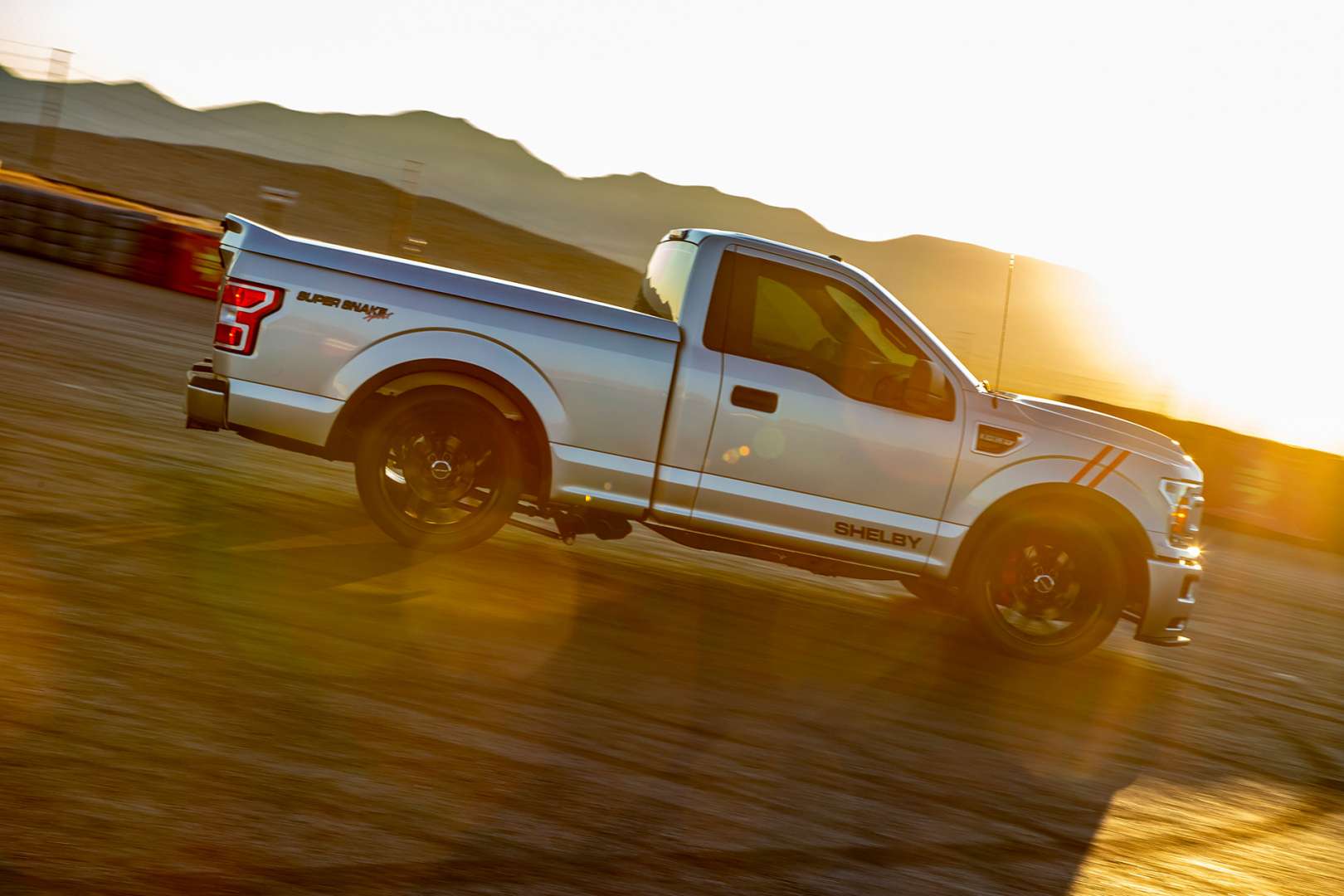 Admit it, the Shelby F-150 Super Snake Sport's menacing façade grows on you, right? You can blame it on those black racing stripes which can be paired with up to eight factory Ford colors including Black (with matte black stripes), Oxford White (black stripes), and Race Red.
Meanwhile, the exterior receives a new dual-intake RAM-air Shelby Super Snake Hood, front fender vents, a bespoke front bumper and grille, and a painted tonneau cover. The vehicle receives larger 22-inch Carroll Shelby aluminum wheels wrapped in high-performance tires along with a new Baer braking system.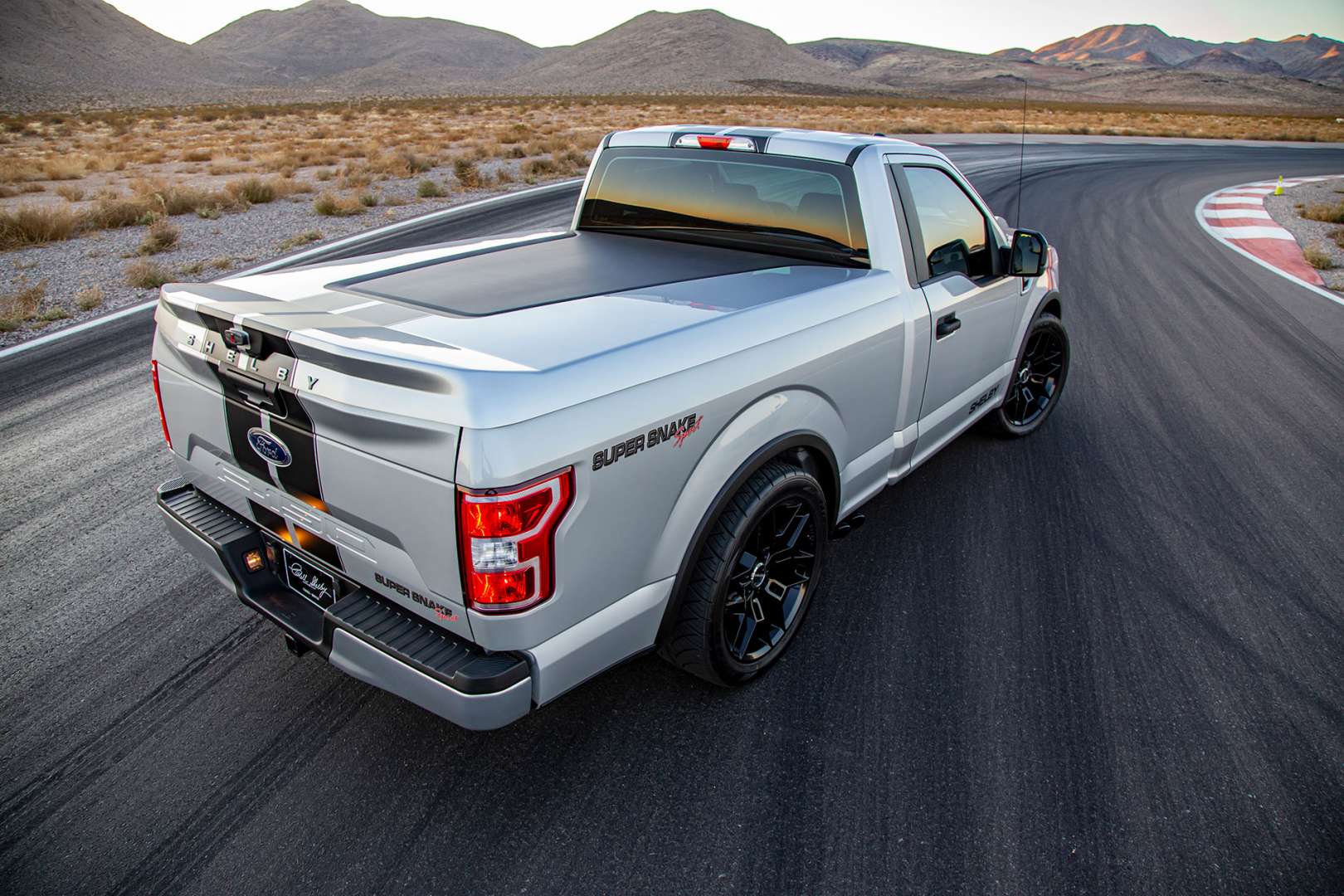 Performance enhancements include an upgraded billet throttle body, a blower and intake manifold finished in powder-coated Ford Racing Blue, an aluminum heat exchanger, and a Shelby suspension system consisting of front coilovers, rear leaf spring shackles, and adjustable upper control arms and rear sway bars.
The interior also receives some love with custom leather upholstery and new gauges.
Shelby is only making 250 units of the F-150 Super Snake Sport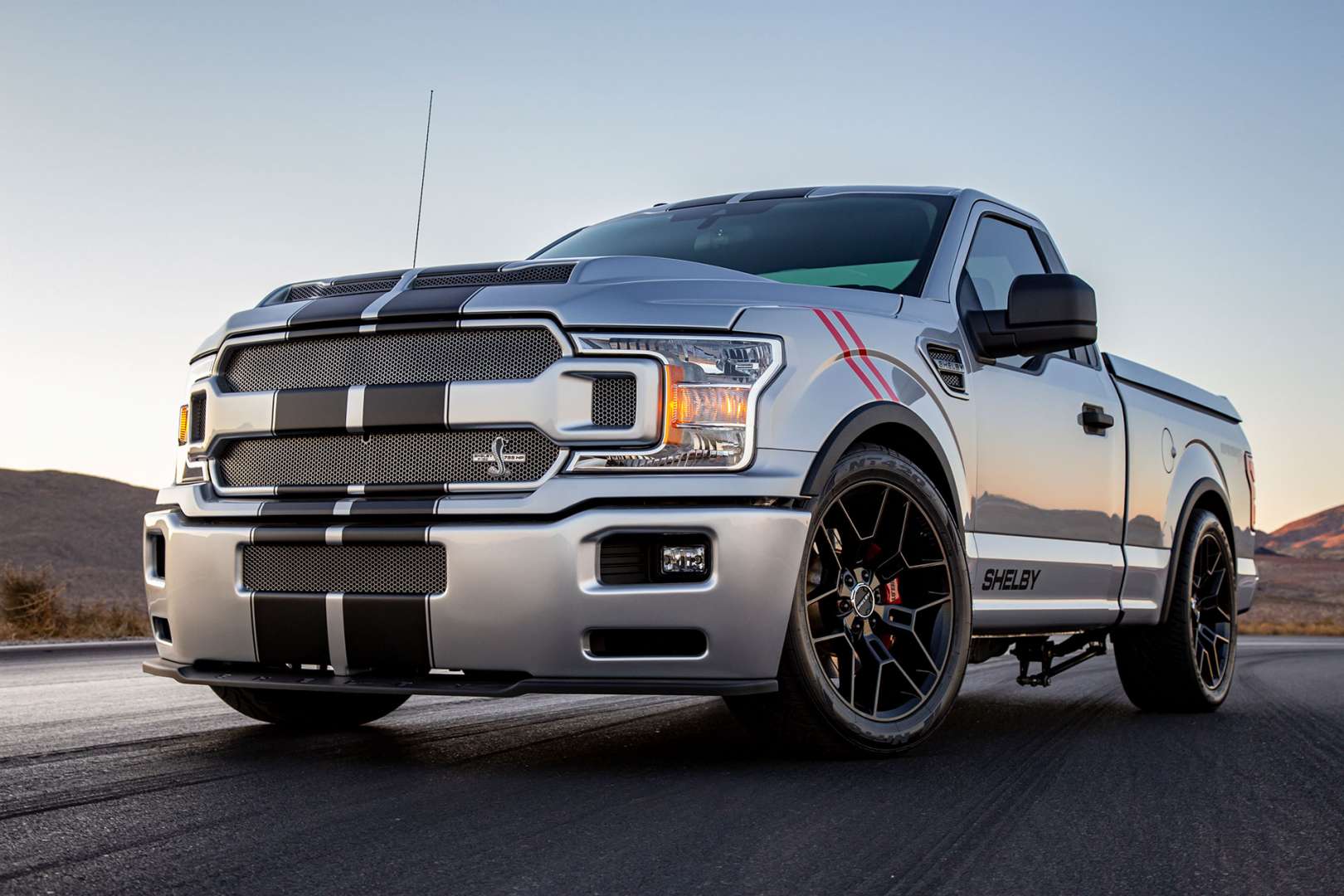 As expected from a low-volume sports car maker, the Shelby F-150 Super Snake Sport is limited to just 250 units globally, making it a rarer sight than Bigfoot when it hits the streets in 2020.
Interested? Don't hesitate to contact the Shelby Sales team to reserve your build slot.
Shelby F-150 Super Snake Sport Image Gallery