DeWitt has come out with the Academia Slide, which is a really fascinating watch. This independent Swiss watchmaker has given us a watch that has a very unique dial. Announced at the 2019 Baselworld, the watch has every hour inscribed on a brass plate and it slides along a track.
The track guides it to a horizontal position and thus showcasing the current hour. The two central hands tell us the minutes and seconds. Have a look at the dial closely to understand why this is a unique watch. Look at the 10 o'clock spot on the dial, and how beautifully it is indicating the hour for us.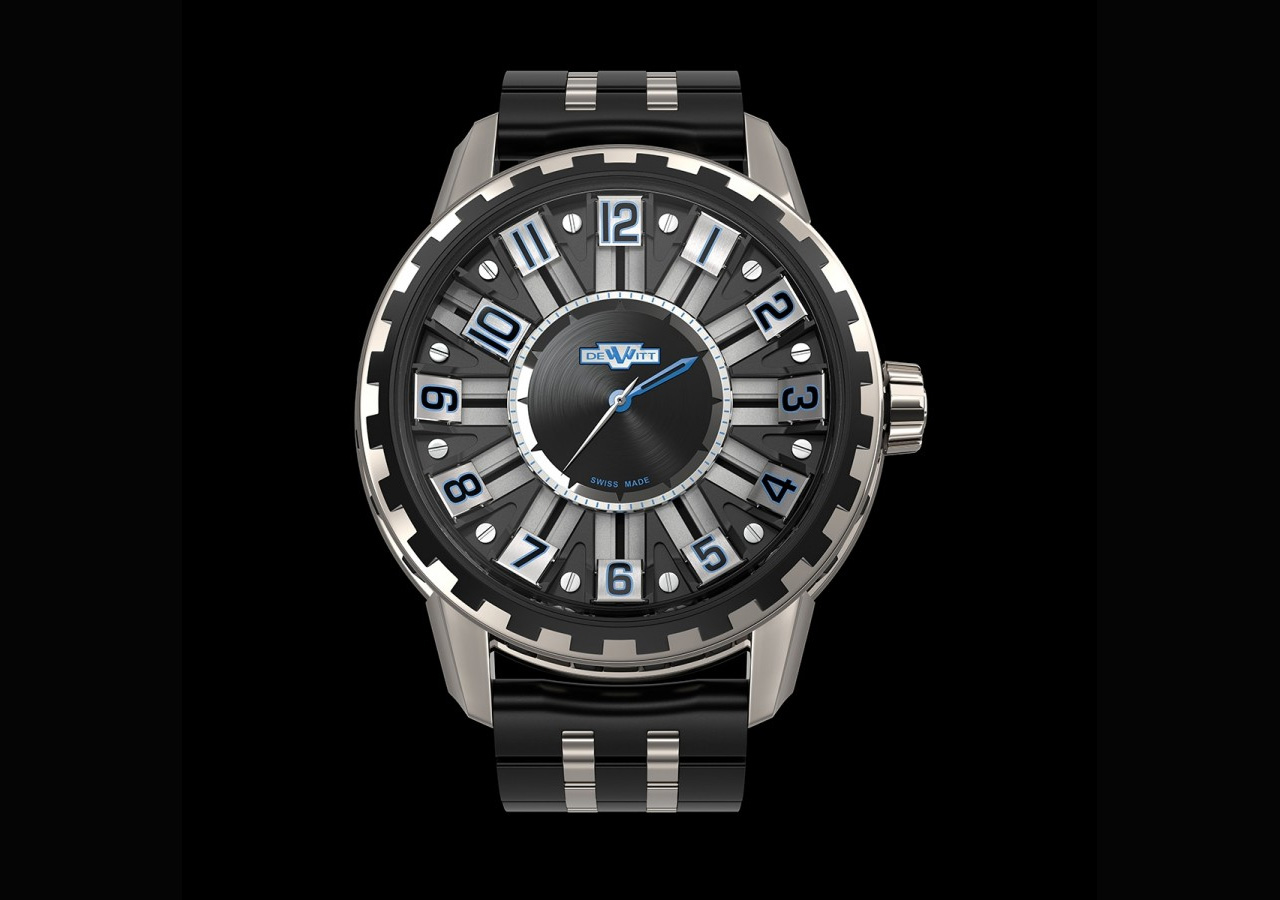 The 49.2 Titanium case is substantial and supports the intuitive design of the watch. Even the caseback is crafted from Titanium. As you can see, the rectangular brass plate comes inscribed with Arabic numeral for each hour. In a very theatrically way, the hour plates rest vertically, at about 45-degrees. Individually, they then slide along the track to a horizontal position to mark the current hour.
A sword-shaped minute hand compliments the dial and is teamed with a slender Lance-shaped seconds hand with a diamond-shaped counterweight, marking 0-60. We can thank Jérôme DeWitt's passion for mechanics as an inspiration for this watch. It is captivating to see the hour plates move fluidly with the passage of time, moving back to their original position as the next hour approaches.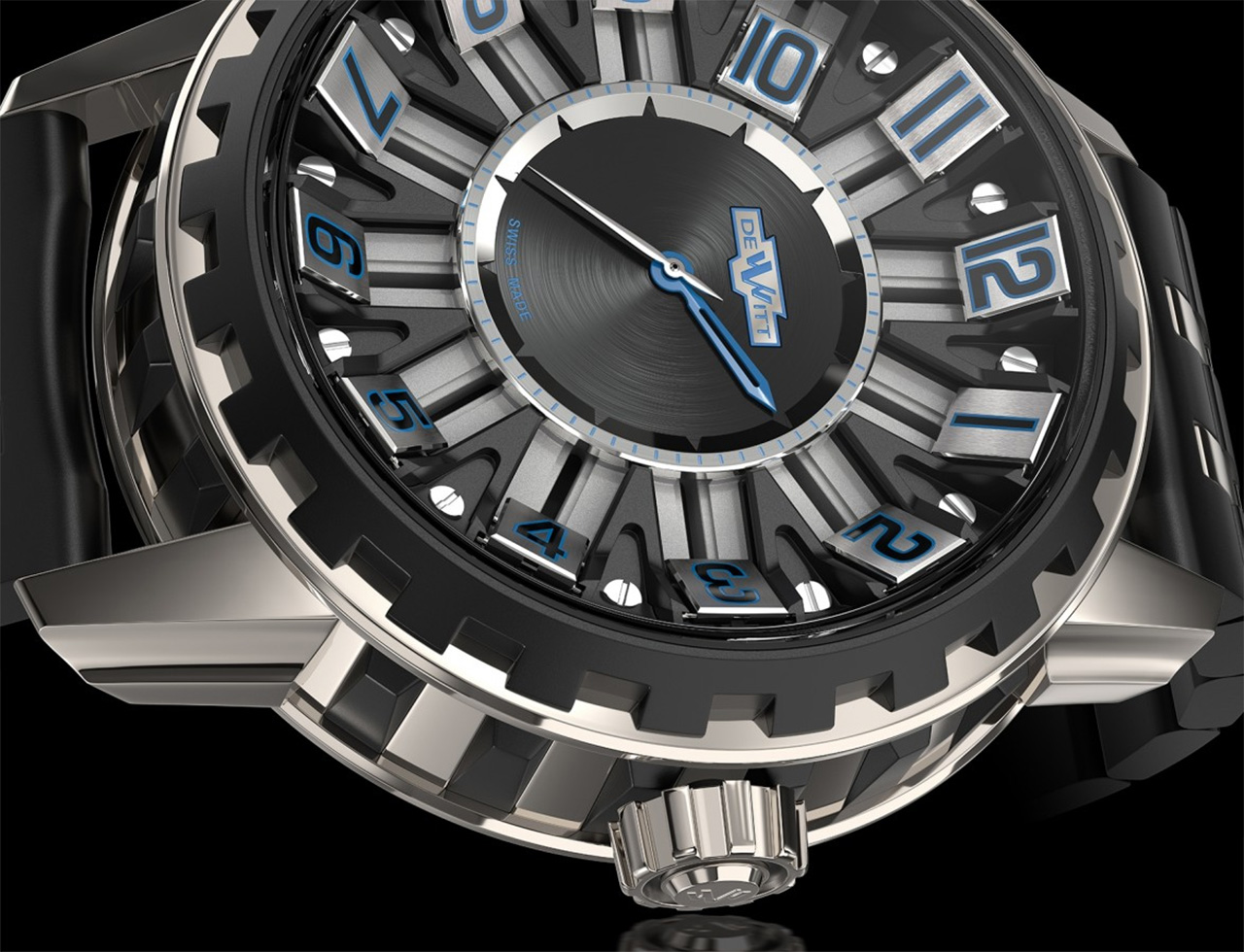 Jérôme DeWitt's interest in rotary engines, that are focal to vintage cars and airplanes from the early 20th century, featured engines that worked extremely smoothly due to their considerable inertia. This feature has been used in the mechanics of the Academia Slide. Under the hood is a mechanical self-winding movement manufactured by DeWitt – the DW 0101. The functions include 3D Hours, minutes, seconds.
The movement delivers 42 hours of power reserve and the watch is 30 meters water resistant. The watch retails for $52,000.