Production is underway for Arcimoto's FUV (Fun Electric Vehicle), and we couldn't be more excited. It's been more three years since the Oregon-based mobility company introduced the three-wheeled prototype version of the FUV, and the pre-orders came in thick and fast since then. According to Arcimoto, there are more than 4,000 pre-orders for the FUV as of June 2019.
But now, retail customers in Oregon, Washington, and California who placed their deposits can finally get their hands on one of the most unique electric vehicles to hit the streets.
The FUV is a small trike that's big on fun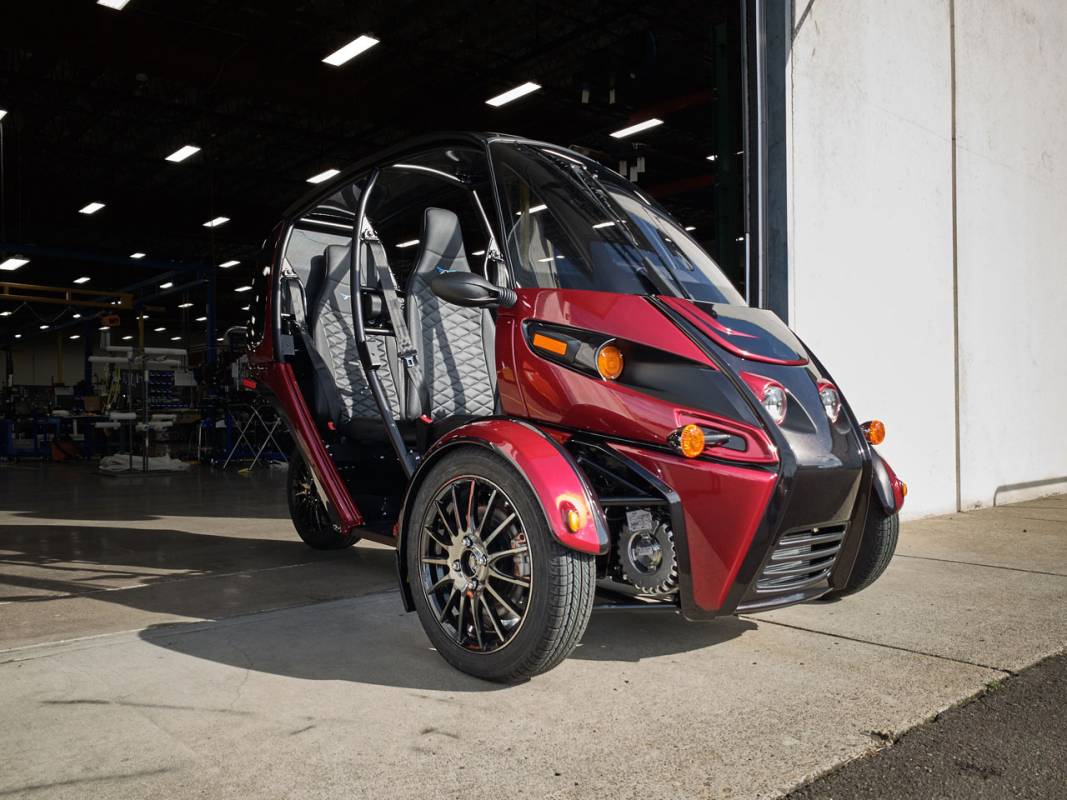 Before you get too excited, Arcimoto's FUV (Fun Utility Vehicle) is actually a trike, and you drive it like on a motorcycle. But with two wheels in the front and a single wheel in the back, the FUV is more balanced than a traditional two-wheeled bike. The vehicle has no side windows, but you have the option of fitting removable West Coast-style half doors. It even has a lockable rear storage bin to stow your shopping bags.
Driving with the top down is fun, but not so much when it rains. With that in mind, the folks at Arcimoto installed a proper roof in the FUV. You can choose a solid metal roof like in a conventional sedan, or Arcimoto can install a clear panoramic roof in either a clear or tinted configuration.
The Arcimoto FUV is a proper two-seater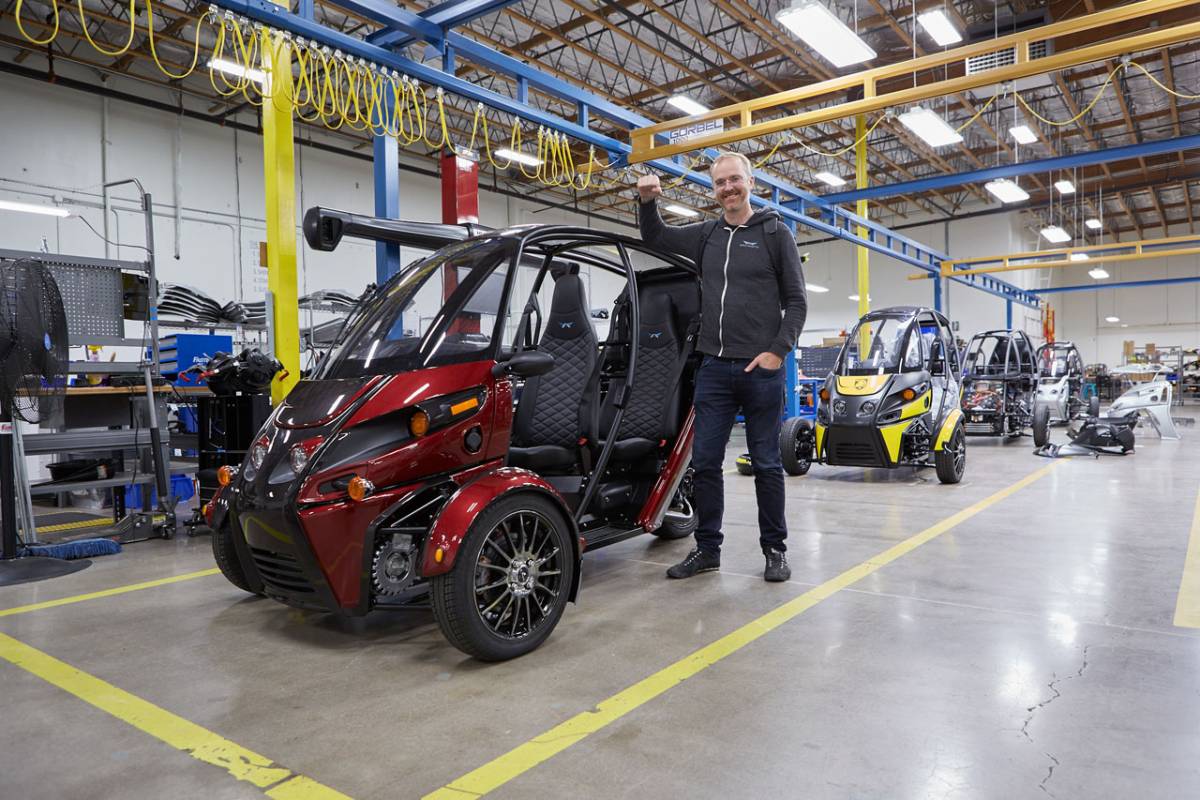 The FUV comes with two proper seats in tandem orientation. The seats have headrests and side bolsters to offer superior comfort over long drives. The battery pack is placed low under the seats resulting in a lower center of gravity. This allows the FUV to hug the corners more aggressively without danger of tipping over the machine.
It has dual front-mounted electric motors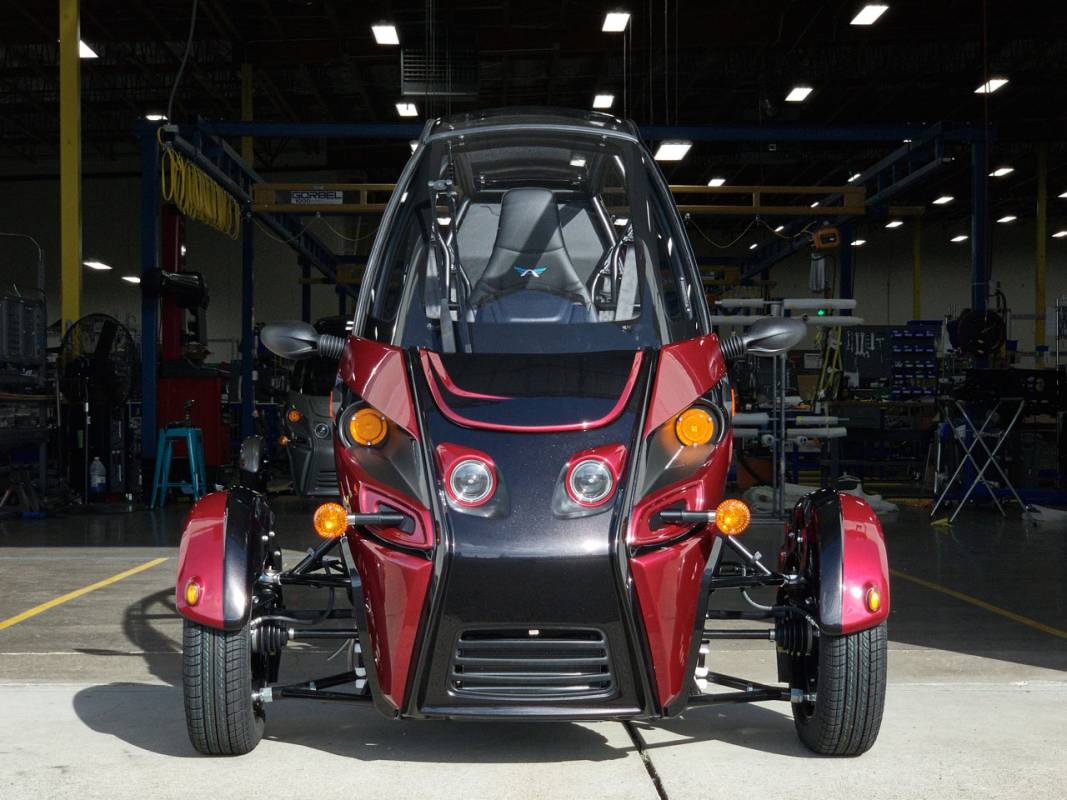 The Arcimoto FUV is serious performance cruiser. It comes with two front-mounted electric motors and front-wheel-drive. The company has yet to confirm the battery capacity, but Arcimoto claims up to 100-miles of range (using the EPA city cycle driving schedule) and a top speed of 75 mph, which is seriously quick for a half-open electric trike. Those two motors are pumping out 81-horsepower to the front wheels to accelerate from 0 to 60 mph in around 7.5-seconds.
But speed is only a small part of the equation
The Arcimoto FUV is by no means conceived to dethrone Tesla in the speed domain, but Arcimoto is kind enough to make it as practical and as comfortable to drive like a conventional car. The FUV has heated seats and grips to keep your hands and bottom warm if you're brave enough to drive a trike in winter. The vehicle even comes with basic car-like amenities like magnetic cup holders, Criss-Cross seat-belts, a smartphone mount, Bluetooth speakers, and wireless connectivity using the Arcimoto app.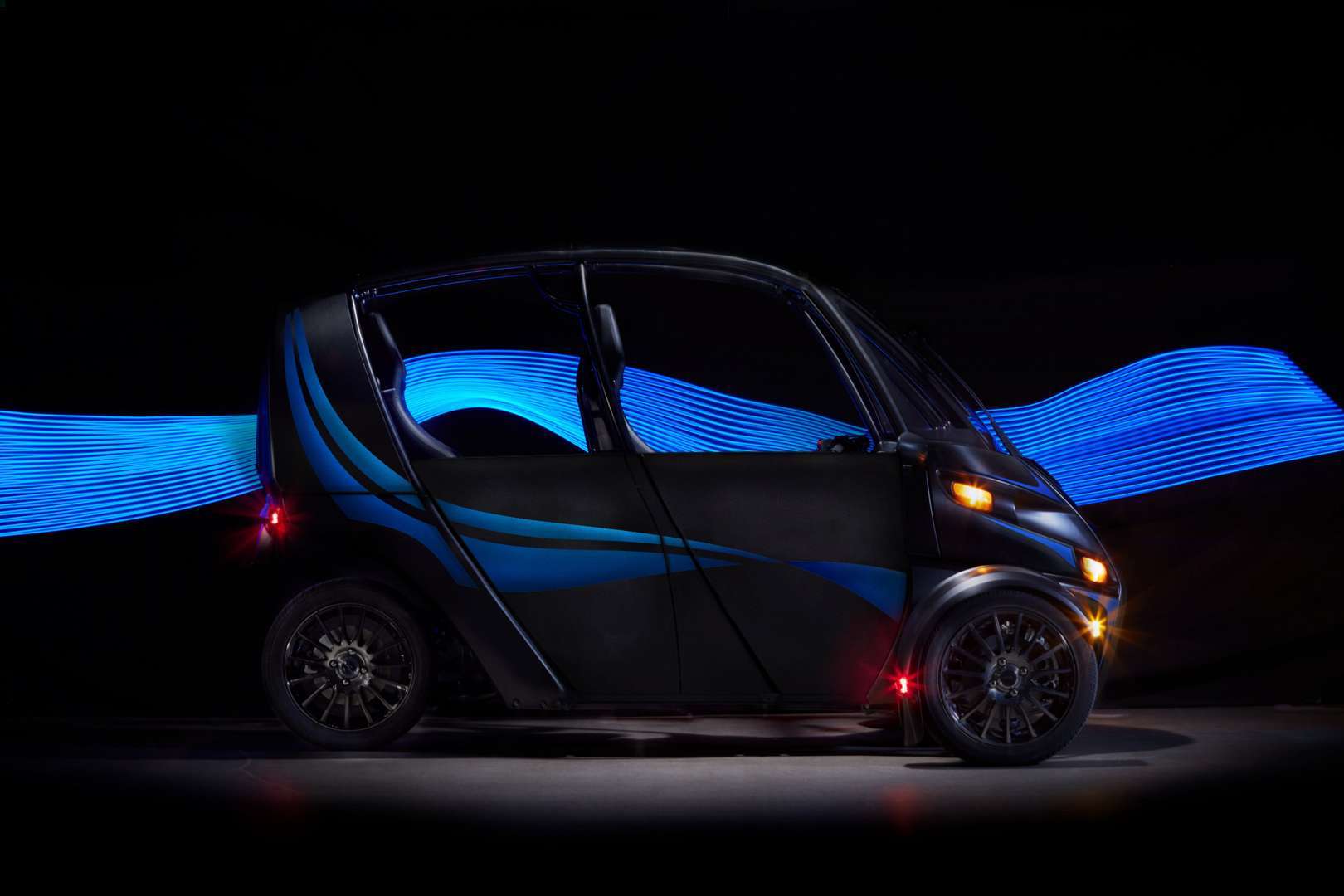 The vehicle is made in Arcimoto's manufacturing facility in Eugene, Oregon. The company is backing the FUV with a 3-year/36,000-mile warranty including the battery pack. The FUV comes with a standard Level 1 charging cable with base prices starting at $11,900. The fully-loaded FUV Evergreen Edition commands a higher starting price of $19,900.
The FUV is not alone in Arcimoto's portfolio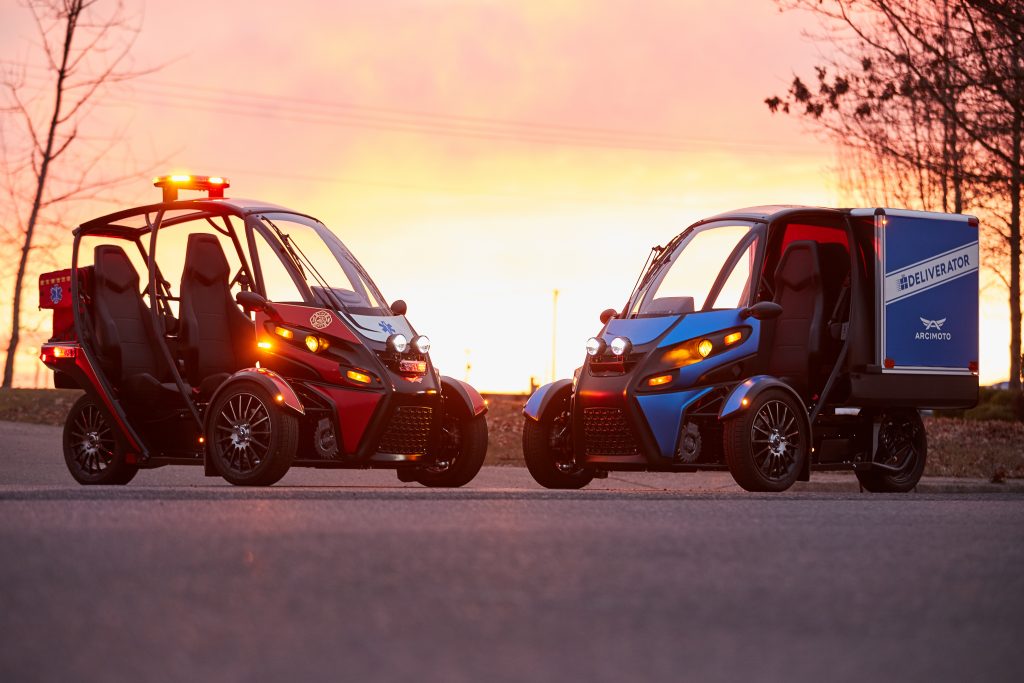 Arcimoto is in the final stages of developing the production version of the Deliverator and Rapid Responder. Both vehicles are still based on the basic architecture of the FUV but come with different body styles. The Deliverator is a single-seat delivery trike for small to large-scale businesses. First deliveries of the Deliverator begins in 2020, according to Arcimoto.
Meanwhile, Rapid Responder is designed for specialized law enforcement, security, and emergency services. The vehicle is easily dispatched to any location at a fraction of a cost of using traditional EMS vehicles. Arcimoto's Rapid Responder is equipped with a Level 1 and Level 2 240V charger to juice up the battery pack in four to eight hours.