Gateway to the Grand Canyon, Arizona is known for its rustic beauty and the mile-deep chasm created by the Colorado River. Sitting on the flipside of Nevada and California, this state has some of the best desert landscape, which includes the Saguaro National Park.
For those who don't know it, many legends and folklores consider Sedona as one of the most powerful vortexes and its proximity to the Crown Chakra of Earth – Mt Shasta in California, makes visiting the duo, a must-do pilgrimage.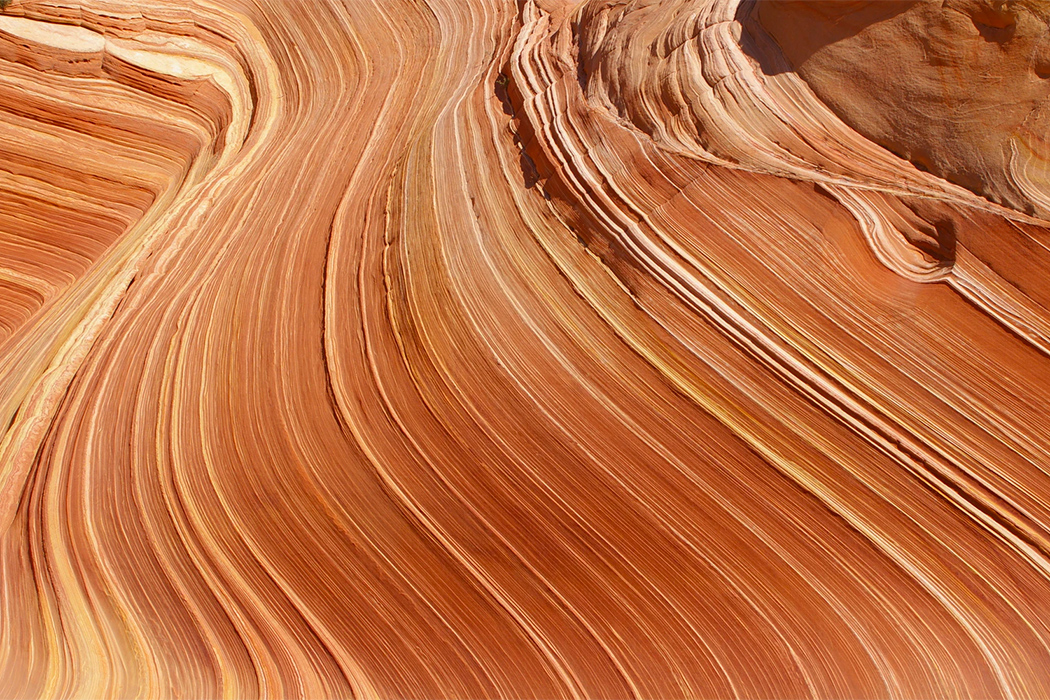 Moving on to the hiking trails in Arizona, the good news is that you can easily hike the trails all year round. Choose from the Sonoran Desert to the Grand Canyon to the Petrified National Park, however you must pick your trail according to your proficiency, as there are several hikes that can be dangerous.
Unprepared hikers are the ones who get affected the most, especially if you don't factor in the extreme heat warning. Even seasoned hikers are known to sometimes disregard the heat warnings and thinking that an extra bottle of water will help, is insanity. Just know that if there are some red flags announced by the authorities – usually updated on the websites and trail apps – respect the warnings and don't hike.
Do the Difficult
If you are a seasoned hiker then some of the hardest trails that can challenge you, include the South Mountain Alta Trail, The Piestewa Peak Summit Trail, Echo Canyon Trail (Camelback Mountain), Cholla Trail (Camelback Mountain) and Ridgeline Trail (Superstition Wilderness). Apart from the trails' terrain, elevation and approach, some of these routes are difficult due to the time taken to walk them and the snakes (among other wild life).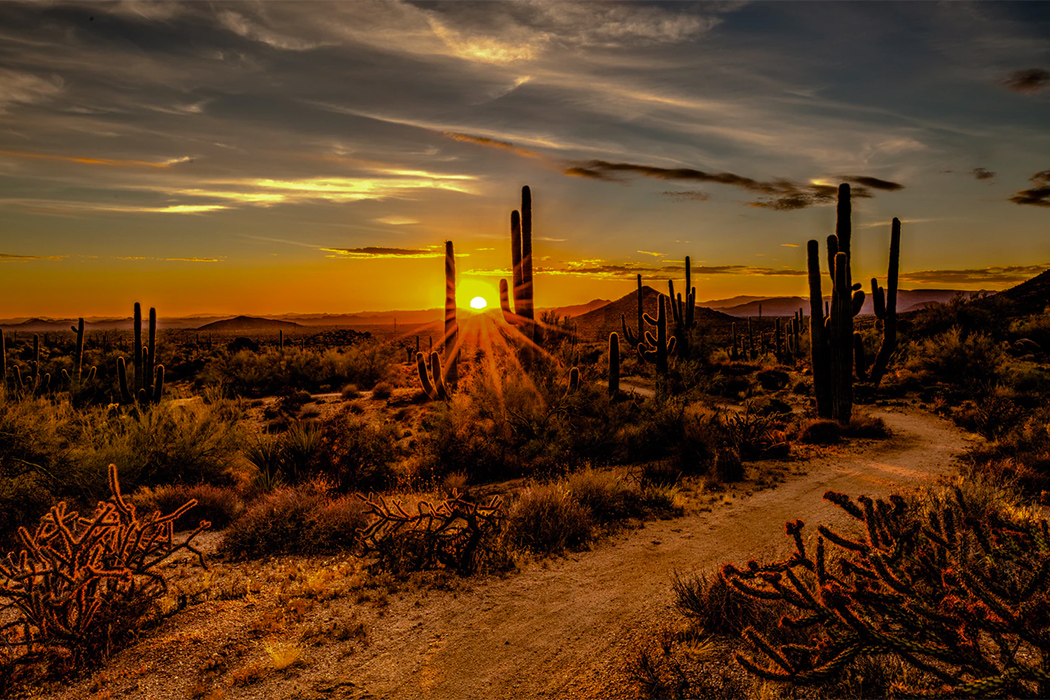 Hikers also find the follwing as some of the most scenic trails: Superstition Wilderness Area, close to Apache Junction city, McDowell Sonoran Preserve – it is the largest urban park in the United States, South Mountain Park and Preserve – designated as a Phoenix Point of Pride, White Tank Mountain Regional Park – called 'white' thanks to the white granite cliffs surrounding it, Sunrise Peak, Usery Mountain Regional Park and Phon D Sutton Recreation Area.
A Well Prepared Hike
Of all the places, if I had to pick, I'd first try out Sedona, and one of the best times to visit here is from March to May as the temperatures are warm. After May, it can get scorching hot, so the next window of opportunity comes in September to November, when the weather gets mild. The area is in full bloom in the earlier part of the year and hikers prefer this time this season.
It is advisable wear well-fitting and broken-in lightweight hiking boots. I once did the mistake of hiking in a new pair of boots, not only did I get blisters on the back of my feet, I had damaged my big toenails due to the compression of the toe-box area.
The hikes recommended around Sedona include Soldiers Pass, Little Horse, Fay Canyon, Broken Arrow, West Fork, Doe Mountain Trail, Huckaby and Boynton Canyon Trail. Be sure to carry a small lightweight flashlight with extra batteries, sunscreen, glasses, hat, a map compass, signal mirror and water purification tablets.
Start early to avoid the afternoon sun and keep an eye on the weather. Most importantly, educate yourself on the creepy crawlies that you can expect to find on the trail you are about to take.
While on the topic of what-to-carry, let me elaborate a little on this. It is a good idea to equip yourself with some essentials, and even if you know what to carry, use this as your check-list.
Tent
It's is always a good idea to carry a basic tent, even though you may want to do only a day trip. It's always a lot hotter and sunny during the afternoons, so in case you intend to rest during that time, you could pitch a tent and relax for a bit in the shade.
Sleeping Bag
If you intend to stay the night outdoors, then a sleeping bag is a must-have. At night, the temperatures can drop drastically, so factor this in. Moreover, creepy-crawlies can be kept at bay while you snuggle into your bag for some peaceful winks.
Water Filter
Some of the trails in Arizona feature natural springs or lakes, and you may get tempted to refill your bottle with some water. To avoid bacterial infections and bugs, its best to use a portable filter or water purification tablets.
Fire Starter and First Aid Kit
Waterproof matches, flint, cigarette lighter or a magnesium fire starter, the choices are endless. But it's essential that you carry something with you, that will help you start a fire – should the need arise.
The First Aid Kit is a no-brainer, so I won't even quantify this with an elaborate explanation. Do remember to include insect repellent and antidotes to itchy plants and crawlies.
Multi Tool or Army Knife
I always carry my Porsche Design Army Knife on every trip outdoors, including business trips and vacations. You never know when you may want to cut an apple or mend a tent. A good multi-tool should include a knife, scissor, needle, tweezer and toothpick.
Although smartphones are equipped with maps and navigational guides, it's a good idea to carry a small compass and GPS tracking device. Apart from these, a handy rain jacket and toilet paper are some of the essentials that you may want to consider.
The Easy Trails in Arizona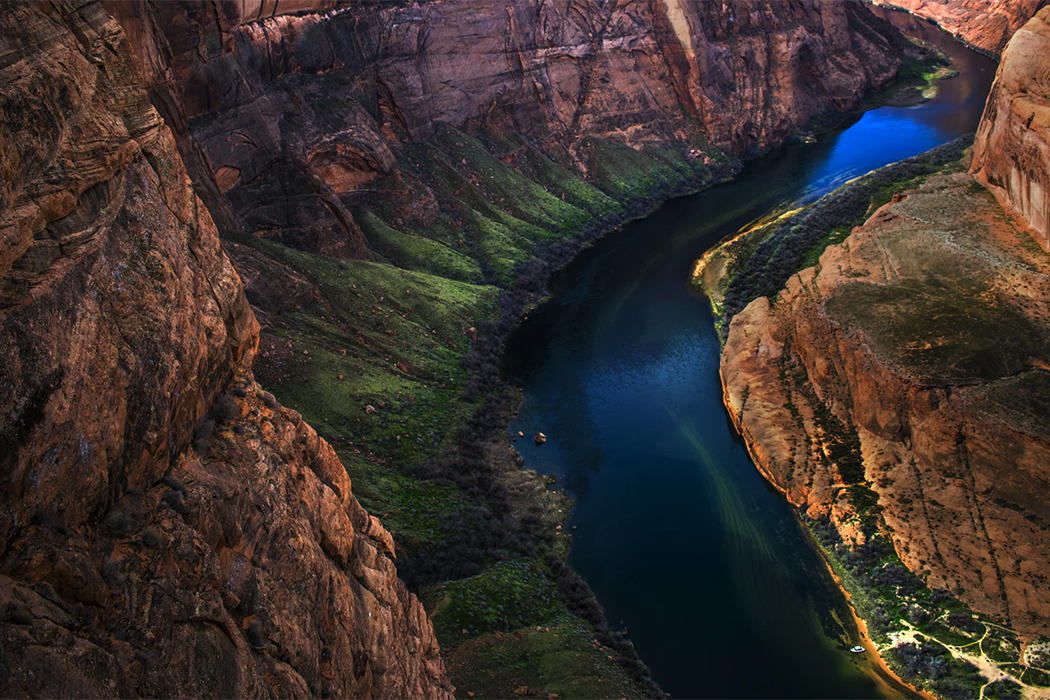 Soldiers Pass Trail – located at Oak Creek Canyon in Sedona, entry to this trail is free. You should try and see the seven natural pools during the rainy season and enjoy the views.
Robbers Roost Trail – another easy train in Sedona, the entry to this location is also free. One of the reasons why hikers like this trail is the beautiful views that you can get from the cave. Robbers used to hide in the caves from ranchers.  
Horseshoe Bend Trail – located at Page, these is an entry fee that each vehicle must pay to access this trail. After hiking only 1.5 miles, you will be privy to the spectacular horseshoe bend. Those who want to, can explore the horseshoe-shaped canyon by kayaking.
The other easy trails to consider include Phoenix Sonoran Preserve, Aspen Nature Loop and the Birthing Cave, which have no entry fee. The West Fork Trail in Sedona is an easy hike too, but you will need to pay an entry fee.
Before you fancy a swim at any locations, be sure to check for recent updates and potential hazard and be sure to respect the environment too.