Featuring Dusen's signature geometric prints, the peachy interiors of the lemon-yellow Arlo Skye X Dusen Dusen limited-edition zipper collection, looks ready to pack in your gear for short and long travels. Collaborating with Brooklyn-based designer Ellen Van Dusen, the collection is available in two carry-on styles – one with a hard-shell front pocket – and a check-in bag. Three bags in total.
Designer Ellen Van Dusen launched Dusen Dusen in 2010, and more known for her womenswear line that sports original prints on versatile, wearable silhouettes. The footprint of the brand increased to include Dusen Dusen Home, a textile and home goods. Her collaboration with Louis Vuitton and Tumi alums – Arlo Skye, is a good move, giving us this interesting collection.
Impact-resistant Design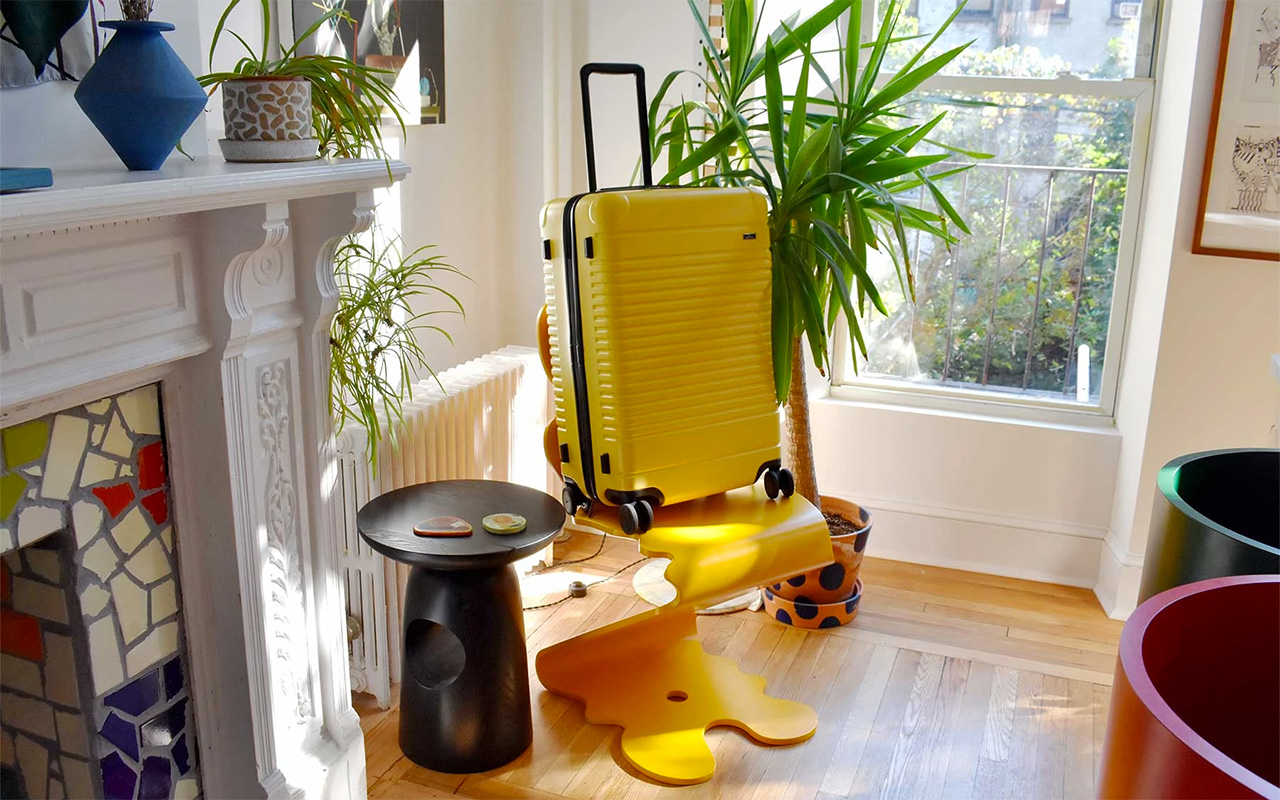 The key to success with the Arlo Skye X Dusen Dusen series, is the is construction of an impact-resistant polycarbonate exterior. Using tamper-proof, double-coil outer zippers with FreeFlex construction, what the design ensures is that you will never have broken zippers again. The integrated TSA-approved combination lock is standard, but keeping up with the current norms, you will notice that the bags have whisper-quiet wheels.
The geometric print lining the inside of the bag, is constructed from anti-microbial interior lining. The carry-on bags come with a 'blazing-fast' charger that promises to juice up your phone to half-way in 30 minutes.
More than a Suitcase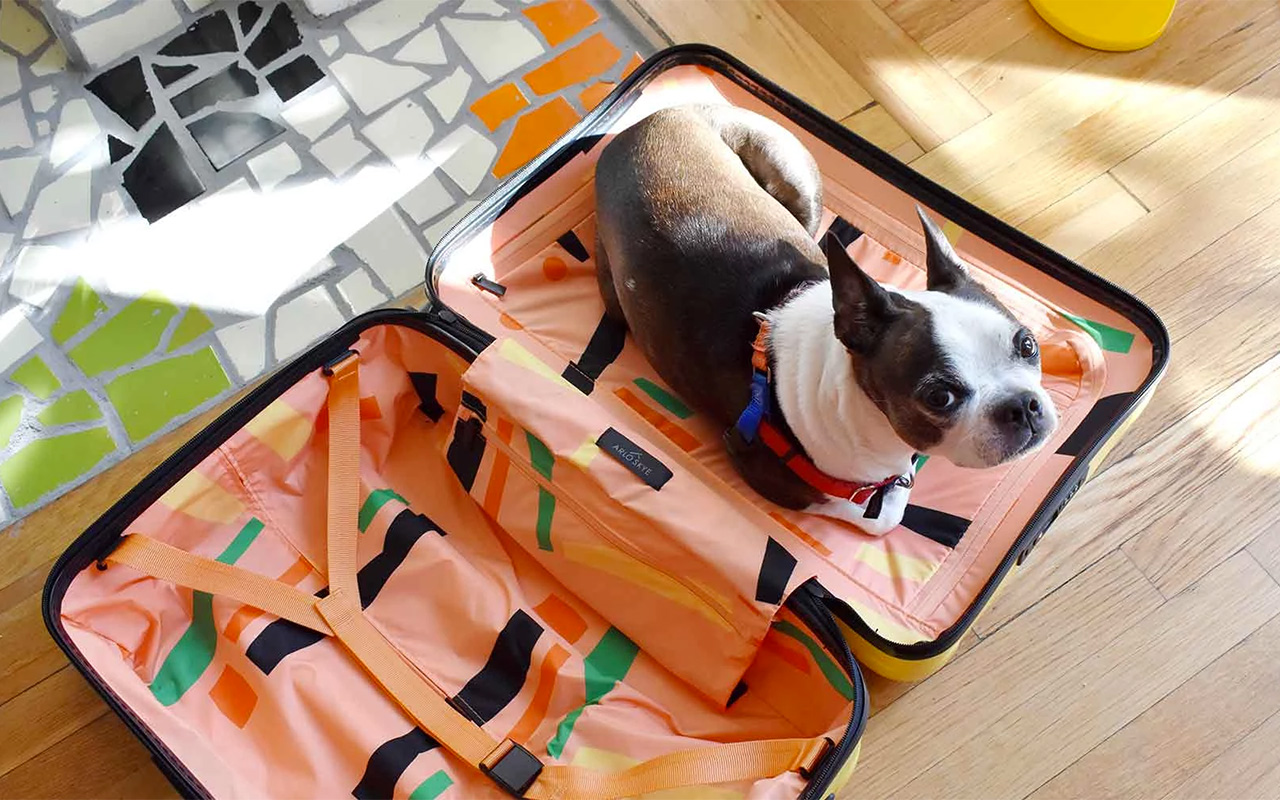 Think of the Arlo Skye X Dusen Dusen as a collection that will appeal to creative minds, sports lovers and people who want spot their suitcase from a mile, when it's on the conveyer belt. It stands prominently in a 'sea of identical black bags'.
The bold interior print is custom-designed and hopes to inspire happiness, each time you interact with the 5-color printed interiors. With the focus on making it lightweight, the Zipper Carry-On Max weighs just 7.1lbs with a 45L capacity.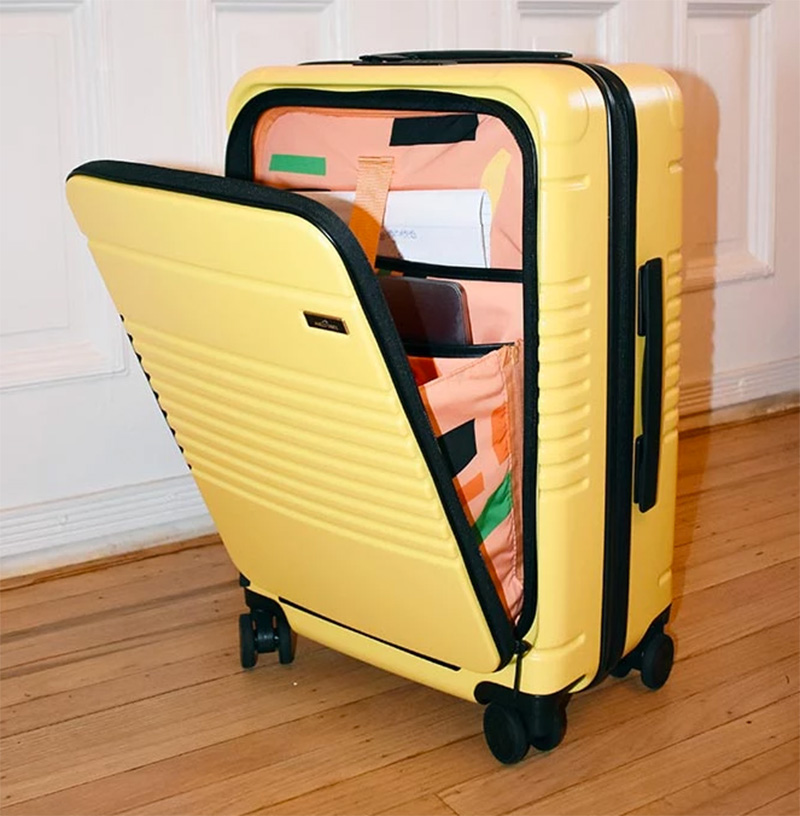 What we love, is the quick access pocket, which allows you to grab your laptop, passport or hoodie, through the tone-on-tone, hard-shell exterior – front pocket. This feature is available with the carryon Carry-on Max with Front Pocket.
Both the Carry-Ons come with an integrated, airline-compliant charger that can be removed with a click. The charger boasts of blazing-fast USB C and USB A ports with PD technology.
The Zipper Carry-On Max, The Zipper Carry-On Max with Front Pocket, and The Zipper Check-In range from $350 to $395. Shipping begins on November 15, 2019.