Kammok of Austin, Texas is in the business of designing high-quality outdoor gear. They've been busy honing their craft and bringing to market a variety of performance-based equipment to enhance your experience in the outdoors. Kammok just announced a new lineup of packs for adventurous lifestyles – The Burro Pack Lineup.
Over the last eight years, Kammok has been creating adventure-worthy grade gear with a solid reputation. Kammok products are known for technical superiority and durability. Furthermore, the company prefers to work with strong and recycled materials with low to no chemical processing in an effort to reduce their carbon footprint during fabrication – making the products not only reliable but feel good too.
Kammok was born after a fall from a poorly made hammock
The company started back in 2010 by Greg McEvilly, when, as the story goes … during a fateful night of hammock camping, a small tear in the fabric gave way, expediting Greg's chute to the ground. After assessing a couple of bruises and a gap in the outdoor market for quality equipment, the founder decided it was time to build a better hammock.
An easy and portable place to call home when wandering through wilderness – the Kammok hammock. Since then, Kammok has expanded their range of products, specializing in a minimalist approach to travel and lifestyle with other hammocks, types of shelter and insulation, and most recently – The Burro line of packs.
Packs designed with technical performance in mind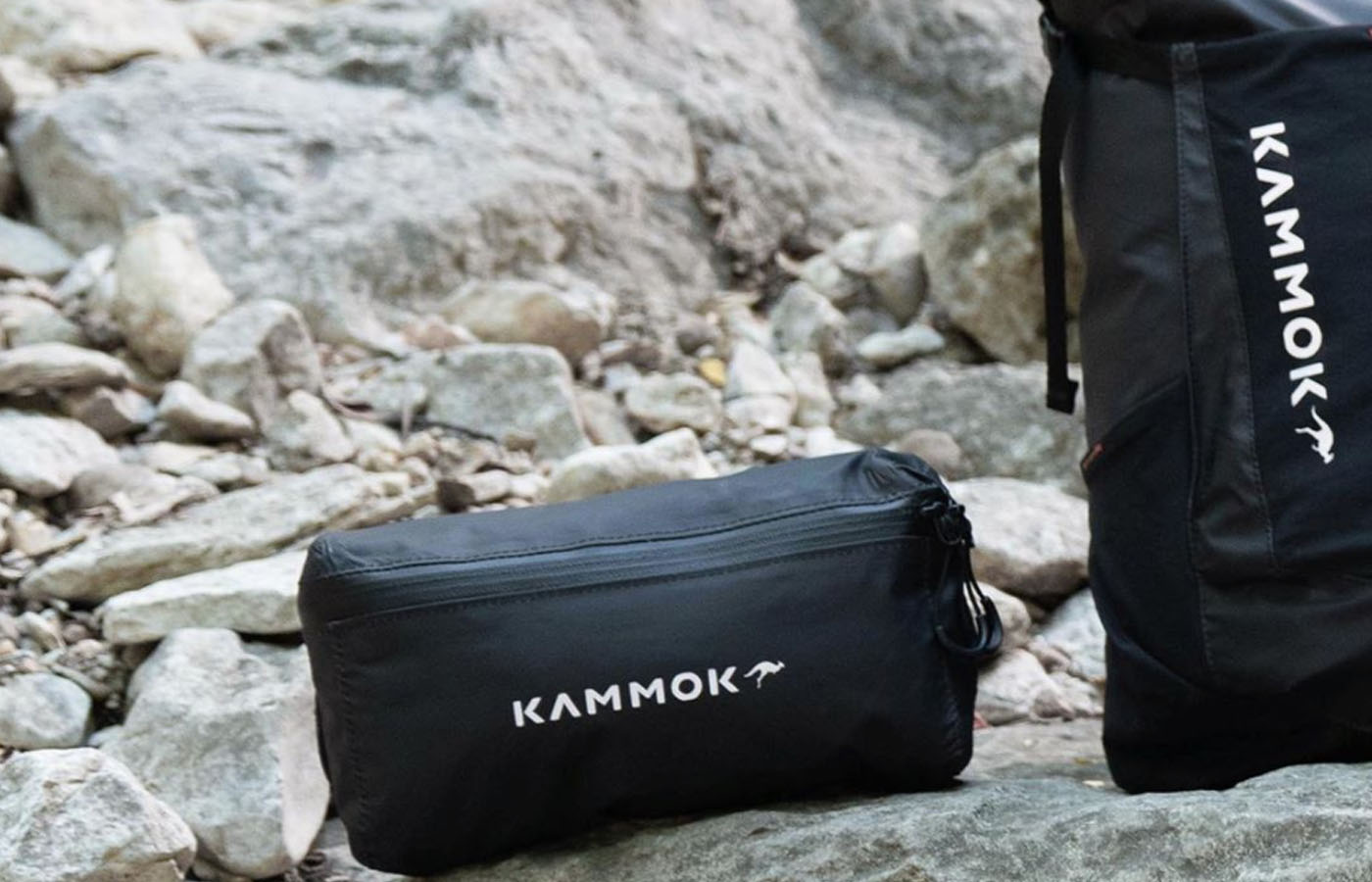 The idea to design a line of high-performance packs for adventurous lifestyles had been on the company's mind for some time. The Burro Packs were just announced. The packs are designed to be highly reliable, functional, lightweight, modular, versatile, and weather-proof.
For now, there are three models to choose from – to best suit your needs … the smaller Burro Zip 18, the mid-sized Burro Roll 26, and the largest of the trio, the Burro Duffel 30 for extended periods of time. All of the Burro Packs come equipped with Kammok's custom Adamas™ fabric, a lightweight but rugged 70D ripstop nylon with laminate core and PU coating for waterproof seam sealing and have a 12,000 mm waterproof rating.
The Burro Zip 18 Liter and Burro Roll 26 Liter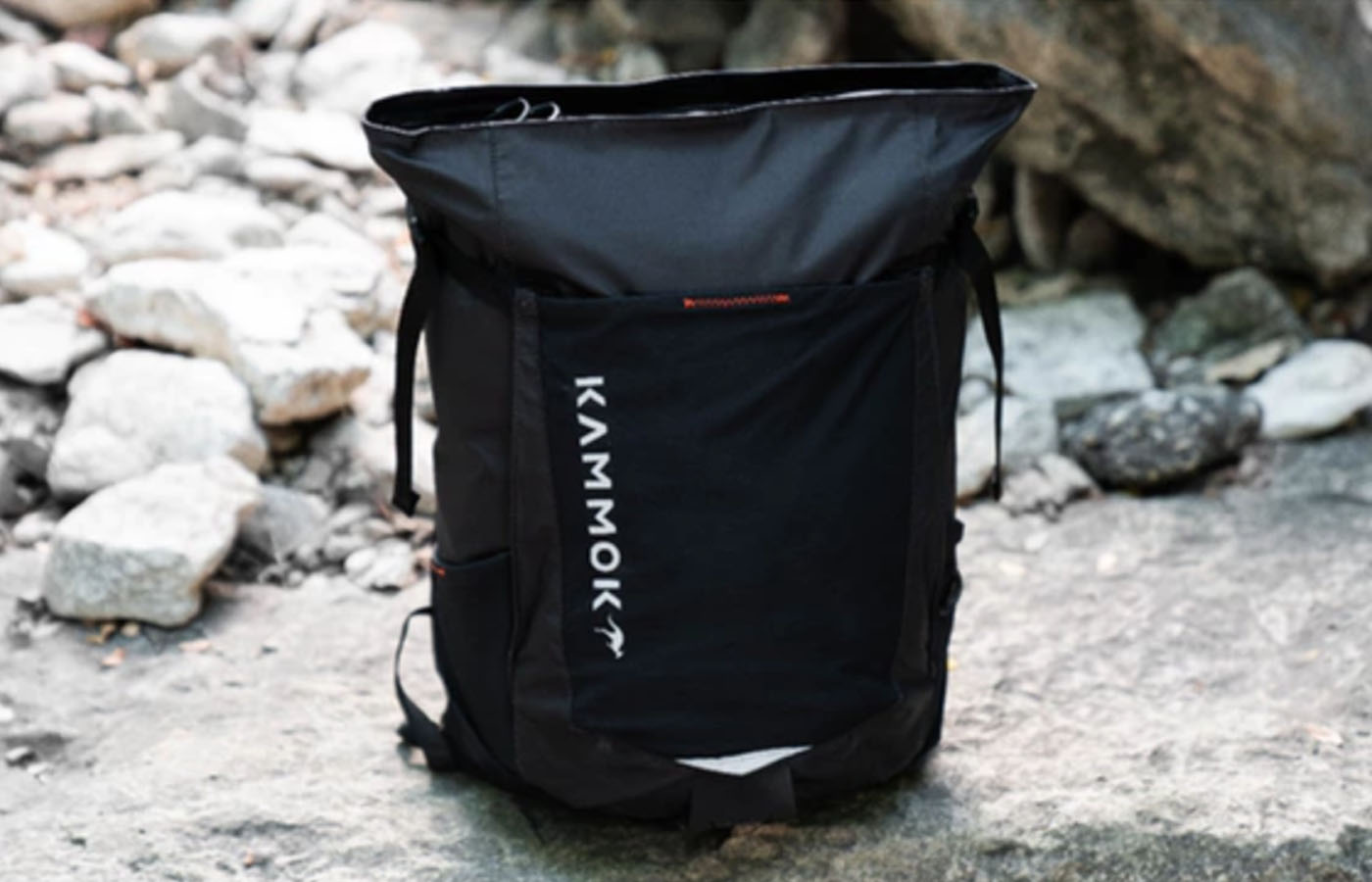 These two backpacks feature a modular padded pack pad for comfort and support when the pack is filled with your belongings. The modular pad is removable with many uses: it doubles as a cushioned laptop sleeve, portable laptop pad, and can also be used as a waterproof camp seat for sitting on the ground or elsewhere.
Moving along to the exterior of the packs, you will find a front and side pocket made from a stretch mesh for stashing stuff and placing your water bottle. There's a secret pocket for important documents like a passport, a snack, or your keys. And a hip belt to help with load bearing has expandable mesh zip pockets that are convenient for smaller mobile devices and cameras. The inside features pockets and compartments for internal organization into which a 15-inch laptop can be placed. The shoulder straps and back panel are made with from a cushioned 3D Diamond mesh for extra comfort.

The smaller pack is ideal for day trips, hikes, morning commutes, and city strolls. The larger Burro Roll 26 comes with an adjustable roll top for load management and side zipper that allows for quick access to the main compartment – the larger and latter one is better suited for overnight trips and weekend travel. Both are available in two colors: Onyx and Ember Orange.
The Burro Duffel 30 Liter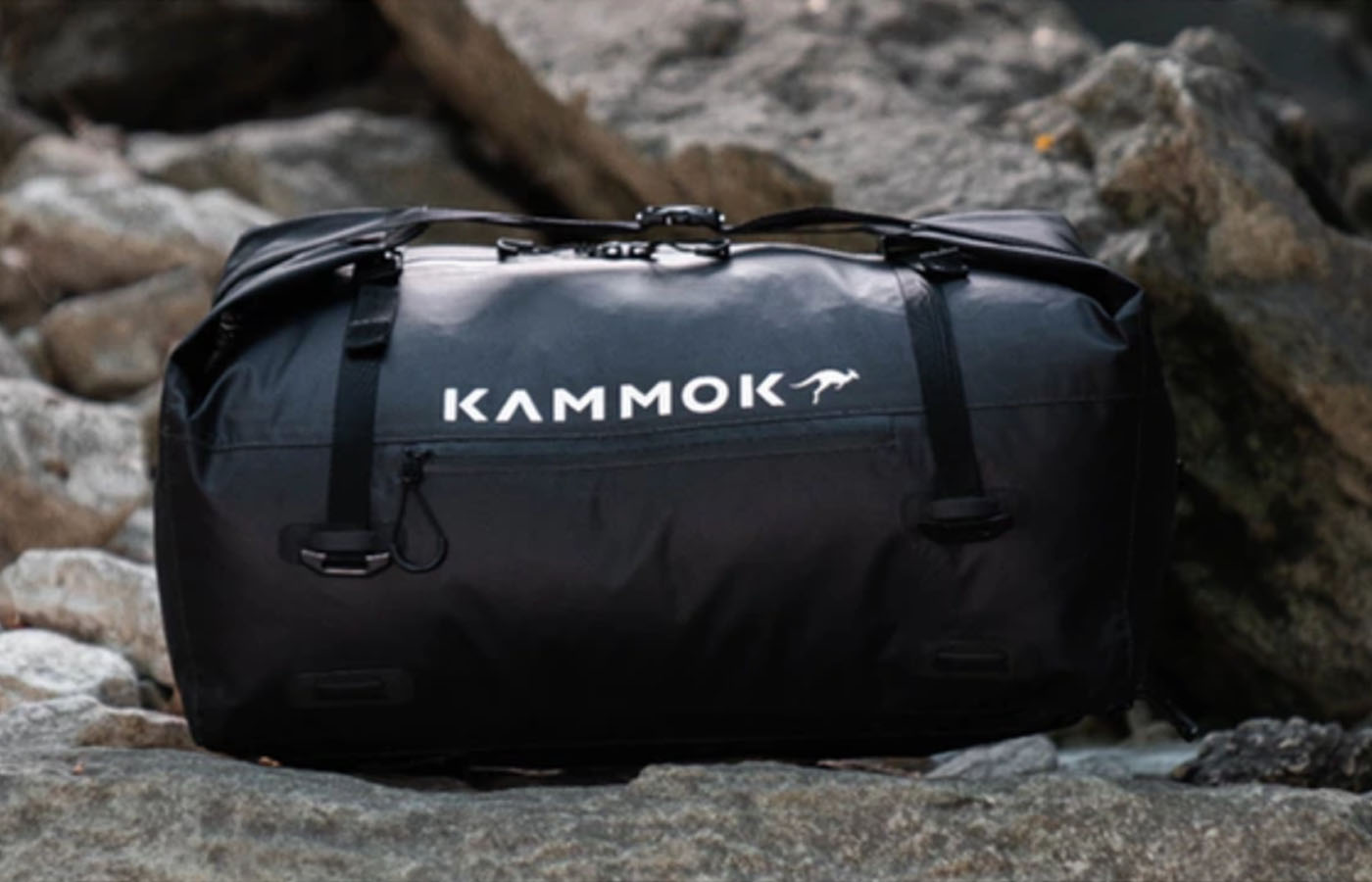 This sleek-looking duffel has ample space and is designed for longer trips of a week or more. It's handy for taking climbing gear and ropes to the crag or for toting along an entire campsite. The Burro Duffel 30 Liter can be carried over the shoulder or converted into a backpack and comes with the a stowable waist belt and removable back pad made from durable EVA foam.
All Burro packs are currently available for pre-purchase on Kickstarter with limited time early bird special pricing (estimated delivery dates are for this November and December). Also good to note is that all Kammok products come with free shipping and returns and lifetime warranty – a testament to the manufacturer's confidence in their products.