The Aston Martin DBX SUV is not slated to debut until later this month, but the British carmaker is constantly releasing tidbits of information related to its newest and first-ever SUV. The latest is a sneak peek into the luxurious and commodious interior along with specific pricing information for all key markets.
The Aston Martin DBX starts at $189,900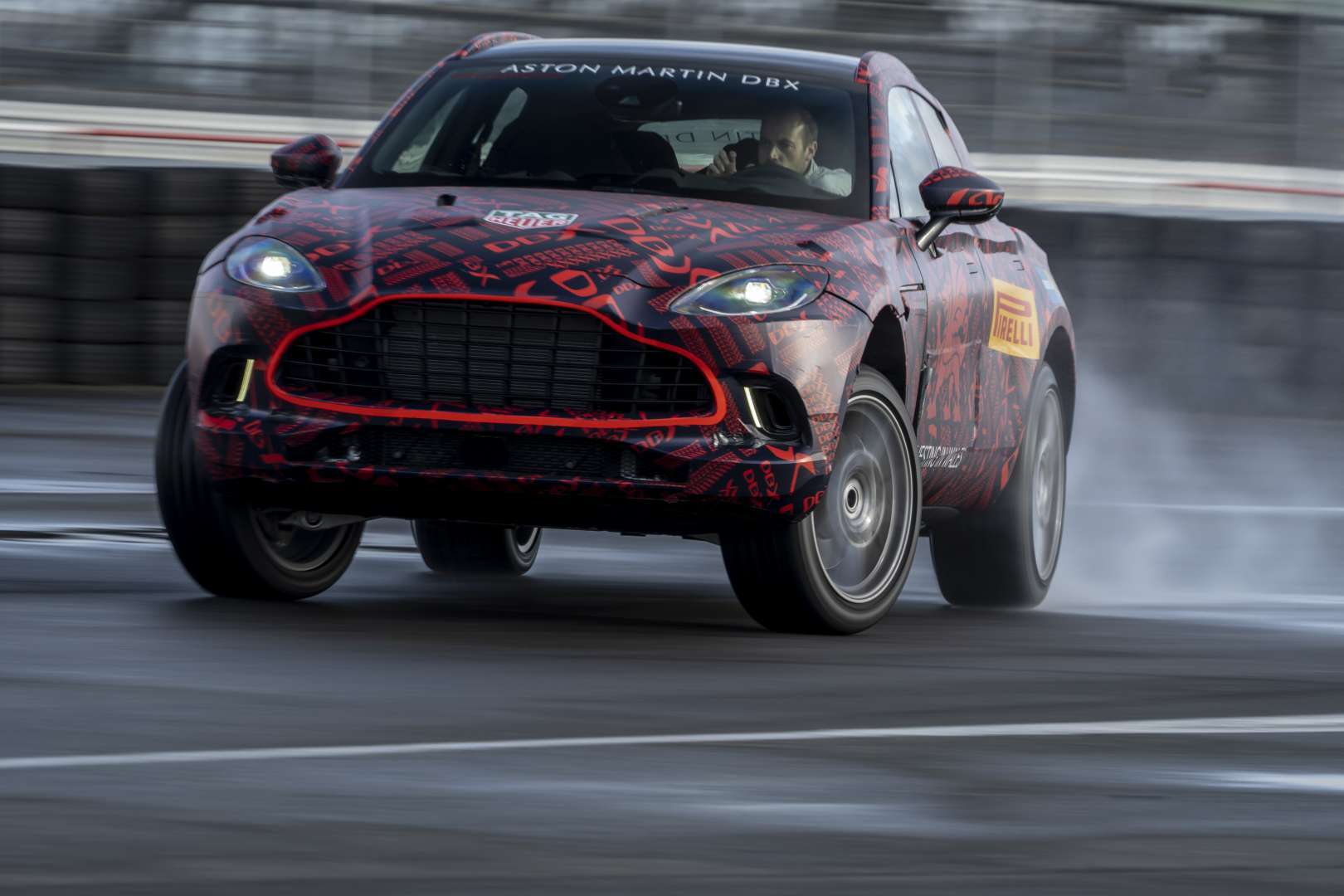 Now, that's a lot of money for a crossover SUV. But don't forget, we're talking about an Aston Martin with five doors, seating for five, and a large V8 engine courtesy of the speed freaks at Mercedes-AMG. With prices starting at $189,900 it's dearer than the Vantage but costs less than the DB11. In the world of Aston Martin, the new DBX SUV surprisingly delivers good value for money.
In other markets, the DBX commands £159,000 in the United Kingdom, ¥22,995,000 in Japan, €193,500 in Germany, and CN¥2,378,000 in China.
The interior combines posh luxury with sportiness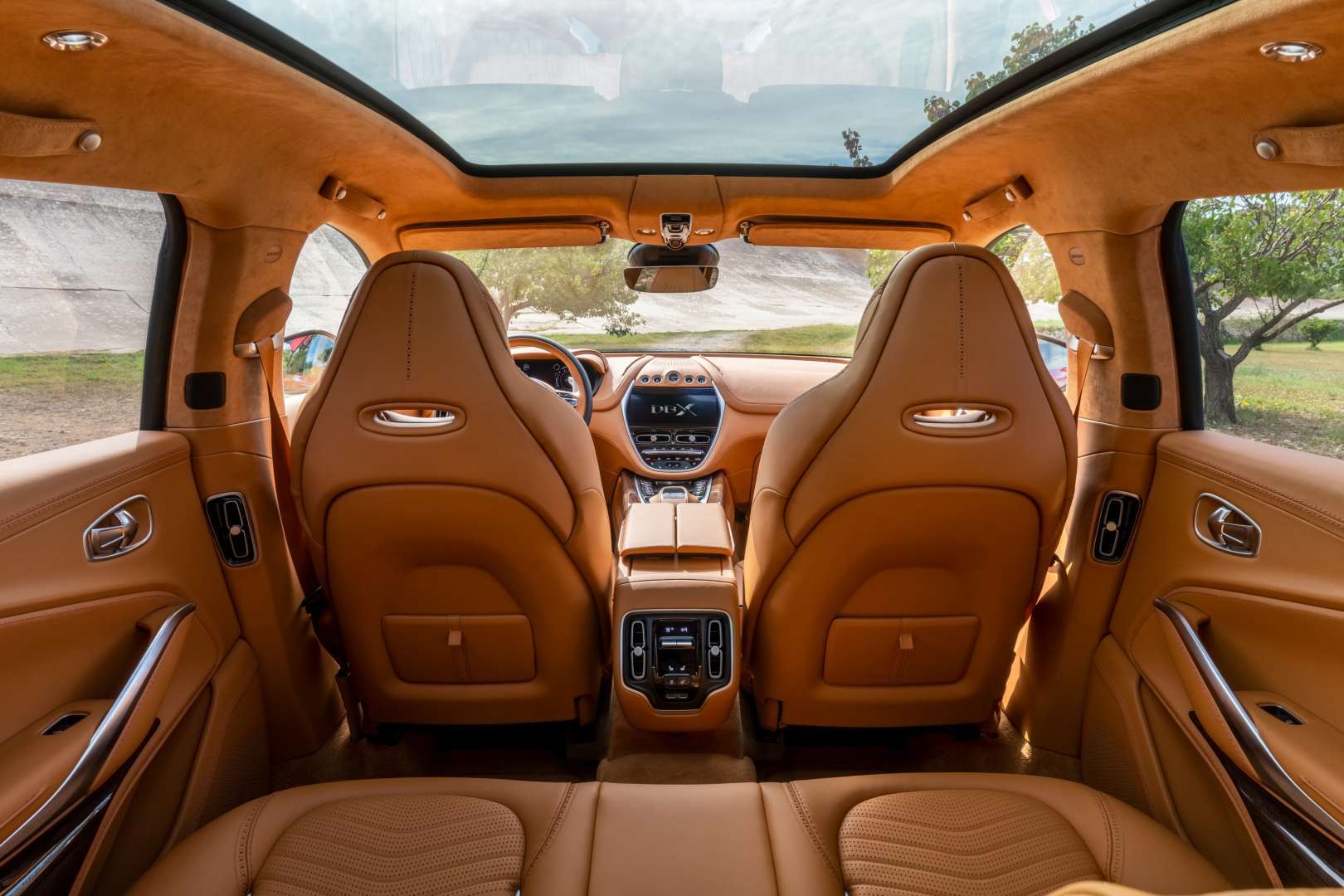 Aston Martin also gave us a peek of the DBX's handsome and well-appointed interior. As expected from a luxury SUV, all touch surfaces are covered in fine leather, metal, and Alcantara. However, Aston Martin's priority is to give the DBX a genuine sporting character without penalizing comfort and luxury.
According to the official press release, the company spent over six months perfecting the driving position. This includes the height, positioning, and orientation of both front and rear seats along with measuring the proper adjustments for the steering column. The idea is for the driver to always have a clear view of the controls while having better outside visibility. In fact, Aston said the driver's seating position allows a clear and unperturbed view of the vehicle's bonnet.
Of course, the rear seats also got some love. Aston Martin said the design team made sure the rear occupants are not leaning over the driver and front passenger – the result of conventional stadium seating arrangements in ordinary SUVs. Even children were invited to the company's design studio to ensure those rear seats are kid-friendly in terms of safety, visibility, and comfort as well.
This means class-leading space in a relatively compact package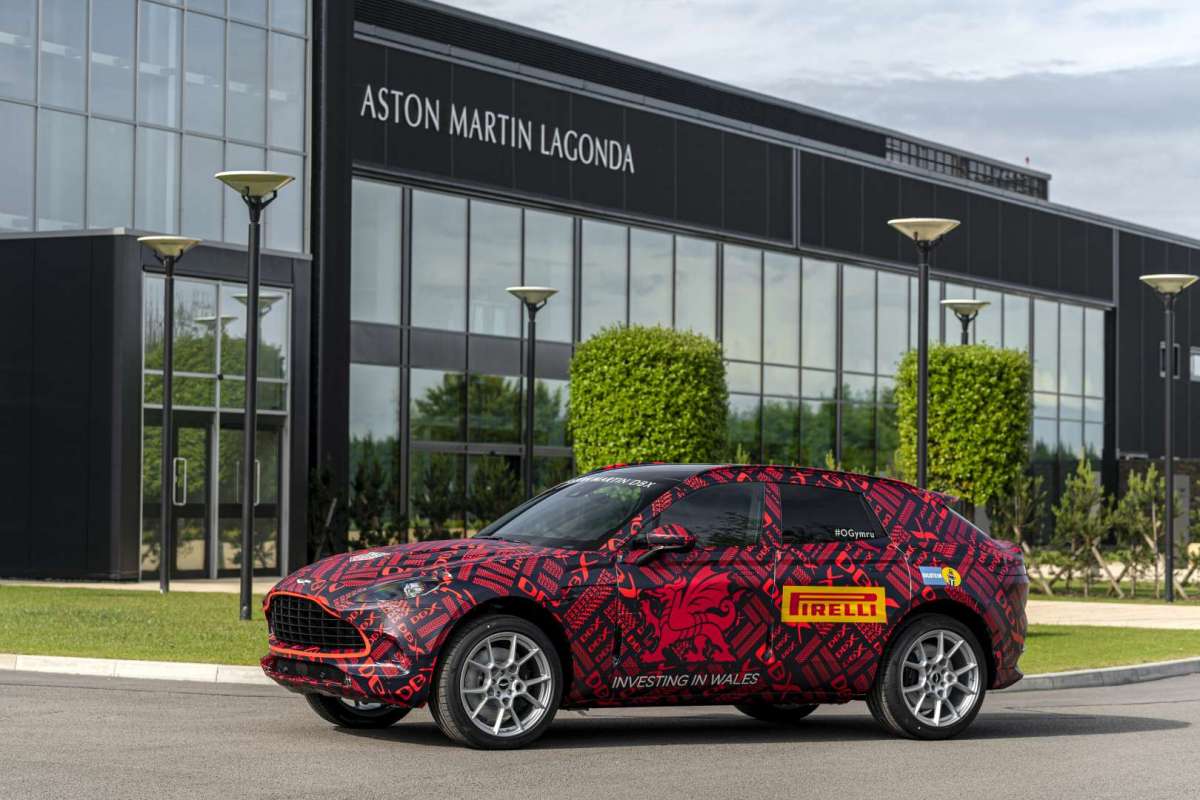 Aston Martin said the DBX offers class-leading front and rear legroom along with a feeling of airiness inside the cabin, the latter courtesy of larger side windows and a full-length panoramic glass roof. Typical of a family SUV, the new DBX ensures adequate wiggle room and all-around visibility no matter where you sit.
Further bolstering the feeling of space is the new sweeping dashboard and center console design. Aston Martin confirmed each button and dial were carefully positioned after a lengthy discussion with the brand's Female Advisory Board. The company also hosted customer clinics with high net worth individuals (HNWI's) from mixed demographics to ensure the cabin and controls offer the familiarity of an Aston Martin.
The DBX has an innovative center console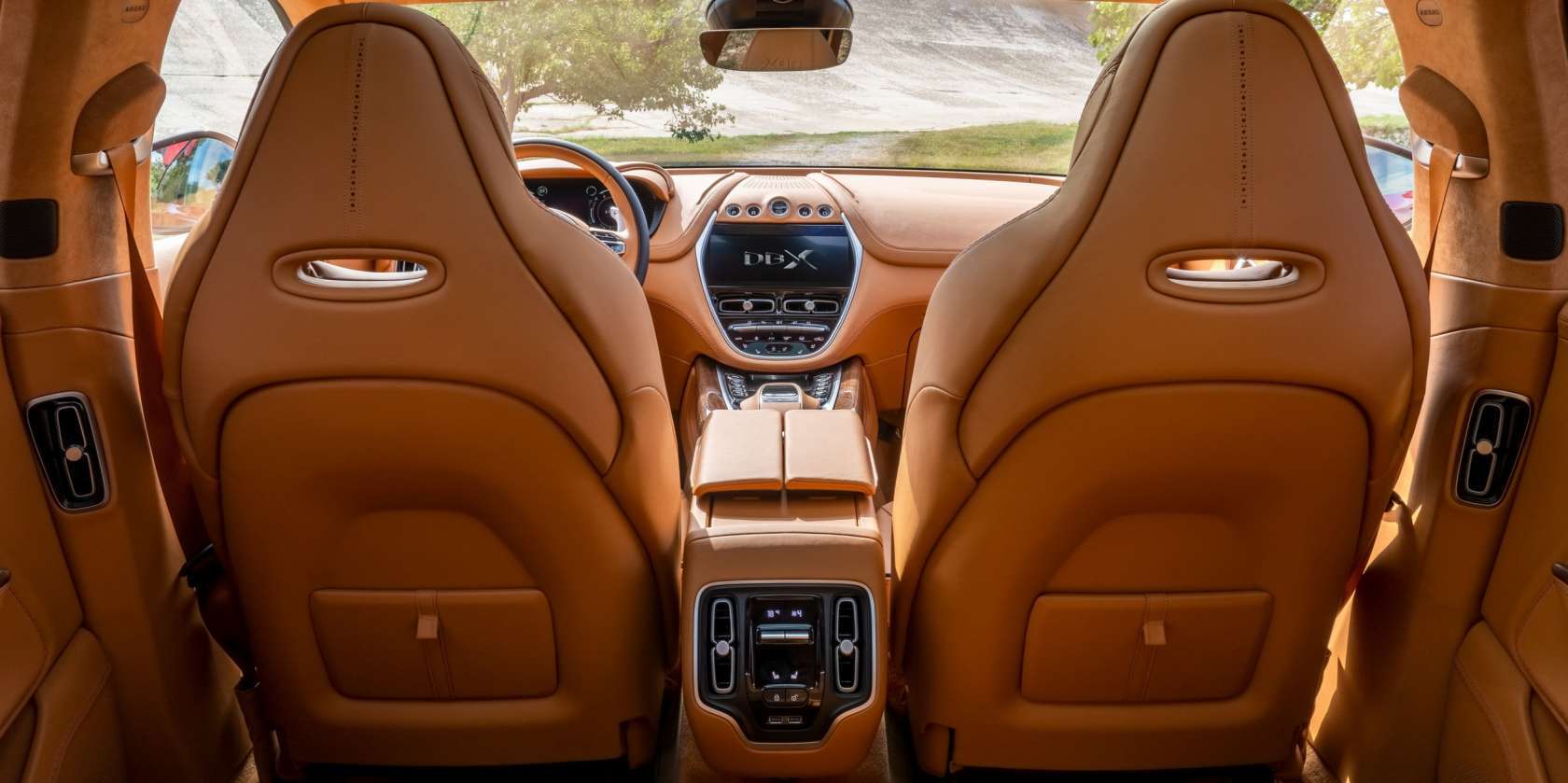 Cabin storage is a huge deal in an SUV, and Aston Martin knows this all too well. Addressing this issue is a new bridged center console. It's large enough to accommodate Hermes handbags and 1.5-liter water bottles, and yet it manages to give the DBX's interior an elegant yet functional floating aesthetic.
Aston's new DBX is a sports car on stilts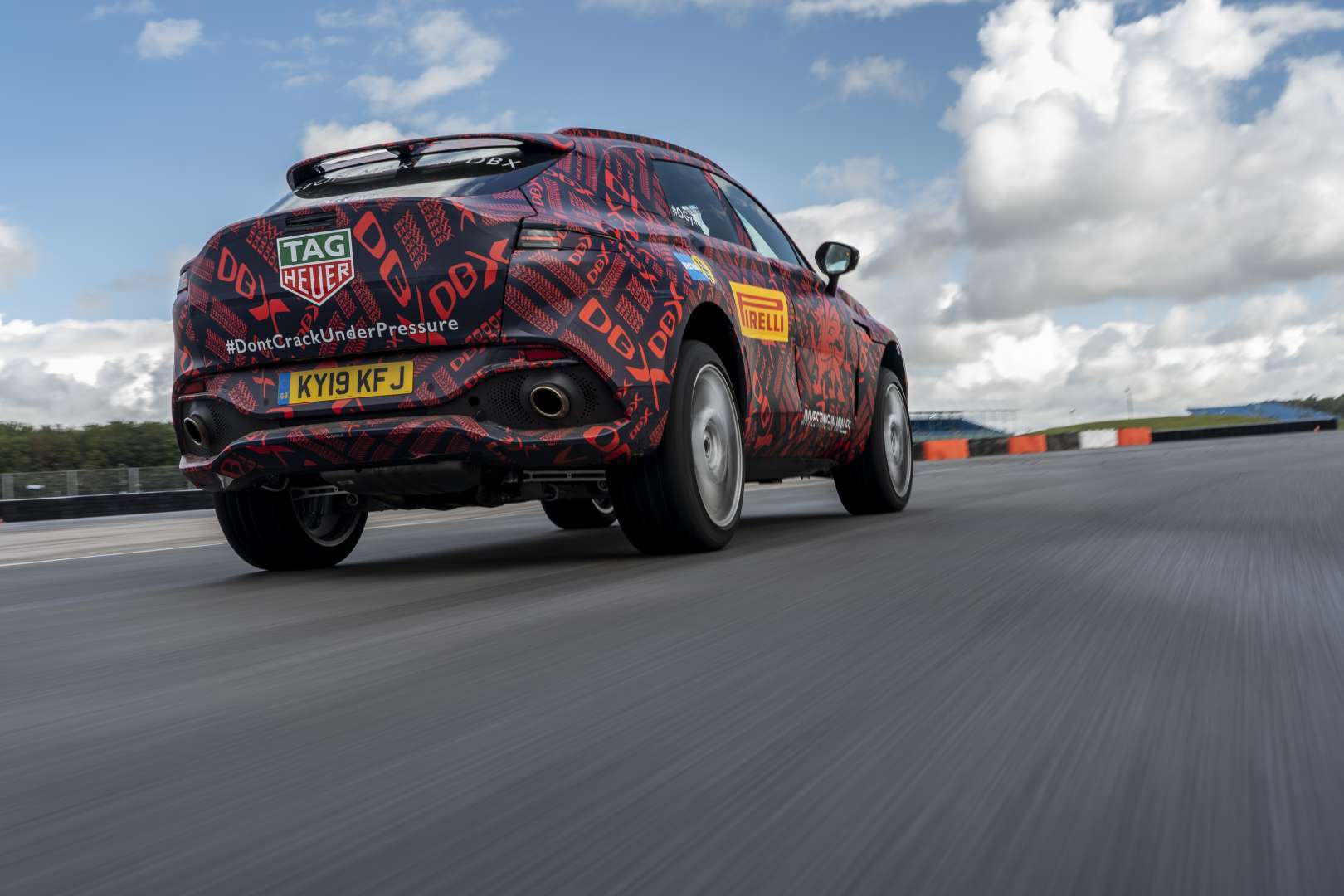 The new Aston Martin DBX is riding on an all-new bespoke aluminum platform. Equipped with an AMG-sourced 4.0-liter V8 producing 542 horsepower, a nine-speed torque-converter automatic (also courtesy of Mercedes-AMG), and all-wheel-drive, the DBS is sure to be a hoot to drive. With more power than a V8-equipped Vantage or DB11, the DBX remains a proper five-door sports car, albeit in an SUV guise.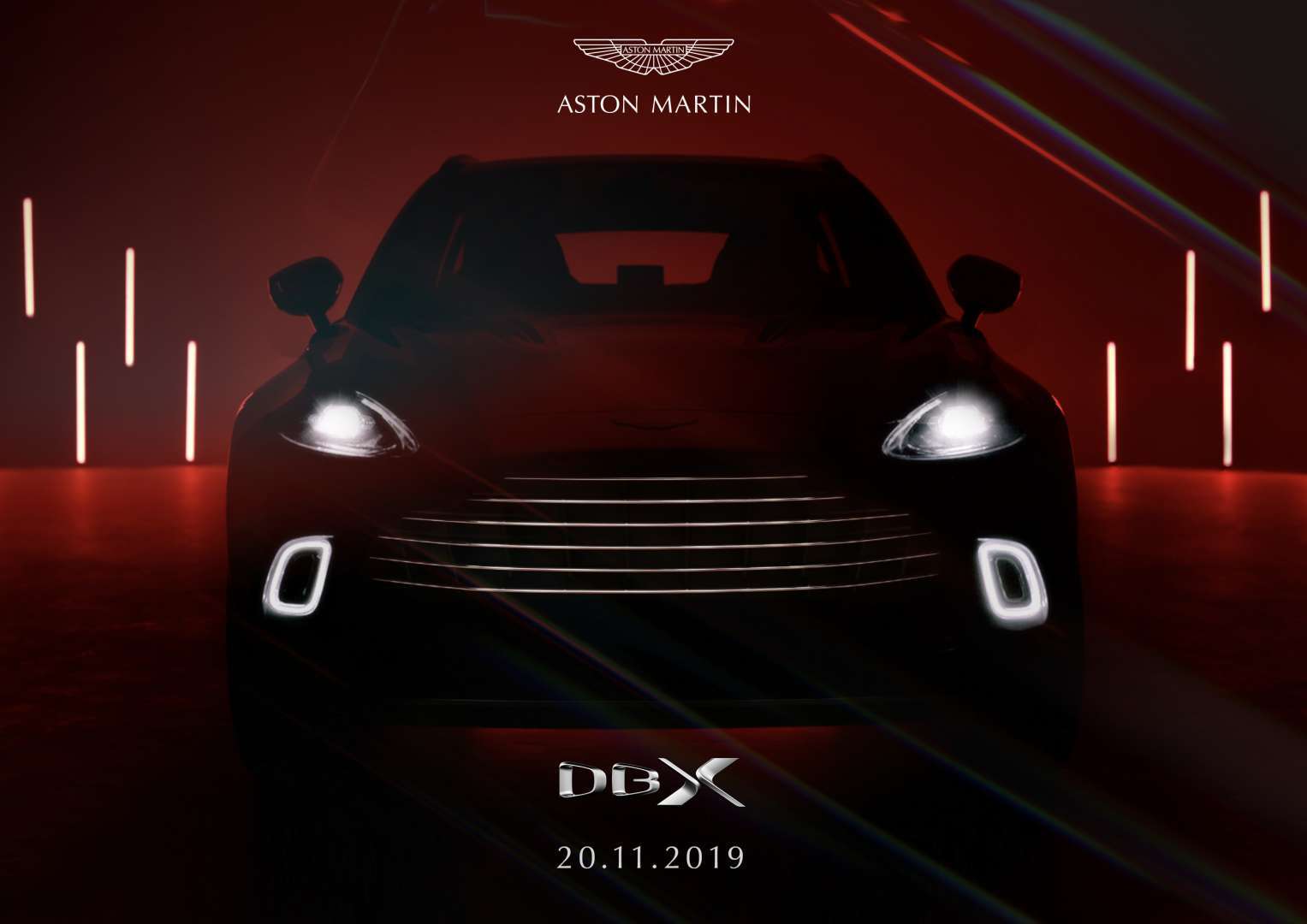 Aston Martin will start accepting orders for the new DBX on November 20. The brand's first-ever SUV will also have its global debut in China on the same date.