Aston Martin is not only bringing a dazzling array of supercars to Pebble Beach. The British carmaker is showcasing a new design service to create dazzling automotive galleries, lairs, garages, and living spaces for your Aston Martin vehicles.
And while we all know Concours d'Elegance at Pebble Beach is about cars, motorcycles, and awesome machines, Aston is upping the ante by showcasing the many ways in creating the perfect space for your car.
Got an Aston Martin? Why not create an Aston-themed garage

The Aston Martin Automotive Galleries and Lairs service is certainly unique. Aston is probably the first to offer this option in recent memory. It's one of those 'why didn't I think of that?' moments that only strikes you upon seeing the proposal.
And let me tell you, the world's billionaires, stockbrokers, and mega-buck businessmen will be itching to line up and avail of this marvelous opportunity. By allowing clients to personally work with the Aston Martin Design theme (along with renowned architects and engineers), you can create the perfect living space for your car and the entire family.
Aston has done this before

The Aston Martin name is synonymous with gorgeous luxury grand touring sports cars. But what you didn't know is their resume in the interior design business. Marek Reichman, Aston Martin's Chief Creative Officer, along with the dedicated men and women of the Aston Martin Design Center, is responsible for the luxurious and exquisite interior design ambiance of the 66-story Aston Martin Residences building in Miami.
Reichman and his team were also behind the design of the Aston Martin Aoyama in Tokyo, which is the brand' first global center outside of Gaydon, along with designing and outfitting the interiors of Aston Martin dealership centers worldwide. With all this experience in designing architectural and interior works of art, the Aston design team is more than willing to embark on every architectural possibility to satisfy your whims.
Yes, you can create your very own lair, garage, or HQ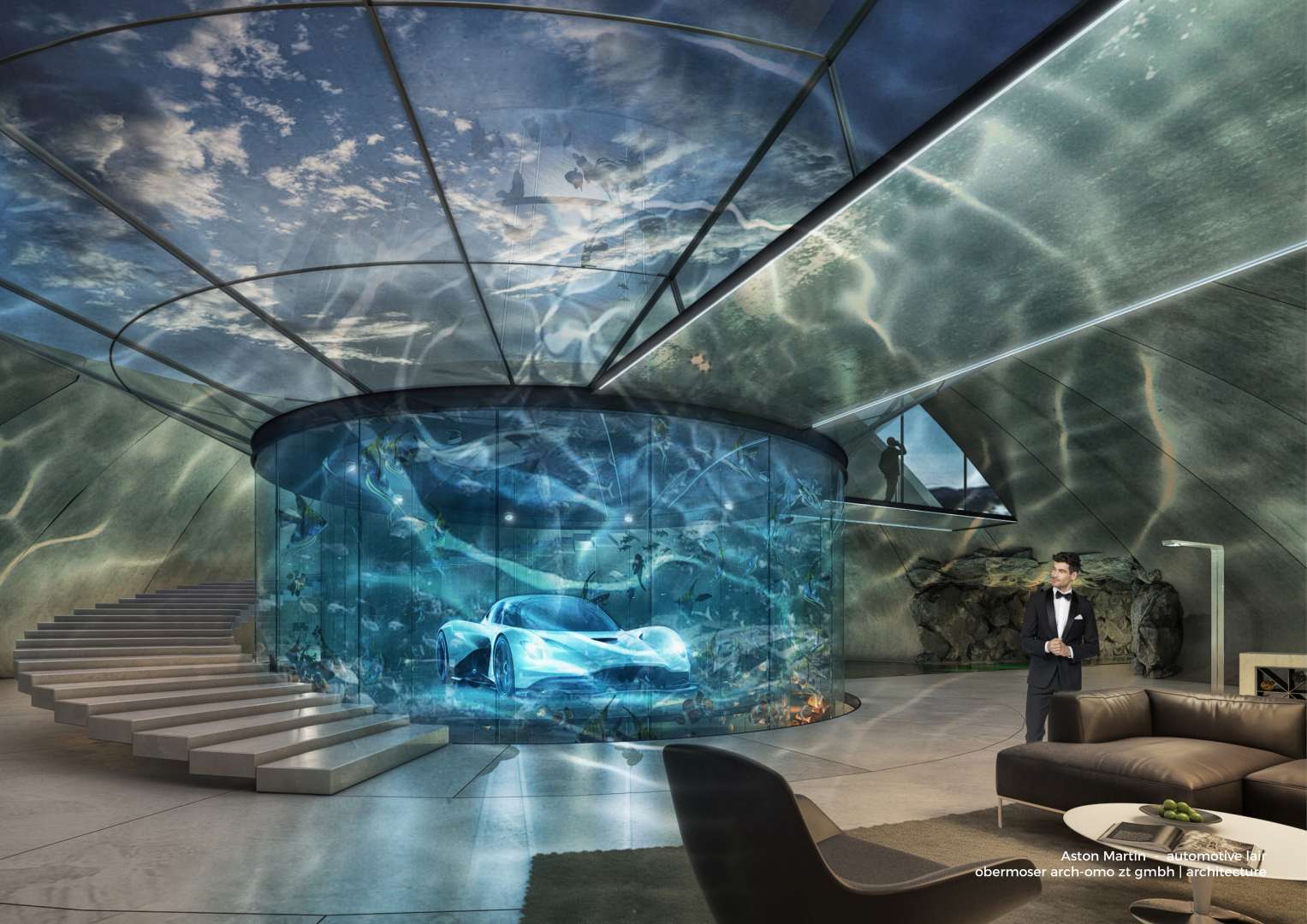 At this point, various Bond villains come to mind. Remember Francisco Scaramanga's lair in this beautiful Thai island in The Man with The Golden Gun? How about Dominic Green's desert lair in Quantum of Solace, or Largo's lair in Thunderball complete with sharks and an overhead view of the sea above? You can turn your childhood fantasies to reality with Aston Martin Galleries and Lairs.
"Imagine a home or luxury retreat built around your car, or picture creating the ultimate space to showcase your own automotive works of art. This is now achievable with this new offering, said Reichman. "For the car enthusiast, the garage is as important as the rest of the house and a bespoke auto gallery designed by Aston Martin that either focuses on showing off the car or is part of a larger, integrated entertainment space with simulators and such, takes Aston Martin ownership to the next level."
The galleries and lairs service is not strictly limited to car garages or personal lairs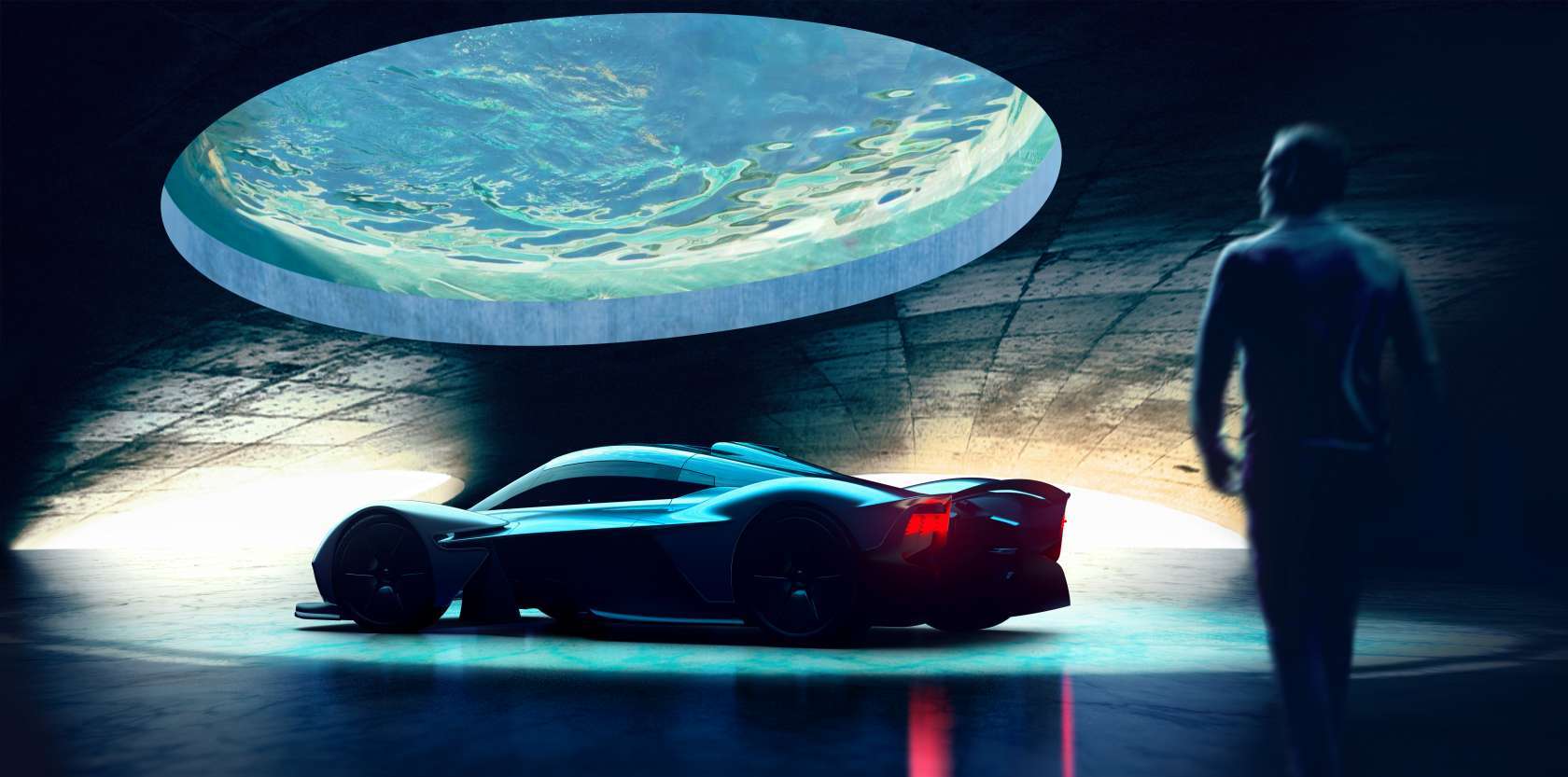 In fact, you can commission entire homes or luxury retreats, but with your Aston Martin taking center stage, of course. To give you an idea, check out this stunning design concept produced by Obermoser arch-omo architecture for an automotive lair.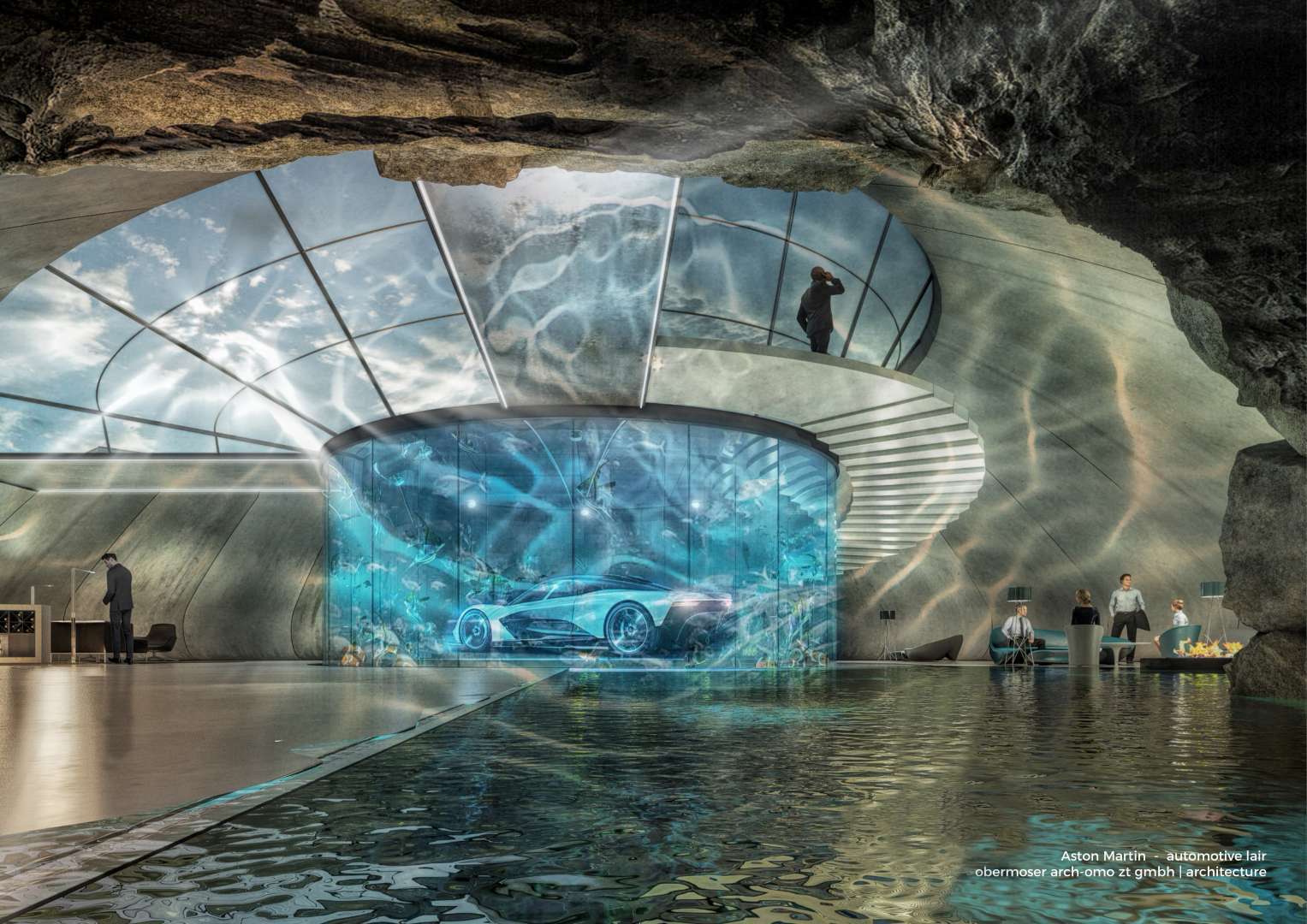 It's a subterranean circular space with living areas and entertainment rooms. It can also house your wine collection of precious works of art – including your Aston Martin Valhalla taking center stage. It all looks villainy and exotic at the same time, and we like it. A LOT.
Endless Opportunities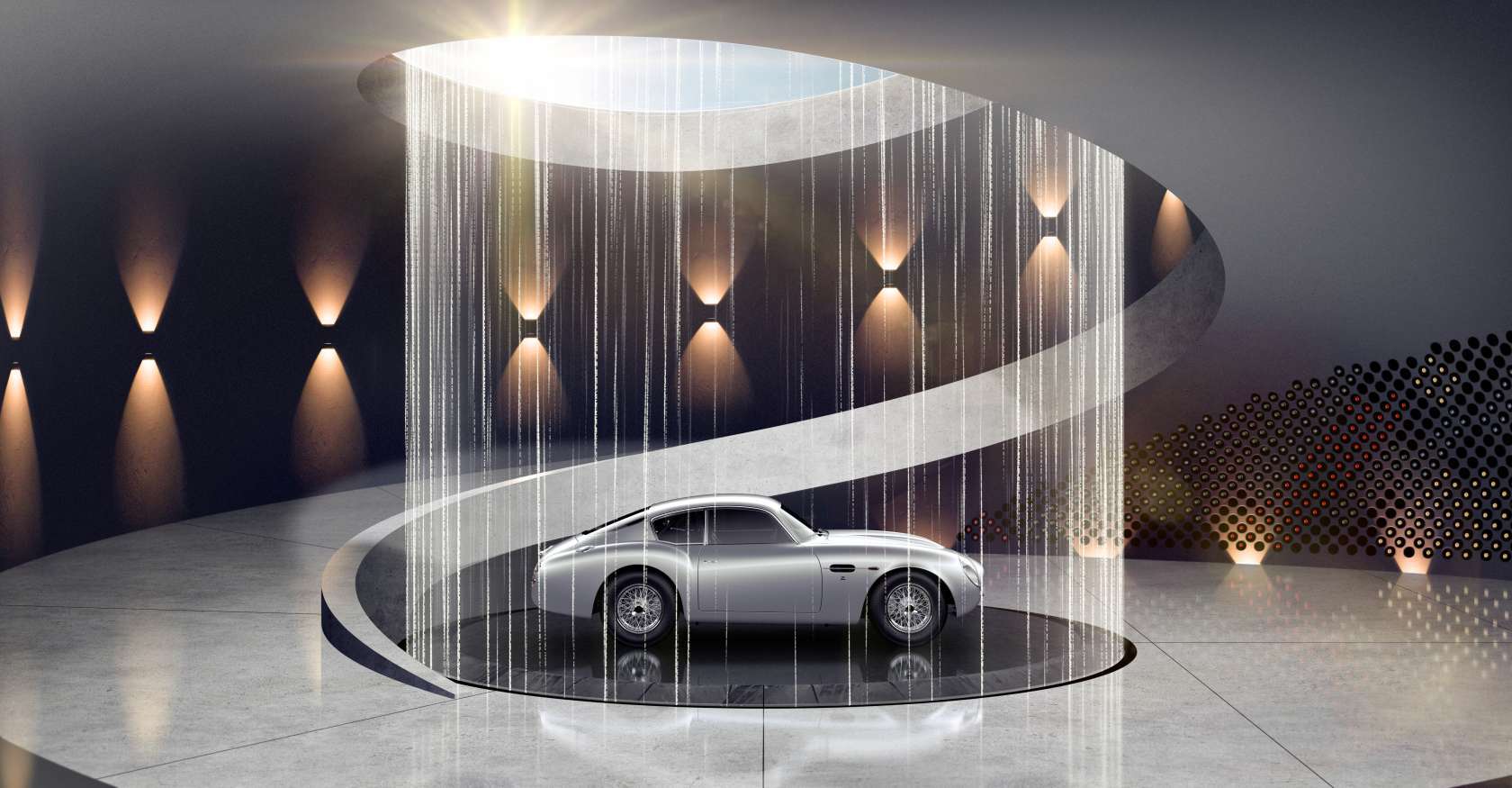 The only limits are your imagination and bank account. We can think of no better way to introduce Aston Martin's Galleries and Lairs design service than in front of well-heeled clientele at the 2019 Concours d'Elegance at Pebble Beach. "Automotive Galleries can even be designed to fit the era if a customer has a heritage car, said Sebastian Delmaire, Aston Martin Partnerships Director. "We are able to cover every requirement, whether it is to display single cars as pieces of automotive art or a full collection of cars in a private museum."

Interested? You can make a request through the Aston Martin Partnership Team at [email protected] to know more on what Aston Martin Automotive Galleries and Lairs has to offer.