Previous models of the Nissan Sentra have languished in obscurity. But with the eight-generation 2020 Nissan Sentra – which attracted quite a following at the 2019 Los Angeles Auto Show – the Japanese carmaker is ensuring we won't be forgetting about it as quickly as we forgot the previous generation model.
The new Sentra is returning with a vengeance courtesy of revised styling and a host of new tech features. But more than anything, it's an attempt to revitalize an aging and frankly stagnant nameplate.
From ugly duckling to the proverbial swan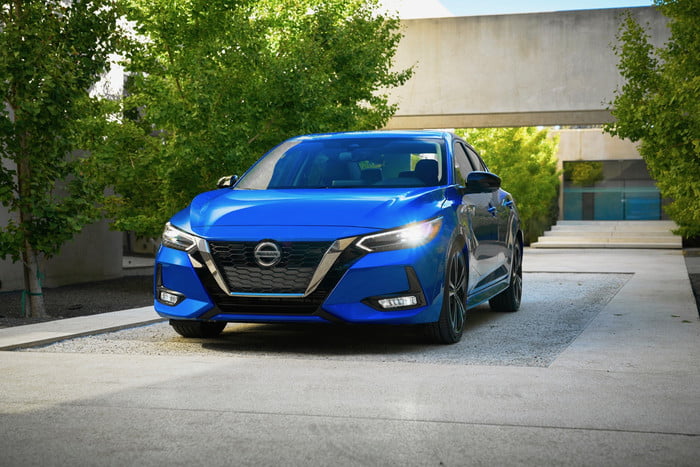 That pretty much sums up what the new Sentra is all about. We're not sure why Nissan waited this long, but we're glad it's exactly what we're expecting. The new Sentra is based on the underpinnings of the Chinese-market Nissan Sylphy, which is not a bad-looking car to begin with.
And while the Nissan Sentra is formerly classified as a budget alternative, it now looks more expensive and classier than ever before. It borrows some familiar styling cues from the larger Altima and Maxima with a pronounced V-motion grille design and muscular haunches. It also has a floating roof design to make it stand out from the new Corollas and Civic littering the streets.
According to Nissan, the new Sentra sits two inches lower and is two inches wider than the outgoing model, giving it a properly sporting and athletic vibe. Even the fender flares seem to be derived from the flagship GT-R supercar. With thinner headlights and taillights, the reinvigorated Sentra looks ready to pounce.
It has more power under the hood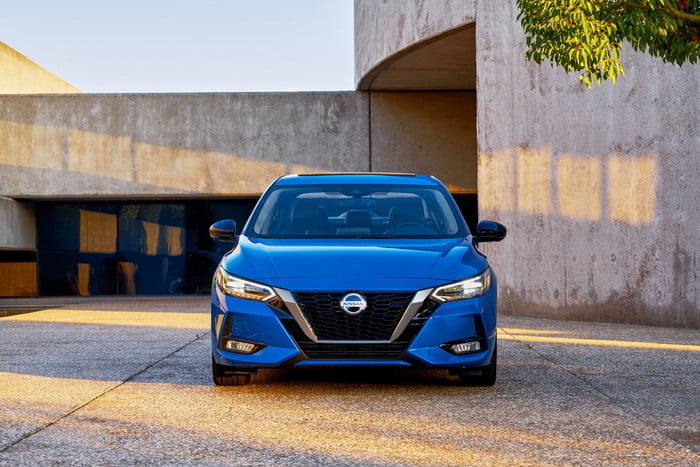 But we're not talking about the lively turbocharged 1.6-liter mill from the previous model Sentra SR Turbo and NISMO. Instead, we're referring to the previous 1.8-liter engine producing an anemic 124-horsepower and 125 pound-feet of torque.
The 2020 Nissan Sentra is sporting a new 2.0-liter naturally-aspirated four-cylinder motor producing 149-horsepower and 146 pound-feet of torque, which is 20-percent more than the previous 1.8-liter unit. However, the sole transmission option is a continuously variable automatic or CVT box.
And no, you can't have a manual transmission in the new Sentra.
It has a new rear suspension for sportier handling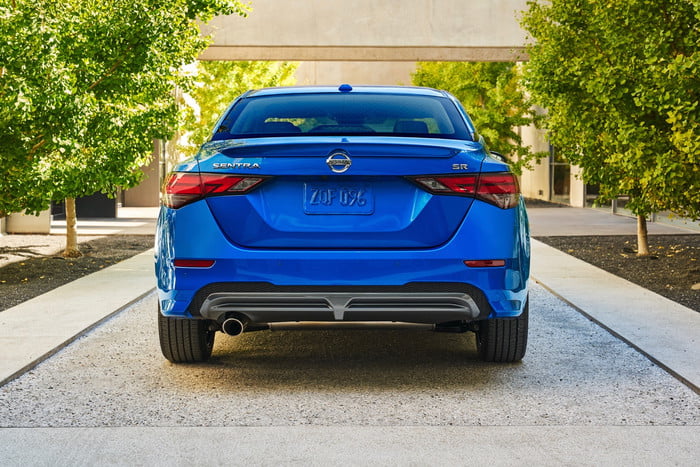 Contrary to what Mazda did in the new Mazda 3, the 2020 Nissan Sentra makes good use of a new independent rear suspension design. Along with a lower center of gravity and a wider stance, the new Sentra is engineered to conquer twisty roads with confidence.
Other notable upgrades include a new dual-pinion-rack electric power steering system to deliver boatloads of feel and vented rear disk brakes.
The new Sentra has an impressive list of tech features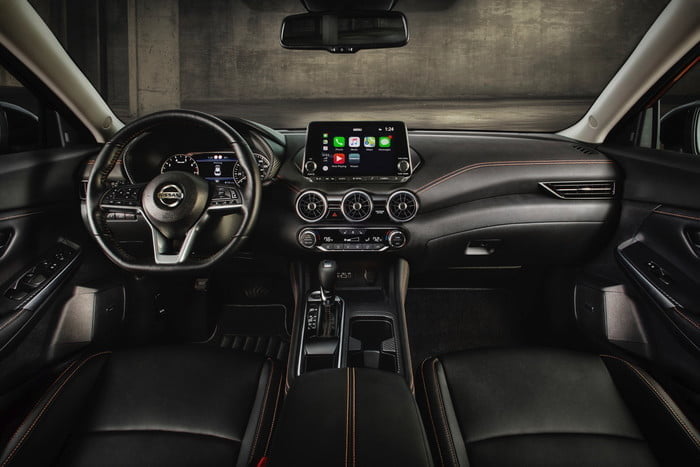 The new Sentra's interior has also undergone a makeover. It now comes standard with a 7.0-inch touchscreen infotainment system along with a flat-bottom steering wheel and a new gauge cluster. The cabin is now littered with nicer materials to keep it on par with the new Honda Civic and Toyota Corolla.
Additionally, a larger 8.0-inch infotainment screen with Apple CarPlay and Android Auto is optional. The new Sentra is also home to a bewildering array of driver-assistive technology courtesy of Nissan Safety Shield 360. This includes autonomous emergency braking, rear cross-traffic alert, rear automated emergency braking, blind-spot monitoring, automatic high beams, and lane departure warning.
The new Nissan Sentra also receives 10 airbags, rear door alert, and a driver alert system. The good news is all these safety features are standard on all trim models of the Sentra.
2020 Nissan Sentra pricing information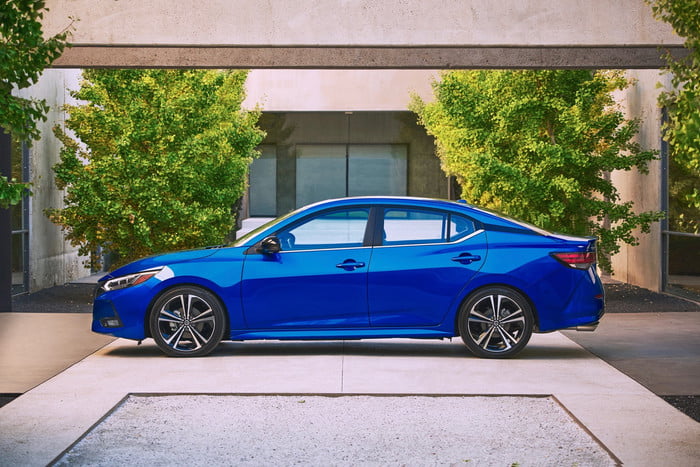 Nissan has yet to divulge pricing for the next-gen Sentra, but we expect prices to start below $20,000 for the base Sentra S. However, Nissan is expected to reveal pricing and other info a few weeks before the car goes on sale in January 2020.