To be on the same page, a speakerbar is also termed as a soundbar and is generally and thin and short (vertical stance) speaker, equipped with multiple drivers. You typically place the soundbar under or above a wall-mounted TV, depending upon the space available.
The best possible place, however, is mounting it under the TV. The reason behind this is, so that the sound is better directed towards the person watching the TV. Some soundbar makers include the hardware or a paper wall template, to make it easier for you to mount the device.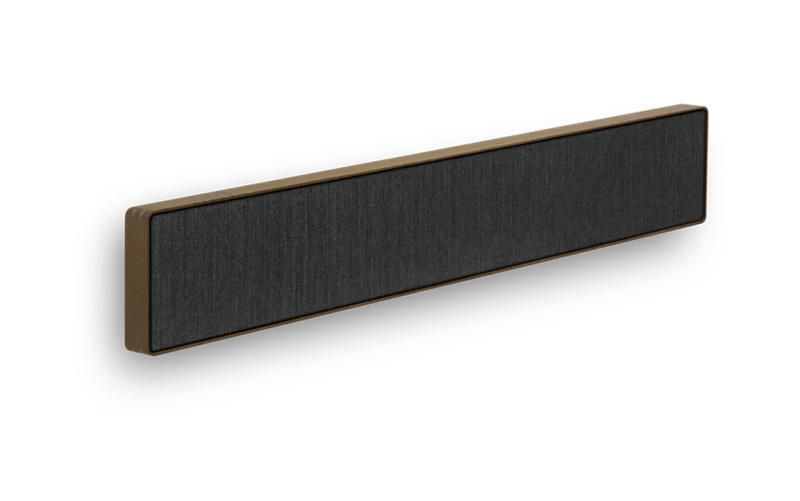 Since most home theater gadgets use HDMI, you can choose to hook up all the peripheral devices (read Home Theater) to your TV and then connect your TV's audio output wire to the soundbar.
Before you pick up a soundbar, do consider these points – picking a soundbar with three or more channels – at the very least. Opting for an active soundbar and think about where and how will you place the soundbar. All of this will affect the quality of the sound output and how you hear it.
Introducing Bang & Olufsen's First Soundbar
Beosound Stage is a powerful soundbar and is Bang & Olufsen's first connection to this segment. It hopes to make your TV experience radically different thanks to the amalgamation of the latest in audio technology and faultless design.
Like I mentioned earlier, how you place the soundbar will be critical in the sound experience. Hence the design element of the device is very critical in delivering the very best. The audio beamed is powerful enough for you to ditch the use of a separate subwoofer, completely.
Sound and Design Crafted Seamlessly
As Bang & Olufsen's first soundbar, the Beosound Stage works with any TV supporting HDMI ARC. It is teamed with four woofers in the eleven-driver setup, and all of this negates the need to use an additional subwoofer.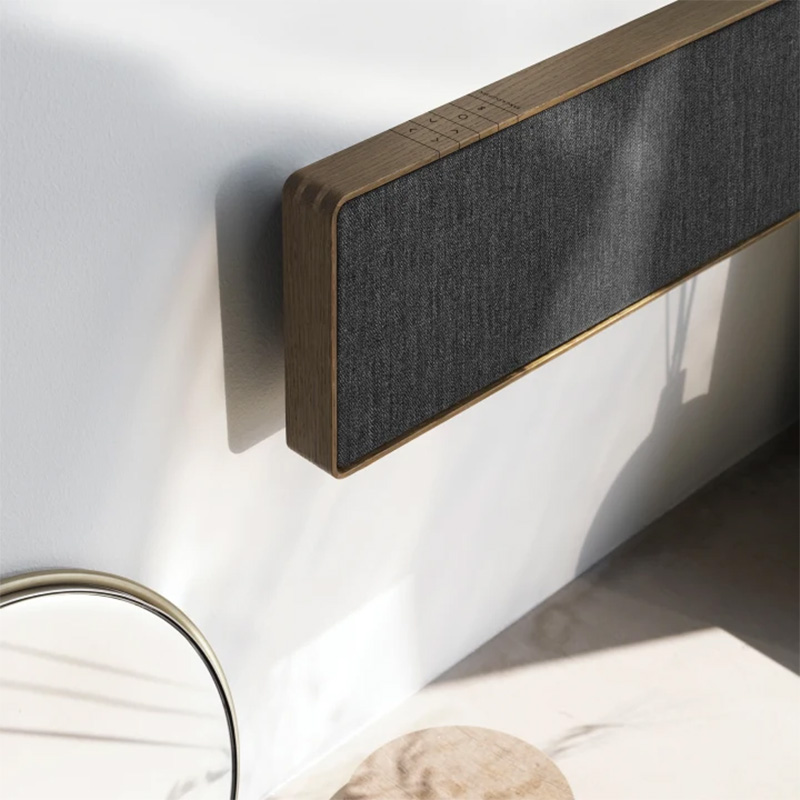 The materials used in its construction, makes the Beosound Stage an epitome of Scandinavian simplicity. The good part is that the Good Design is backed with state of the art audio technology. The options include Smoked Oak, Natural Aluminum and Bronze.
You can use the Beosound Stage to stream and play your music as well as watch your favorite TV shows. Easy to setup, the device needs you to hook it up via the HDMI cable to the HDMI ARC connection of your TV. Functions include Bluetooth and WiFi.
The 3-channel stereo sound system works well with the Dolby Atmos and Dolby TrueHD capabilities. Details include built-in Chromecast and AirPlay 2 connectivity and a compatible app.
It will be interesting to see how Bang & Olufsen grow into this new category that they have ventured into. Their current stakes in the speakers business is solid, both on technology and design aspects. Sign up for your own soundbar here.