This year is the centenary anniversary for one of the world's most luxurious car makers, Bentley Motors. The company has defined itself over the last 100 years with consistency in ultimate craftsmanship, automotive technology, and power. Bentley has created the Bentley Eyewear Centenary Collection to celebrate the historic occasion.
The special edition collection being launched is not only about the road taken to get here, but also about the road forward. Bentley's second century will continue with a tradition of excellence and be marked by innovative materials, technology, and engineering – all of which is inspiration for the latest collection of refined eyewear.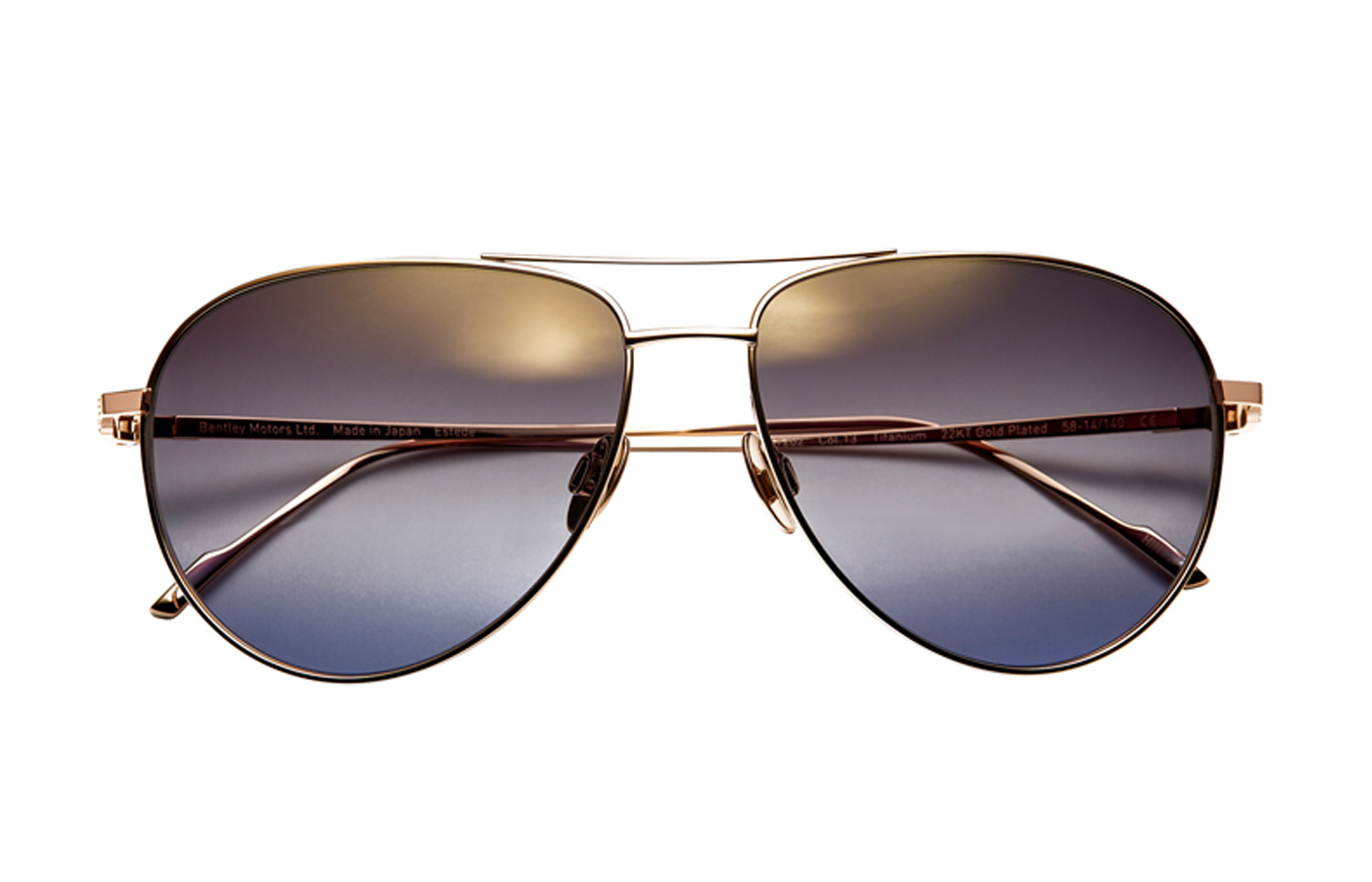 The Bentley Eyewear Centenary Collection balances contemporary and classic style with luxurious frames, that's synonymous with all of their cars, and sure to enhance your lifestyle. Each piece is meant to celebrate the success of the past, as well as the future of this leading luxury car manufacturer.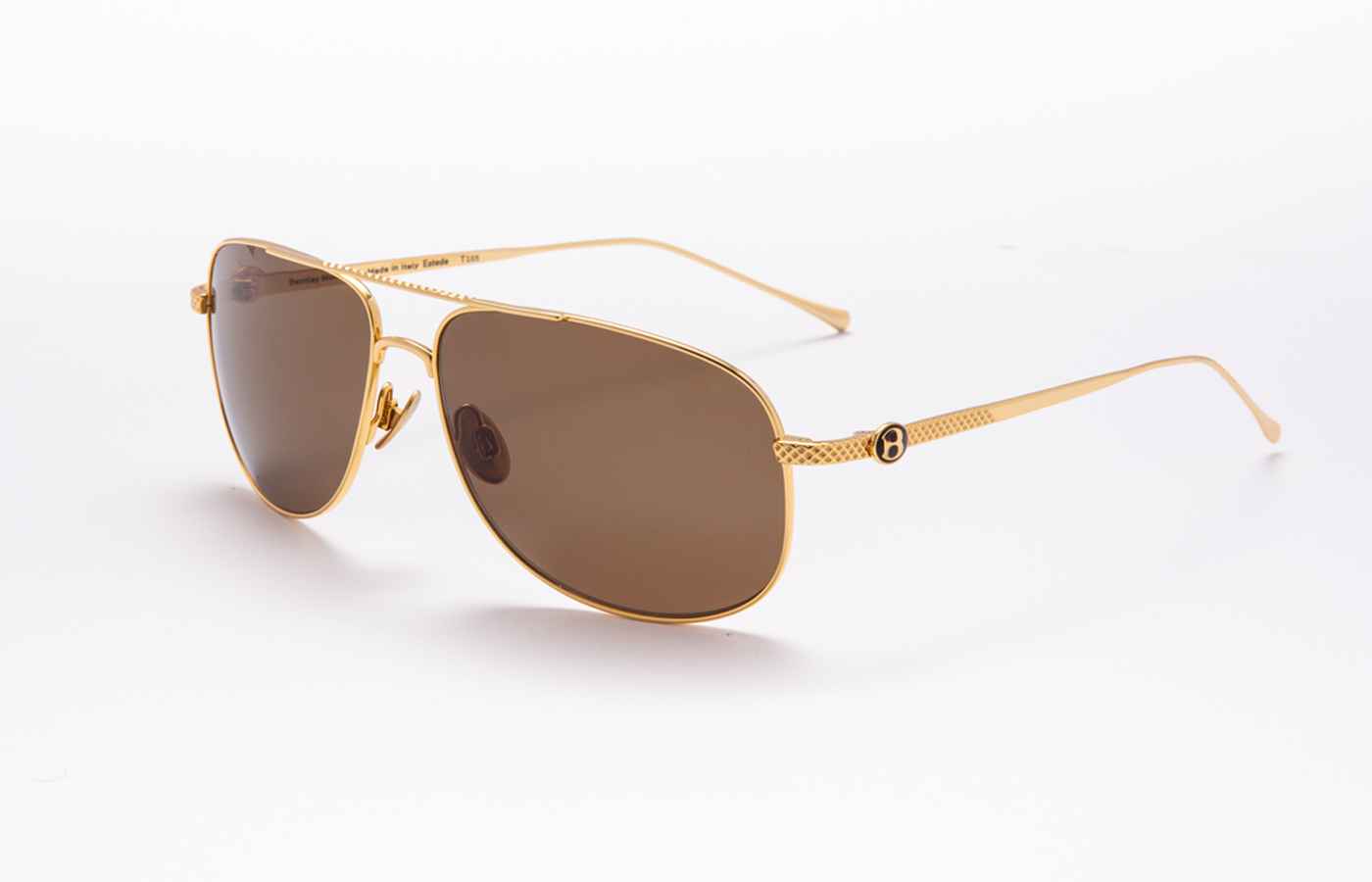 Of course, the best combination is to wear a pair of Bentley shades while sitting in the driver (or passenger-side for that matter) seat of a Bentley Flying Spur or a Bentley Continental GT. Not only does it look fabulous, the glasses help keep your eyes on the road while navigating through sweeping turns into a warm and ember-like sunset. With a number of different color lenses and frames to choose from, you're sure to find a pair to match your style and taste for the highest quality things in life.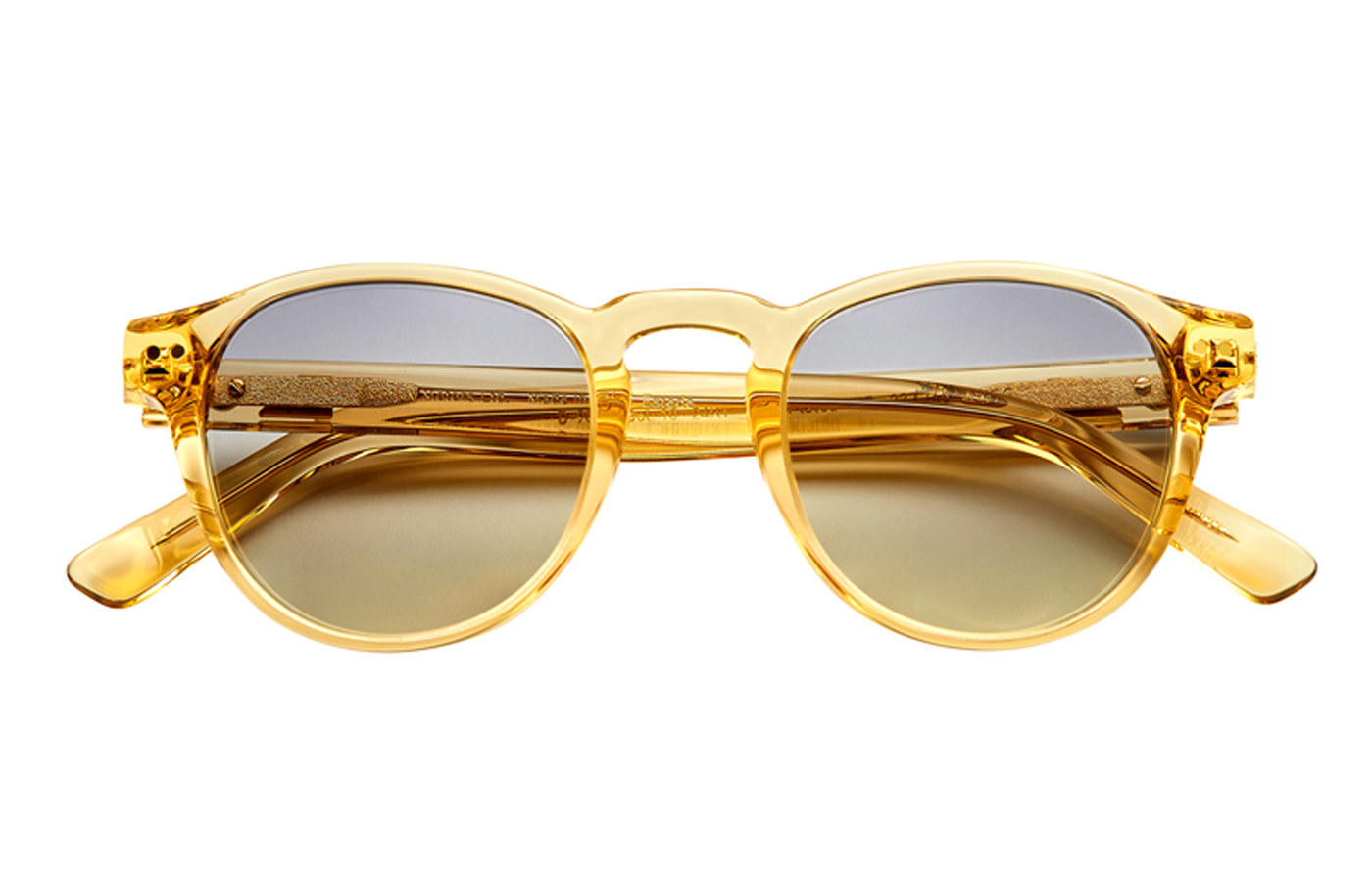 Each piece of eyewear is exquisite and has been handcrafted with the same attention to detail, cutting-edge technology, and individuality as a Bentley car. The aviator style frames feature a design with signature Bentley cues, like the knurling pattern found on the switches and controls inside a Bentley car – a subtle and ornate detail which has been delicately applied to the temples and top bar of a 24-carat gold-plated frame – conveying nothing but class and sophistication. The Bentley 'B' frames are hand finished with a natural lacquer that shines like a liquid gold. The temples of these special edition frames have also been embellished with a fine knurling pattern – making them fit for royalty.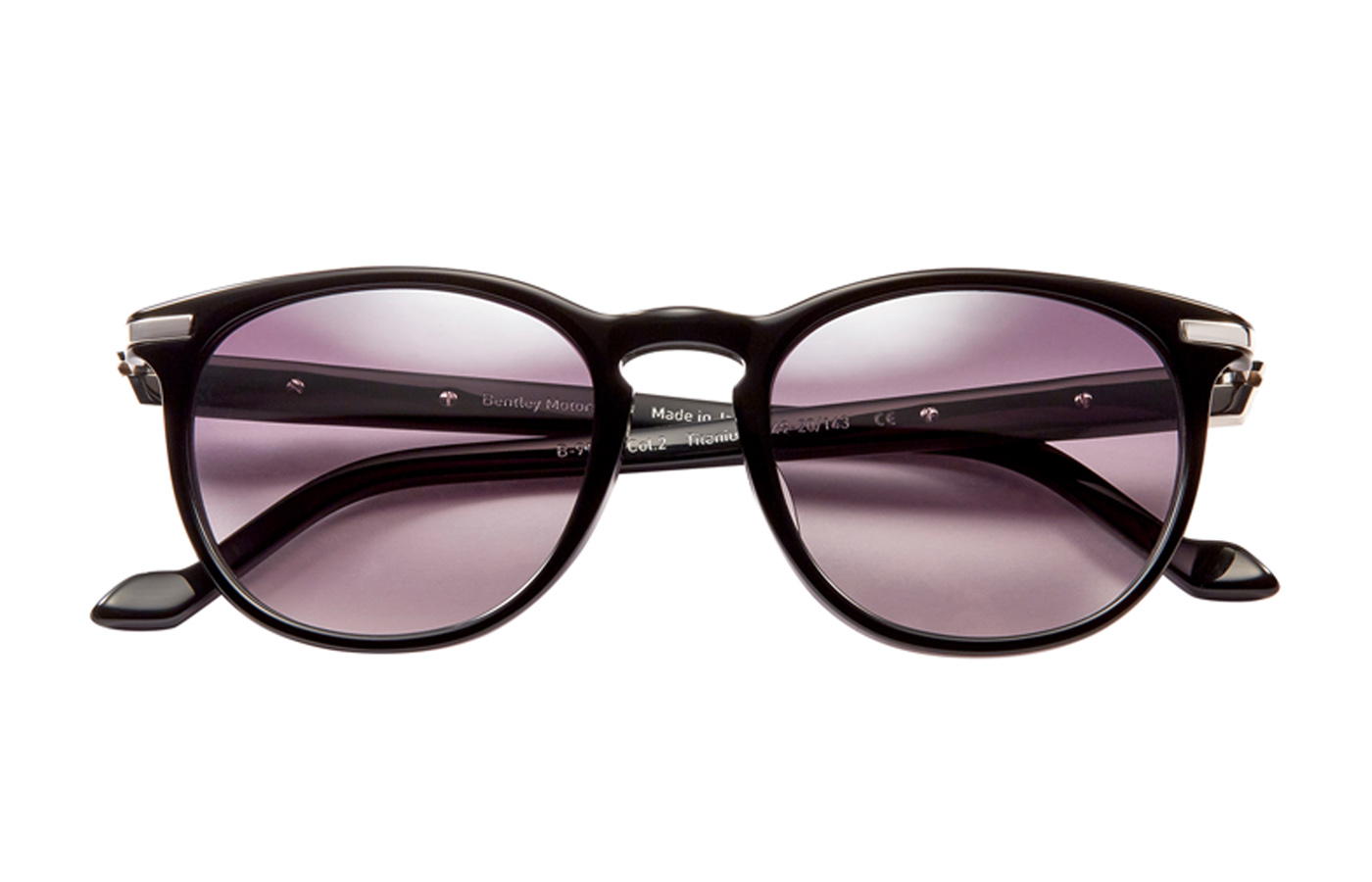 These unique and one-of-a-kind frames are made from a super lightweight titanium to ensure the utmost in quality and comfort. The lenses are special in that new technology has been applied to deliver exceptional clarity and protection for your eyes from the sun's damaging rays. Each of these special edition frames are available in two frame sizes with eight different color combinations to choose from.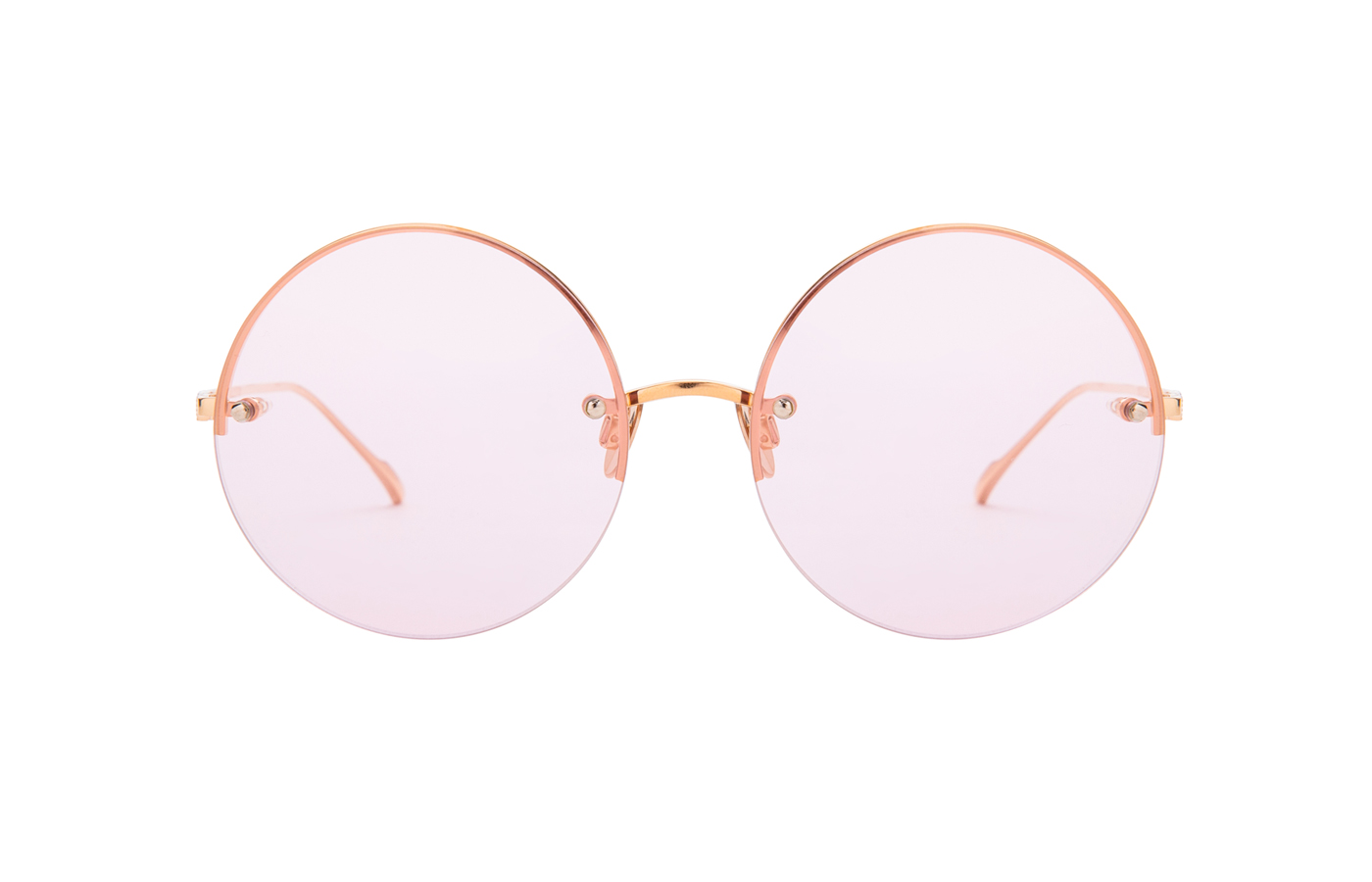 Also new to the collection are the Ladies Classic Round Sunglasses, a mix of contemporary and retro styles. The frames are a rose gold-plated beta-titanium and offer comfort and ease of adjustment. The precious metal plating and polished surface combines well with a tinted lens with 100 percent UV protection.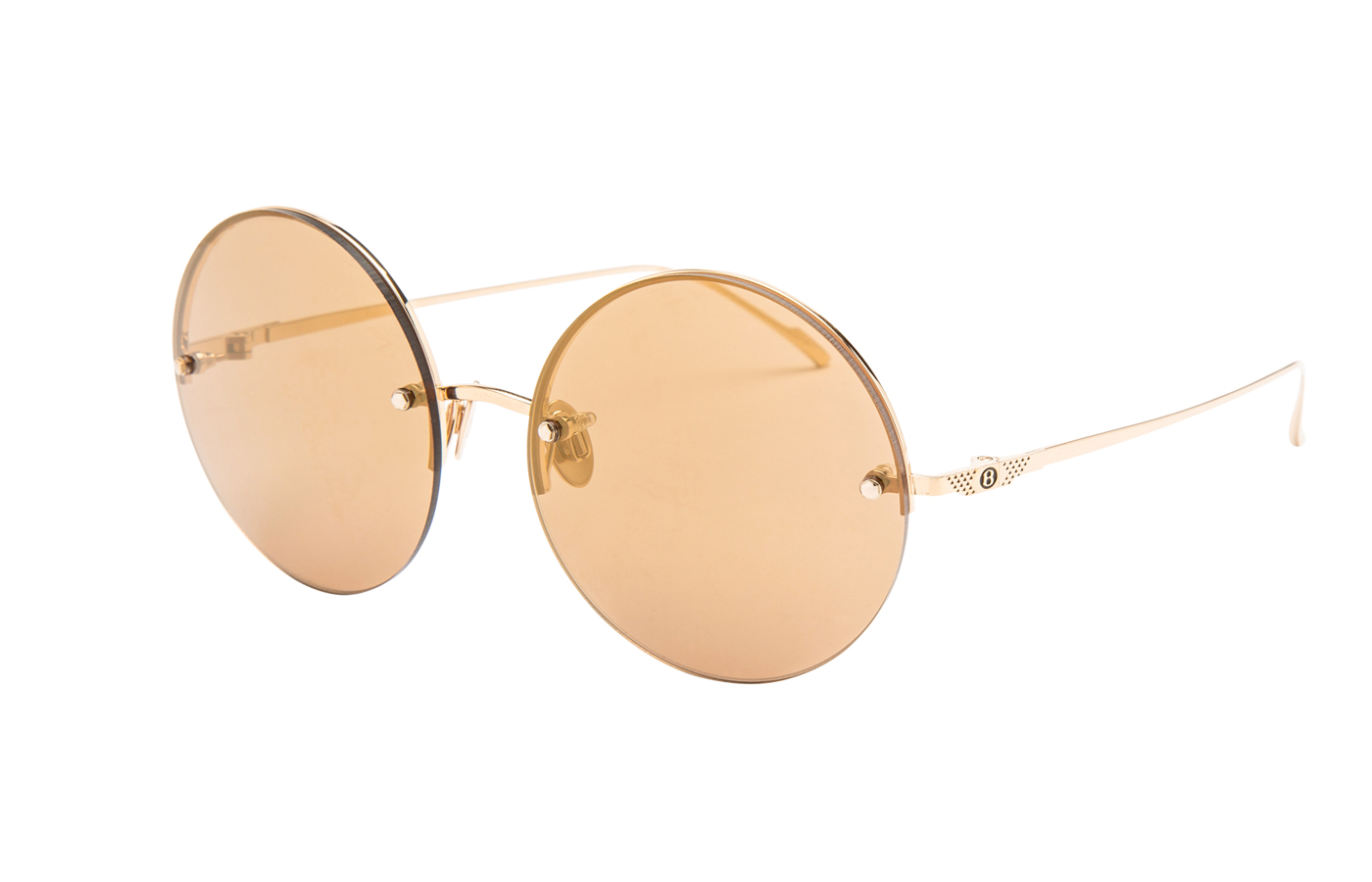 Select pieces from the Bentley Eyewear collection are now available for order from the Bentley Collection website or via Bentley Eyewear retailers where inquiries can also be made for bespoke pieces.