Bird recently announced a new fleet of moped-style electric scooters. The company says the Bird Cruiser – which is a cross between an actual moped and an electric scooter – will begin rolling out in select markets starting this summer.
Bird's scooter-sharing service is currently available in more than 100 cities in the USA. Bird is a cool ridesharing service that offers an affordable, quick, and environmentally-friendly way to get around town. But what if you need something bigger than a conventional electric scooter?
This is where the new Bird Cruiser will come handy.
The Bird Cruiser is an Electric Moped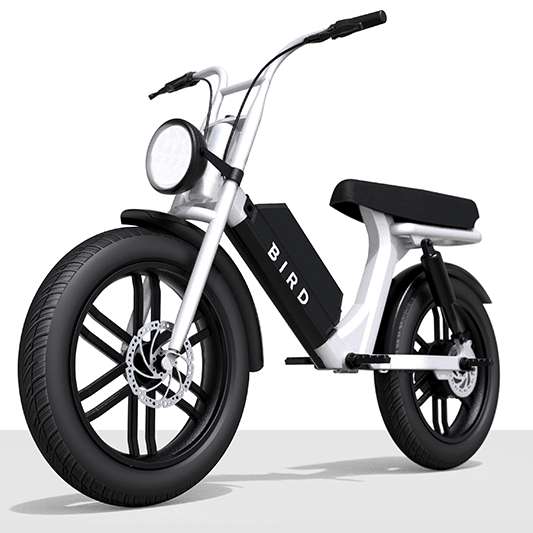 The Bird Cruiser is unlike any electric scooter in the market. It's still a two-wheeler, but you drive the thing like a conventional moped, which means sitting instead of standing on your feet. The Bird Cruiser offers padded seating for up to two adults so you can share the fun with a friend or loved one.
"Designed and engineered in California, Bird Cruiser is an inclusive electric-powered option that is approachable, easy-to-ride and comfortable on rough roads," said Travis VanderZanden, founder and CEO of Bird. "
The comfort factor begins with the padded seats, larger 20-inch wheels with all-terrain tires, and a full rear suspension. However, it has a solid front fork.
The Bird Cruiser is available with a pedal-assist feature so you can save battery power on flat and even pavement. It also comes with hydraulic disc brakes that offer stronger stopping power.
Motivating the Bird Cruiser is a 52-volt battery pack and a custom electric motor. The latter is tuned to provide more oomph and provides steady power even when traveling over challenging inclines. The Cruiser also comes with an advanced LCD matrix display to view the charge status and traveling speed.
"Bird's introduction of shared e-scooters spurred a global phenomenon and mode shift away from cars," added VanderZanden. "To further accelerate progress on our mission to make cities more livable, we are providing additional environmentally friendly micro-mobility alternatives—including Bird Cruiser."
Bird One – The Bird You Can Buy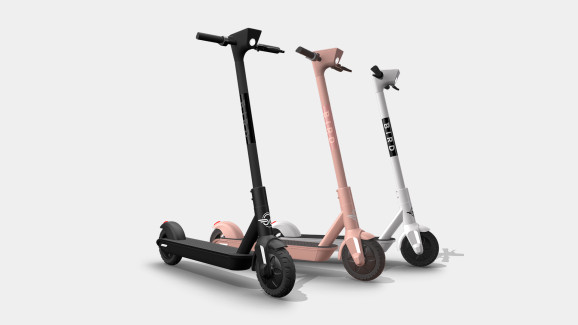 The Bird One is reputably a more powerful and more durable version of the Bird Zero. The Bird One is ideal for those who are veering more towards scooter ownership instead of using the ride-sharing app.
The Bird One comes with a 473Wh battery, which is twice the battery power of conventional e-scooters. This gives it a maximum range of 30 miles in a single full charge. The top speed is 19 mph while carrying a maximum payload of 220 pounds.
Moreover, the Bird One also benefits from necessary upgrades including a GPS-enabled anti-theft system, a digital lock that can lock/unlock the scooter using the Bird app, and 9-inch wheels with semi-solid pneumatic tires.
The Bird One retails for $1,299. It's not dirt cheap, but it comes in three fashionable colors: jet black, dove white, and electric rose (or pink). We have no word if Bird intends to offer the new Cruiser for public consumption. But if they do, it'll be cool if the Cruiser also also came in different colors.