Bovet brings us two new watches that creatively sport dragons painted on mother-of-pearl dials. The Bovet Amadeo Fleurier Chinese Dragon watches continue to showcase the traditions and values laid down by the Bovet brothers in the 19th century. They had literally transformed the applied arts of watchmaking. And when in 2001 Mr. Raffy took over the reins of Maison BOVET 1822, he straightaway set to enhance the decorative arts.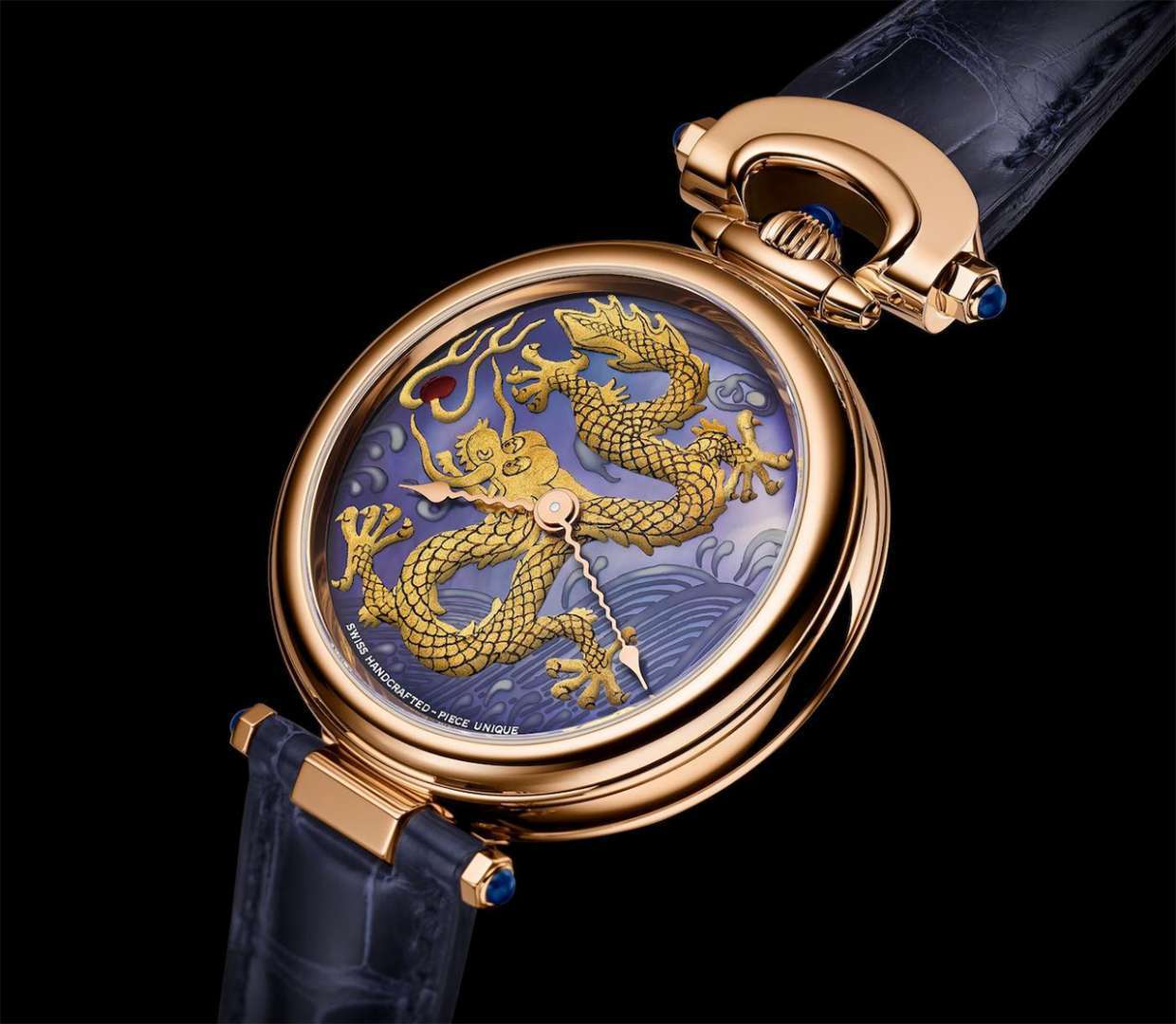 The Bovet Amadeo Fleurier Chinese Dragon watches represent the core of BOVET 1822's DNA. The workmanship that goes into making these watches is intense, the artisan has to literally create or transfer a drawing that is almost five times larger in scale while factoring in the shape of the dial as well as positioning of the hands. The final drawing is then scaled down to the right size and then sketched onto the dial, and there has to be no room for error.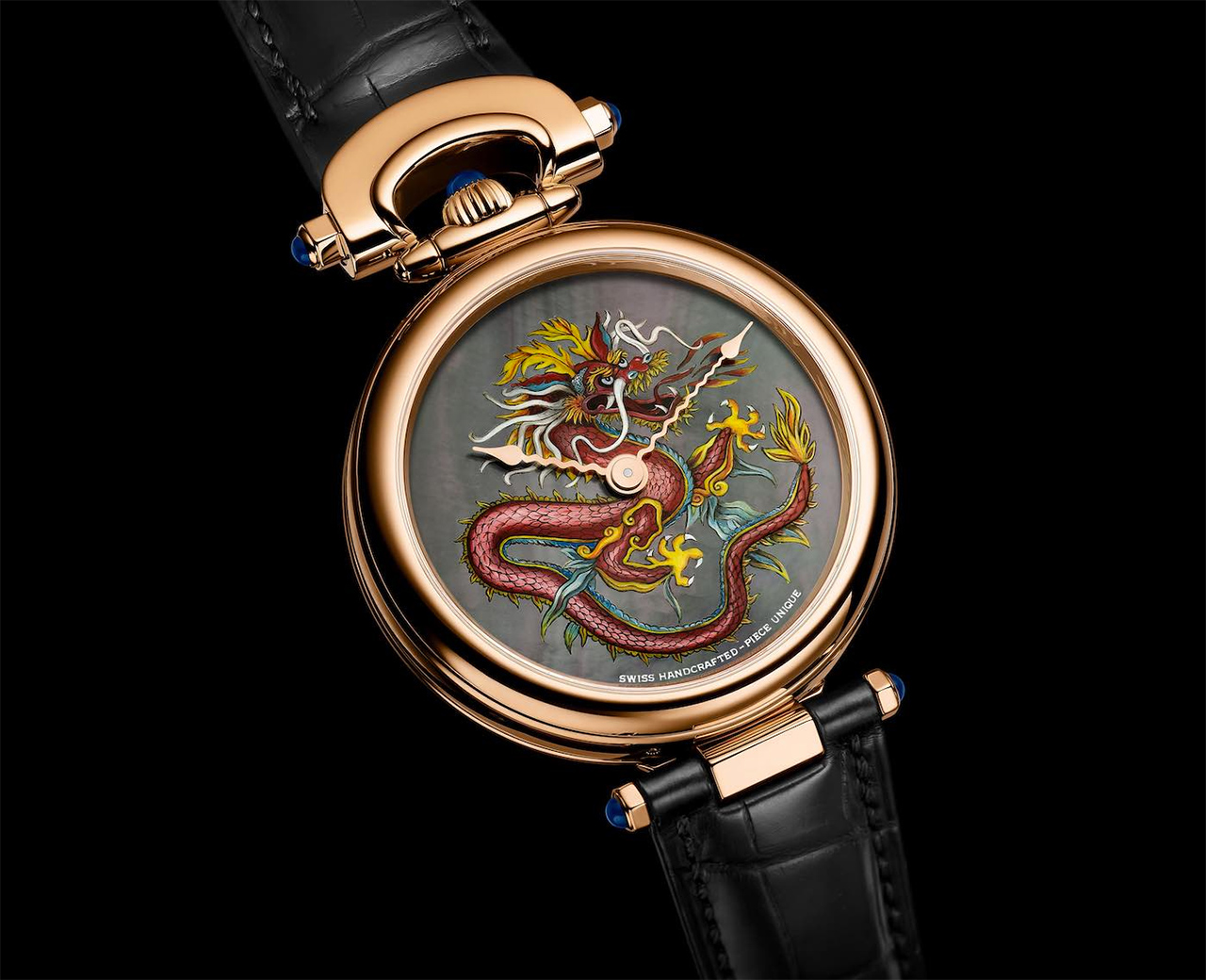 After the basic sketch is outlined, the artisan the works on painting the background, adding the décors and details. Finally, they paint the dial using one color at a time, and after each application of lacquer, the piece has to be fired in a kiln and then polished. This is a time-consuming process and requires a lot of skill as well. Each watch takes about 100 hours to complete.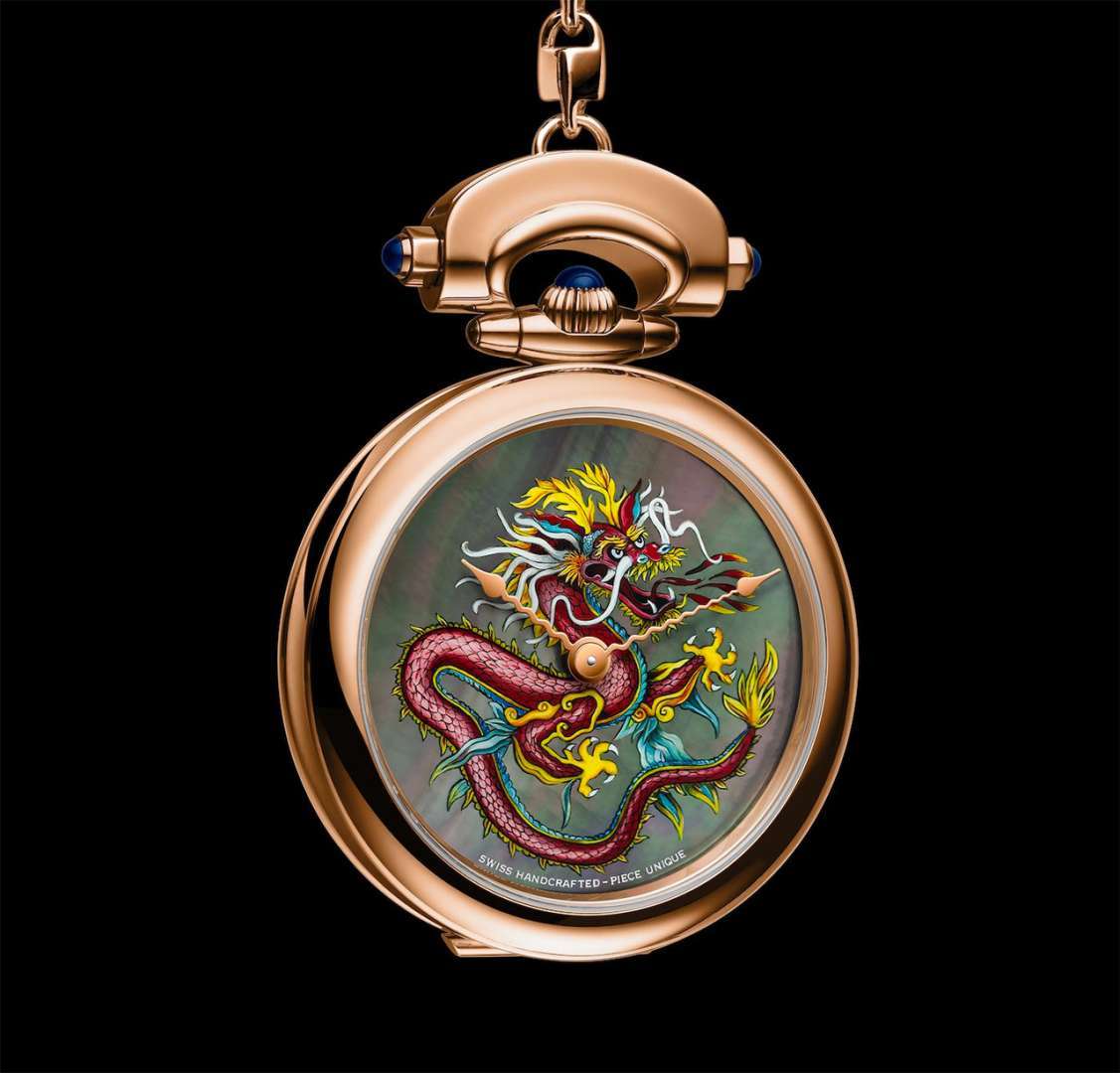 Mother-of-pearl dial is the base for the most of BOVET 1822 miniature paintings and the Bovet Amadeo Fleurier Chinese Dragon watches are no exception. Both the watches are unique one-off pieces and pay tribute to the history of Bovet and China – where pocket watches were popular and the watchmakers found many patrons.
The watches boast of a 43mm case, crafted in 18k red gold, and the crown is positioned at 12 o'clock. This adds versatility to the design, as you can make the watch into a pocket version (thanks to the accompanying gold-plated silver chains) or a table clock version. The dragons on the dial speak volumes in terms of craftsmanship and the heritage of BOVET 1822.
The thin gold hands that tell the time are aptly designed to complement the dragons on the dial. They don't obstruct the view and yet look elegant. Under the hood is the in-house Bovet caliber 11BA12, which gives us 72 hours of power reserve. Representing good fortune, these dragon watches retail for $72,000.