Making its debut in the 'astronomical' segment at last year at the Basel Fair, MeisterSinger has come up with a new edition to the Lunascope series. As the name suggests, the MeisterSinger Lunascope Golden Moon Watch hosts a moon phase complication and it also features the signature single-hand display.
The Golden Moon edition showcases a beautifully designed golden full moon, that looks spectacular against the minimalistic blue dial. I love the fact that the watch-face has very few distractions on it. It's very rare these days to come across a timepiece with complications that has many functions, and not crowding the dial.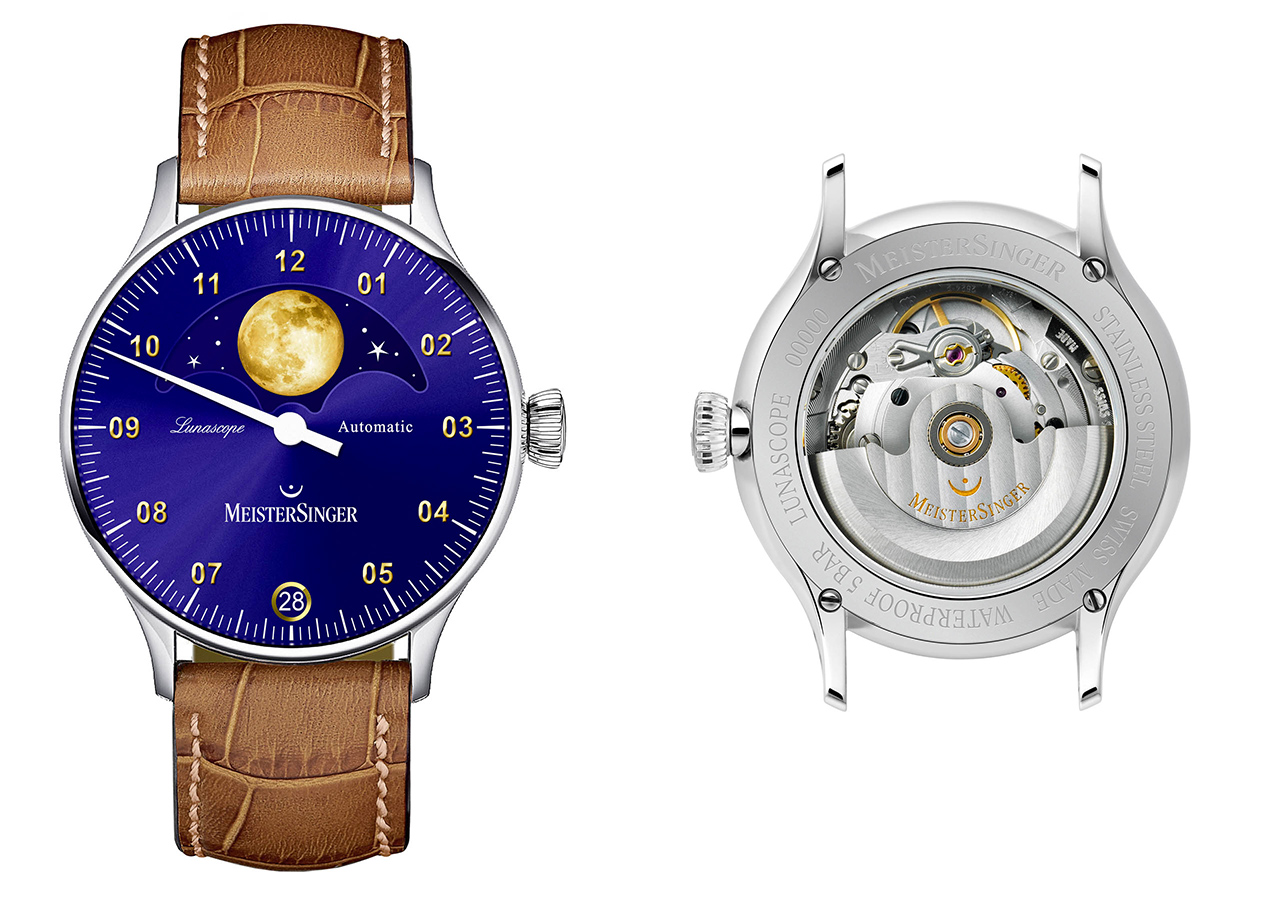 In many ways we can attribute the single-hand watch trend to MeisterSinger and they have been doing a masterful job since 2001. As we see in how single-hand watches function, the watchmakers have adopted the 'slow approach' formula to the reading of time. On the dial, the time is marked to the closest 5-minute, which means you read it accurately at every five-minute gradient, without the hurry of the seconds hands sweeping across the dial.
In short, if you are the kind that wants to know the time precisely down to the second, then you're better off with your phone telling you the time. This watch is mainly about the moon phase and capturing the beauty of the golden moon. And what this means is that you will need to correct the time only once in 128 years! Given that this is an entry-level moon watch, it's a remarkable feat as most watches in this segment require correction once in three years.
The sunburst blue dial with golden moon disc is encapsulated in a 40 mm stainless steel case. Under the hood is an automatic ETA 2824 with MS-module for the single-hand display. The power reserve is of 38-hours and it retails for $3500. It looks very nice teamed with the cognac-colored calfskin strap.