You may get a sense of déjà vu when you see this Animal Print and Classic Vintage Check Sneakers from Burberry. And this is because they remind us of atmos and Nike Air Max's collaborative sneakers from the Animal Pack collection. The atmos + Nike shoe announcement came out few months ago and close on heels, this Burberry iteration sounds too much of a coincidence.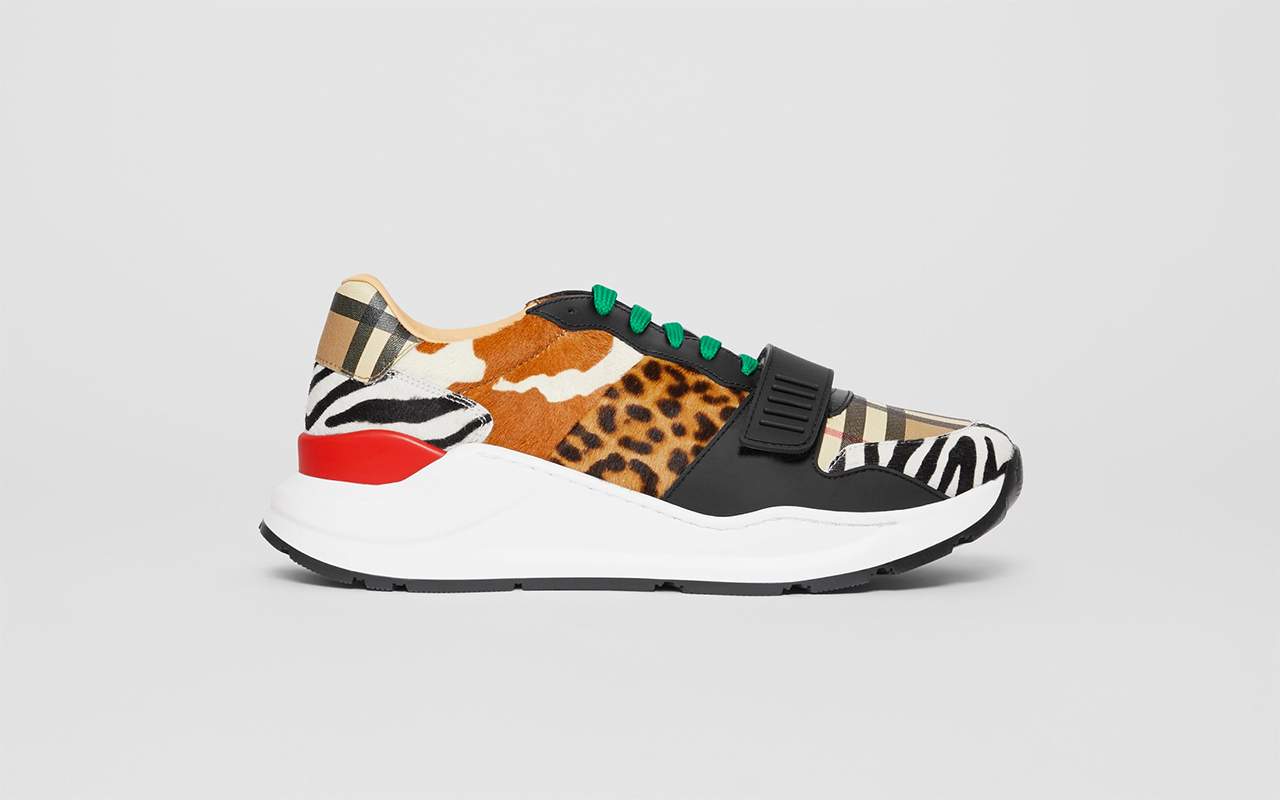 To refresh your memory, the atmos and Nike Air Max 1 Animal 3.0 Capsule features tiger, leopard, and giraffe prints, as three individual shoes. The Burberry sneakers, however, are a mishmash of the classic check pattern along with animal prints.
Check The Animals
The Burberry Animal Print and Classic Vintage Check Sneakers features iconic Vintage Check pattern along with the patterns of zebra, leopard, and cow prints. Making method out of the madness, the pattern design looks interesting.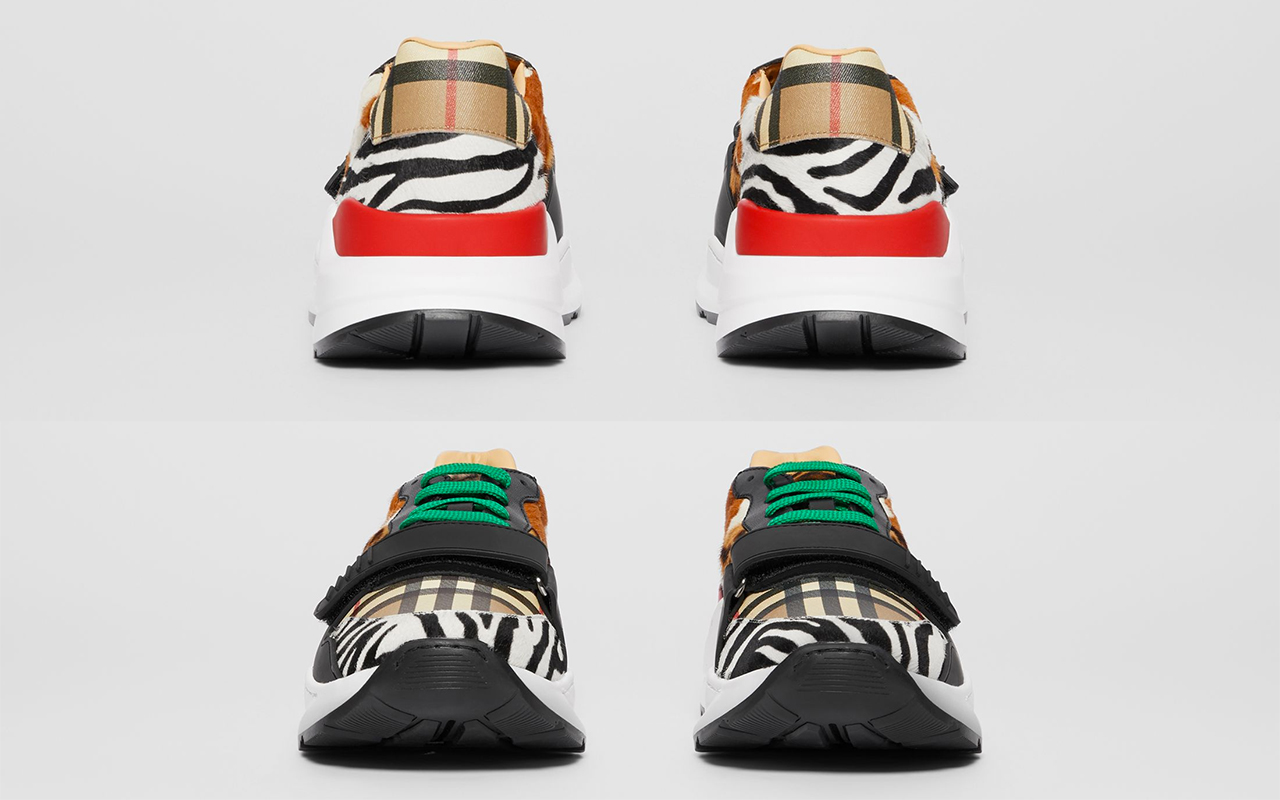 Aside from the animal prints and the check, two things catch your eye instantly, the usage of green laces and the red detailing at the back of the shoe. The heel and toe box areas are dedicated to the luxury brand's iconic check, and they hold fort elegantly.
Materials and More
The outer of the shoe is crafted from calf hair, suede, calf leather and polyurethane. A complete mixing of materials, that go on to make a luxe impression. The lining is crafted from calf leather, sheepskin/shearling, however the sole is made from 100% rubber.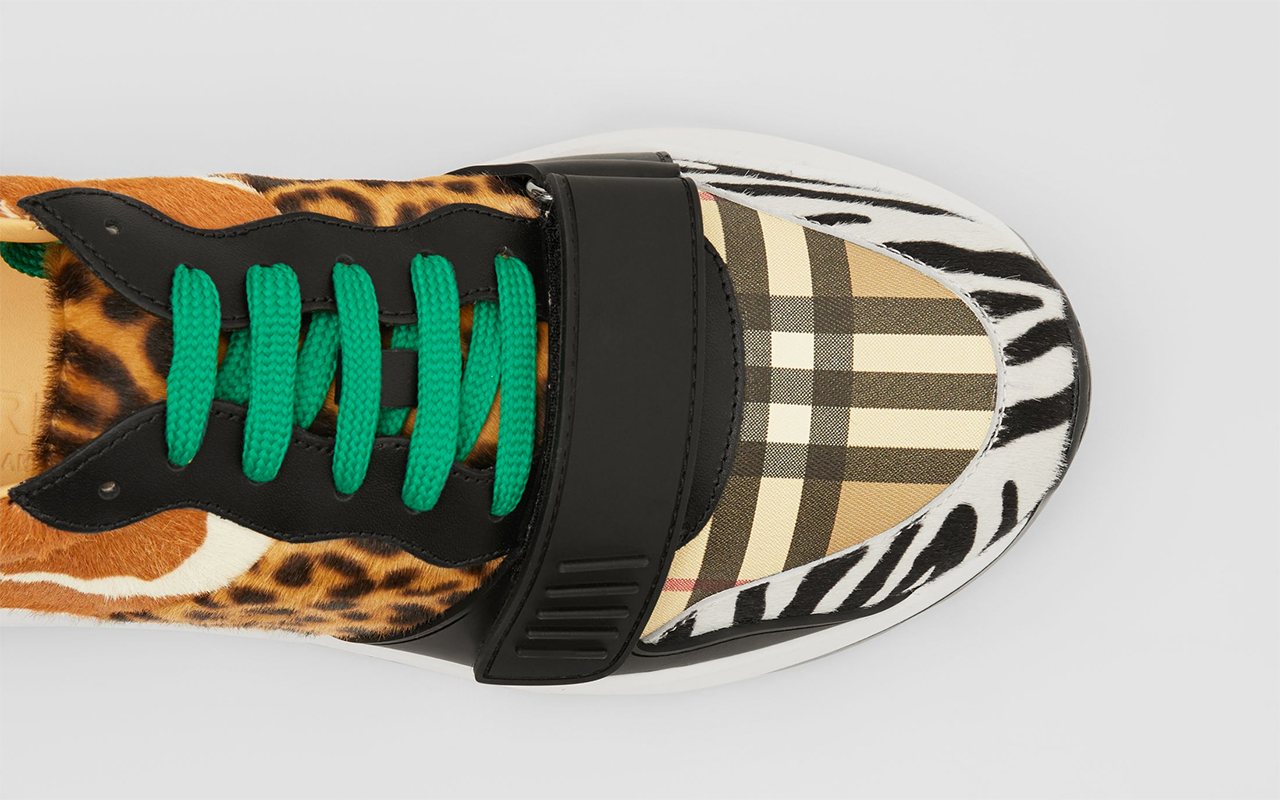 The only 'sober' region on the shoe happens to be the black leather around the lace eyelets and the rubber overlays where the Velcro strap is found. The chunky outsole in white and the red rear panel around the heel area, complement each other. Despite the many elements on this $620 shoe, it seems to all work together.