There is a sweet-spot still available for cameras that are portable, chic and functional. If you scan the scenes, then on one end of the spectrum we have the Fujifilm Instax Mini 8 Instant Film Camera and Kodak Mini Shot Camera, and on the other of the spectrum, come the GoPros and the Google Clip Cameras of the world.
You can either click and print, or capture videos and delight – whatever the case may be, there are few 'clip-able' cameras that take still and video photography at one go. The Canon IVY REC Clippable Camera comes into this cusp segment. Interestingly, Canon opted for a crowdfunding camping, to bring this camera to life and will soon be available at Best Buy.
Clip and Click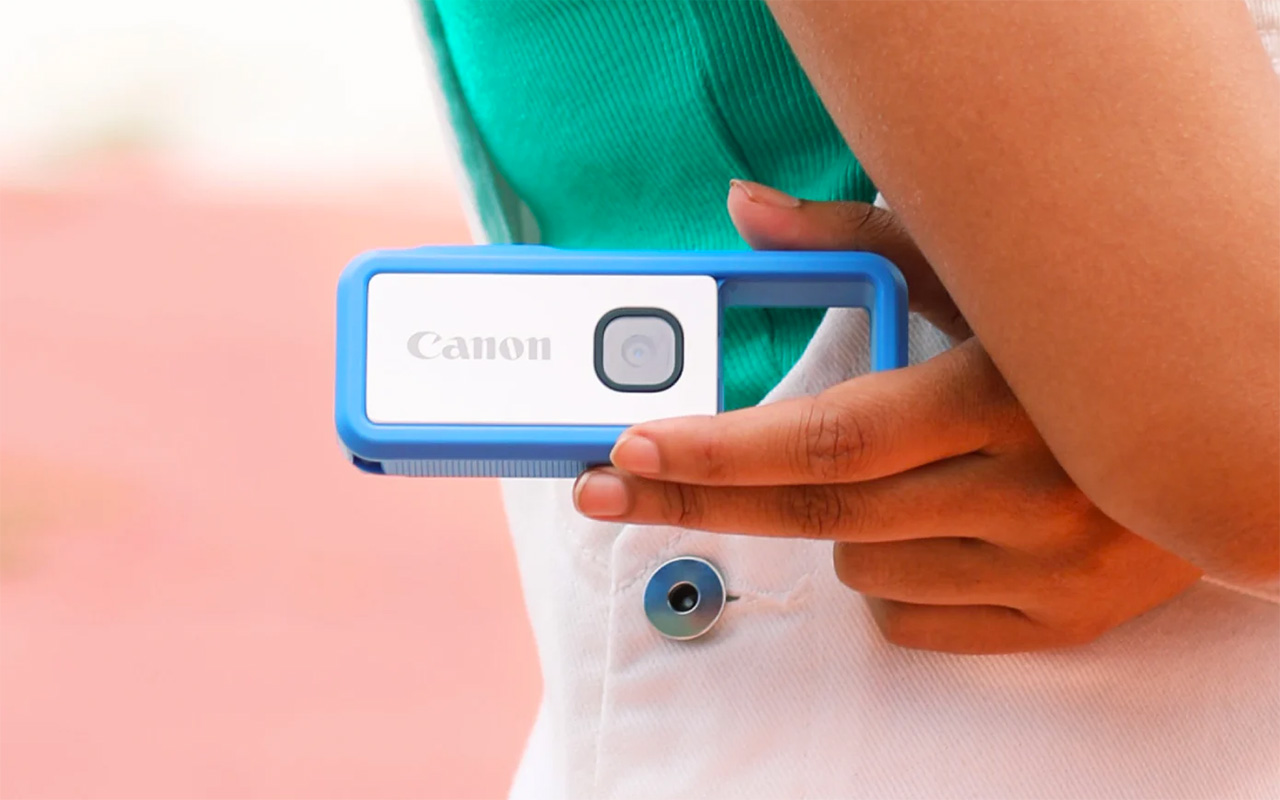 Like an EDC – everyday carry tool, the Canon IVY REC Clippable Outdoor Camera, can be hooked onto your belt loop or the hoops in your travel gear. Designed to be waterproof and shockproof, this lightweight camera offers wireless connectivity and pairs with the Canon Mini Cam App.
As a camera intended for on-the-go, it's truly portable, because besides being shockproof and waterproof, the camera hosts no screen. Hence, as a wearable camera, it has nothing that will snap or crack. Back in the days, when digital cameras were new, I remember cracking the screen of my brand new Kodak at the amusement park. I felt terrible for days, because it cost so much and part replacements – like a cracked screen – took days.
One Click Capture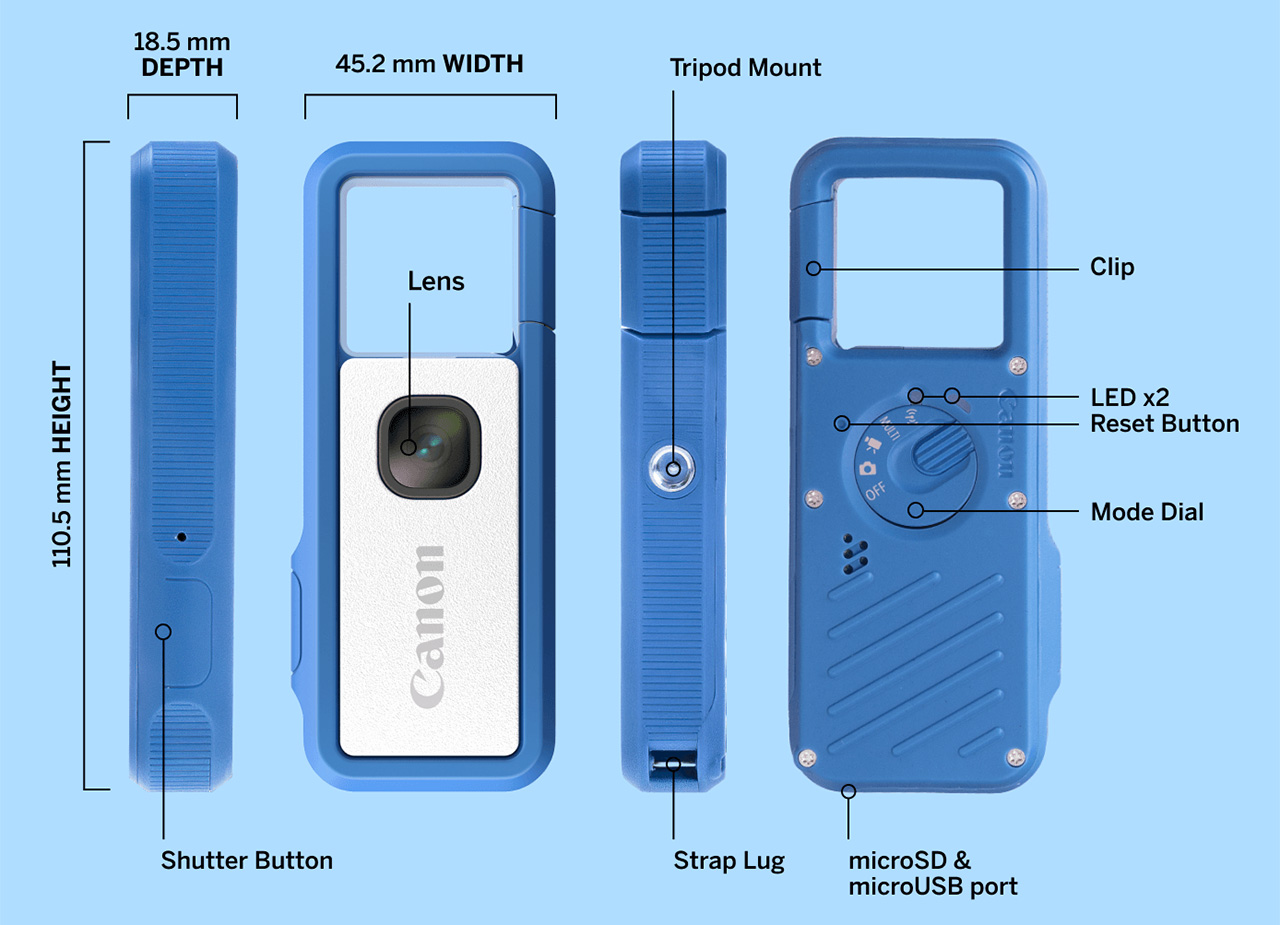 The ease of cameras like the Canon IVY REC, is that they are easy to operate. Since there is no screen, the clip doubles as the viewfinder, thus reducing the elements on the device. With the one-click-capture functionality, all you need to do is, to turn the dial and click to take photo or hold it to capture video. The camera comes with a MicroSD card for storage and a 660mAh rechargeable battery (via Micro USB).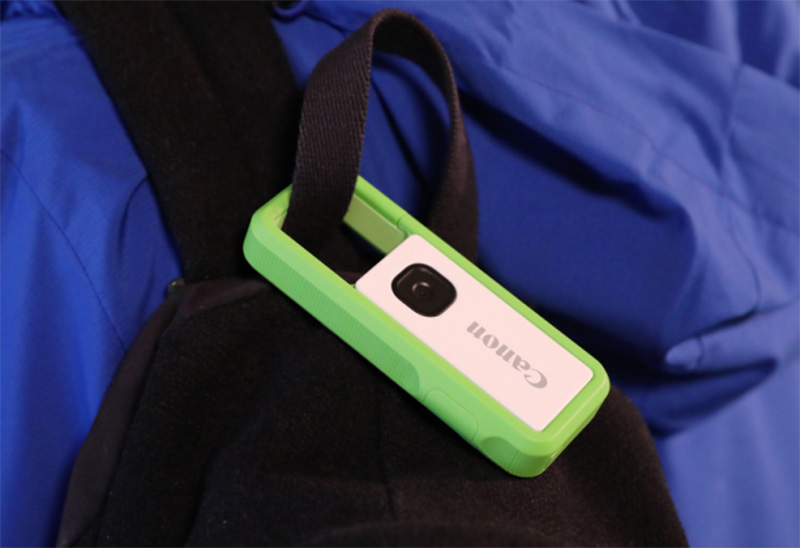 As the device pairs with the Canon Mini Cam App, you can download and print or save and share the pictures with family and friends. Specs on the gear include 13.0-megapixel 1/3-inch CMOS sensor (fixed-focus lens) with Full HD video shooting at 1080p up to 60fps. Wireless and Bluetooth capabilities allow you to use your Smartphone as a remote control and real-time viewfinder for the camera. Available in four colors: Dragonfruit Pink, Riptide Blue, Avocado Green, Stone Black, pick it up from Best Buy for $130.