Since this our first article on a Casio Edifice, a little bit of history is due. While we mostly resonate with the G-Shock, Casio has the Edifice and it is the technological flagship for the watchmakers. When you compare them to the Casio G-Shock series, the Edifice collection ranks higher in terms of quality, features, and design.
The collections in the Edifice watches run from basic chronograph to watches that feature computerized movements. Many Edifice watches incorporate the Tough Solar technology, which allows the watches to charge at dim lighting.
Edifice series also includes the advanced collection called the Waveceptors, and the watches in this can calibrate themselves with atomic clocks through radio waves. The watch that we will discuss today, not only has Tough Solar power batteries, but also Bluetooth connectivity.
The watches with this feature can be monitored through the smart phone and can share chronograph data. The display for the Edifice range can vary from pure analogue display to a display that hosts both analogue and digital.
The Casio Edifice EQB1000D-1A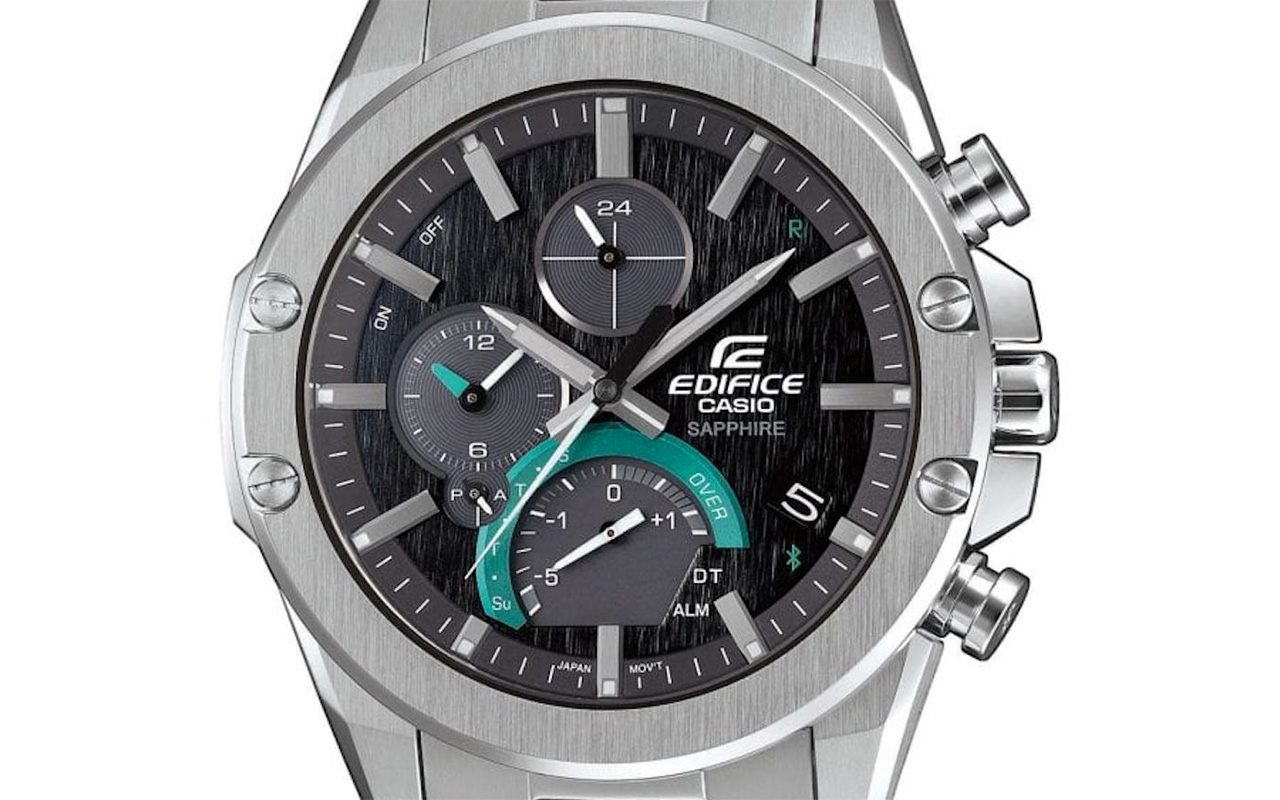 Designed to be a super slim watch, Casio has trimmed the frills on this one, to keep the essentials packed in a thin body. This metal chronograph is crafted in stainless steel and yet is light enough to weigh only 130 grams.
Supporting Bluetooth with the Smartphone Link, the hooks up to a smartphone to provide the accurate time. The watch showcases time not only in the current city, but also across 300 cities from the across the globe.
The Slim Watch Advantage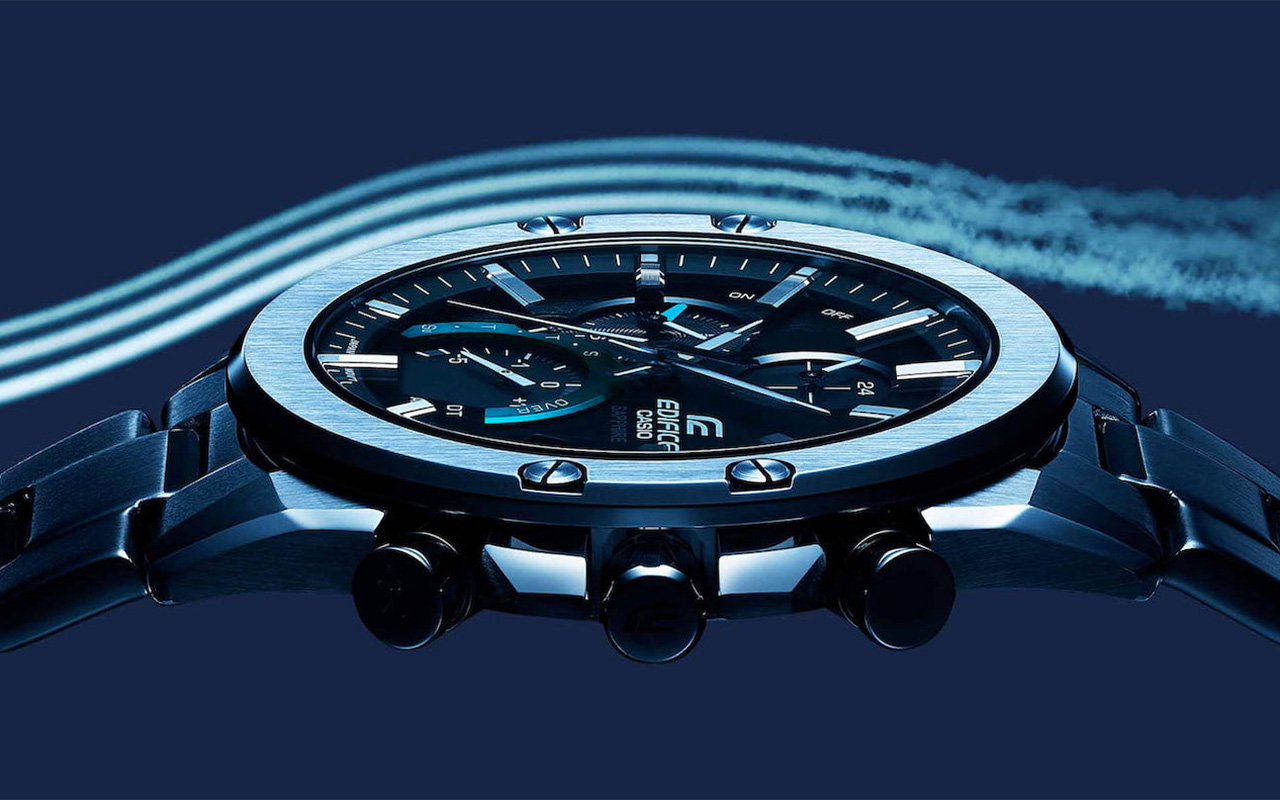 Sporting many hands, this chronograph sports a super slim case that measures only 8.9 mm. Using a new mounting technology, the watchmakers have combined the components and made structural innovations make a case that is about 30% thinner than the typical cases in the collection.
The Tough Solar power technology is capable of transforming weak light from sources like a fluorescent lamp into sufficient energy for the watch and can execute high-load functions. This feature is very helpful when winters set in, and sunlight is limited. Since the watch pairs up with your Smartphone, you can even use the Phone Finder feature to locate your device, should you misplace it.
Specs on the watch include dual time, 1-second stopwatch, Daily alarm, Power Saving – the hands stop in darkness to conserve energy. Pick it up for $300.