Co-branding and partnerships become meaningful when you have found an interesting common thread between the brands. For example, car races and watch brands, or a boxing brand and watches … like Casio and Everlast. A force to reckon with in the boxing industry, founded in 1910, Everlast is considered to be the world's foremost manufacturer, marketer and licensor of boxing, MMA and fitness equipment. Building their reputation and being the choice of boxers like Sugar Ray Robinson, Jack Dempsey and current champions like Deontay Wilder and Dustin Poirier, the brand is known to build its legacy for being premium choice of professional athletes.
To counter this, we have the legacy of CASIO's shock-resistant G-SHOCK watch to match. I remember going nuts over my Baby G that I wore well into my teens (and beyond), a secret that I don't share very often. One of my most prized possessions (close to the Omega that I own), I have come to learn that the sentimental value of a G-SHOCK multiplies when its co-branded with an equally adept partner. Establishing itself as 'the toughest watch of all time', it's only natural that it be the 'Choice of Champions'.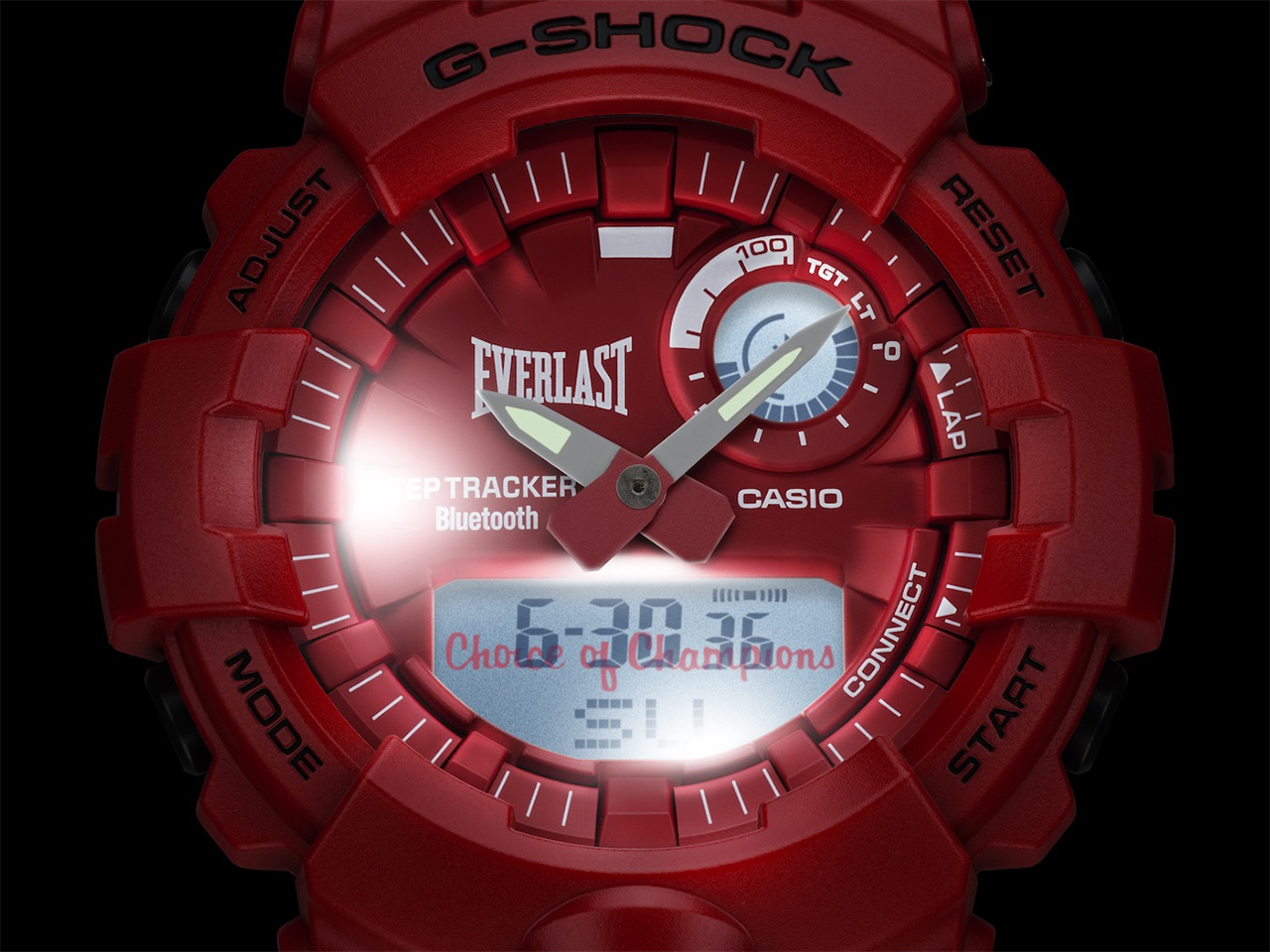 Every G-SHOCK watch covers these basic seven features: electric shock resistant, gravity resistant, low temperature resistant, vibration resistant, water resistant, shock resistant and super tough. The GBA800EL-4A Casio G-SHOCK adds a couple more that honor the sports angle of Everlast.
Aimed to appease the fitness enthusiast, the watch features a three-axis acceleration sensor. This sensor allows to keep an eye on the step count and the walking or running pace. You can view this information as well as the hourly step graph on the digital display. The status indicator showcases the target achievement rate.
Integrating with a dedicated the G-SHOCK Connected app, it's only natural that the watch is equipped with Bluetooth connectivity. Details like calories burned broken down by five metabolic equivalent (MET) levels for each day, week and month, and graphs of steps taken are also displayed on the app. Like most running and exercise tracking apps, location and map of the outdoor runs or workouts is also captured in the details.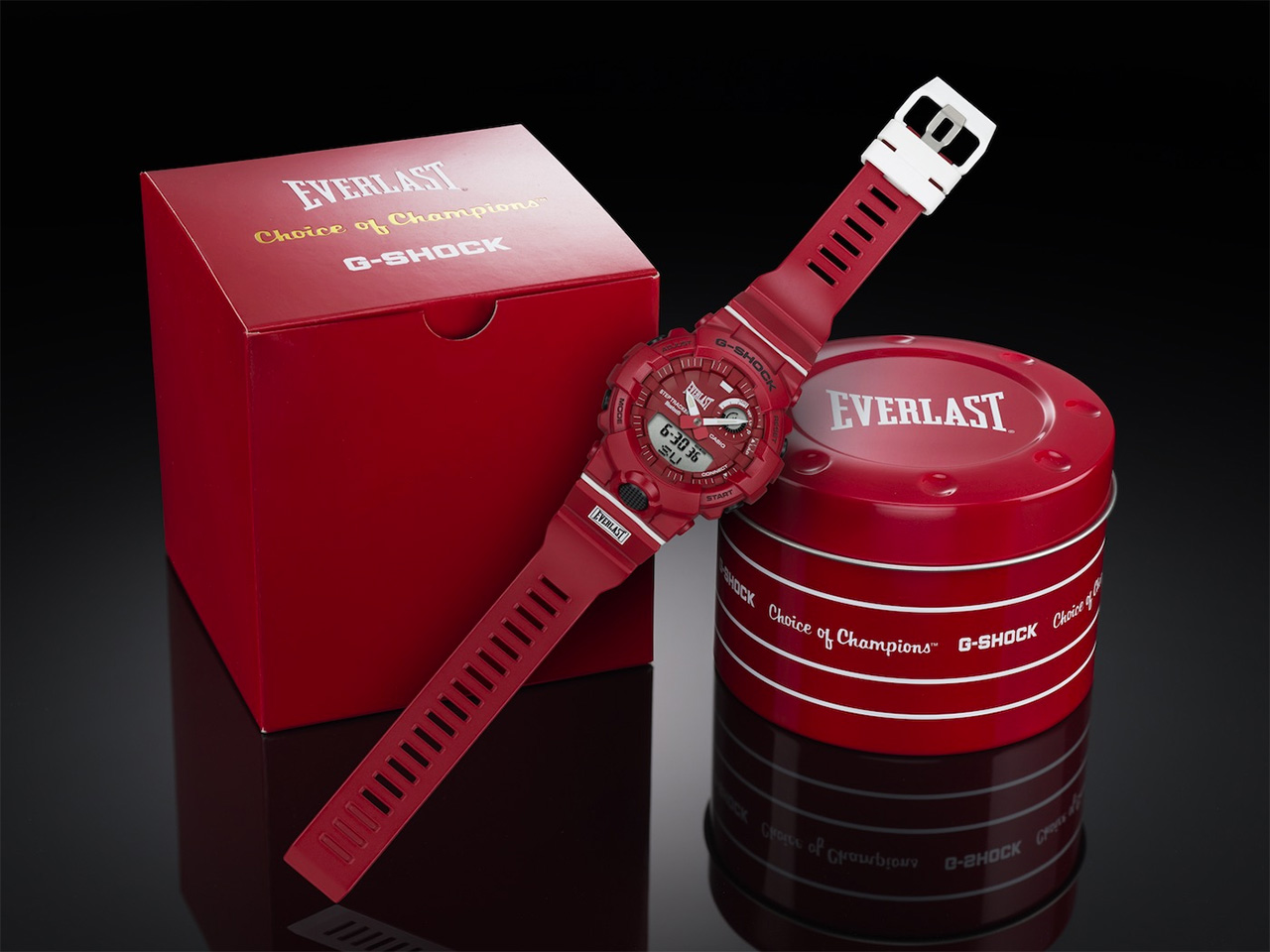 G-SHOCK recommends that the new GBA800 model be used for interval workouts, where you can configure up to 20 sets of five timers on the app. You can then send the created workout routine to the watch and begin your training promptly.
Crafted in a dashing matte red model, inspired by boxing gloves, the watch proudly hosts the Everlast logo, engraved on the case back. Other details include LED backlight, 200m water resistance, Dual Time, 5 daily alarms and "Choice of Champions" on the digital front display. Price: $160