Close on heels to the Casio Pro Trek Smart WSD-F21HR announcement, we have some news on the Casio Pro Trek PRT-B50, which includes three new models. While the former Smartwatch played catch-up by adding in the heart rate monitor, the latter brings in Smartphone Link functionality.
Casio, for first time is bringing in the Smartphone Link function through the Pro Trek Connected app and relies on the quad sensor technology for seamless functionality. Using four sensors (individually) the watch is able to determine the compass bearing, temperature, acceleration and barometric or altitude pressure. The Smartphone Link function, gives the watches an edge as they hook up via Bluetooth to the Pro Trek Connected app.
Data Driven Health
The purpose of this hookup is to gather as much information as possible via the sensors, and store them in the App. You can get to the information and decipher your parameters and improve your run or walk.
Supporting outdoor activities, some functions like knowing your altitude, location etc. can be useful. The three models include features like Route Log – this helps in recording altitude data from the watch and the and GPS data from the smartphone. You can even plot the data to the route by manually getting it and including it.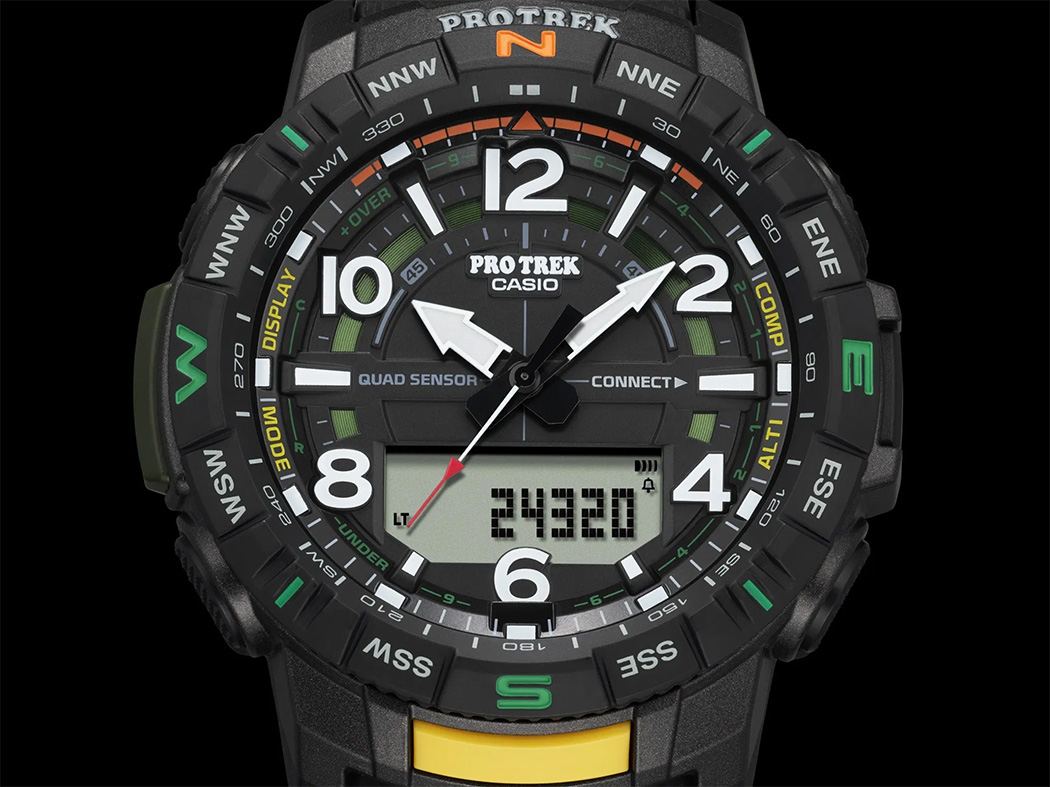 Using the step counts and altitude data, you get the functionality of Calories Burned and can save it as an activity log. Default content, flow of the modes and other details are customizable and reflect on the display accordingly. This ways, you get to see what you want – up front and it helps in streamlining your preferences.
The Location Indicator allows you to save the current location in the App and the compass bearing of the saved location point, can be read by looking at the second hand. The distance is showcased on the LCD.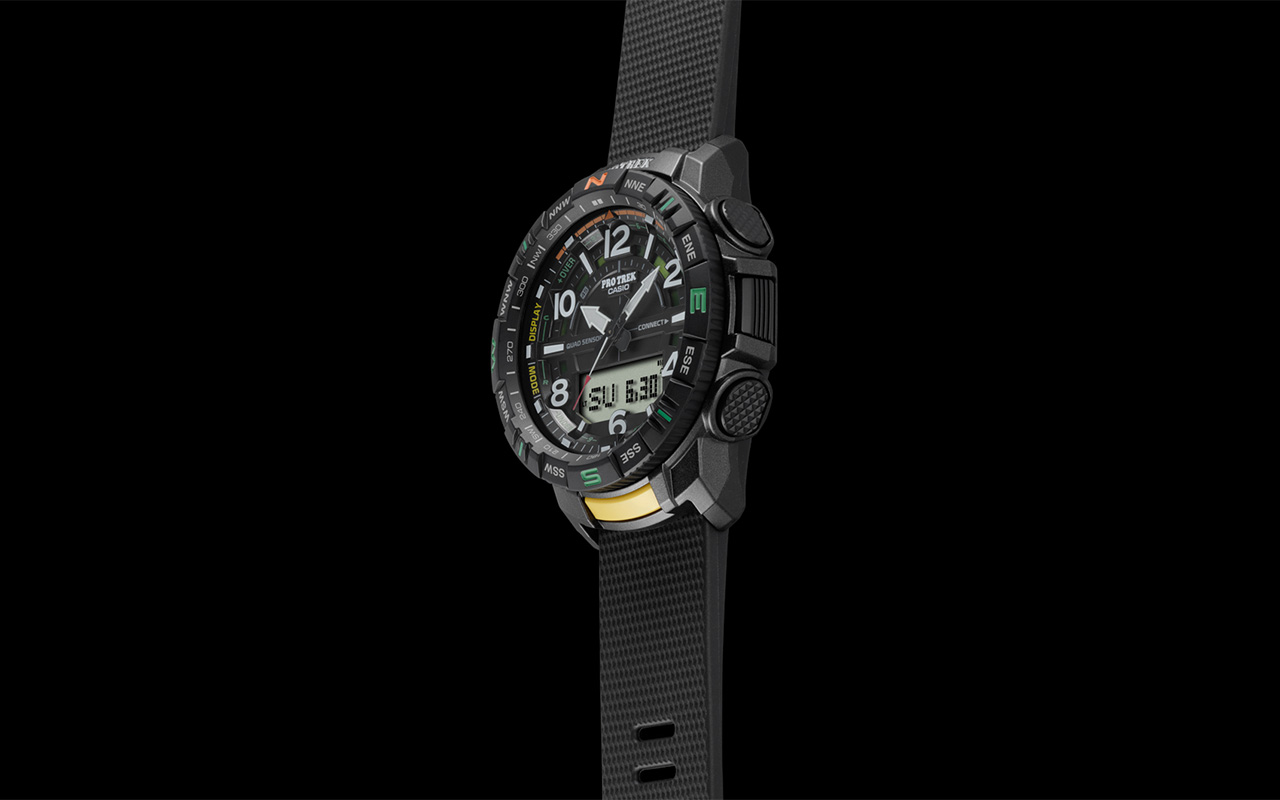 Automatic altitude adjustment is done four times a day and automatic time adjustment occurs four times a day. Both the watch and the app connect to download tweaks like time zone changes and Daylight Saving Time. One of the most helpful features – mobile phone finder – is activated when you seek your phone. An audible alert is sounded even if the phone is in silent mode.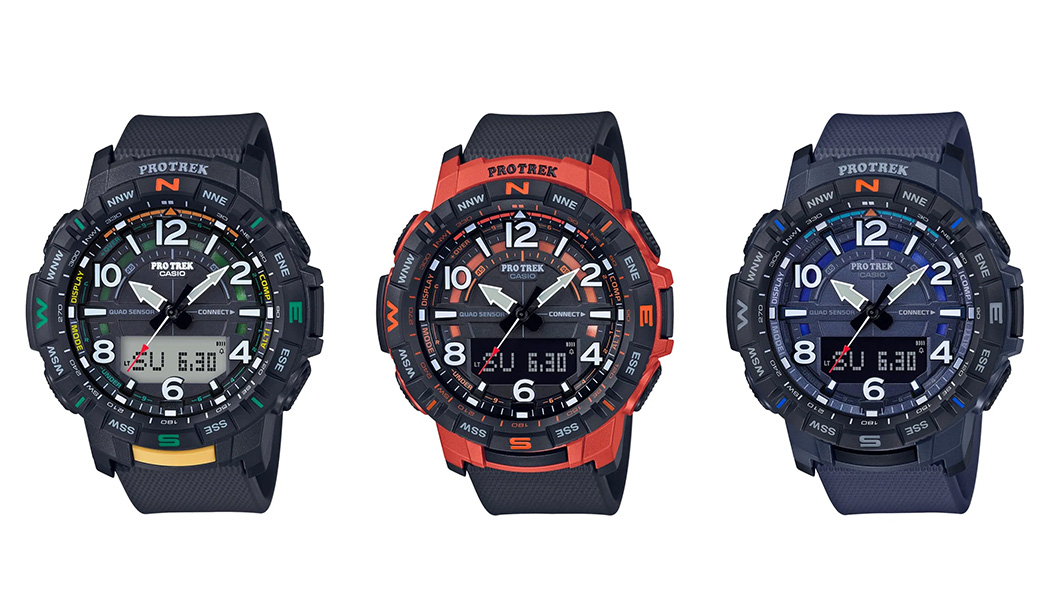 The Pro Trek PRT-B50 specs include a rotating compass bezel, Arabic numeral indices, analog hour, minute, and second hands and digital readout. Crafted from resin, the case measures 57.5 mm and is teamed with a 3D textured urethane band. It is water resistant up to 100 meters and supports full auto LED light.
Available in Black, Blue and Orange, you can pick it up for $200.