If you have ever interacted with an Indian family, you will instinctively understand that food is an integral part of how they bond. Moreover, they use food as a medium to show affection, and display love. In most homes you will find parents fussing over their kids for their daily quota of two-glasses-of-milk, and children trying to dodge their way out of it.
Homemakers carefully planning the meals, to cater to individual tastes -I have grown up in an extended family household, and I have seen my grandmother plan meals that catered to the different tastes of my uncles, aunts, parents, grandfather and us kids as well, on a daily basis. She and our cook would make at least four dishes per meal, so that there would be at least one dish that would appeal to every individual in the family.
Given such pampering, you can only imagine the kind of comfort foods that we Indians have grown up on. While I am going to talk about them and explain their significance in our lives, I will also give you a tip that will add the special zing to the dish, should you decide to try making it at home. All recipes are available online (search YouTube), and most ingredients will be available at your local Indian grocery store. So brace yourself for some culinary delights.
Samosa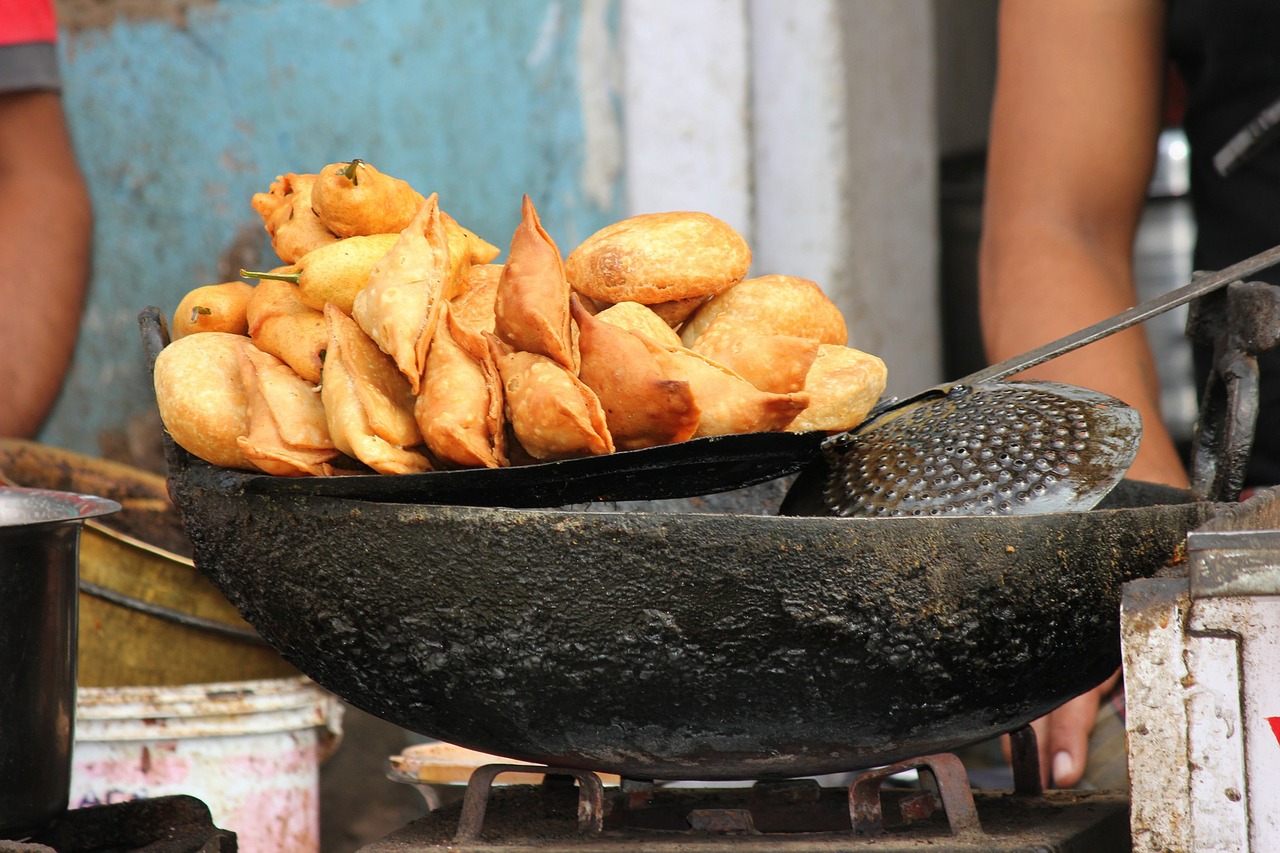 No Bollywood movie can be enjoyed in the theatre, with you munching on a piping hot samosas. A triangular deep-fried stuffed pastry, this is a comfort food that is the most easily available Pan-India and has no specific origins. Sold at street corners and traditional 'halwai' or Indian Sweets shops, the samosa is a gap-filler, when hunger pangs hit you.
A dough made out of flour and water, is rolled into small disks and then pinched into a conical shape and stuffed with a delicious savory mixture of mashed potatoes and peas. If you do try and make this at home, you can add a little a diced cube of cheese to the center of the potato stuffing, before deep frying. This way you can make a cheesy samosa variation.
Chana Bhatura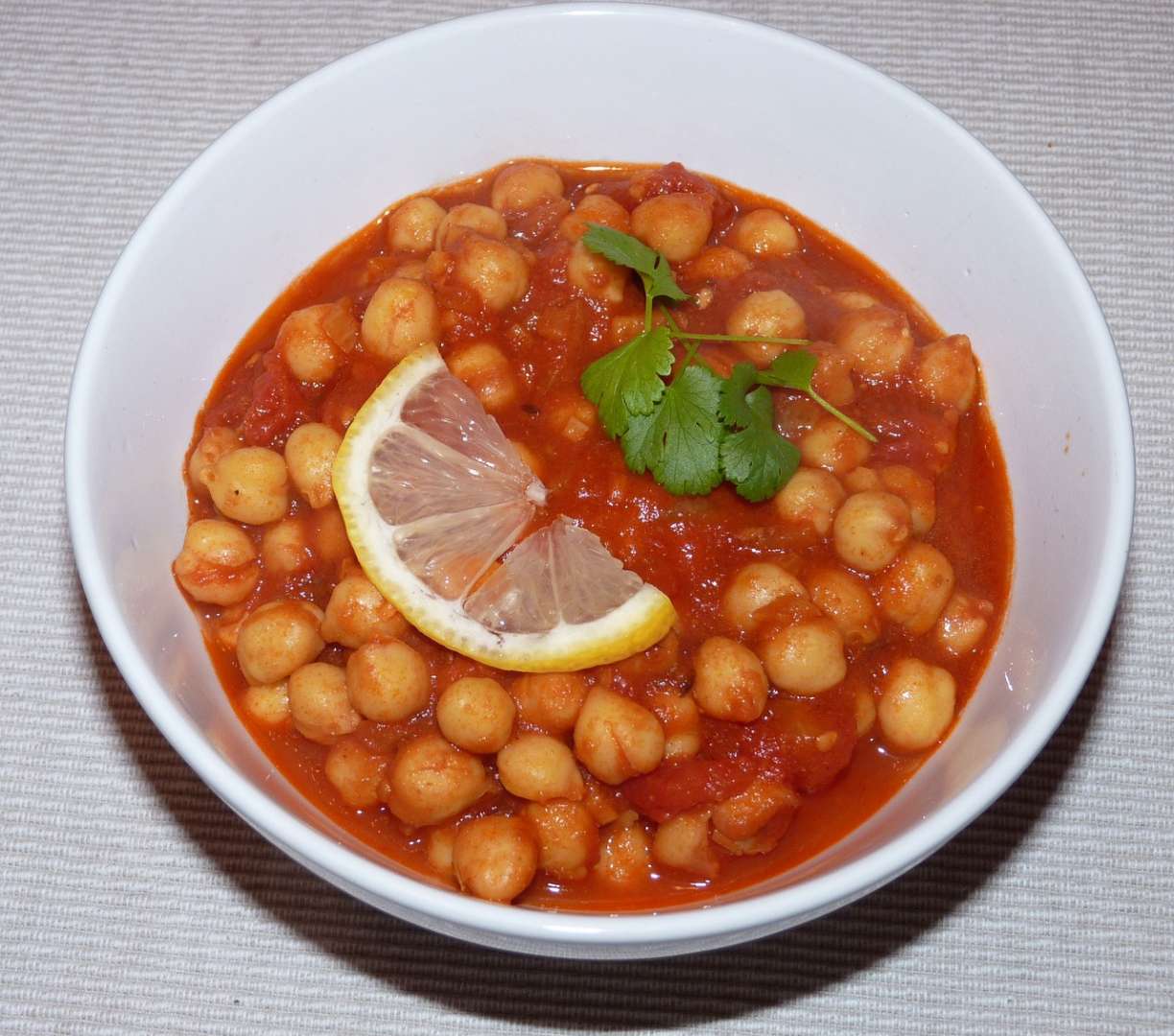 A complete meal, a breakfast item, an in-between snack, Chana Bhatura (or Chole Bhature) is the giddy combination of eating fried white flour 'roti' with Indian-styled chickpeas. Many don't know this, but the color of 'Chana' take a dark tinge when it is cooked in a black-iron pan.
To replicate the dark coloring, you can add a little of ground dried-pomegranate seeds to the dish, which will not only enhance the tanginess, but also give it the required coloring. For the Bhatura dough, you should knead it in sour yogurt and rest it for 2-3 hours, before rolling it out.
Paratha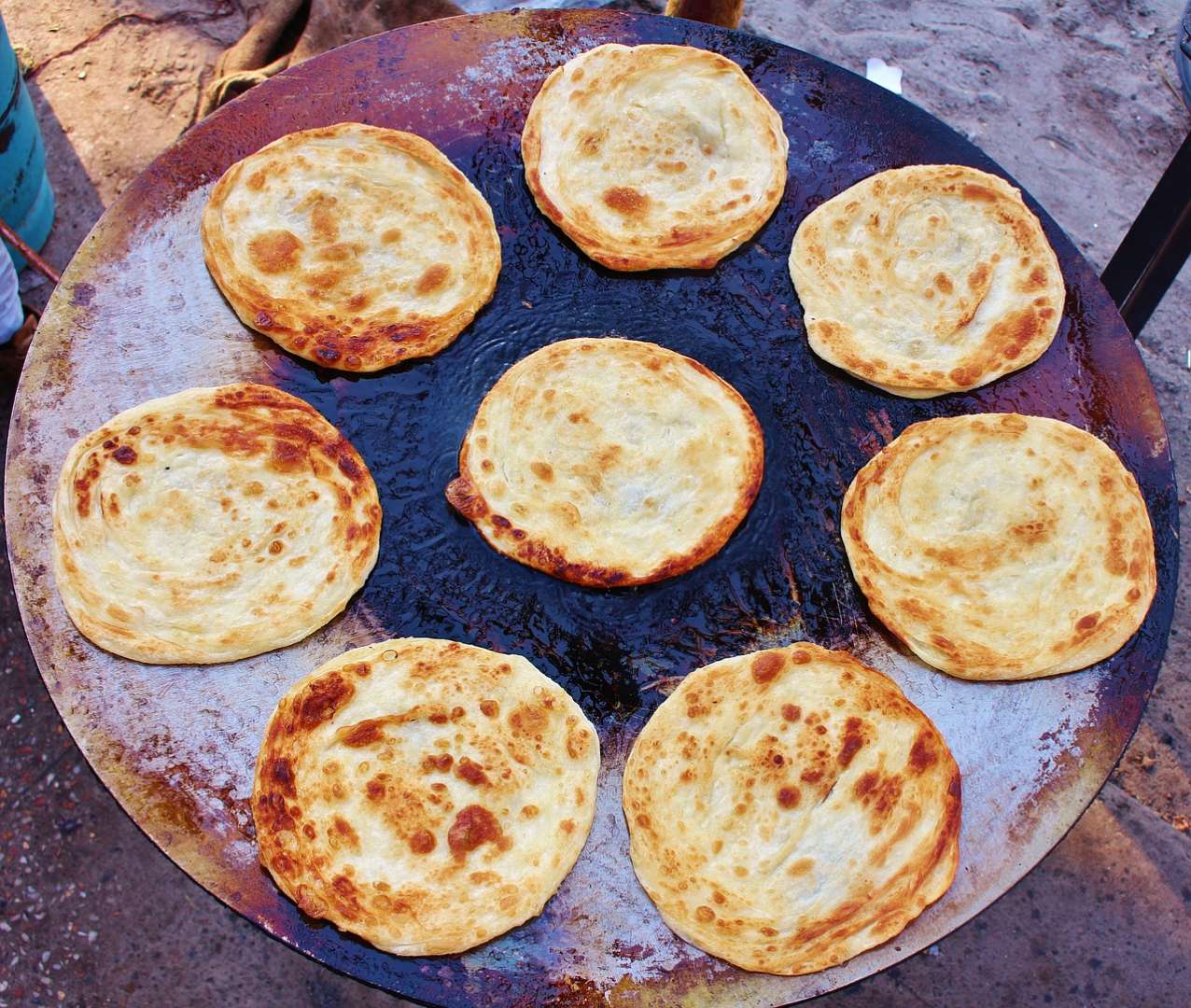 Staple morning breakfast in most North Indian homes, a stuffed paratha goes a long way in comforting you, especially if your mom has made it for you. Let alone the different states in India having their own version, I love the way different countries have adopted the paratha and made their own variation. For example, in Singapore and Malaysia, people just go crazy over the soft and crispy roti-prata (flat bread), which is served with mutton curry.
A paratha (or prata) is a made from wheat flour and kneaded into a soft dough. This can be either stuffed with a choice of well-seasoned fillings – potatoes, grated cauliflower, grated carrots or paneer (cottage cheese), or can be eaten plain along with a curry. The trick to making good prata is to roll out an even flat-bread and to cook it on a medium high griddle. A very hot griddle will cook the roti unevenly and will leave burnt blisters on the surface. My mother used to add a little oil to the dough, after kneading, so that it remained soft for rolling.
Paani Puri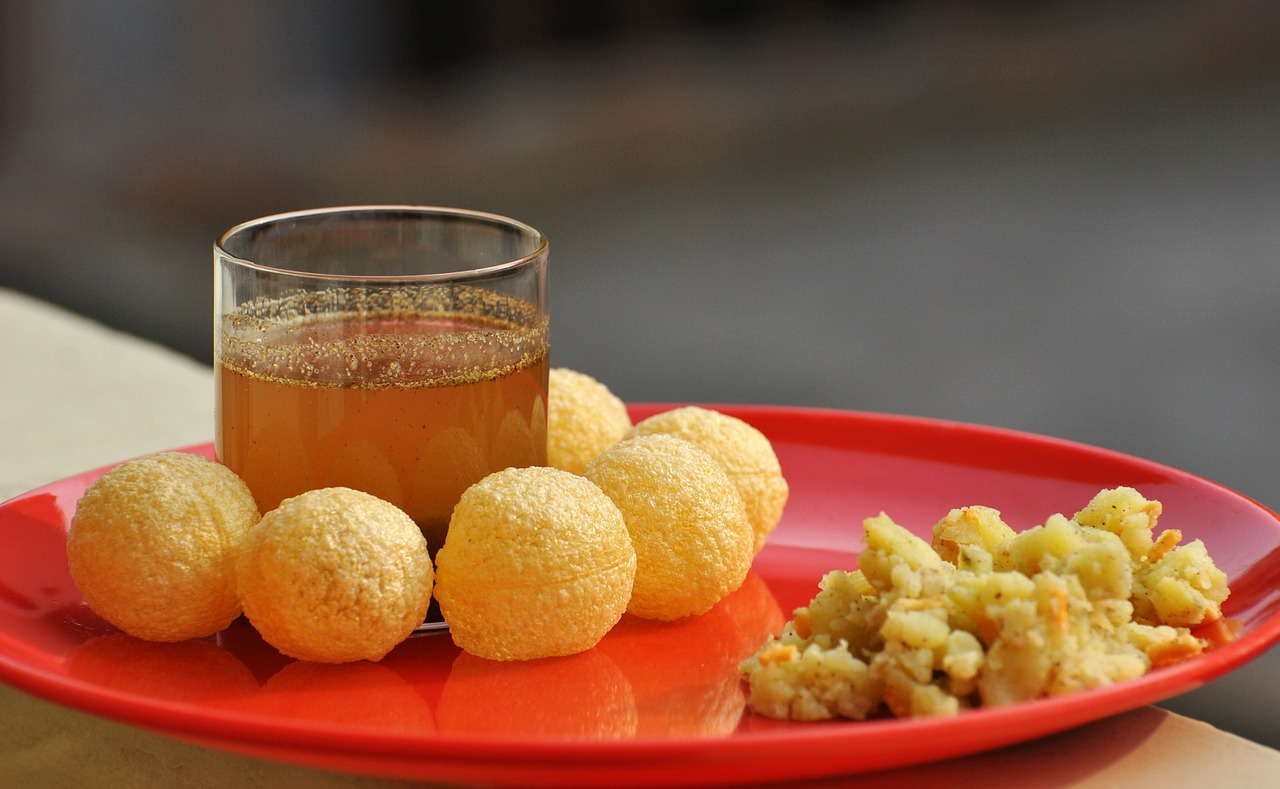 You can bring a smile to any depressed soul by feeding them Paani Puri! Or so say the memes that I recently saw on this comfort food. A classic street food, Paani Puri is the sinful combination of fried, puffed and crisp dough stuffed with mashed potatoes, chutneys and a spicy, tangy mint water.
The combination of wet and dry ingredients brings a burst of flavors and textures in your mouth, when you gorge on one. You don't typically make this dish at home, because it's just too cumbersome to manage the individual components. Moreover, this dish is readily available in almost every street and the joy of it is when the vendor assembles each 'puri' and serves it to you in a paper cup.
If you are stickler for hygiene, then my recommendation is to eat this dish at a reputable restaurant and not from a street vendor, as the water may not be boiled. A modern-day variation is to add a bit of vodka to the water, and have it chilled!
Pav Bhaji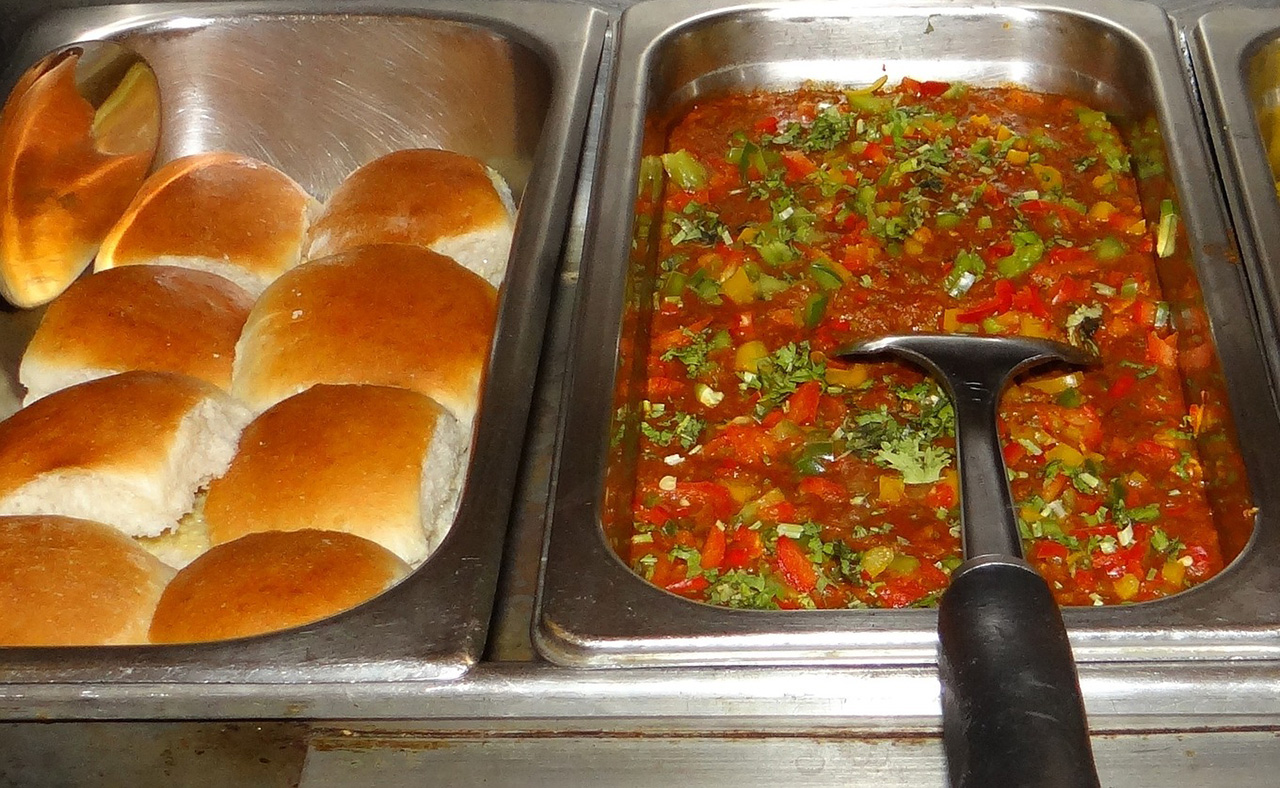 A very humble meal that is elevated with the use of copious amounts of butter, the Pav Bhaji is the combination of bhaji – mashed potatoes cooked with tomatoes, veggies and loads of garlic, served with a soft bread called pav.
A popular dish served in South Indian restaurants, the Pav Bhaji is cooked on a flat griddle called tava and uses a lot of butter to bring out the flavors and mask the garlic. It is one of my favorite dishes and when done right, it can bring a whole new meaning to mashed potatoes.
A quick tip, in case you want to try this dish at home – very easy to cook the typical 'bhaji' – add a dash of Tabasco to it, just to fire-up the spices.
Idli / Dosa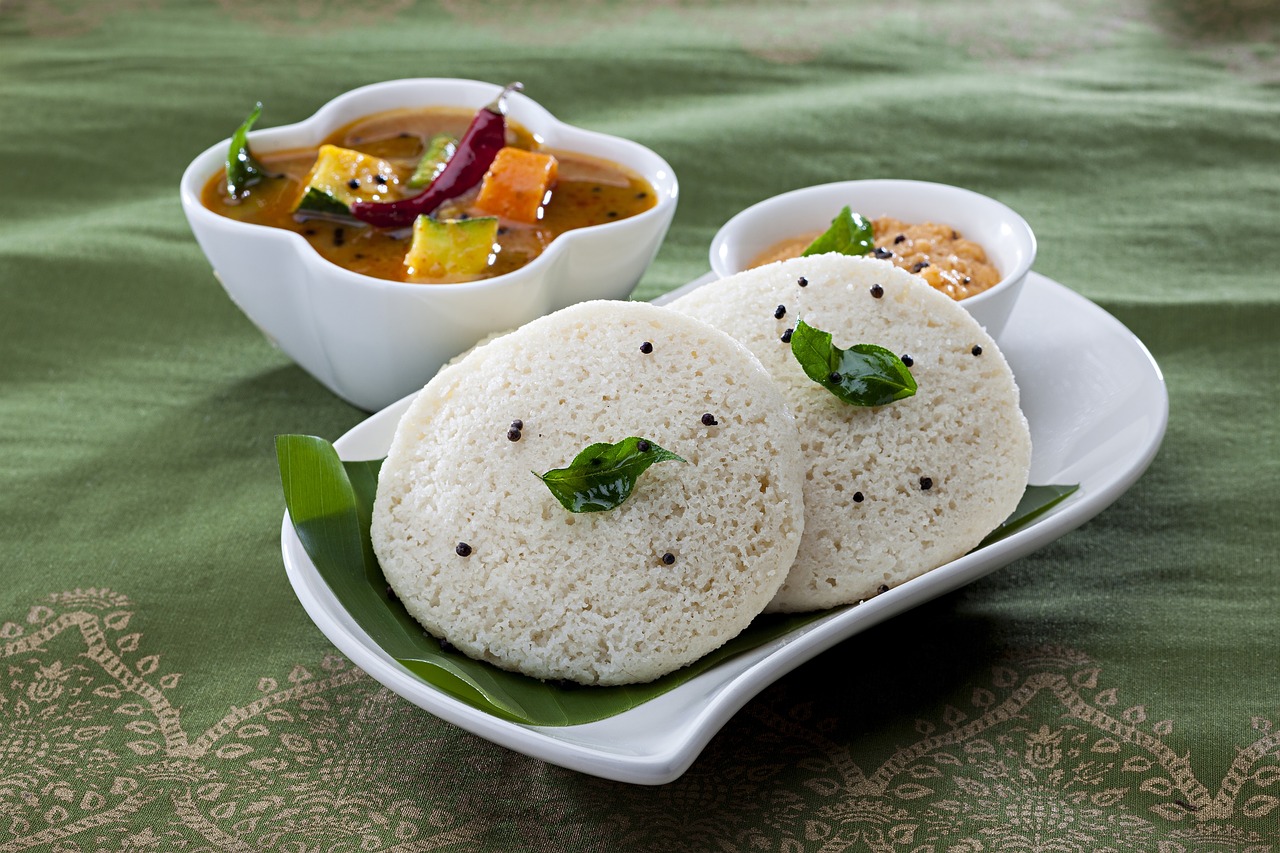 Steamed rice dumplings served with a spicy coconut chutney and traditional lentils called sambar – Idli has many fans and is a weight-watcher's delight. Typically cooked for breakfast in South Indian homes, today Idli and its counterpart Dosa (flat rice pancakes), can be found in the far-flung corners of the Himalayas as well.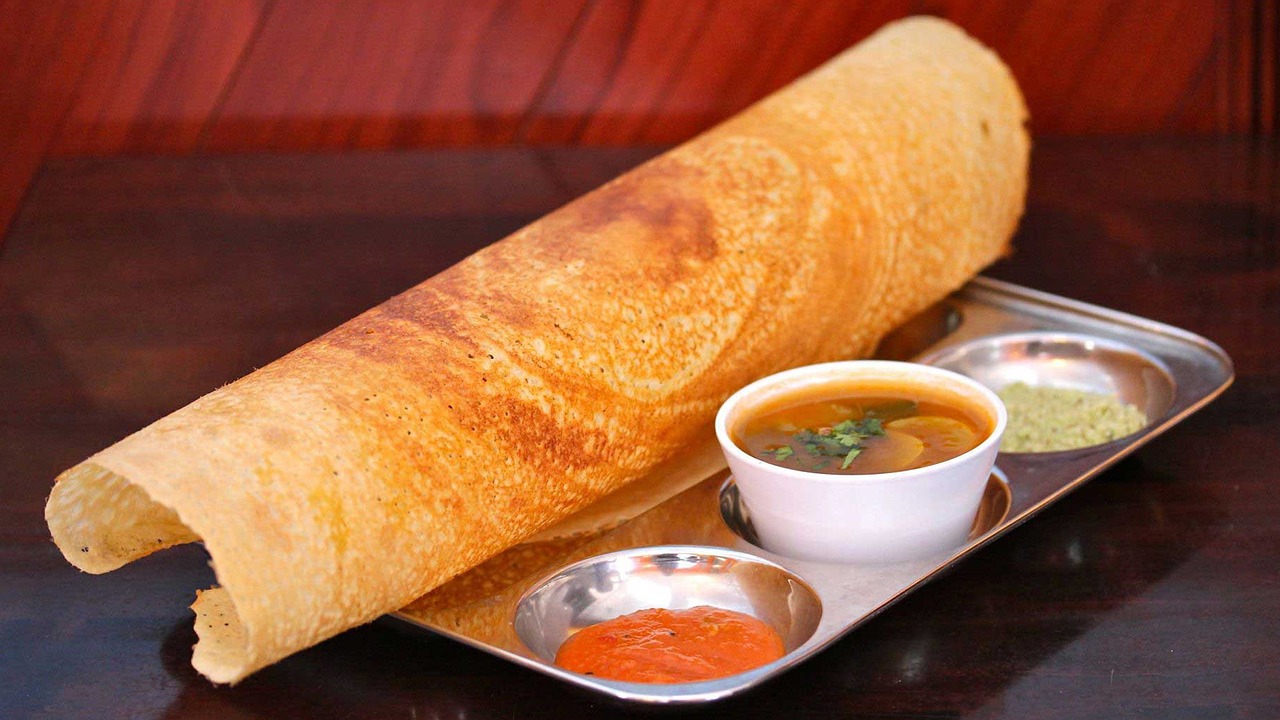 India is such a vast country that each region has its staple diet. Cross pollination and the world in general becoming a smaller place, now sees India as a melting-pot of cultures. Back in the 80's when I visited Kashmir (extreme north), I was shocked to find a restaurant serving Idli and Dosa as it was unimaginable to expect South Indian cuisine up North.
You can safely try this dish at any restaurant serving it, and the dumplings are at their best, when served piping hot. A handy tip is to add a little butter or ghee (clarified butter), to make them softer and tastier.