Until the age of seven, I had no concept of sitting comfortably on a sofa, reclining or kicking my feet up and relaxing in its material vastness. Our home had a formal sitting area and normal living room. Naturally, the swanky, expensive Bo Concept sofa was placed in the formal room – where the kids were NEVER allowed unsupervised, lest we were to soil the furniture – and an in-expensive IKEA sofa was our only concept of plushness.
It's obvious that the Bo Concept was far superior (in terms of style, quality and durability) to the practical IKEA sofa. But what I never understood was the fuss about picking the perfect one, that is until I moved into my own home about 2 years ago. My roots belong to the traditional phase of my life, where I've seen my extended family hire carpenters and work with them for months on ends, to handcraft furniture copied from popular interior design magazines.
I was tempted to go down that route when I had to furnish my new home. But better sense prevailed and I went out and picked my furniture from a store. Choosing the perfect couch took the longest, and there are several reasons why that happened. Let me break down the process for you, so that you may have it easier.   
Size Matters
Imagine fitting a King-size bed in a room that can take a single bed and vice versa … the size of your sofa will pretty much determine the space and how you move in the living room. Is there enough legroom between the coffee table and the couch or too little? I remember seeing a home where two long sofas faced each other with a long table separating the distance between the two. Once everyone filed into their space, it was difficult for anyone to get up and go use the bathroom, without stepping on someone's toes. You have to be mindful of how you want the traffic to flow in your living room, and the size of your sofa will determine that.
How Useful is Your Sofa?
You need to take a practical approach to your sofa. If you don't see yourself spending too much time on it, then there is no point in spending extra bucks on a set that will hardly be used. I'd much rather you invest in the recliner chair that you curl up in. In the flipside, if you intend to live on your couch or be a couch potato, then it's very important that you pick a piece with good springs and cushions that won't depress and lose form, easily. A well-made sofa should last you at least 3 to 5 years before you open it up for repairs or just regular maintenance. The upholstery and any moving parts should be able to endure regular use and of course, be easy to clean and maintain. The most importantly, will you be using it just for watching the television, or entertaining or use a convertible sofa + bed. These little details will determine the life and usefulness of your sofa.
Durability and Longevity
A good sofa is like a long-term investment. After spending thousands of dollars, you want it to serve you for the longest term. Moreover, you tend to grow into your favorite spot – like Sheldon Cooper – and trust me, your spot will be the most abused side of the seating! I like to sit with my legs crossed and I have to be mindful that the soles of my feet are not dirty with dust or grime, lest they stain the material. To enhance the longevity, many brands spray a protective shield / coat to the upholstery, that repels liquids and dirt. Investing in such treatments will help extend the life of your sofa. It will also help the spring-system in the sofa, that you don't bounce or sit down with all your weight, you will wear it out sooner. The framework of the sofa should be top-class and sturdy.
Different Strokes for Different Folks
A quick recap on the different styles of sofas. I'm not getting into describing 'comfort', because that is a given. You will always buy a set that you find comfortable and cozy. Comfort can be perceived with the softness of the cushions or the plushness of the materials used. For example, thick velvet sofas can be more comfortable than expensive jacquard and lace sofas. You can opt from convertible sofas (they turn down into beds), sectional sofas, and unique statement sofas. The bottom line is to invest in a sofa that answers this: how often will you use the sofa, will it be used for formal settings or casual, will it be used as the spare guest bed, do you want it to make a style statement.
Our Pick of some really cool sofas to get you started.
Bonnie and Clyde Leather Sectional Sofa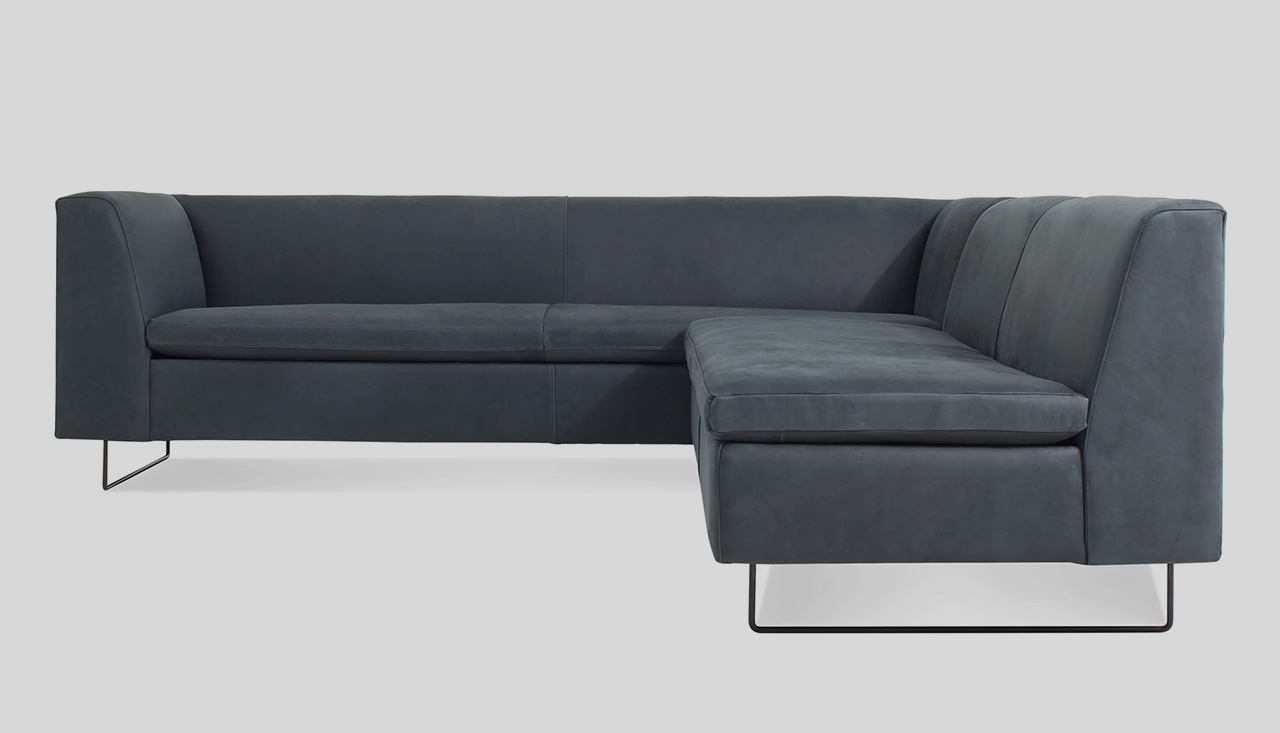 What We Love: Camel Leather, configuration options with arm on left or right side to suit your space. Sinuous steel springs provide durable support beneath cushions and strong solid hardwood and engineered wood frame.
WOW (Driade) By Philippe Starck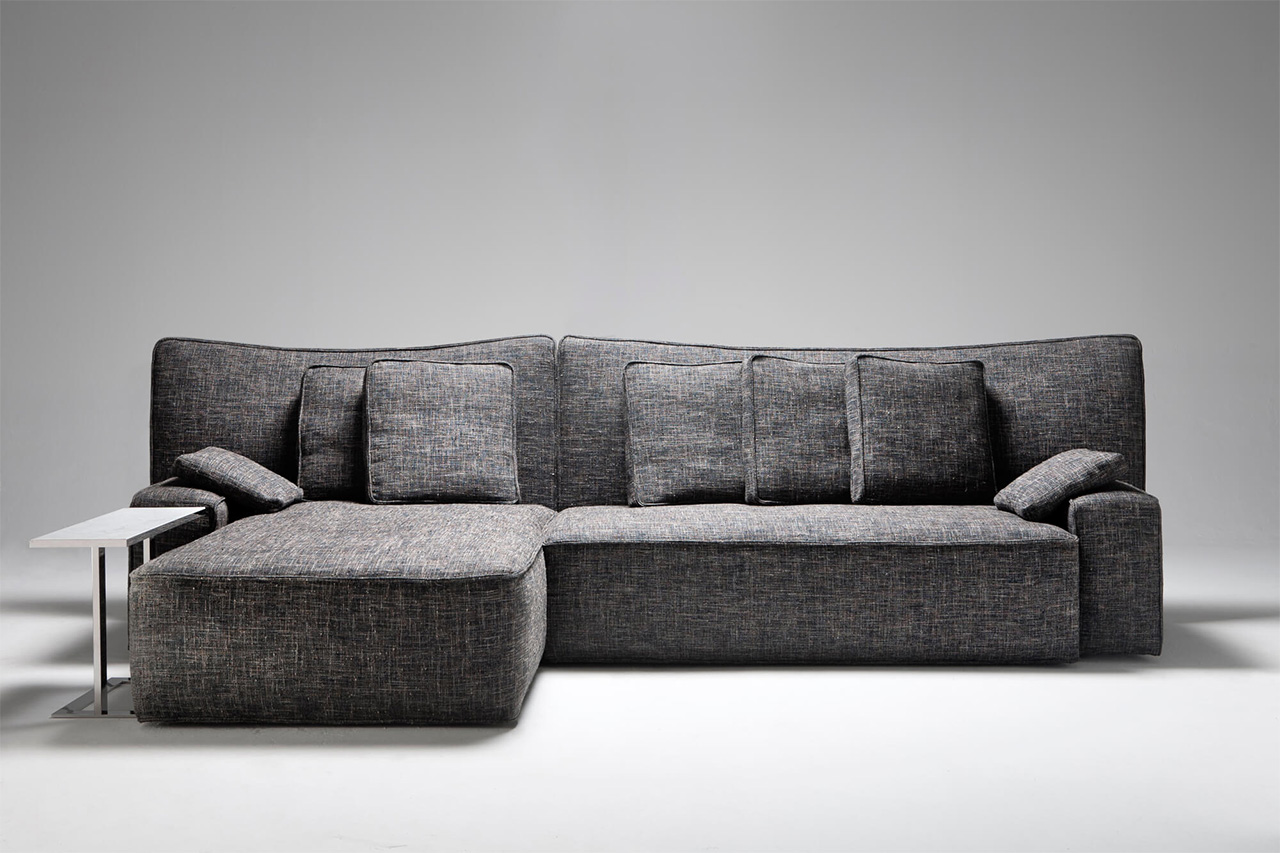 What We Love: Wow is a luxurious modular system, inspired by the sofa Royalton, a design icon created in 1988 for Hotel Royalton, New York. Besides two-seat and three-seat sofas, it includes chaise lounges and corner elements for multiple layouts. Solid wooden structure. Padding in polyurethane foams and goose feather. Fabric removable and leather fix cover.
Bo Concept ISTRA 2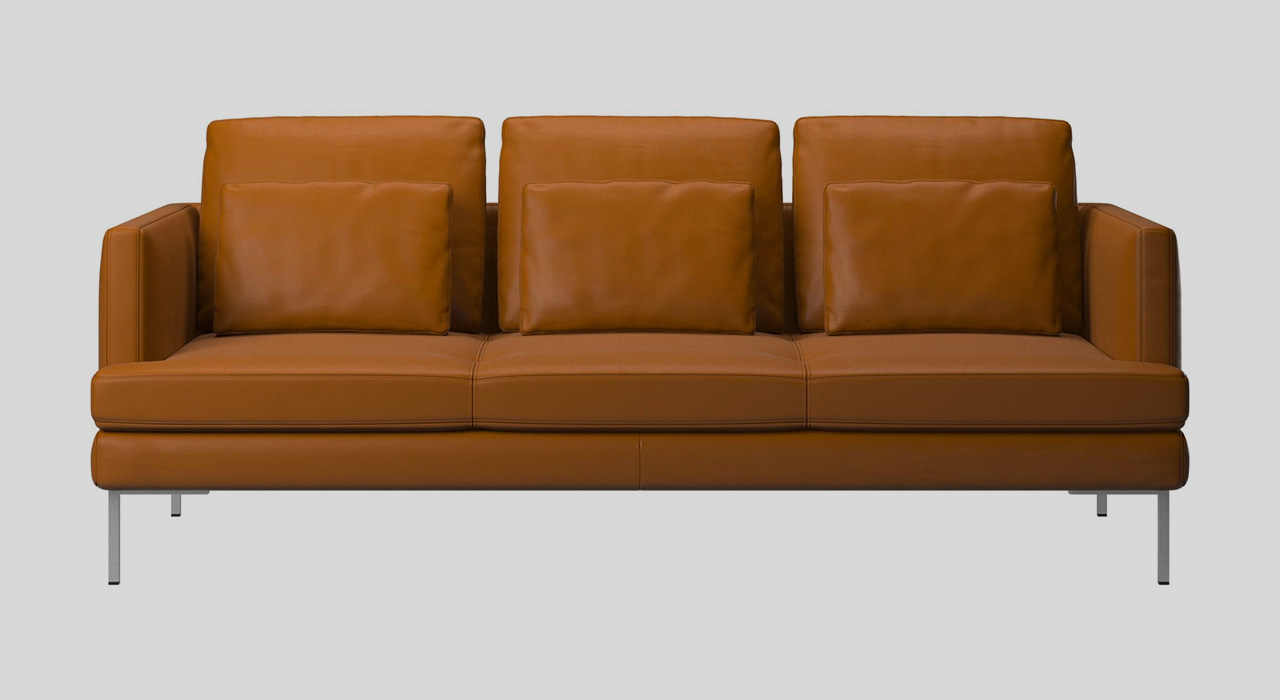 What We Love: Light, delicate and with contemporary, straight lines. The Istra 2 sofa is a spacious 3 seater sofa. The loose cushions can be re-arranged for a different look or seating comfort.
Riluc Hover Sofa by Karim Rashid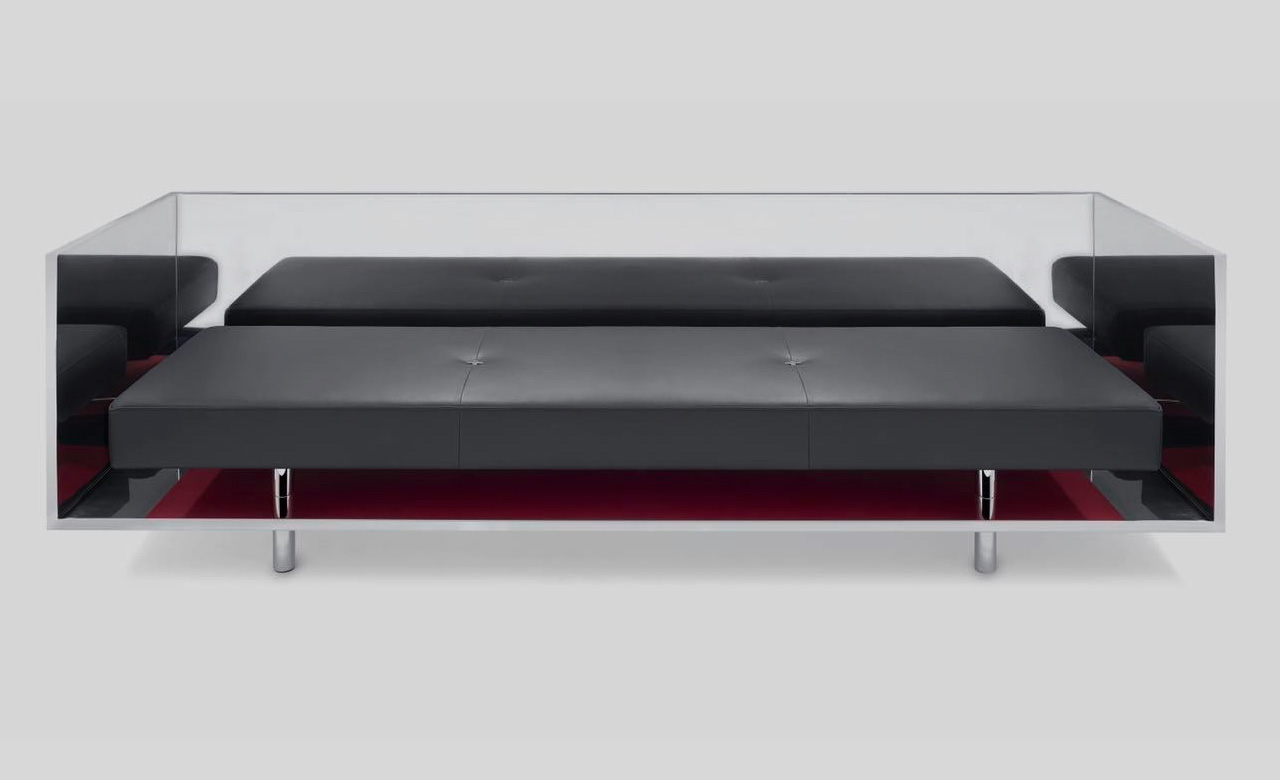 What We Love: HOVER is part polished stainless-steel sofa and poses a cool optical illusion.
Cassina 146 Cotone High Sofa by Ronan & Erwan Bouroullec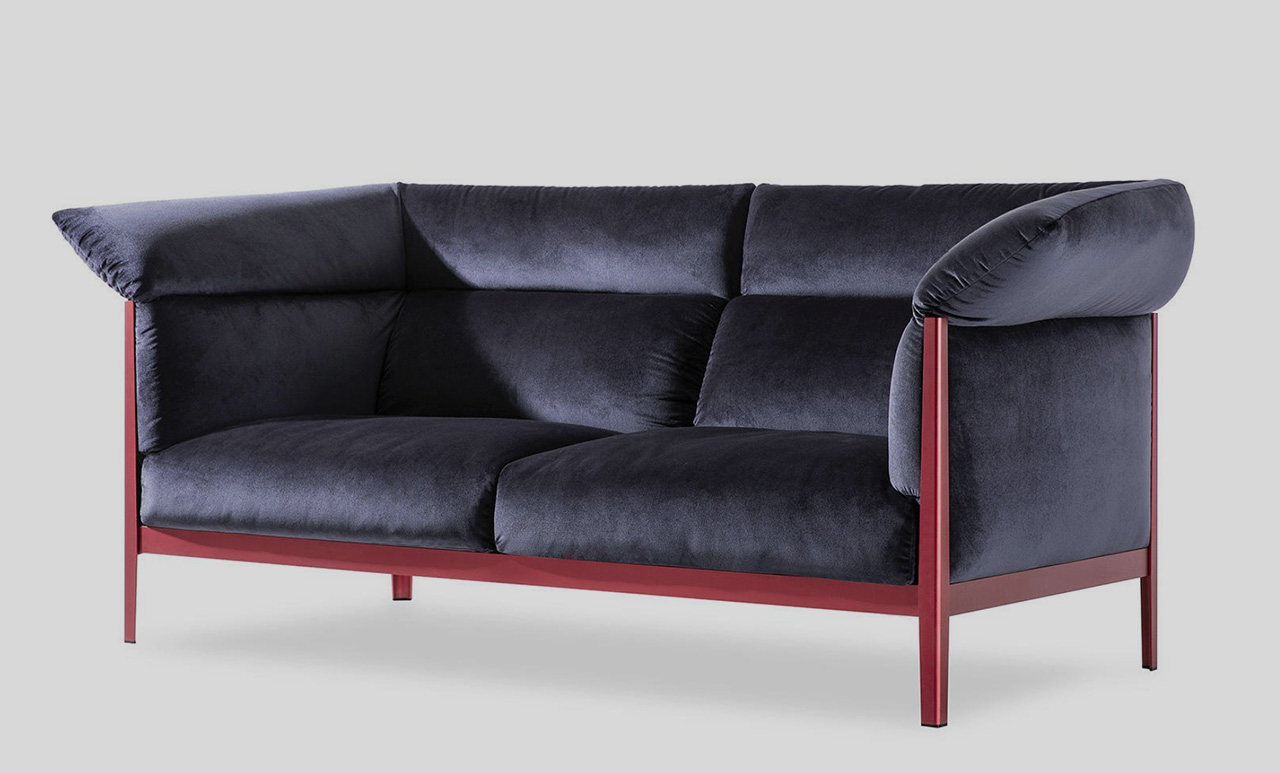 What We Love: Available in combinations and can be modified to suit your taste. A wide choice in colors and of upholstery in leather or fabric,
SIRIO by Karim Rashid for Matteo Grassi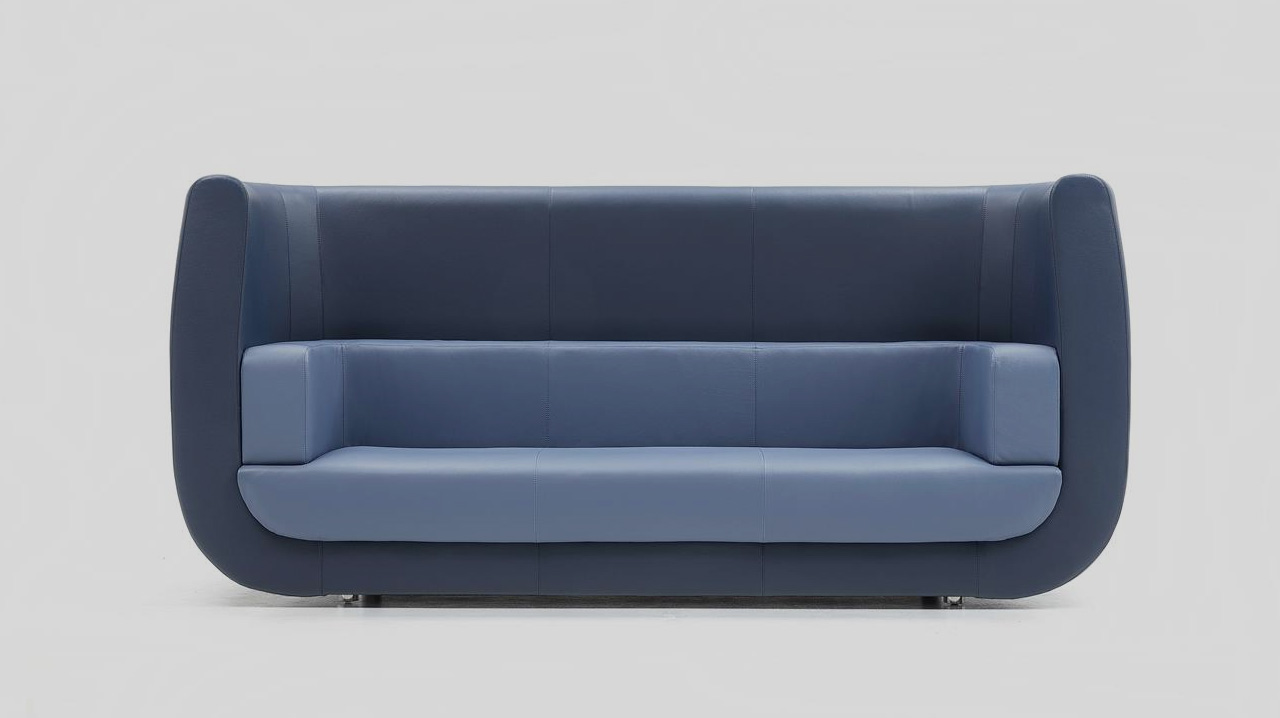 What We Love: sofas with wooden frame upholstered with polyurethane foam of different densities and covered in soft leather.