Two pair of shoes are hitting the shelves in Japan and the unique thing about them is their inverse color styling. The Chuck Taylor All Star 100 Monopanel Hi comes in the dominating combination black with white and white with black, and look very sophisticated.
One is almost apprehensive of getting any dirt onto the white with black shoe, because of its pristine looks. If I have to compare the two – which is a totally unfair task – I would definitely go for the one where the black color dominates the upper. This is simply because, it's easier to maintain the shoe, without marring the looks due to the daily grind.  
Bold Colorblocking and Inverse Styles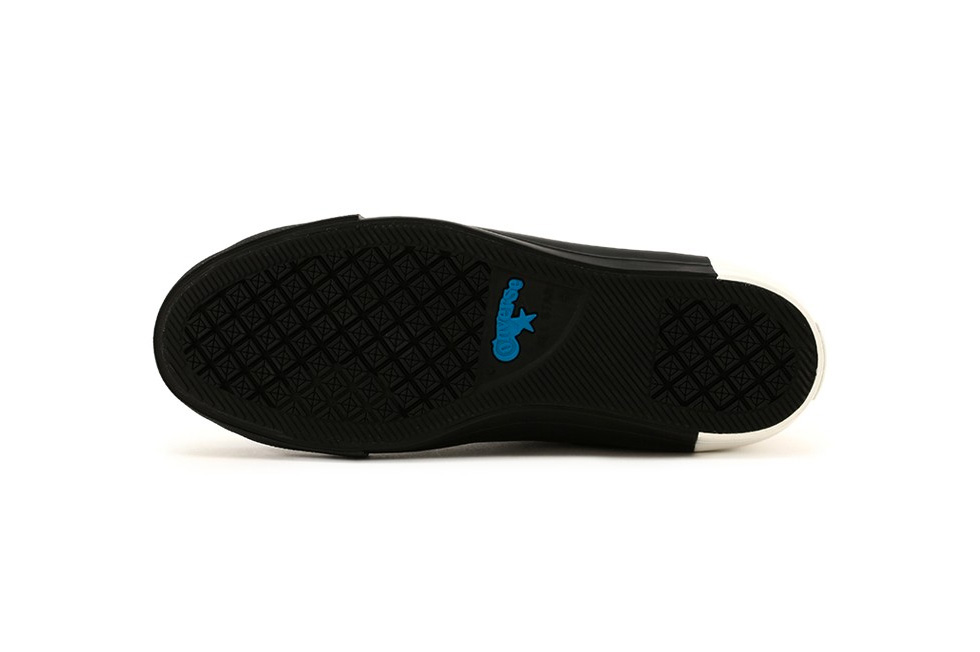 The eco-friendly Chuck Taylor All Star "Musenshoku," was recently released by Converse Japan recently. This pair is constructed using environmentally progressive textiles and is the second shoe from Converse Japan's "eclab" series. The two-tone "Monopanel" style is very different from this recent announcement, however holds the typical Chuck Taylor All Star design cues intact.
When you see the pair of shoes, you will know that the base color and the accent are directly inverted. I like the fact that Converse did not try and mash up things and bring contrasting colors on one plane. It probably would have turned out very cheesy and tacky.
It's Black, It's White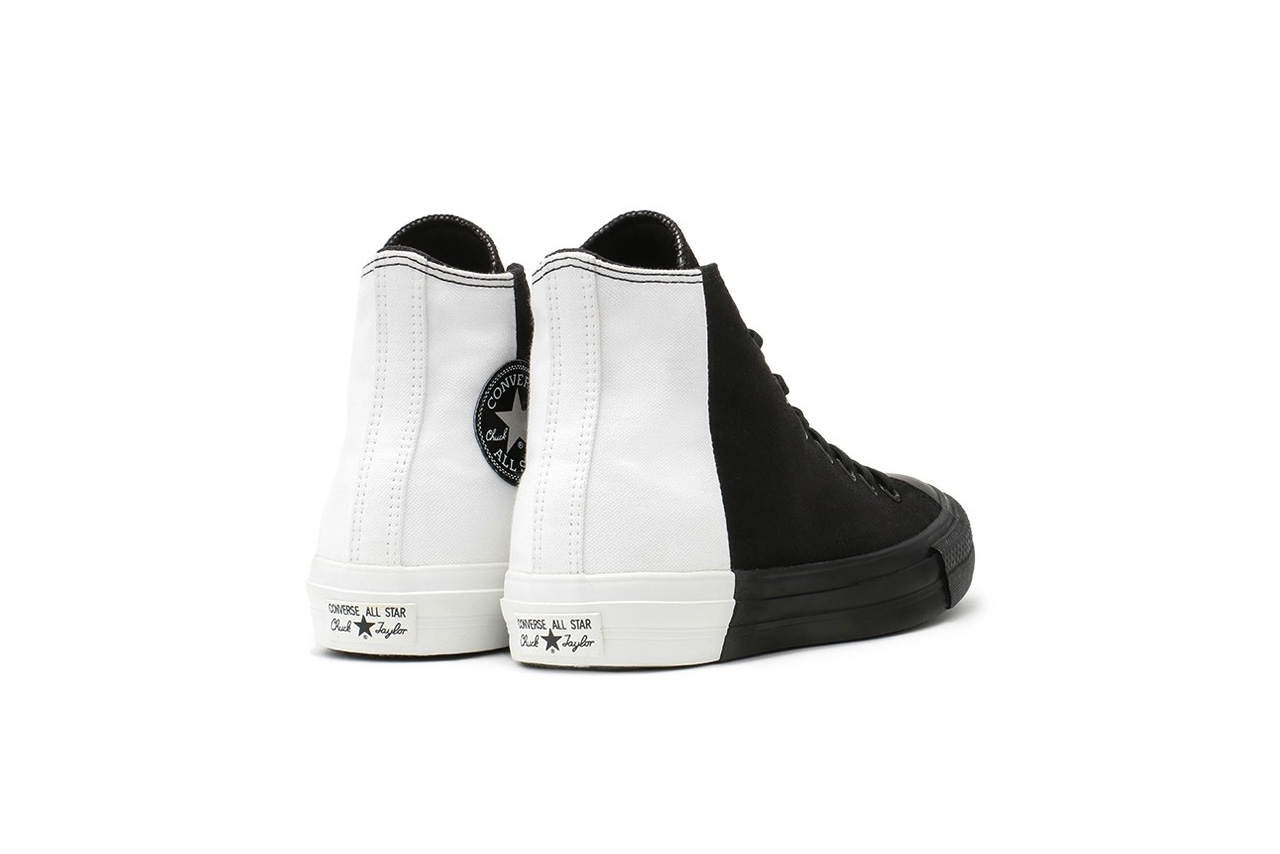 Maintaining the color sanity in each shoe style, we find that the forefoot, midfoot, tongue, throat, and eyestays are crafted in a single color. It is only when we get to the middle of the collar, that the two contrasting colors of black and white, come together. We see the heel-covering the opposite shade, for each of the pair. It's not that complicated to understand, just have a look at the pictures in here.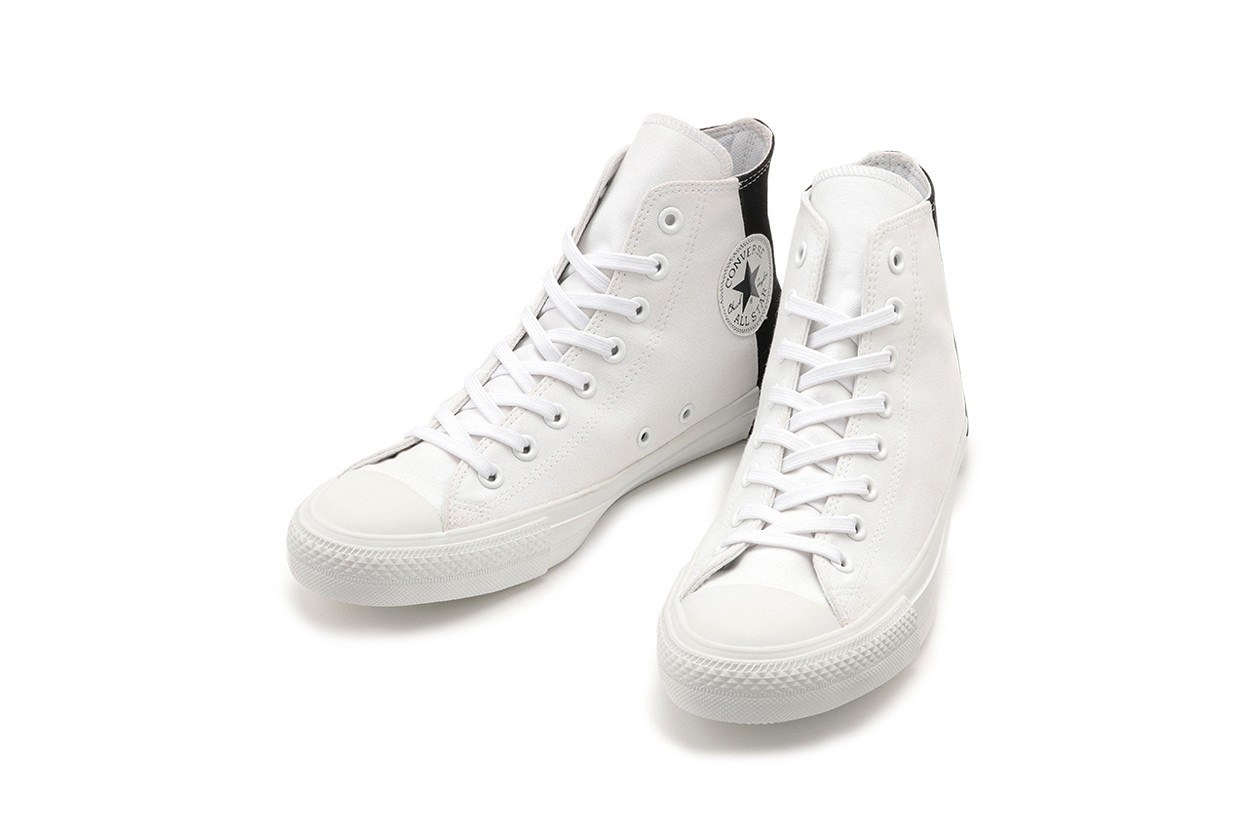 Sporting the classic Chuck Taylor All-Star badge, each shoe has the appropriate combination of black-white or white-black, dominating the badge. Moving on to the materials used for its construction, Converse has used a modern Tencel canvas for the upper and it offers improved strength when compared to the rest of the older shoes.
To provide utmost comfort, the shoes sport a full-length React foam footbed and come with a blue Converse Japan on the outsole. Both the shoes will be available from the Converse Japan site for $81.