Disney tickled us with the opening of Star Wars: Galaxy's Edge at Walt Disney World, earlier this year and the ambitious 14-acre space brings us the most immersive theme park experience so far. Too bad 'The Big Bank Theory' has wrapped up, otherwise I'm sure that the characters from the show – who are die-hard fans, would have shot an episode here – enjoying piloting the Millennium Falcon to building their own lightsaber.
The good news continues, as Disney has just announced a 'space cruise' experience with the Star Wars: Galactic Starcruiser – a Star Wars themed hotel. I know that many of you can't contain your joy, with the breaking of this news – even I can't wait for this hotel to open doors for guests.
A must-do vacation for Star Wars fans, the joyride to the hotel promises to be the ultimate trip to the 'galaxy far, far away.'
The Space Cruise Experience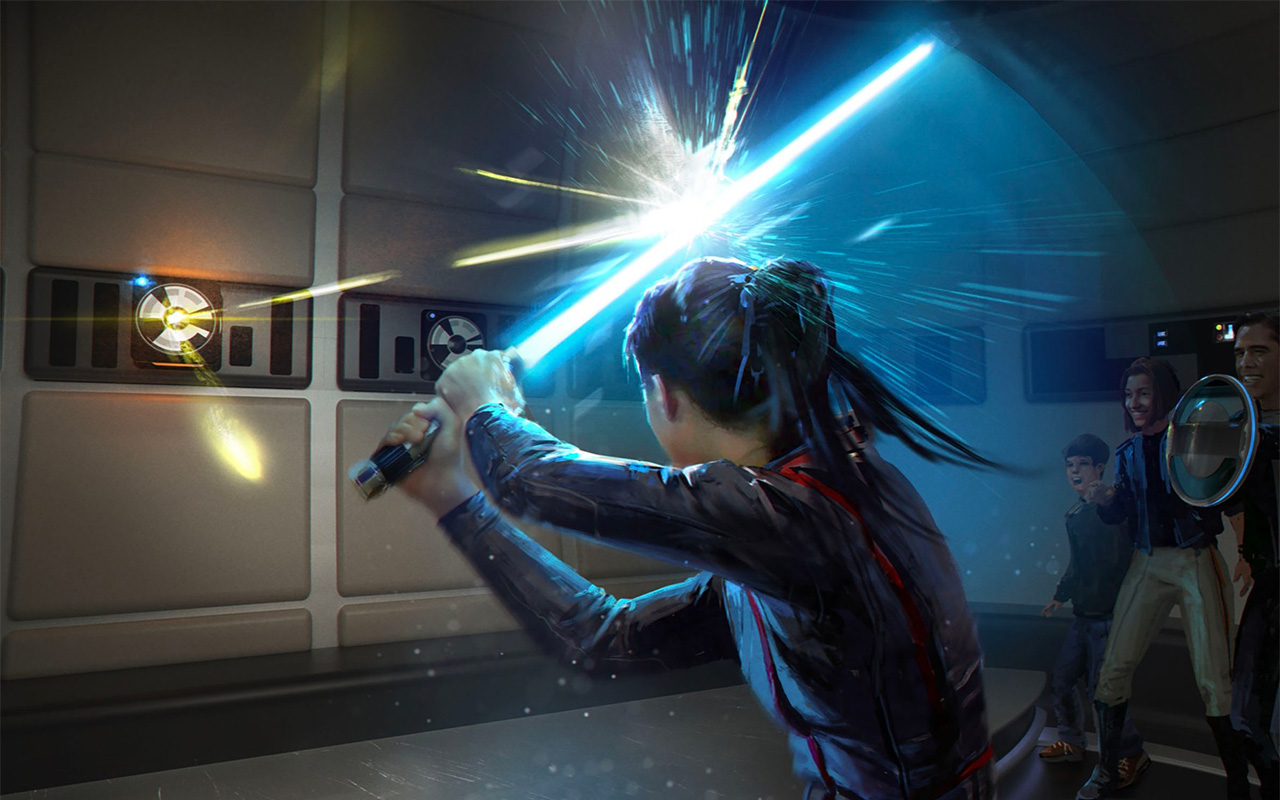 Disney is hoping that the Star Wars hotel is as immersive an experience for its guests, as possible. Perhaps, spin off their own Star Wars story. The concept of the hotel requires the intergalactic travelers to arrive together at the terminal located close to Disney's Hollywood Studios, and embark on their journey into space.
Disney has spun a clever story that engages the vacationers right from the get go. So picture this, you have arrive at the space terminal and are herded into a dedicated space cruiser that blasts off to the hotel.
Once aboard, the launch pod arrives it at the Halcyon space ship and docks on it. This gives you access to the heart of the Halcyon – which is more like a meet and greet space that allows you to interact with the crew and other passengers.
Live Your Very Own Epic Star Wars Story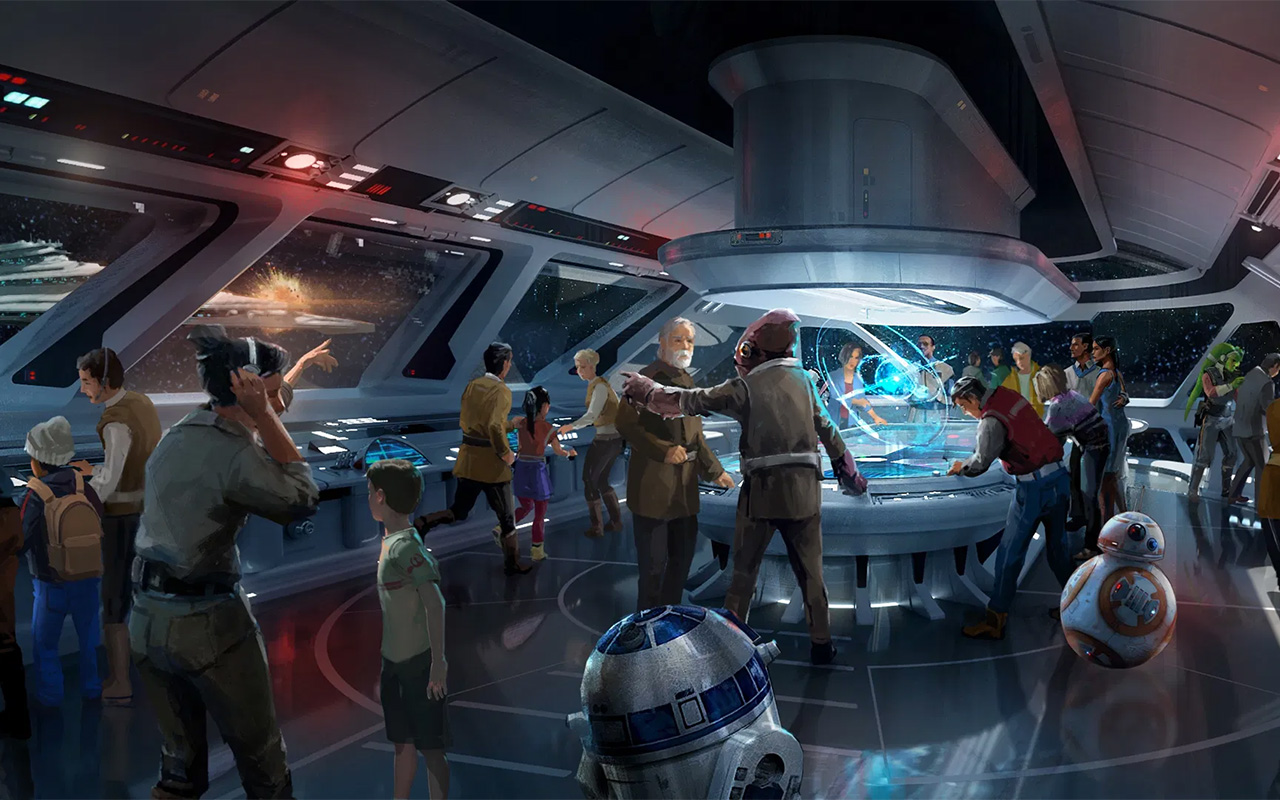 Onboard the Halcyon is 'The Bridge', where you get to operate the ship's navigation and defense systems under the supervision of the crew and their guidance. However, the most interesting place is the Passenger Cabin. Each of the guest rooms has its own window into space, and they showcase amazing views of the galactic sights and spectacular ships.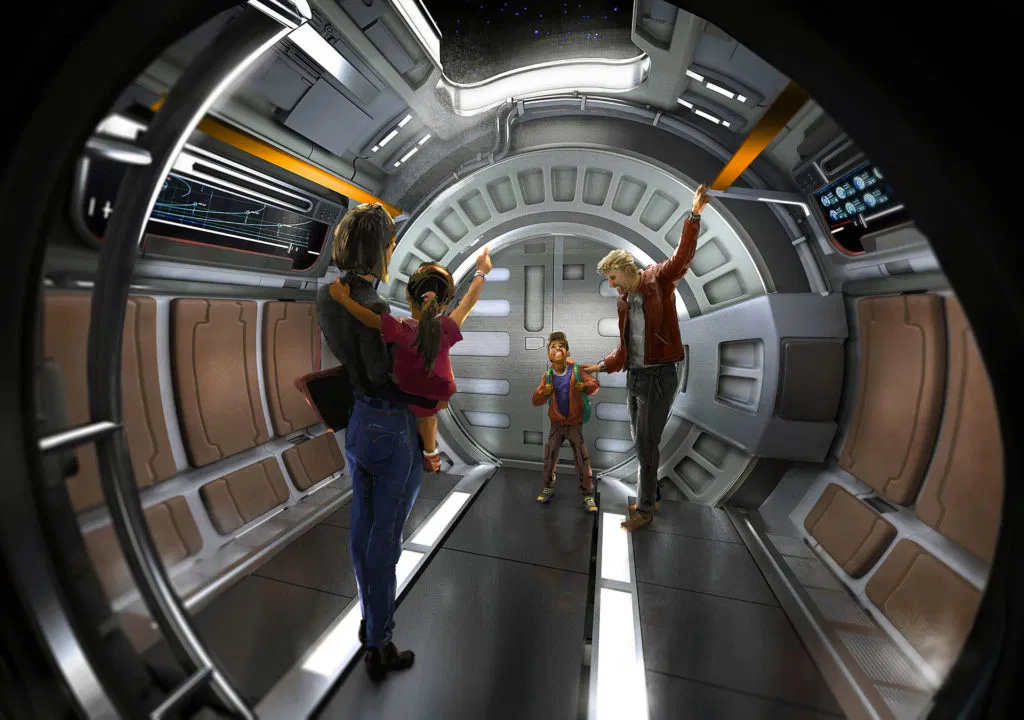 The Engineering Room is another spot that Star Wars fans will really enjoy. It is set to be a place where you can sneak into, as it's a 'crew-only' area and you can discover the inner workings of the ship's system.
After a hectic day of exploring the ship and wielding a Lightsaber, you can wind down at the Silver C Lounge and enjoy a few drinks. Enjoy your Star Wars vacay for a night or two and go back home at least a grand or two lighter!
The Star Wars: Galactic Starcruiser is set to open doors around 2021.