The year 2019 marks the 35th anniversary celebrations of the iconic movie, Ghostbusters. It took all of Bill Murray, Dan Aykroyd, Harold Ramis, Ernie Hudson, Rick Moranis and Sigourney Weaver, to enthrall us with a comedy that led to many new editions, but none that matched the original.
This 1984 film, which debuted the silver screen on June 8th, grossed almost than $242 million in the US alone and was rated the highest-grossing comedy film of its time. The natural progression for the popularity was to launch a franchise that included a sequel in 1989, the 2016 reboot and now a new movie scheduled for next July (2020).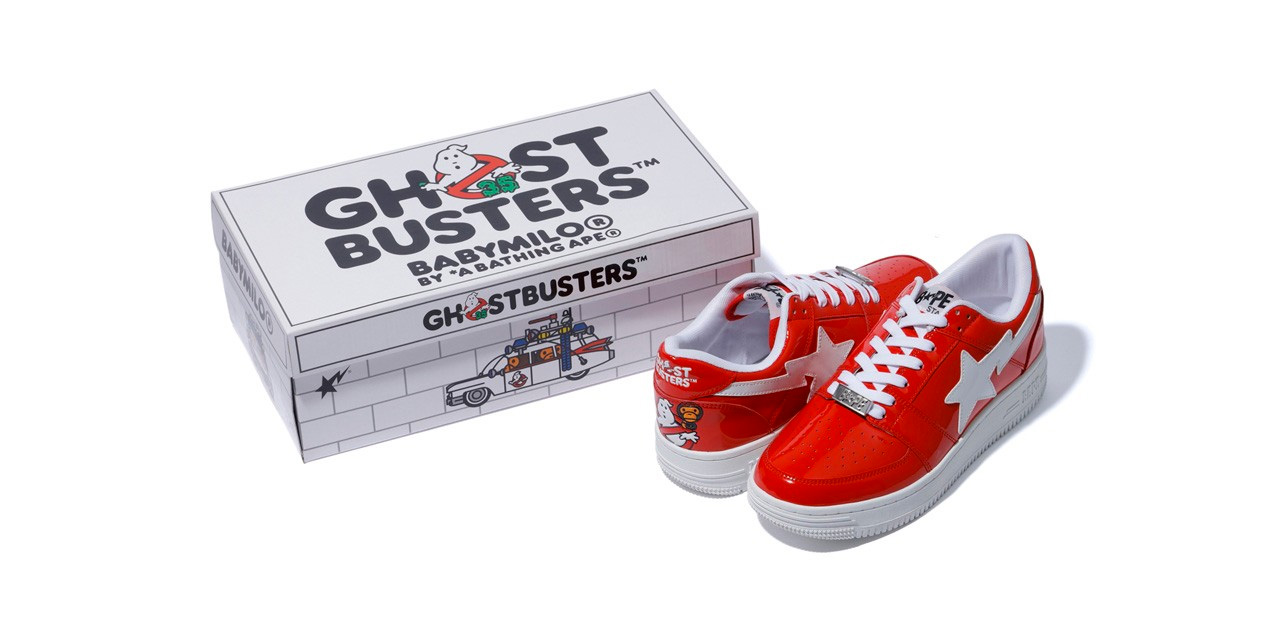 Apart from this, the movie has two animated series: The Real Ghostbuster and Extreme Ghostbuster, along with comic book, videogames, toys and clothing line. The original movie celebrates its 35th year this year and of course Sony Pictures is going all out to ensure fans have a memorable year.
Brands like NECA, Hallmark, Playmobil, Mattel are participating in the festivities. Sony Music is even doing a reissue of the Ghostbusters Original Motion Picture Score with music by film composer Elmer Bernstein – legend!
With all the noise surrounding the Anniversary, its Footlocker K-Swiss and BAPE that have caught our fancy. Let's start with BAPE. They have announced a new 'Ghostbusters' Capsule that celebrates the 35th Anniversary. Back in 2009, they had teamed up with Ghostbusters and come out with a collection of T-shirts, long-sleeved shirts and mugs, featuring icons like the Slimer, the Ghostbusters logo and the Ecto-1.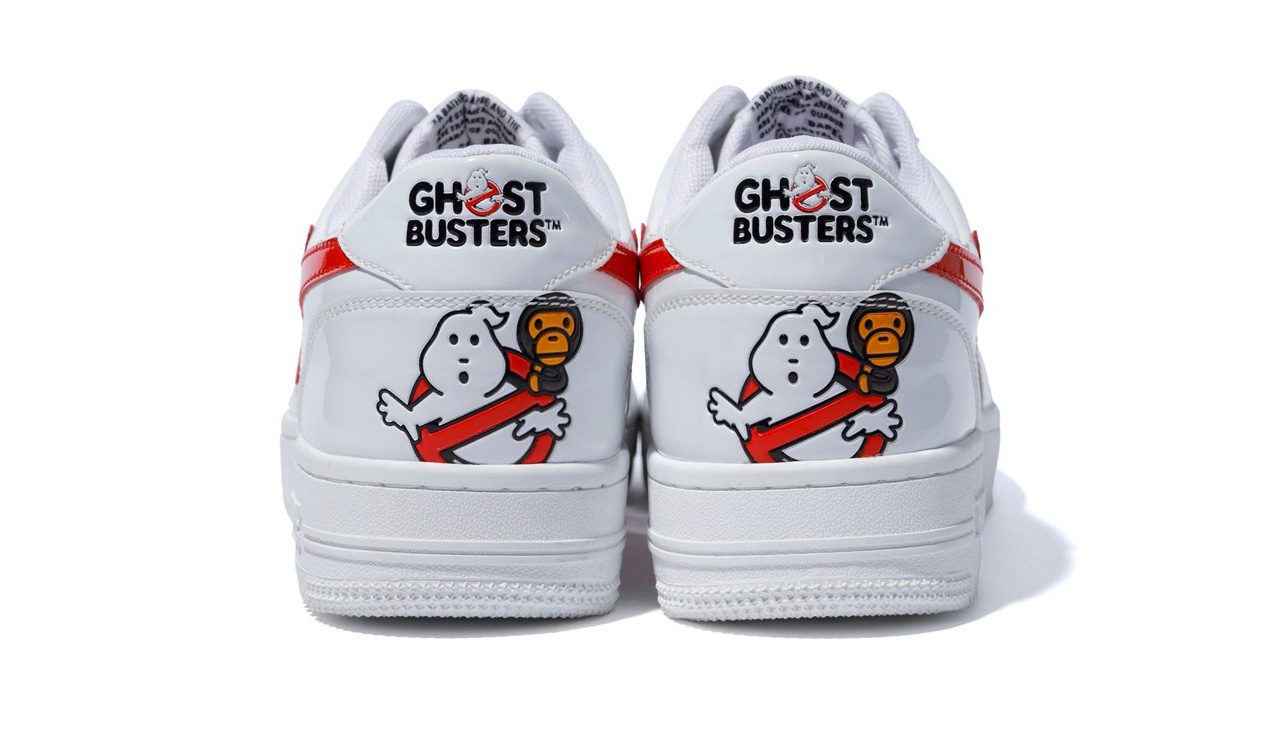 For the 35th year, among all of the above, two new pairs of BAPESTAs are also being launched. One of them features red upper with white midsole, laces and STA motif.The second pair of shoes hosts a contrasting red STA motif on white. The Ghostbuster branding and a decal of Baby Milo, completes the look. Pricing for the shoes is about $190.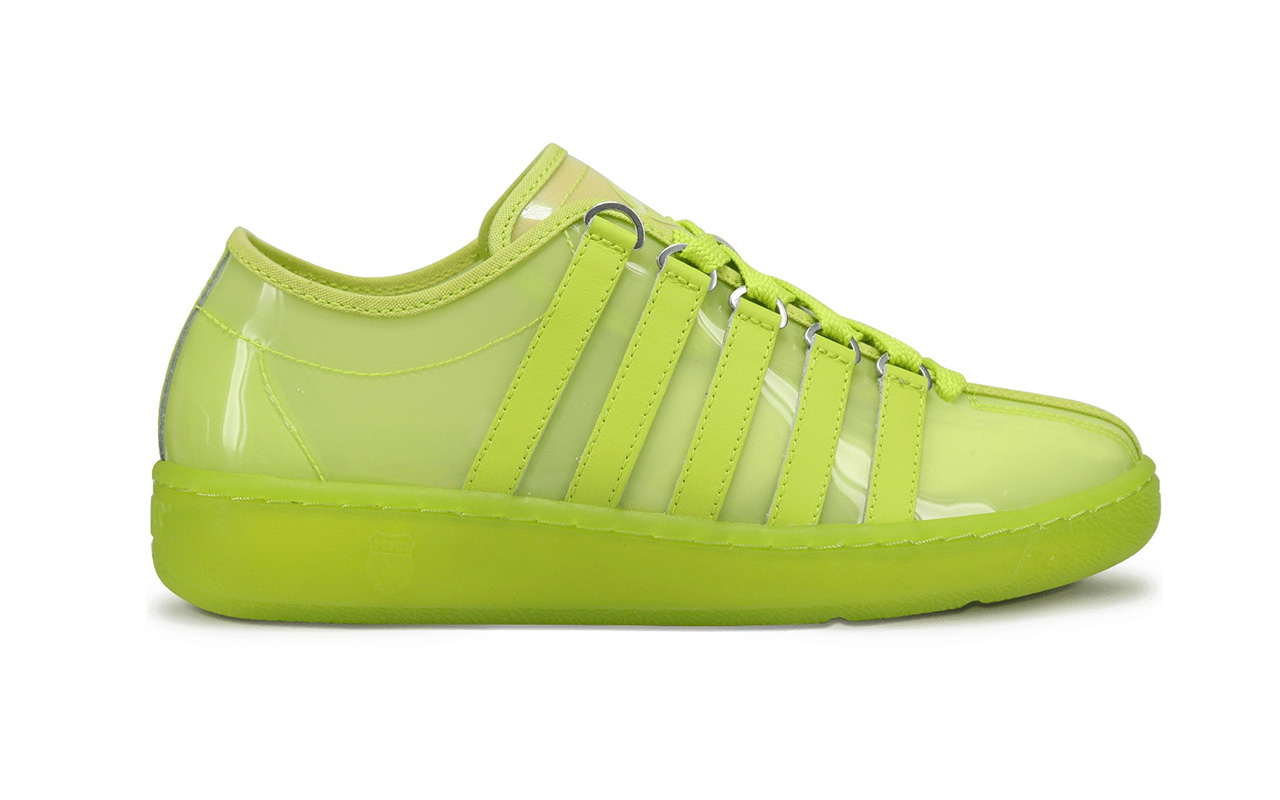 Foot Locker has come to treat us with two special Ghostbusters 35th Anniversary pair of sneakers, featuring Slimer and Stay Puft Marshmallow Man. The Foot Locker exclusive shoes are on K-Swiss' Classic 2000 and Si-18 International silhouettes. The Slimer shoe is naturally "Ectoplasm Green" in color and teamed with metal eyestays along with translucent PVC upper that shines. Slimer's tongue is depicted with the pink back of the shoe tongue. The glow-in-the-dark outsoles are captivating and a good addition to the shoe.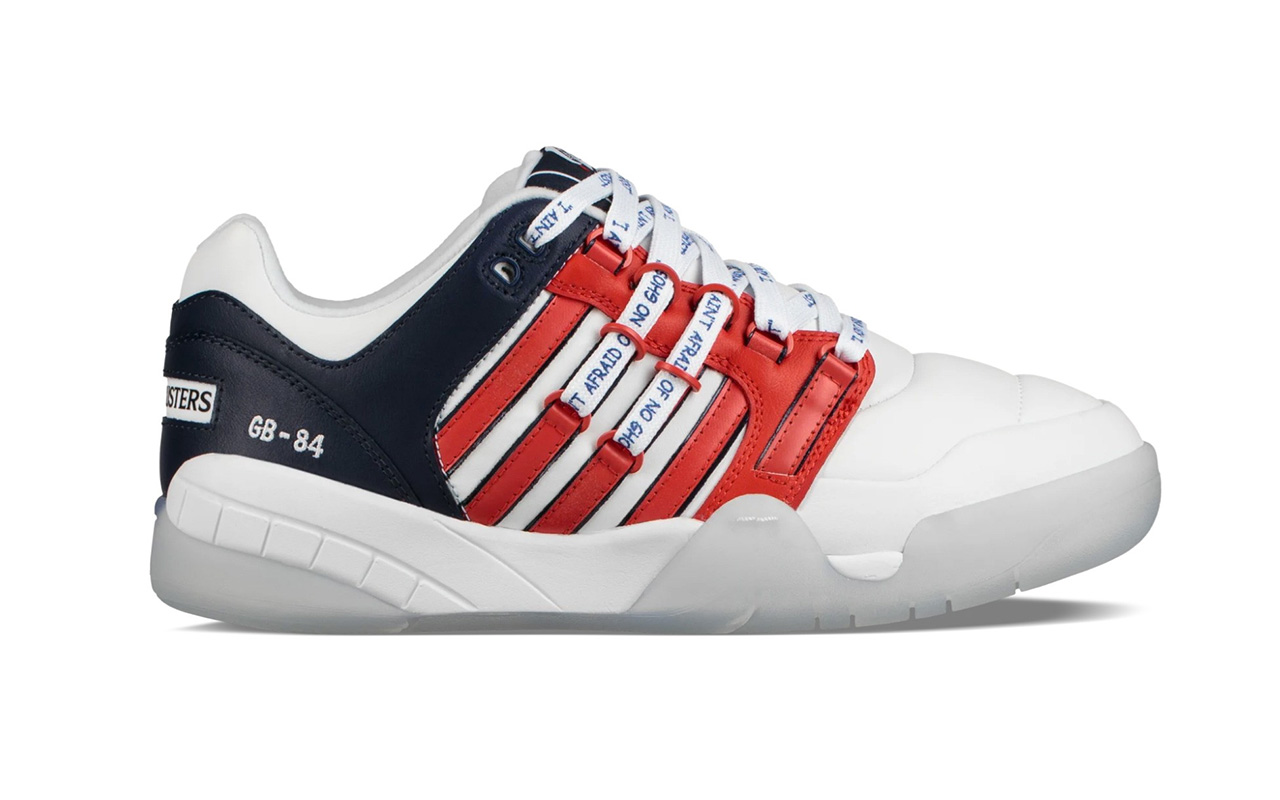 The Stay Puft Marshmallow Man is a white leather sneaker and with navy blue and red detailing. They pay a tribute to the Marshmallow Man's sailor collar and hat. The shoes are shipped in custom boxes that look like the ghost traps in the film. Get them here.