With tons of smart wearables already out there for runners, cyclists, and even skiers, swimmers have been getting the short end of the deal, that is, until now. The new Athletica Swim Goggles by Form promises to be a tech-worthy gadget that's sure to delight swimmers by offering real-time feedback –allowing swimmers to track statistics and improve performance in the process.
The Form Athletica Swim Goggles can be seen as an important tool in a swimmer's toolbox. The data from the device can lead to an improvement in execution and swimming style. The goggles have an attractive design and look, for the most part, like a normal pair of swim goggles. The real difference though can be seen when you don a pair for lap in the pool. Because that's when you'll be privy to the real-time data display in the transparent lens over one eye – it's a little bit reminiscent of 'Google Glass', but for swimmers and is much more inconspicuous.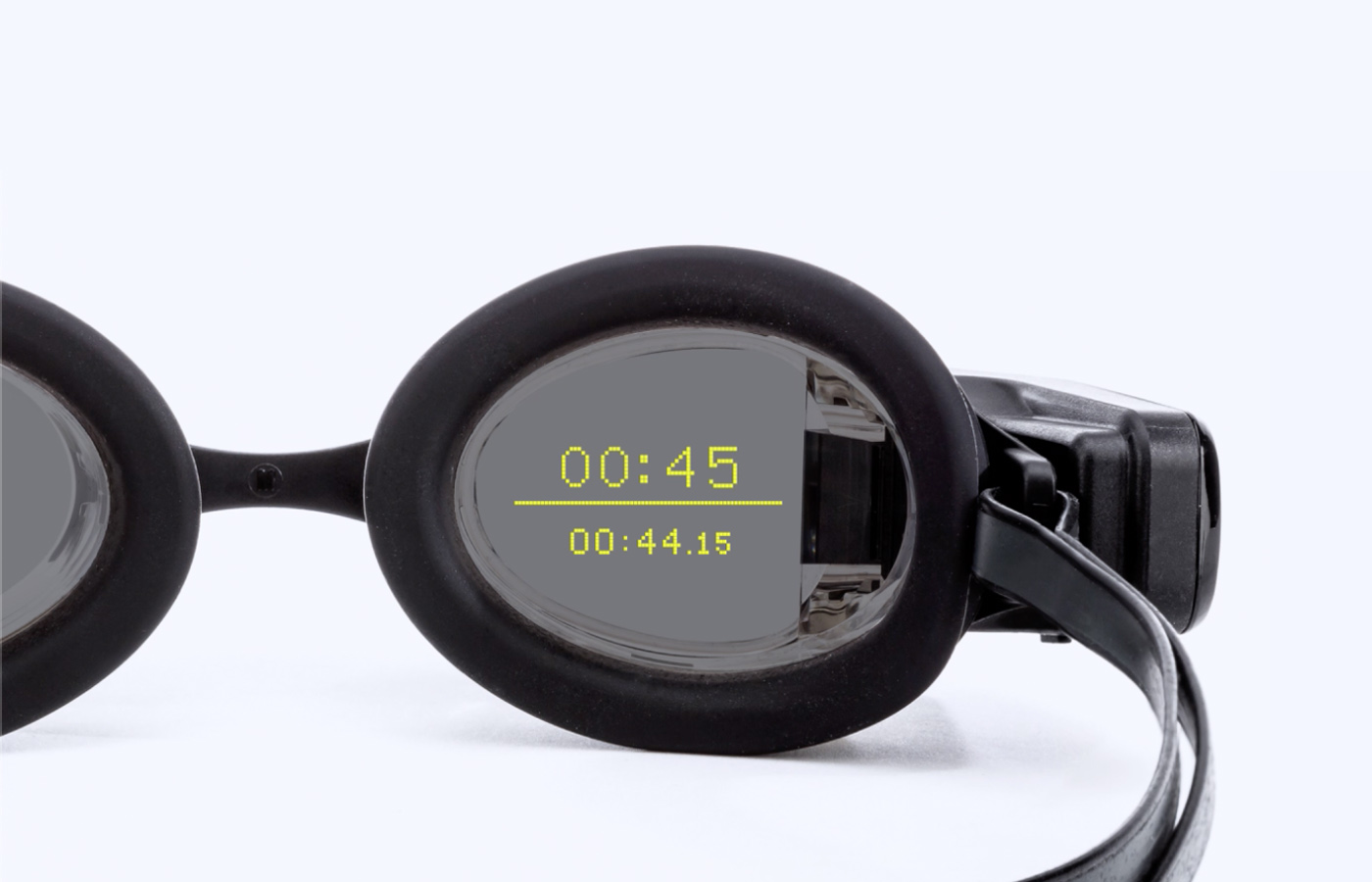 Swimmers can monitor their activity data while swimming, and see things like their distances and splits. Serious athletes already have an understanding that instantaneous access to numbers is a must. But keep in mind, you don't need to be swimming at the Olympic-level in order to gain benefit from this technology. Moreover, there is no longer a need to go home first, download the particulars, and then review after the fact. Your eyes and brain can simultaneously figure out the data right then and there, during your swim. Thereby allowing you to improve performance and style.
Form's Athletica Swim Goggles may look like a regular, dumb old pair of swim goggles, but they're not, they're smart. When inspected up close, a small crystal in one of the lenses (the waveguide display) can be seen. The small and black power box sits just on the outside of one of the lenses. The power box contains the waveguide, gyroscope, and battery, which is rechargeable and gets approximately 16 hours of use out of single charge. Things get even easier since the device plugs into a standard USB charging cable. Any extra weight the box and hardware add to the goggles is minimal and barely noticeable – they remain very lightweight. Rest assured though that these goggles are premium and feature high-end anti-scratch and anti-fog lens coatings.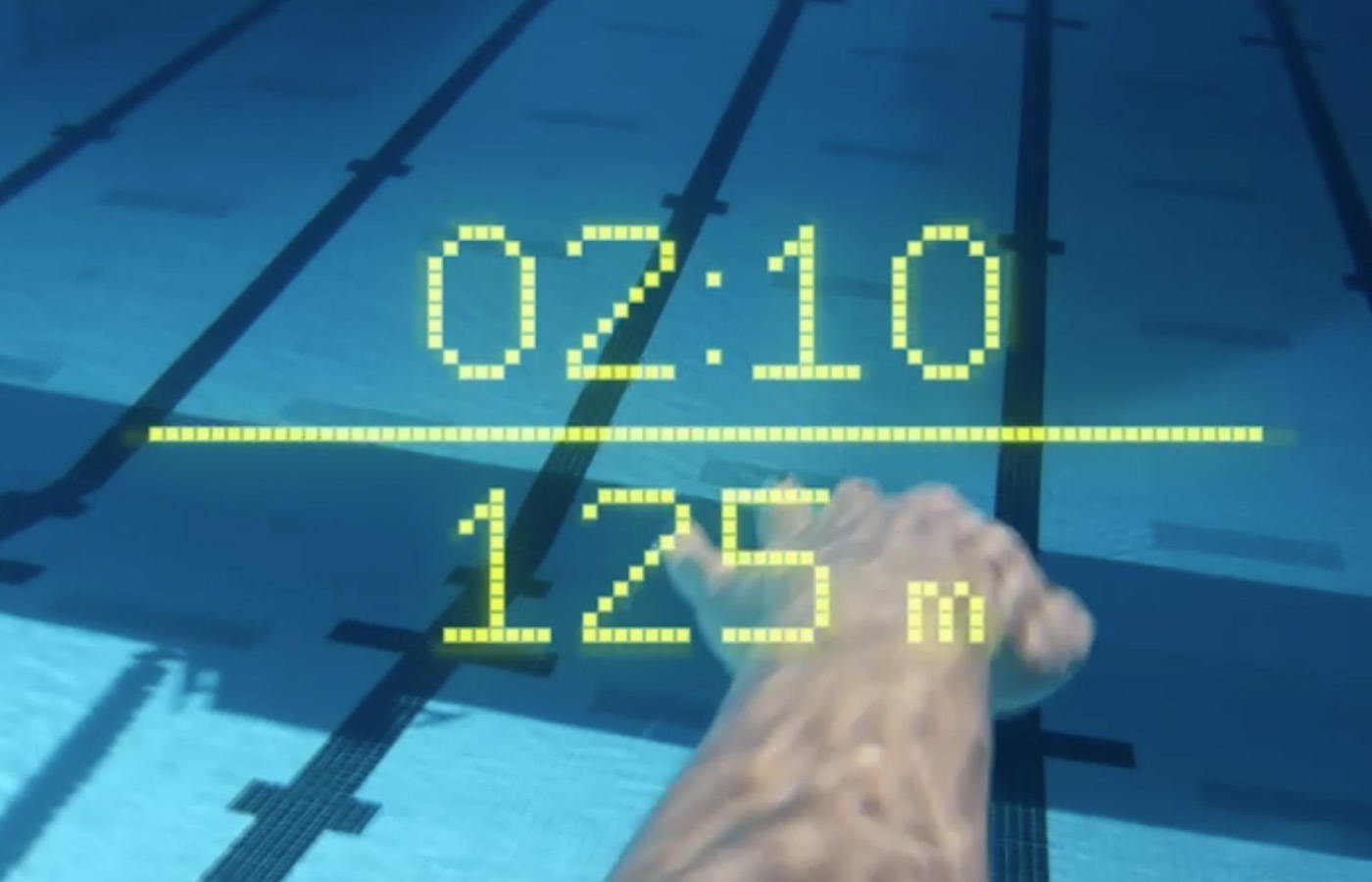 You have the option to switch the display to either eye. All it takes is a flip over to change the orientation of the display. Two buttons are present on the side of the power box, one for powering up the device, while the other is for toggling between selections. However, Before you hit the water, you'll need to indicate the size of pool you'll be doing drills in from the menu. Select either 25 meters, 25 yards, 50 meters, 50 yards, and so on, or there's the ability to designate a custom size – good for open waters or more customized training.
The Athletica Swim Goggles use an algorithm that was developed in-house by Form. The development of the algorithm came over a long period and by much work and research with different swimmers, ranging from the amateur level to Olympic elites. The data was carefully collected with the assistance of the gyroscope and other technology to record the swimmer's body positioning and movement throughout the act of swimming. This mash up of data serves as a reference point, against which your form is compared and contrasted – allowing you to make corrections en route down the swim lane.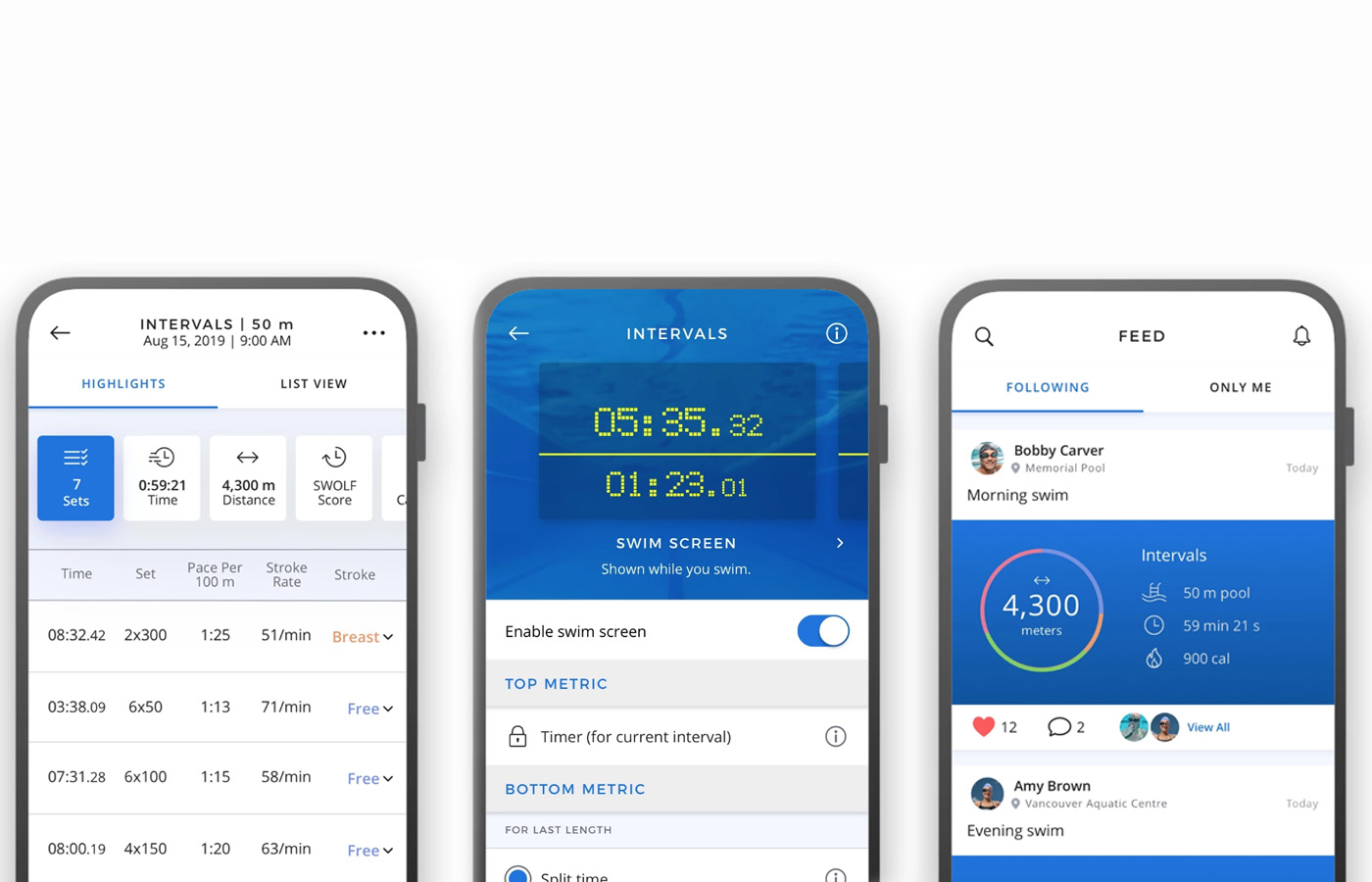 Building this technology and its transition into an actual wearable smart product has been in the making for the last thirteen years. The idea was driven when the company's founder, Dan Eisenhardt, a competitive swimmer for most of his life, wanted to be able to see his splits while swimming – an idea that first came to him when sitting in an MBA class on entrepreneurship.
As they say, if you can dream it, you can build it. So for now, swimmers have him to thank for an excellent swim wearable technology product that is reasonably priced at $199 and available for purchase on Form's website.