The core proposition of a G-SHOCK is durability, strength, water and shock resistance. Keeping these elements in mind, we have typically seen very large and bulky cases form the DNA of the design. Not that this is a bad thing, but the extra layer of buffering – the inner bumper – just consumes a lot more space than normal.
The current trends in watches is leaning towards more practical sizes and slim dimensions. Keeping up with the demands for smaller watches, Casio is proposing the G-SHOCK GA-2100 Carbon Core Guard.
Innovation with Finesse
The new GA-2100 sports a relatively small hexagonal-shaped case when compared to the rest of the tribe. It measures around 45.4 mm x 48.5 mm and is only 11.8 mm tall, making it the thinnest combination G-Shock model that has been made.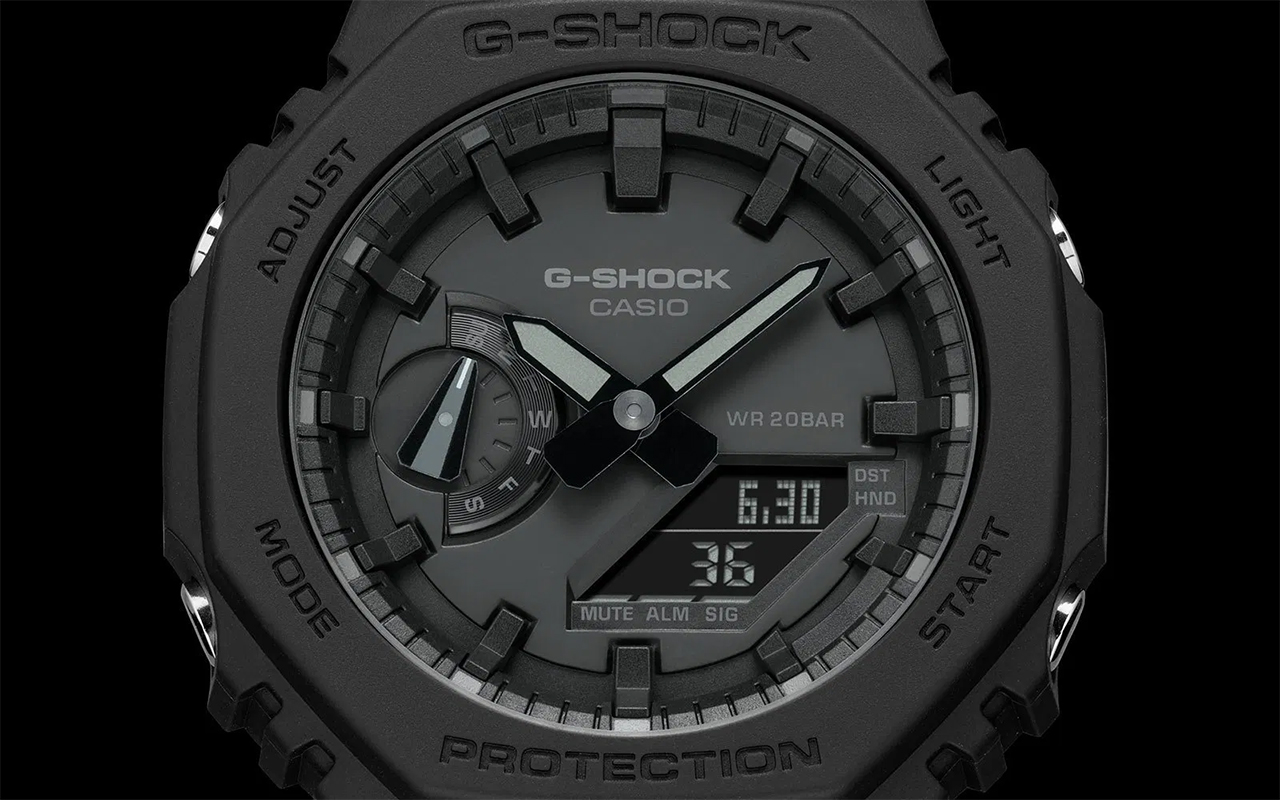 The first DW-5000C came to market in 1983 and G-SHOCK has always stood for timekeeping toughness ever since, while building new and original designs. The new models that we see today, stand a testimony to innovation and encapsulate the thin configuration with finesse.
Carbon Core Guard structure
The new watches – GA-2100 maintain the octagon shape that was used in the original DW-5000C. The legacy of analog-digital timekeeping continues to be the star in this simple design, without losing the G-SHOCK level of toughness. Using high-strength resin material that has been reinforced with carbon fibers, makes it possible for us to have this slim form for a G-SHOCK.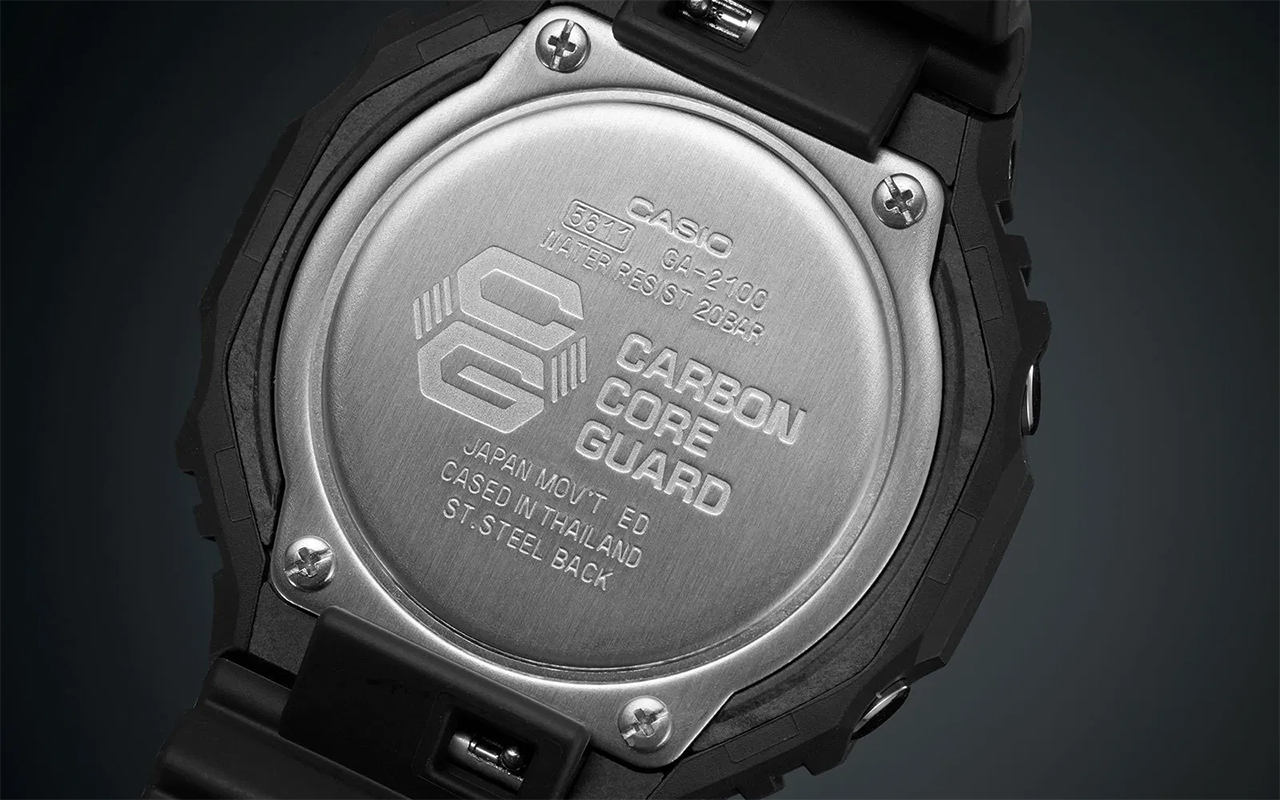 The new carbon core guard structure keeps the module protected and safe by enclosing it in a carbon case. The case is crafted from fine resin embedded with carbon fibers making it crack resistant and giving it ample strength.
Weighing 51 grams, the watch has details like water resistance to 200 meters, steel caseback, analog hands and small digital readout, four buttons to control all functions and mineral crystal cover. Under the hood is a quartz caliber 5611 with 3-year battery life. Available in a red iteration and two black color options, you can pick this watch up for $99.