Daenerys Targaryen is cold and Jon Snow is warmer at the Night's Watch with his friends, but the legacy of Game of Thrones continues with the luxe smartphones and accessories makers from Russia – Caviar. Taking inspiration from the Samsung Fold, they are planning a book-shaped cover that takes design cues from the popular TV series.
To be more specific, the missing gap of "The Winds of Winter", is what Caviar focusing on. Using the theme of GoT as its base, the designers at Caviar have crafted a book-esque cover that resembles an ancient collectable hardback or folio, with a golden clasp and trimmings.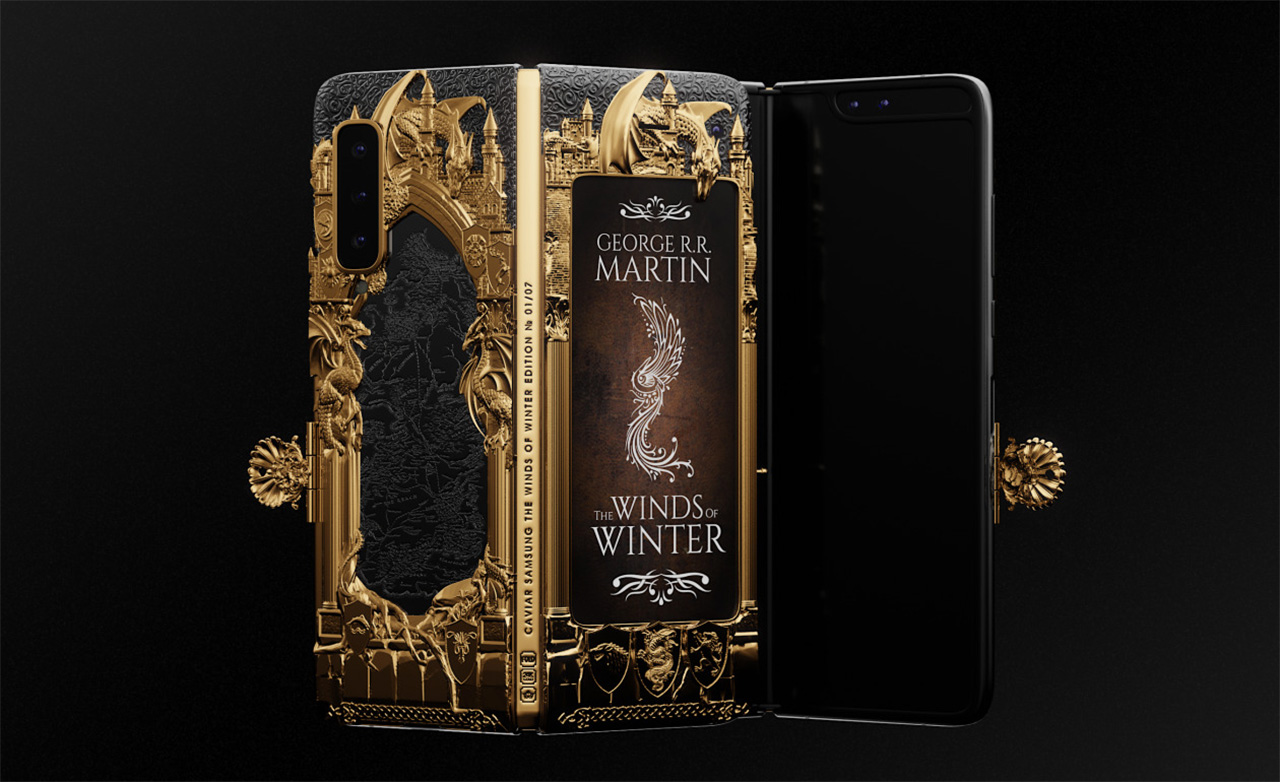 I have seen quite a few jarring covers, lined with bling and costing an arm-and-leg, but I have to be honest with you, "The Winds of Winter" cover is rather classy and sophisticated to look at. The performance (in terms of product design and durability) of the phone for which it is designed, is questionable. But that is a story for another day.
The front and back cover of the book houses images from the 'great houses from the Seven Kingdoms'. These moldings are in gold and add to the whole GoT vibe. An engraved map of Westeros can be found on the back panel and the thematic wallpaper is dedicated to the book title that we all await!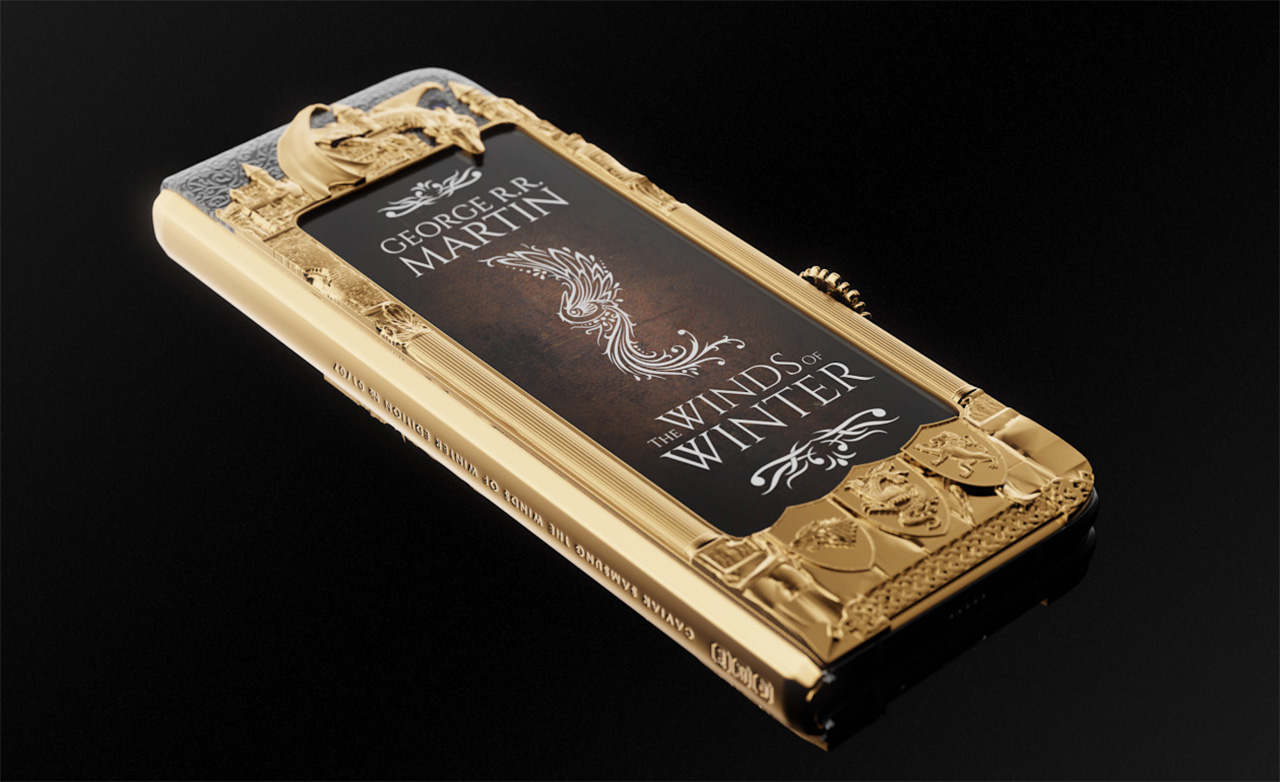 Of all the accessories that could spin-off from the series, I must say, this expensive cover was the least expected. The fact that it is for the Samsung Fold and not an iPhone, is also something to ponder upon. I have seen flip covers for an iPhone, so I know that this theme can be adapted to the Apple device; perhaps the 'folding' screen and it's 'book' shape is the reason enough to make this dedicatedly Samsung.
Caviar has decided to send the first cover, out as a gift to author George Martin. This will perhaps nudge him to get his new book out soon. In all, only seven covers will be crafted, making this a super exclusive collectable. An indulgence that will come at a price – $8000 to be exact. Yes, many times over the original cost of the Samsung phone, but whose counting!