Known for its quirky designs, Doublet for its 15th anniversary collaborates with ANREALAGE for a range of bespoke items. 'Unreal and real', this is what Kunihiko Morinaga says about his label Doublet, with surrealism showing an importing role through his designs.
Doublet is known for condensing fashion with humor, and the two crazy geniuses at Doublet and ANREALAGE have done exactly that. Taking items and enlarging them is somewhat ANREALAGE's forte and just by how much do they enlarge them?? A staggering 300%, according to Kunihiko Morinaga.
Having trouble wrapping your heads around this, well try wrapping it around their newest project the BIG TAG Reversible Scarf.
What TAG you asked?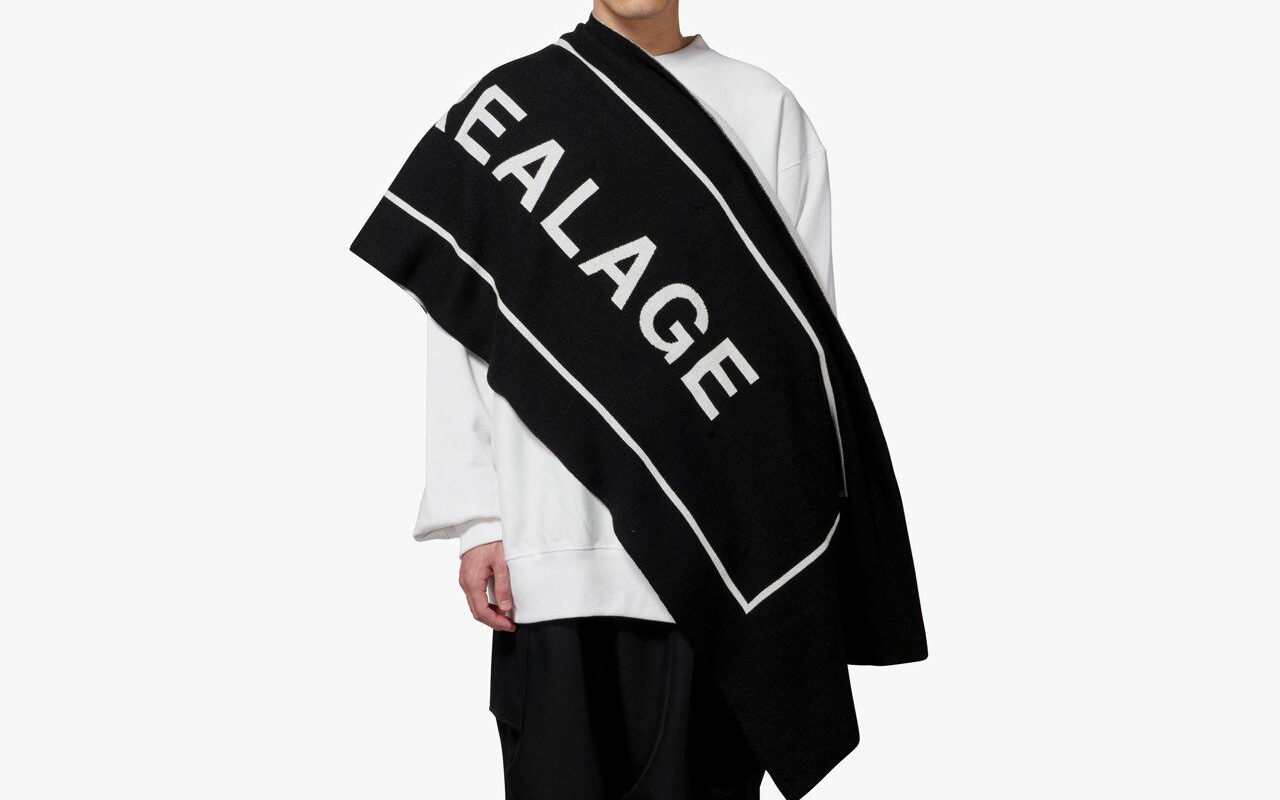 This scarf mocks the little tag at the end of our garments, that aim to provide the labels name and care instructions. With the production tag usually tucked away from the eyes of the public, the design team turned it into a bold print that decorates the entirety of the scarf.
The black and white scarf is reversible in nature and sports two contrasting sides, with one side branded 'ANREALAGE' in big white letters against a black backdrop, while the other features a large-scale graphic of a product tag in size 46 from Doublet.
A Production Tag! Who Would've Thought?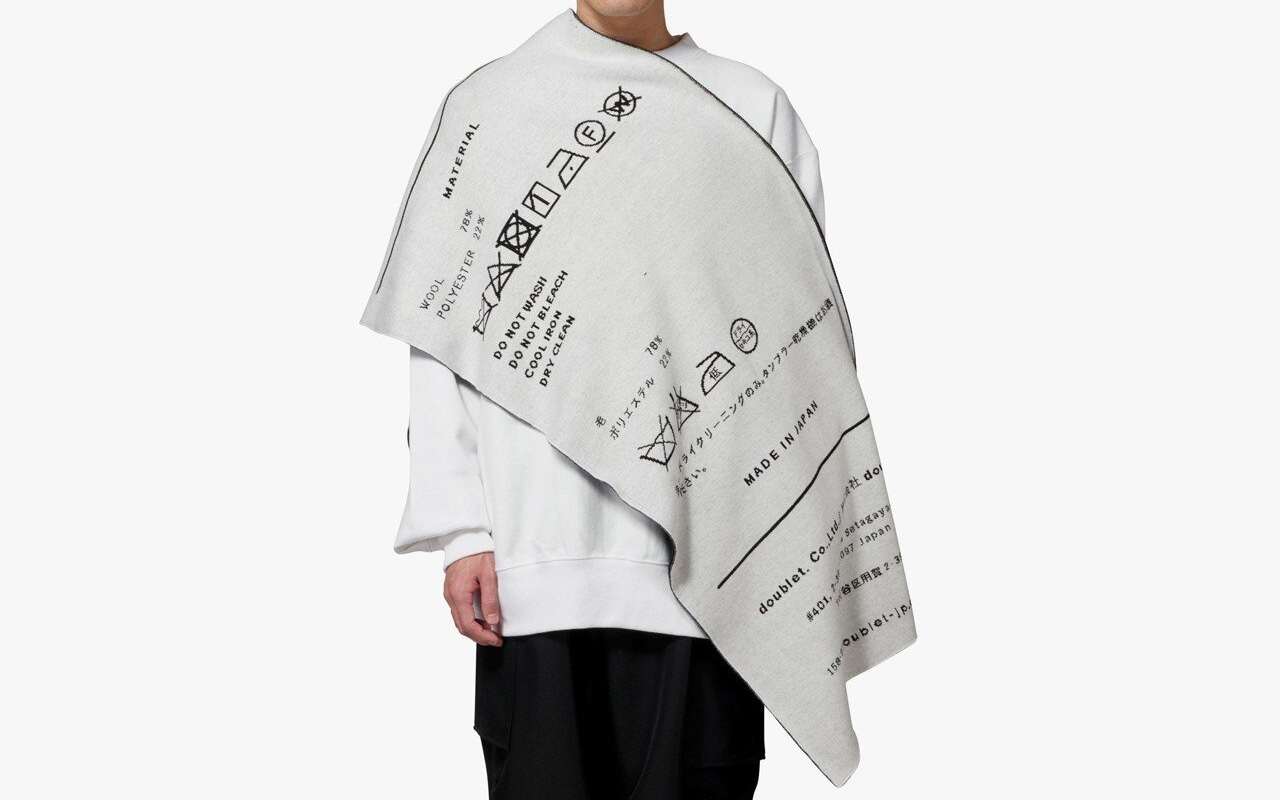 With the brands knit scarf idea first presented as a part of ANREALAGE's Fall/Winter 2019 Collection, which presented the idea of absurdly proportioned pieces such as of buttons, zippers and exaggerated sizes, The Big Tag Muffler pays tribute to ANREALAGE's big blanket silhouette.
Rumored to have another collaboration on a surprise item the Gacha Gacha ball t-shirt, a shirt designed in theme with ANREALAGE's Fall Winter Collection of 2019, will be dropping in the Midwest's Osaka location.
This collab is a perfect mix of quirky and fun in the market. Retailing between $150 to $195, the scarf will be available on the Midwest Osaka Store or online 23rd November onwards.