Zhuhai is a beautiful port city that is an hour and half ferry ride from the Skyport at Hong Kong International Airport. I had to be in and out of the city for some work, and on my way back, had about five hours to kill at the Hong Kong International Airport (HKIA) Departures. I landed around 2:30 in the afternoon and was ravenous. I instinctively headed to the Food Court which is currently under renovation as we speak. You can find a variety of cuisines offered there: Thai, Italian, Chinese, Burgers, Pizza, Congee, Noodles and Dumplings … you are really spoiled for choices. The best part about the quick service restaurants is that they all give you good portions and are satisfying, but are a tad on the expensive side – almost like restaurants and takeaways that you find in the city itself.
Moon Thai Express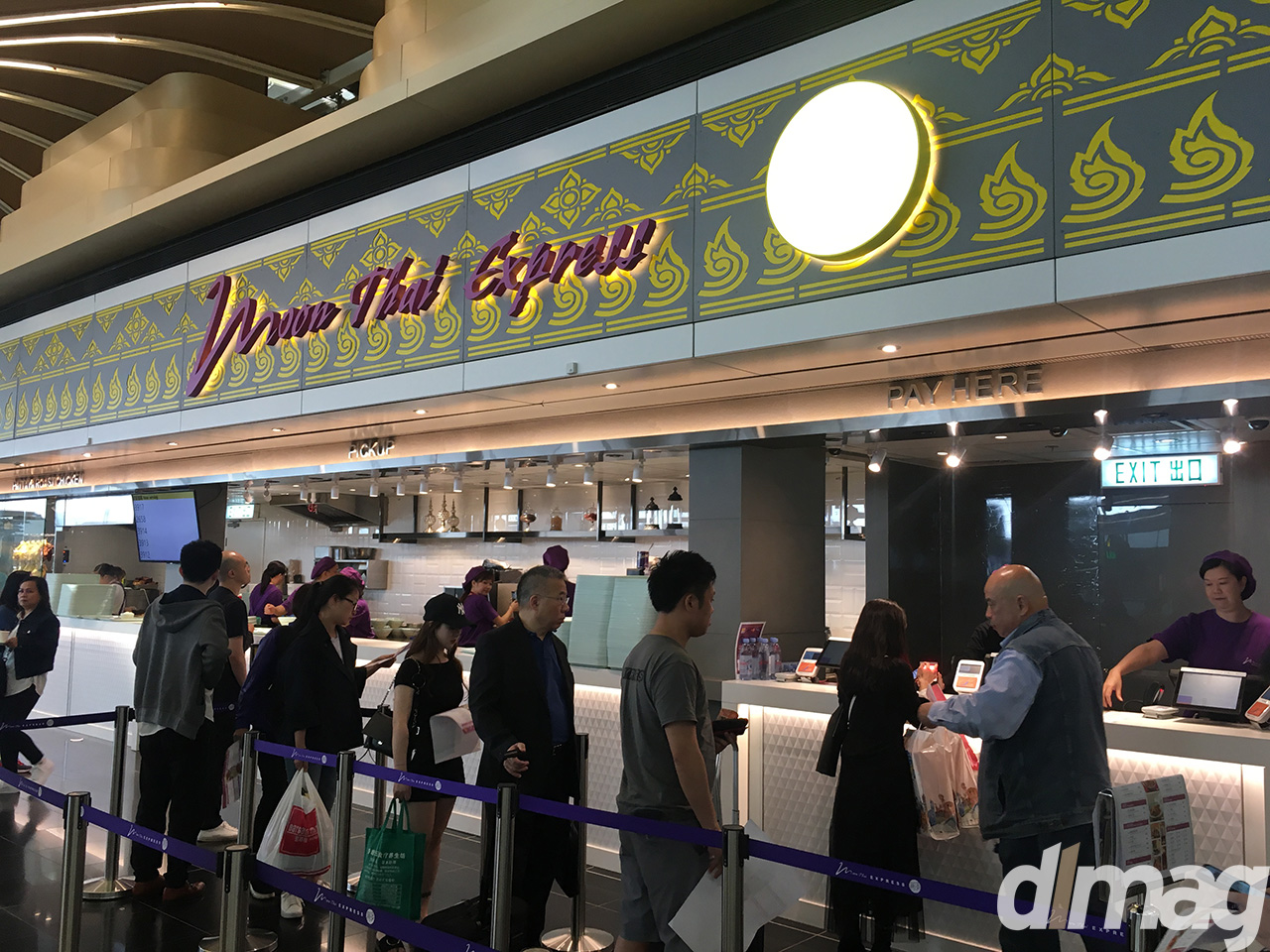 Moon Thai is a Michelin-recommended restaurant, so when you spot the Express Service, the natural reaction is to make a B line to get your favorite Thai dish. Chef Lek's menu from mainland Hong Kong is reflected in the offerings. I settled for a Red Curry Mixed Vegetable (served with rice), and Fried Sweet and Spicy Bean Curd and washed it down with a cold Thai Milk Tea. I must confess that my meal was wholesome and delicious. I've traveled quite a bit and this was perhaps the best $100 Hong Kong dollars that I spent.
If you are a big family, my recommendation is to go for the full-plate of Pattaya Roasted Chicken or the Hainan Chicken – Thai style. Most of the diners on my table were eating the Red Curry Beef Brisket with rice, and I suppose this is the most popular dish for this takeaway. If you have been to the main restaurant in Hong Kong, you will notice that the express service doesn't serve Indian curries, but has many options for vegetarians and vegans.
PUTIEN Delicacy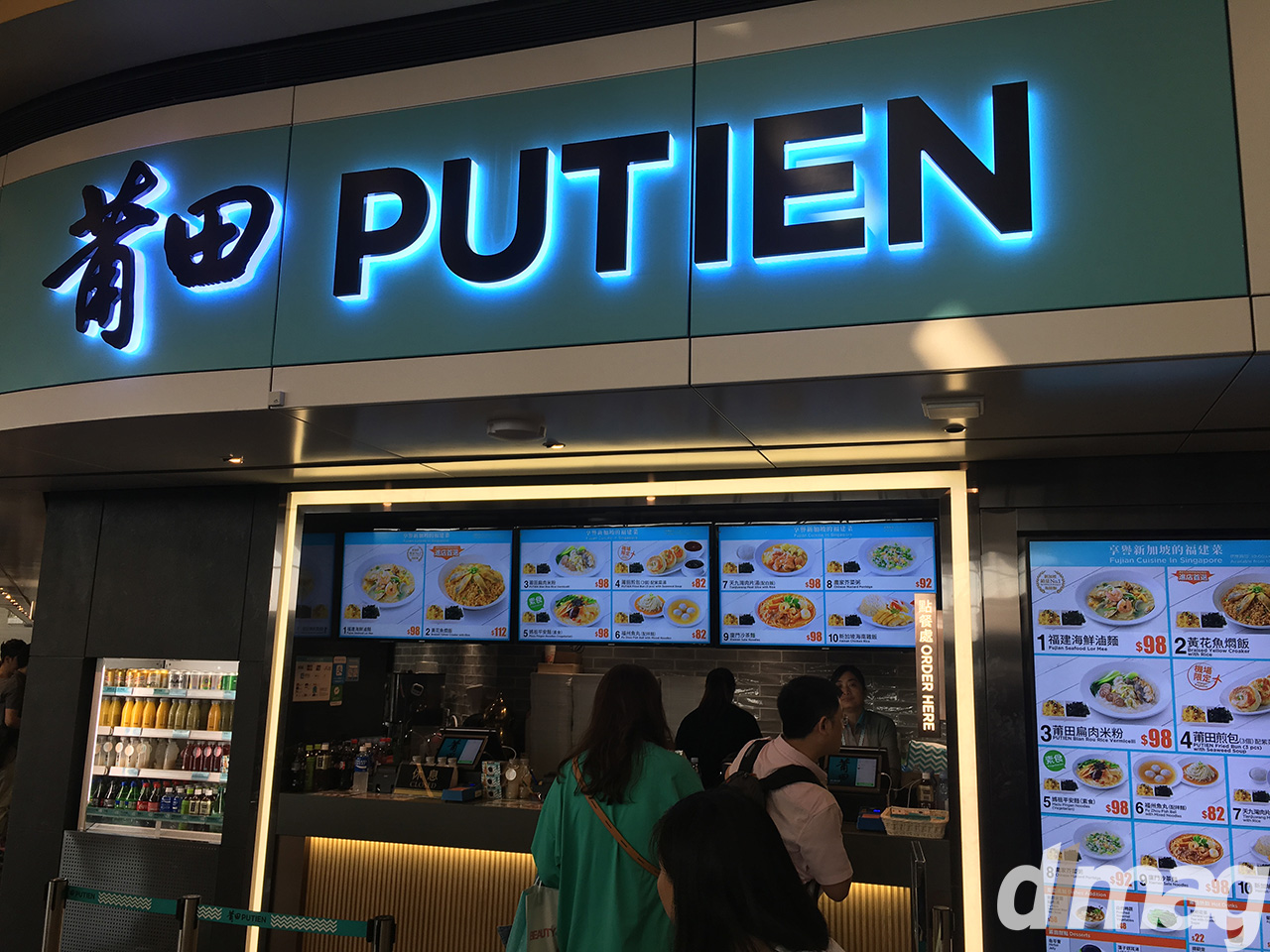 With roots firmly grounded in Singapore, PUTIEN Delicacy's express counter at the HKIA Departure Food Court, carries forth the "Michelin One-Star Restaurant" legacy. Inspired by the cuisine from the coastal town of Fujian province, China the counter at the airport is open only from 10:00 am to 10:00 pm. The signature Fujian Seafood Lor Mee is a hot broth and loaded with seafood. The key ingredients are Silky Putian noodles, pork belly, prawn and clam braised in a luscious pork broth. Vegetarians can choose the Mazu Pingan Noodles and team it with the Iron Buddha drink.
Overall, it's one of those signature places you must indulge in while on your last leg out of Hong Kong. This booth looked very popular – especially for those who like seafood.
Tasty Congee & Noodle Wantun Shop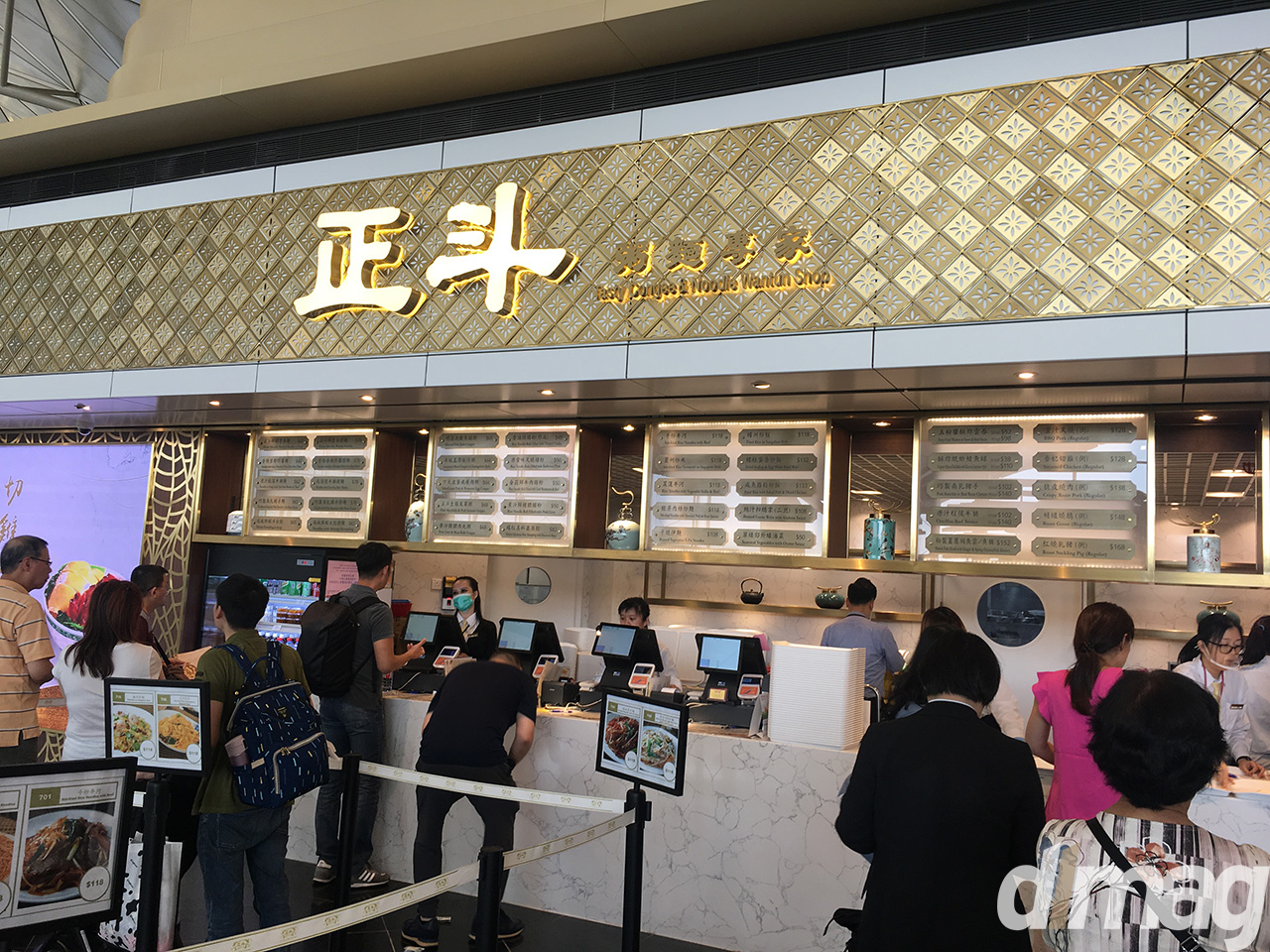 Dividing its menu into Congee, Chef's Special, Cantonese BBQ, HK famous snacks and Grab & Go, the Tasty Congee & Noodle Wantun Shop has the best of HK in a bowl for you. This delightful place is just around the bend from Moon Thai Express and PUTIEN Delicacy. A "Taste of Hong Kong" is served and it is also on the Michelin recommended list. I am not surprised that all three of these restaurants are strategically placed back to back with each other and vie for your attention. Originating from the post-war era 1946, the signature dish is a bowl of scrumptious wantun with silky noodles and a yummy clear soup: a celebrated dish among Cantonese people. Indulge in the House Special or the variation with Shrimp Dumplings.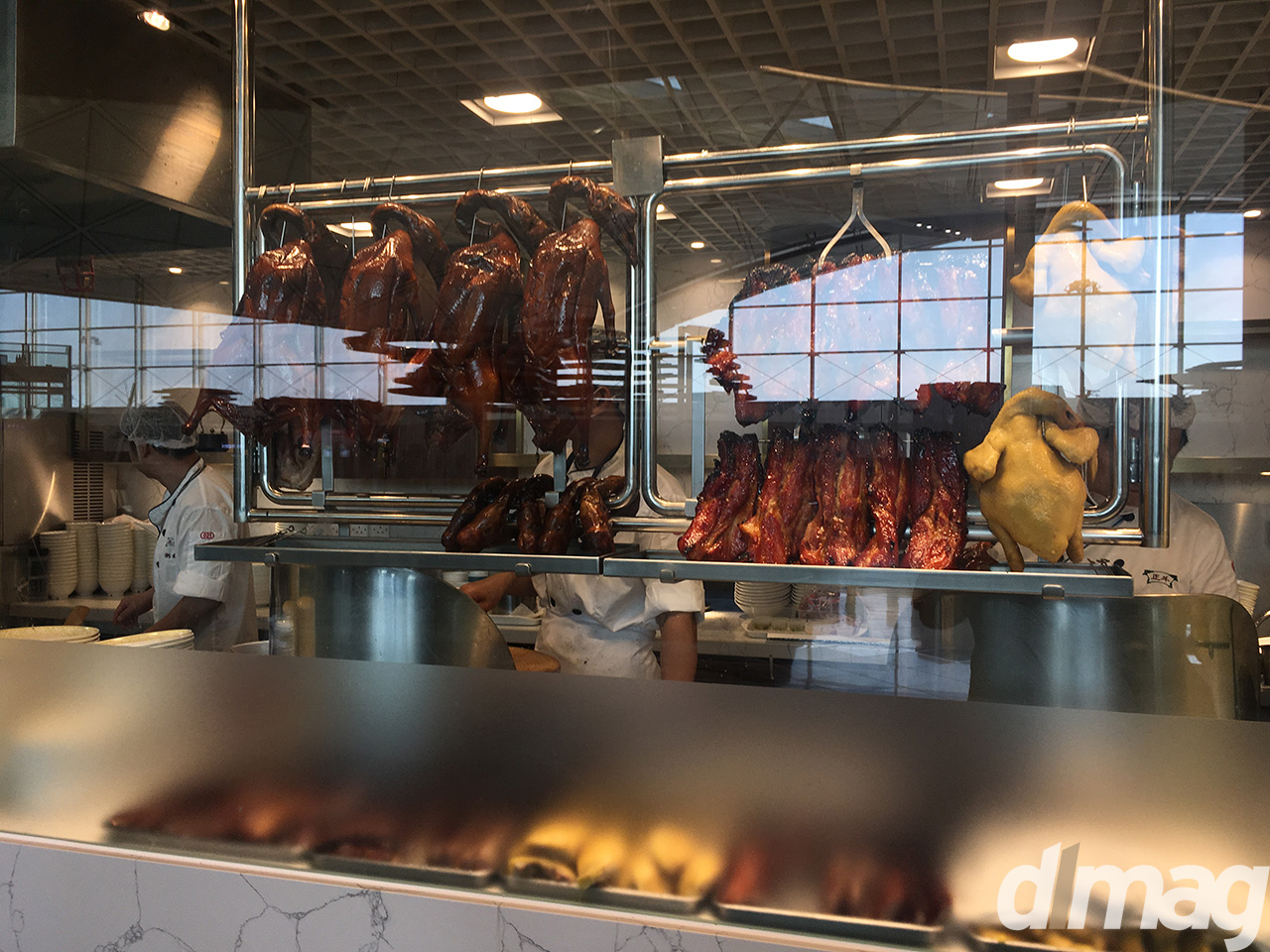 Choices for vegetarians are limited at this place but they do serve Goose here. Tasty Congee & Noodle Wantun Shop has an extensive menu, which is far more comprehensive than Moon Thai Express and PUTIEN Delicacy. The lines here are long, so be prepared to wait a while.
The Spaghetti House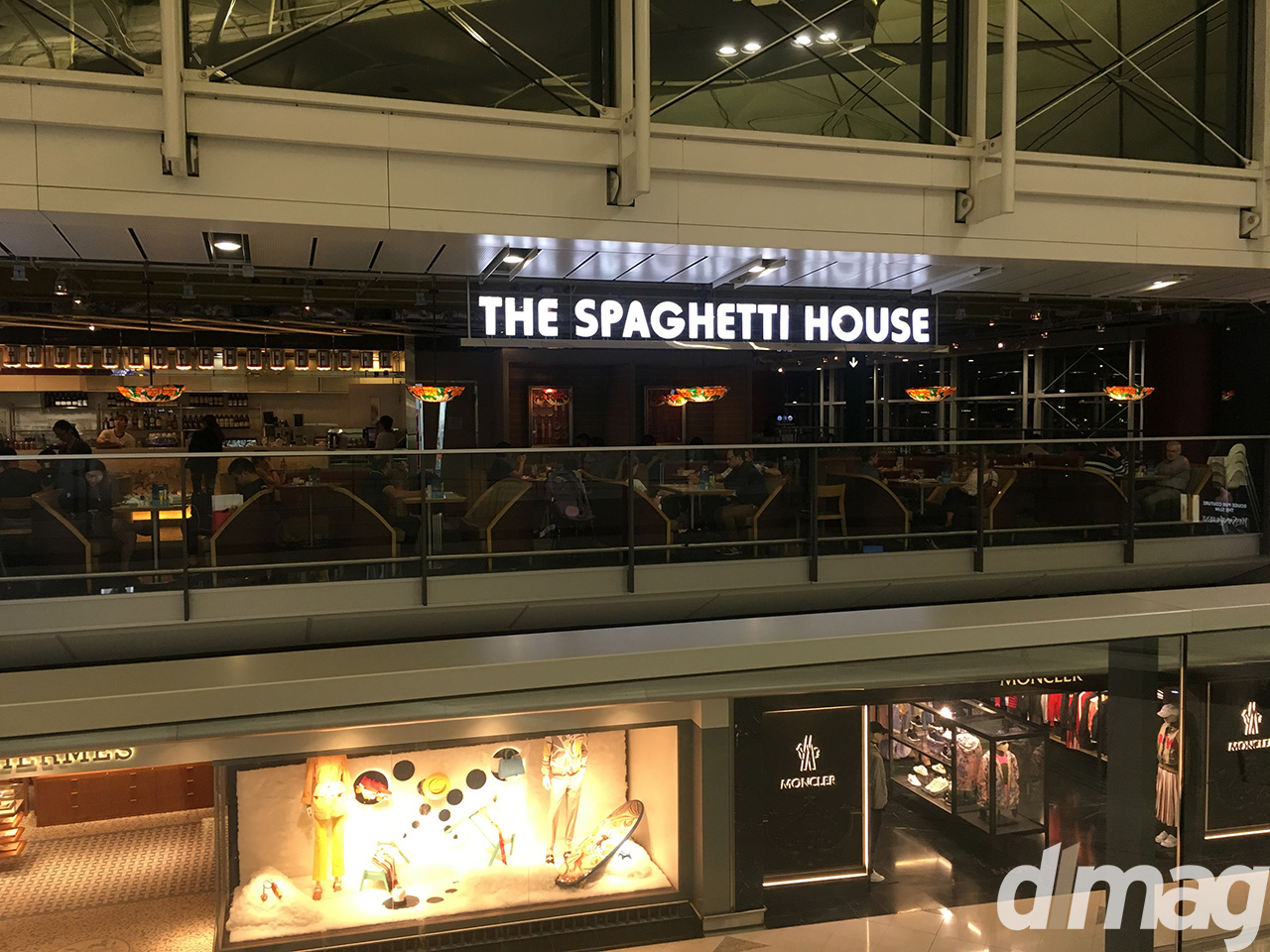 If you're not in a rush and have the time to relax, head over to the Spaghetti House. Co-founded in 1979 by a British and Australian pair, the "Pasta Expert" is one of the most well-known and popular chains offering Italian food in Hong Kong. The location of this place is very good because it's situation near the majority of gates. It has a ambience and the staff is very polite and attentive. This is not a QSR and, therefore, is slightly away from the main Food Court floor. I was torn between this and Pizza Express, but since I have a Pizza Express back home, I decided to venture in here.
An Italian restaurant in South East Asia, The Spaghetti House delivers surprisingly good lasagna and a signature spaghetti dish. I'd rather fill up on a plate of average pasta than underwhelming airplane food, so make sure to earmark this place for your next visit to the HKIA.
Starbucks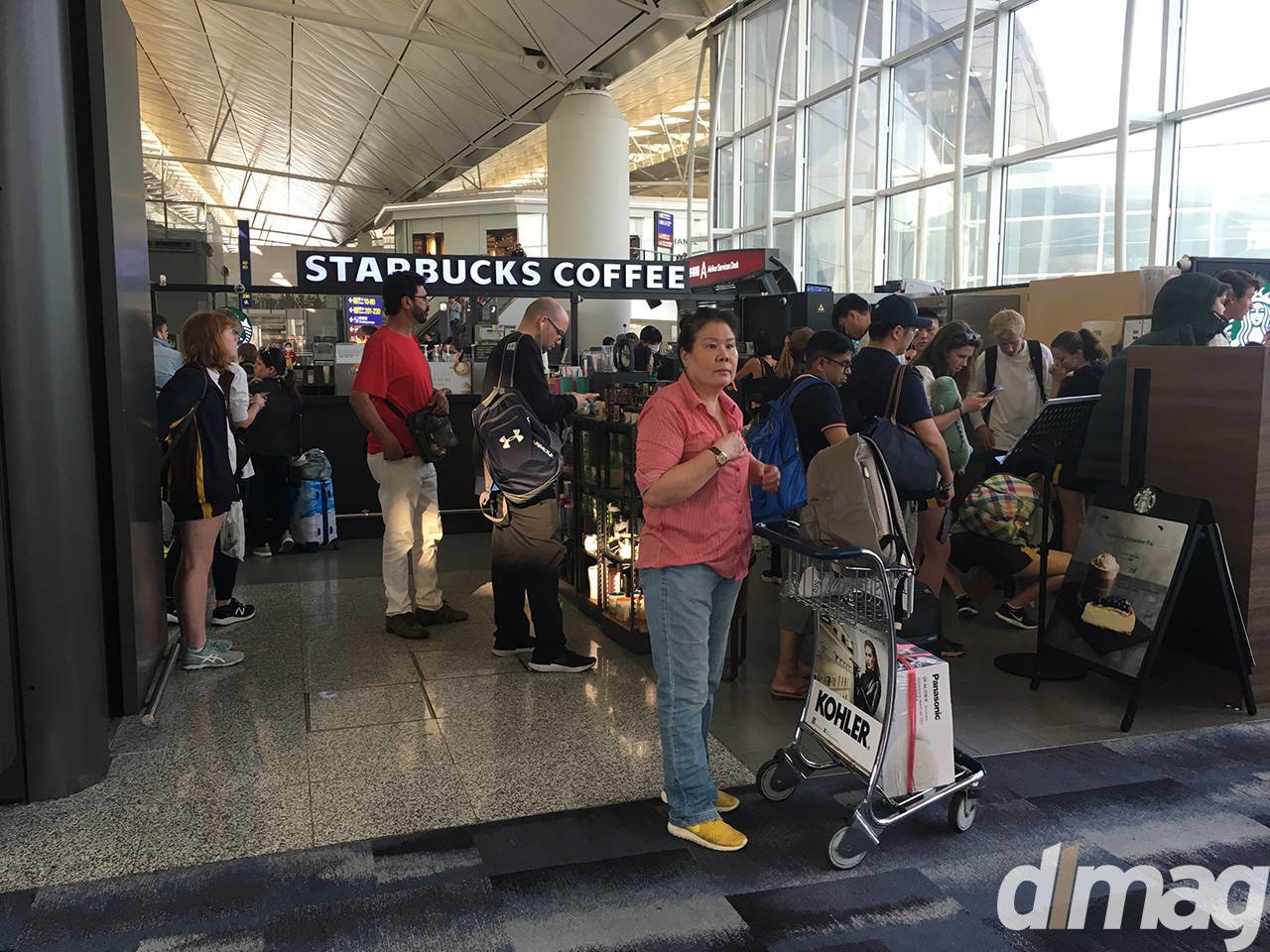 When everything else fails, it's always Starbucks to the rescue. I encourage you to eat here over the McDonalds and KFC outlets simply because there's a positive vibe here. Located strategically close to the departure gates, this Starbucks kiosk always has a sunny disposition! Expect a serpentine line of hungry and tired travelers who patiently wait in the queue for their caffeine fix. My flight was delayed, so I decided to walk here to buy some nibbles and a double-shot cappuccino. After a long wait of 15 minutes, I got my coffee and a nice fresh sandwich. The Barista was efficient and dealt efficiently dealt with the line of cranky customers.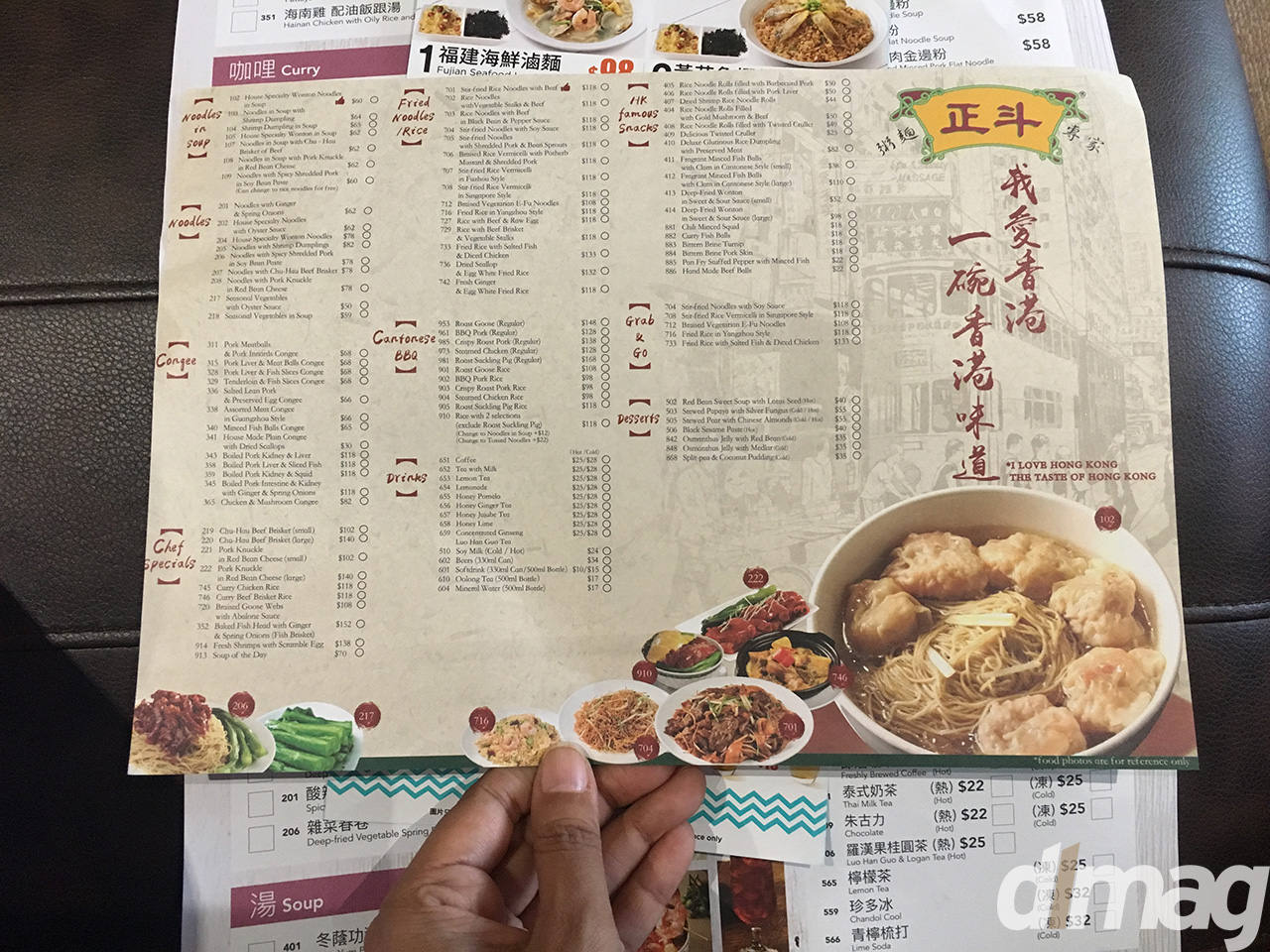 The long and short of it is that I had over six hours to kill at the Hong Kong International Airport – Terminal 2. It gave me time to observe the goings-on and sample food from various places. If I have to pick only one, however, it's the Moon Shine Express wins that wins hands down. The fact that they go out-of-stock in a jiffy is testimony to their popularity. Now go have some Red Thai Curry at the Hong Kong airport!