Here are a few pointers to keep in mind when traveling on any of Tokyo's trains or subways for the first time
Even if you haven't seen it for yourself yet, you've probably heard of it – the intricate and labyrinthian network of trains in Tokyo that run bang on time. Tokyo Central's train and subway map looks not unlike a whirlwind of colors, thanks to the interlinking of the East Japan Railway Company (JR East) and private subway providers.
When you're actually in Tokyo, the confusion is experienced tenfold as a player on the map who tries to make their way through the chaos and to the next must-see tourist hotspot. It takes a little getting used to, but once you begin to get the hang of it, you'll understand that the system isn't really all that complicated. In fact, you'll probably love the military-like timeliness of the train schedules and realize it's a boon when it comes to stacking your travel schedule with things to do.
Different subway companies require different tickets
Along with multiple routes, there are also multiple companies that power each of these routes – and there's your first clue to decrypting Tokyo's metro system. For the most part, you'll want to keep in mind the following three: the Tokyo Metro, Toei Subway, and the JR Rail.
These are distinct services with separate ticketing systems, so make sure your single-ride ticket is for the train you want or else you won't be able to use it. It's easy to make a mistake here since many these stations are often located next to each other, or are even attached. So you may be in for a quick run if you happen to enter the wrong station. Just pay attention to this detail here.
Learn the alphanumerical codes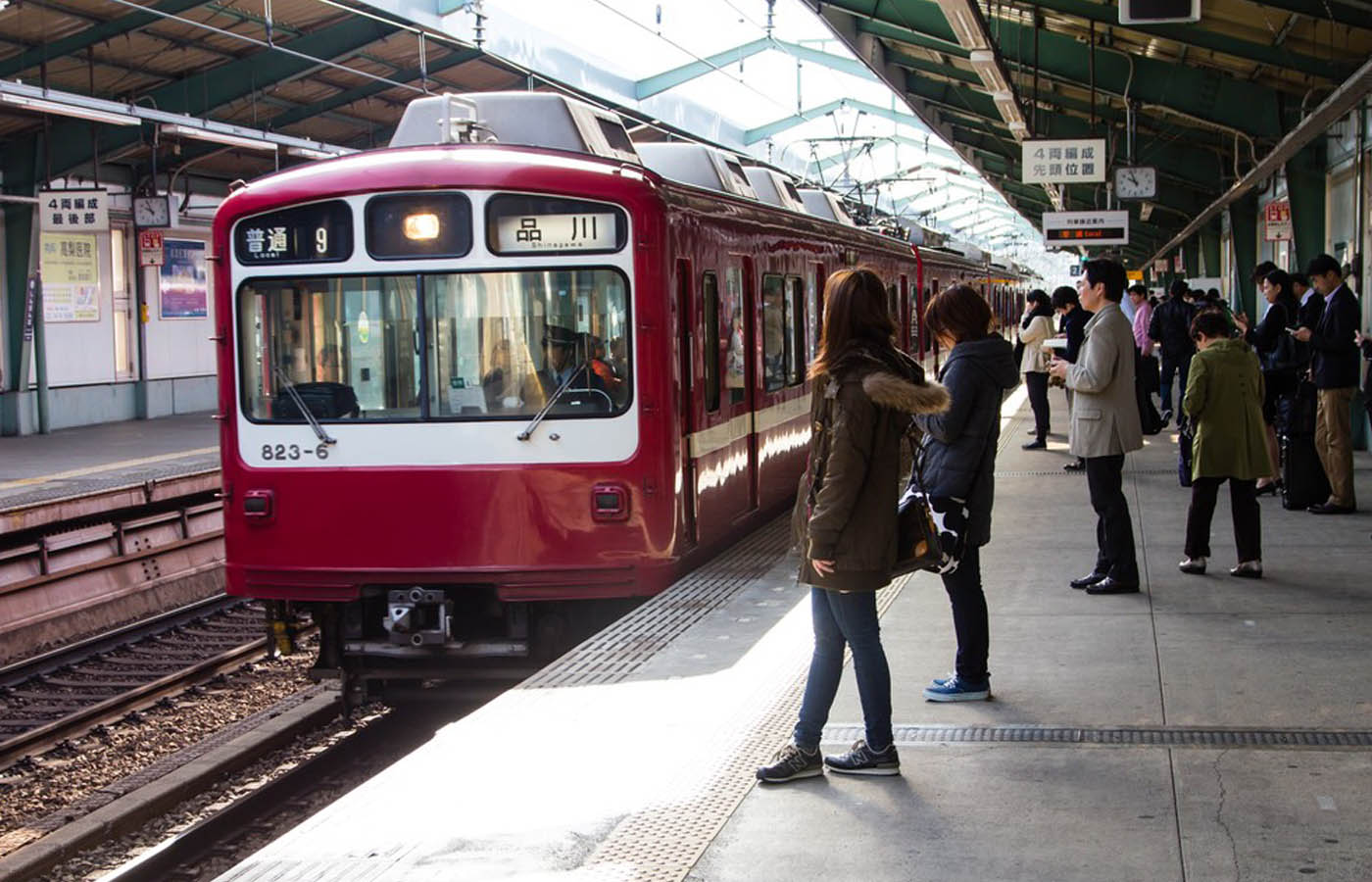 If you landed in Tokyo with the expectation of memorizing the names of subway stations to get around, then you're in luck. Along with Japanese names, stations have individual alphanumerical codes, with the letter based on the name of the line and the number on where it is located. And the corresponding colors matching stations to lines also help.
The alphanumerical codes are most beneficial when you're changing lines to get to a particular spot. Don't worry if you cannot speak Japanese though, since most of the announcements are also made in English while trains usually display the station name and number on an LED screen.
Figure out the exits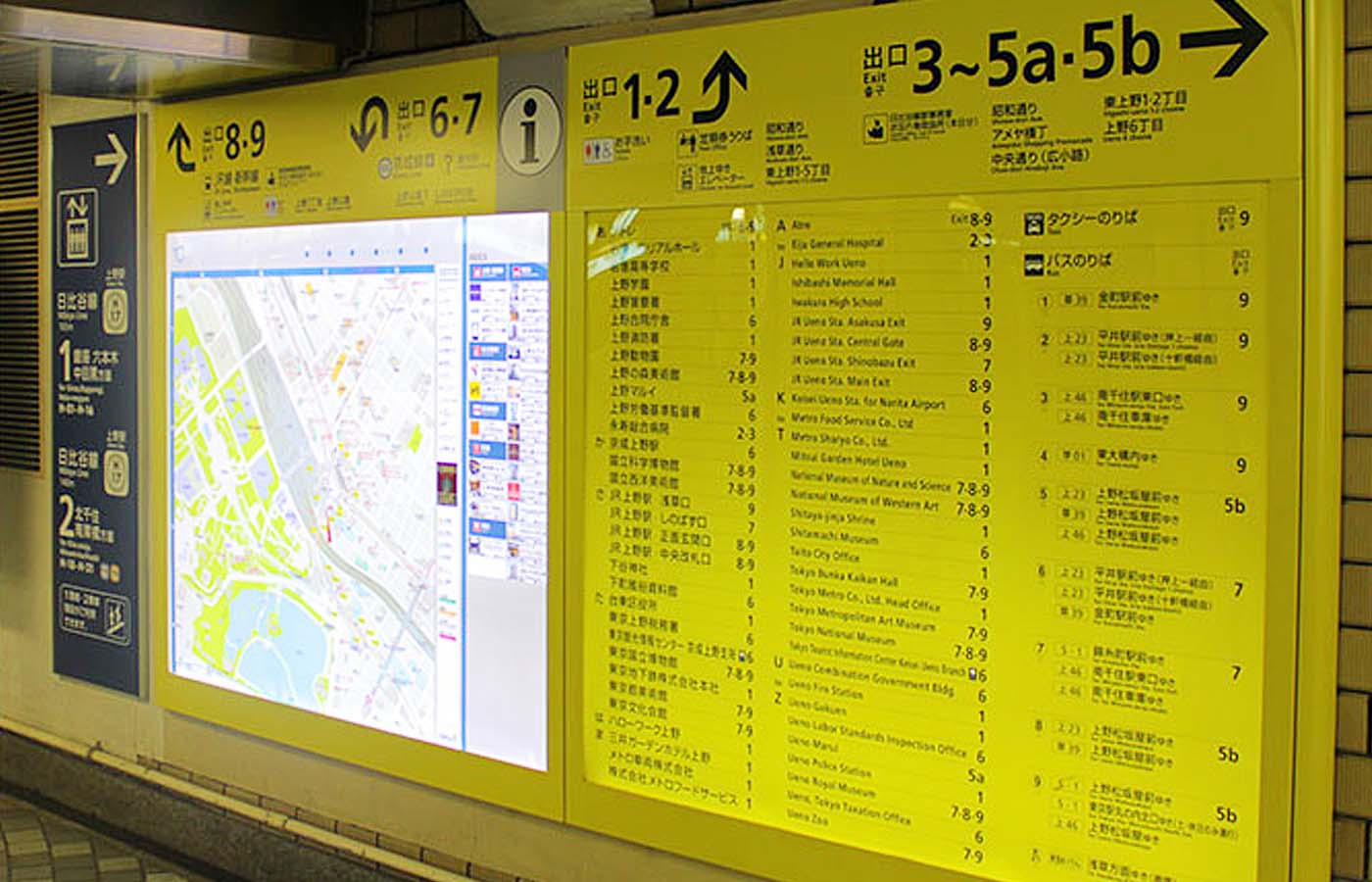 In bigger stations like Shibuya or Shinjuku, the many exits in different directions may leave you running from one side to another trying to find the right one. Taking the wrong one, however, you may find yourself in a completely different direction than where you intended to go.
A smart way to identify the right exit before you're actually in the station is with Google Maps: find the spot you want to go to and zoom in enough to see the nearest station and – most importantly – the number of the exit closest to it.
Get a rail pass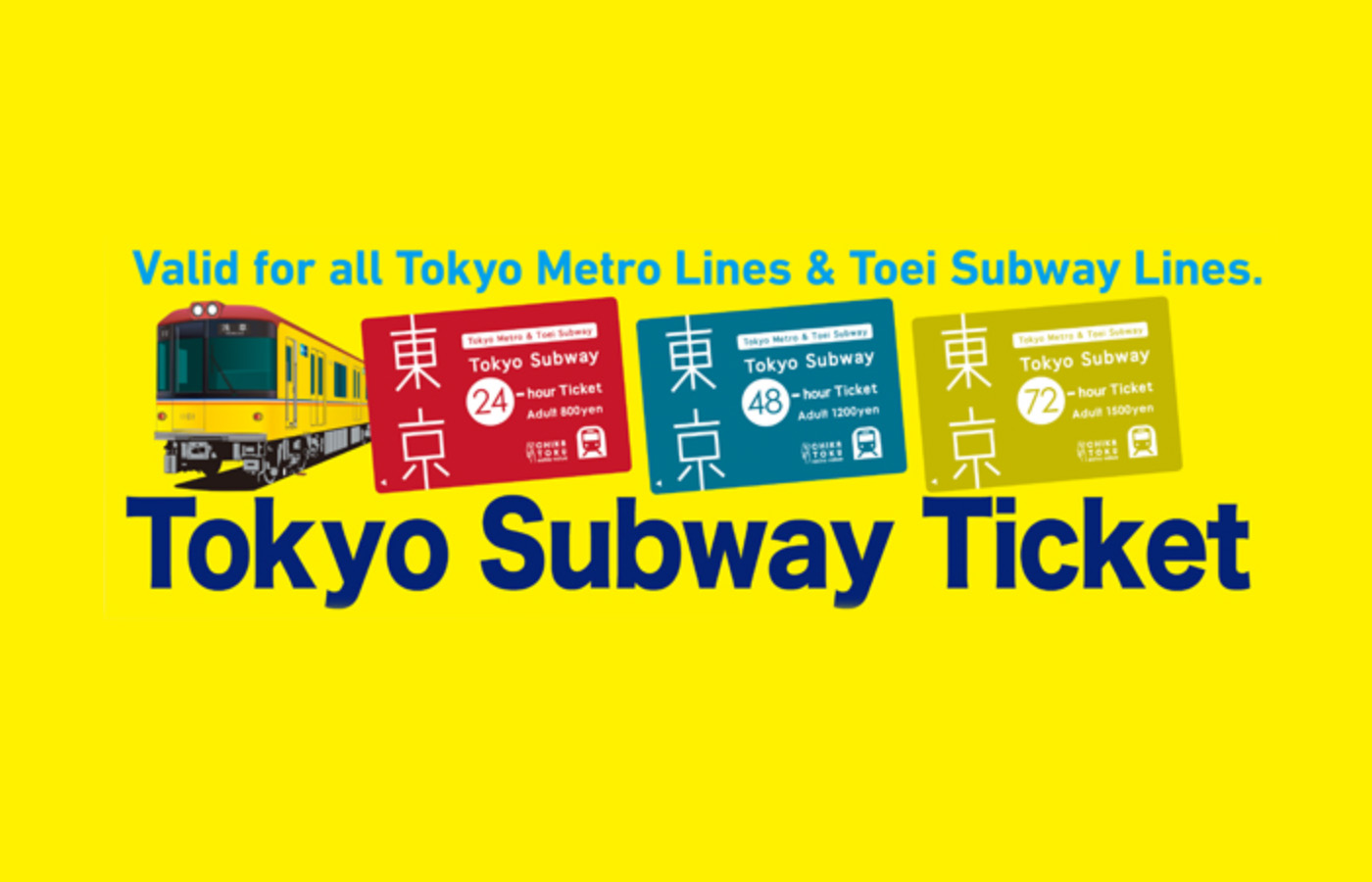 If you're in Tokyo for just a day or two, you may be able to get away with a daily pass or some single-ride tickets. However, if you plan on staying longer, you'll look down shortly thereafter only to find that you've burnt a hole in your pocket from multiple single-ride tickets.
To play things safe, consider investing in a Pasmo or SUICA card – smartcards that magically grant access to all lines in Tokyo and work as well in many other cities in Japan. These passes are incredibly beneficial because firstly, you will save time otherwise spent on scrambling to get a fresh ticket when changing lines. You're also less likely to lose money if you accidentally buy a ticket for the wrong train (sorry, but this is likely to happen to first timers) and you can take advantage of discounts with each train ride to stay within your budget. As of September 2019, there's a new Welcome Suica card that gives travelers 28-day access to the train systems – without the otherwise necessary deposit of ¥500.
The other pass options are the JR Rail Pass and the IC Card. The former needs to be bought before you enter Japan, and its validity is calculated from when you take the first ride. The JR Rail Pass is available only for those on a 90-day tourist visa. If you have a visa that's other than the tourist type, the IC card is a safe bet. It's a prepaid card that you can top up with money and touch and go when going in and out of exit gates.
Get the Tokyo Rail Map app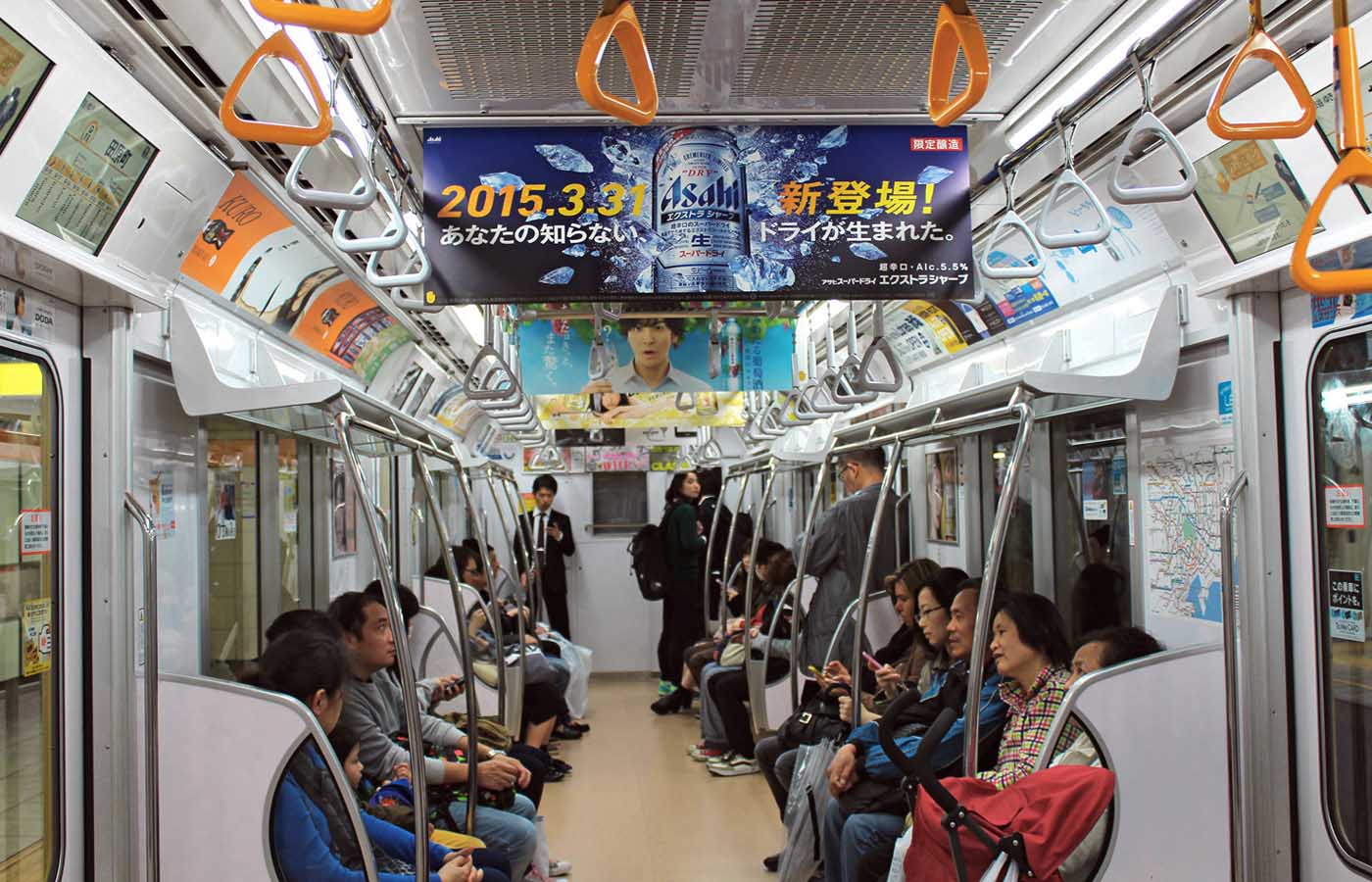 It's best to navigate the Tokyo train transportation system by taking some much-needed guidance from the official Tokyo Rail Map app. The smartphone app comes in a Lite version that's free for download and displays all information about routes, lines, and times. But heed this caveat, that the lite version doesn't work offline, and those who rely heavily on hotel Wi-Fi are probably better off paying for the upgraded Pro version.
The benefits of getting this app are obvious. For starters, you won't look like such an outsider – completely lost and alone – as you would with two maps in hand in a train full of locals. You'll also be able to view all of Tokyo's subway stations on one screen: this is something you cannot see on the innumerable boards dotting stations that tend to display the routes of one company alone.
Get your questions answered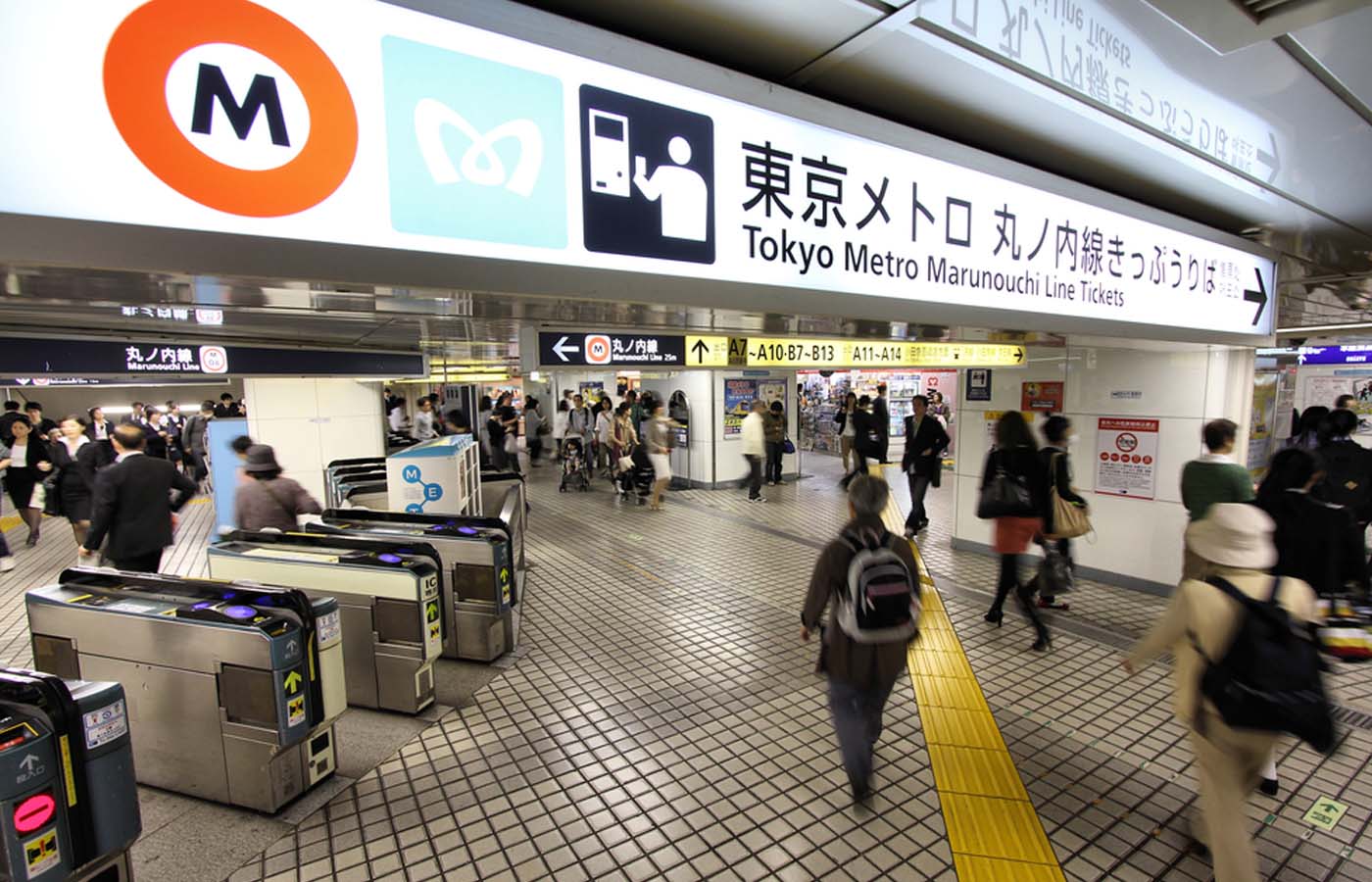 If you're feeling lost and confused beyond what apps and maps can teach you, don't hesitate to ask one of the friendly staff members at the station. Trust me, they've seen it all before, so you're likely to get straight and quick answers on your single-ride ticket conundrum or have a map explained to you instantly, without having to shuffle around awkwardly while waiting for your phone to bring up answers. Many of the staff members speak English fairly well, so don't let fear get to you!
Mastering the Tokyo train and subway transportation systems is like getting through the levels of a game. You start at the beginning, as a completely lost amateur and work your way up the levels becoming mildly-experienced and nearly-there to pro and 'basically a local' in the process. Which in my opinion, is also a fun way to approach this otherwise daunting experience – that is using the Tokyo train transportation for the first time – so pull up your socks and dive into it!