It's always a matter of perspective they say. While an eight-hundred-square-meter apartment may feel cramped and small, the same-sized 3D printed Prefab Home may seem luxurious and ample. Creating the right kind of perspective, we have here the haus.me smart homes, that can be 3D-printed and pre-fabricated.
Hosting the most modern amenities that are efficient, these pre-fab homes are designed to make you feel as if you own the most luxe living quarters. With the ambition to be 'good enough' for the Guinness World Records, CEO Max Gerbut believes that the homes are the most 'energy-efficient and insulated building' that you can find.
3D-printed Luxury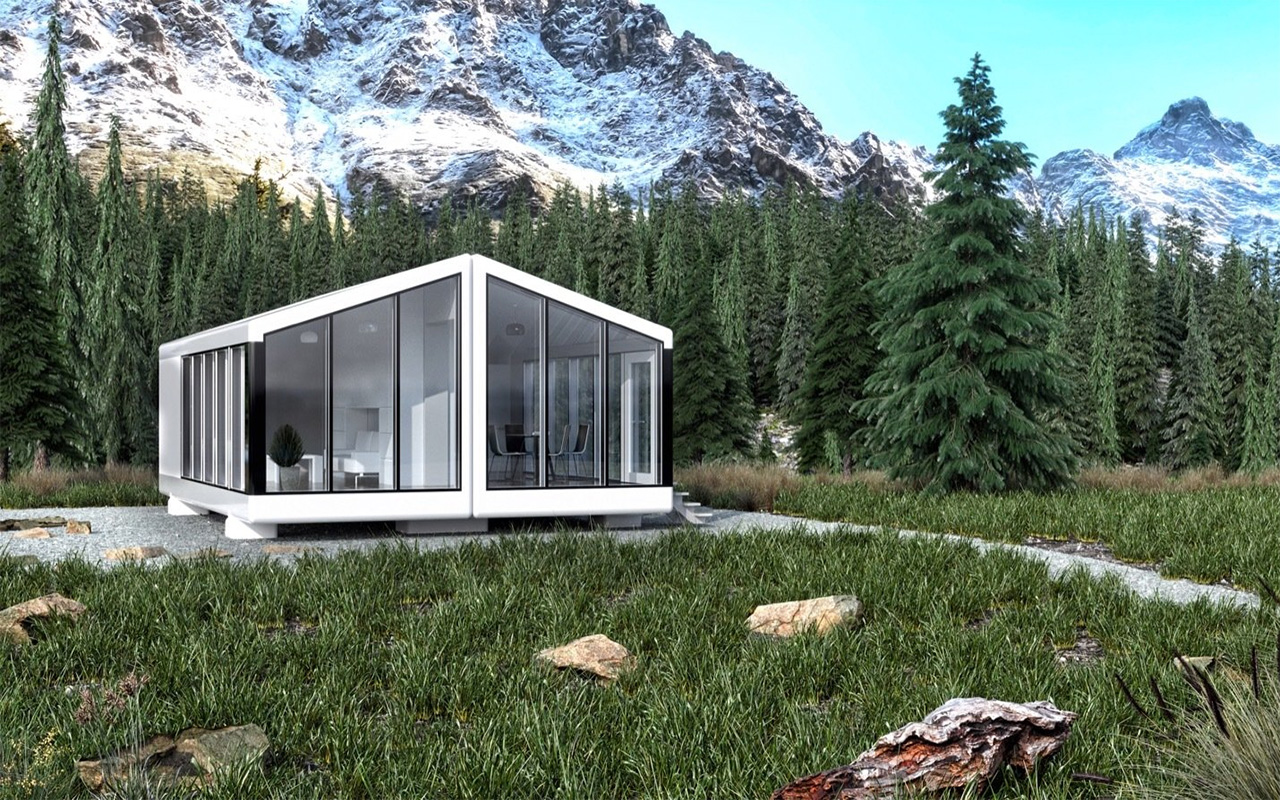 These fully autonomous haus.me homes harnesses solar energy to power up the home. The home is such, that it can be customized to be delivered with built-in furniture, internet and complimentary wine glasses. One of the major concerns with pre-fab homes is the water supply and waste management system. To ensure smooth disposal, the makers have used an air-to-water generator system that is used with a purification system. Along with this, the house comes equipped with a bioactive sewage system for treating black water.
Typically, when you build a home, you start from the fames and then move to the insulation of it. With haus.me homes, the distinguishing factor is that they are built the other way around. For example, the patented composite polymer insulation is worked upon first, and can be 3D printed into the construction material for building walls. According to Gerbut, this method for construction is more efficient.
Prefabricated Homes that are warm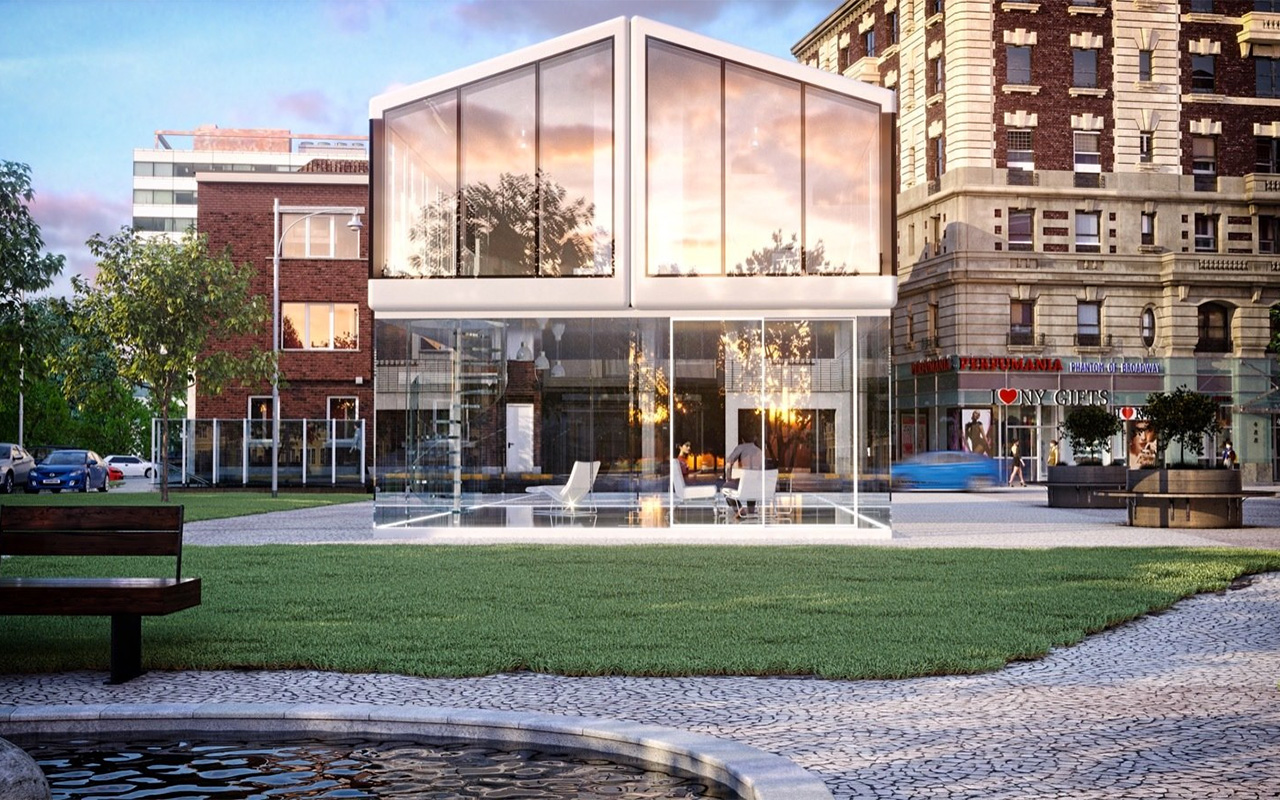 To keep the home all-weather-proof, it uses super-insulated frame, walls, roof, and floors that are teamed with the patented six-paneled windows. The purpose of this construction is to keep energy bills low, and this design reduces it by more than twenty times compared to a conventional house. This also means that you can use the solar roof panels for providing the energy required to heat and cool the home in extreme conditions.
haus.me comes fitted with remote-control smart systems, high-tech appliances along with built-in furniture. Essentially, it is customized to your tastes and requirements, and ensure that the components fit into the house easily. There are three models in the lineup – the 400-square-foot mOne studio; the 800-square-foot two-bedroom mTwo; and the 1,600-square-foot mFour, which is two story and includes three bedrooms and two baths.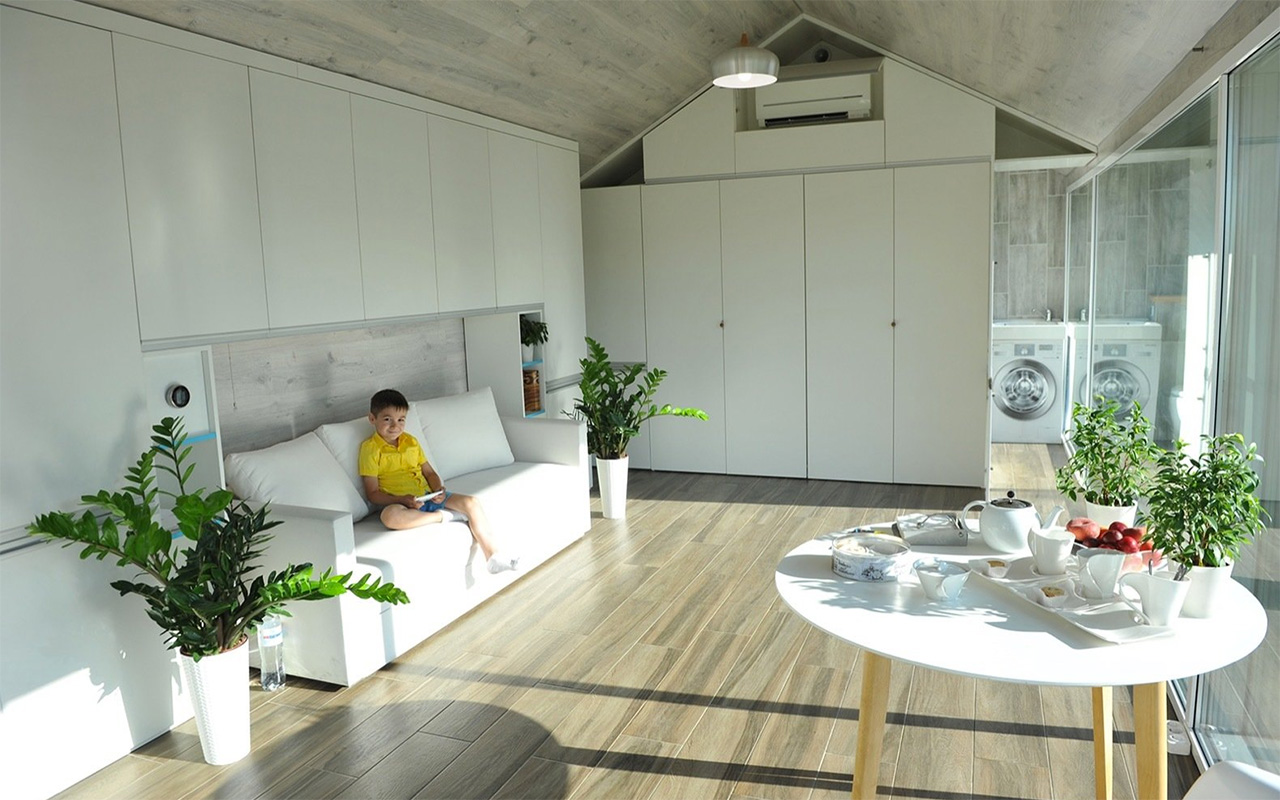 The good news is that permits and foundations are not required when you opt to build the mOne and mTwo units. You can buy the haus.me homes right away and expect delivery in February 2020.