Do you consider yourself a workaholic or just down right lazy? At whichever end of the spectrum you find yourself, enjoying time in a little nature every now and then is good for you. Greenspace in dense urban environments is a precious resource for all. But it's also limited and demand for green space among cityscapes is increasing as populations continue to rise. Architects and urban planners are getting creative about how to go about planning our leafy havens of leisure. Which brings us to how those firms tasked with developing such space envision the parks of the future and leading trends.
The New York based architectural firm, Dror, imagines a park with elevated walkways that are high off the ground in order to engage park-goers with their natural environment at a whole new level. An advantage to this this type of design being that separate plots of natural area located close could be joined in a continuum.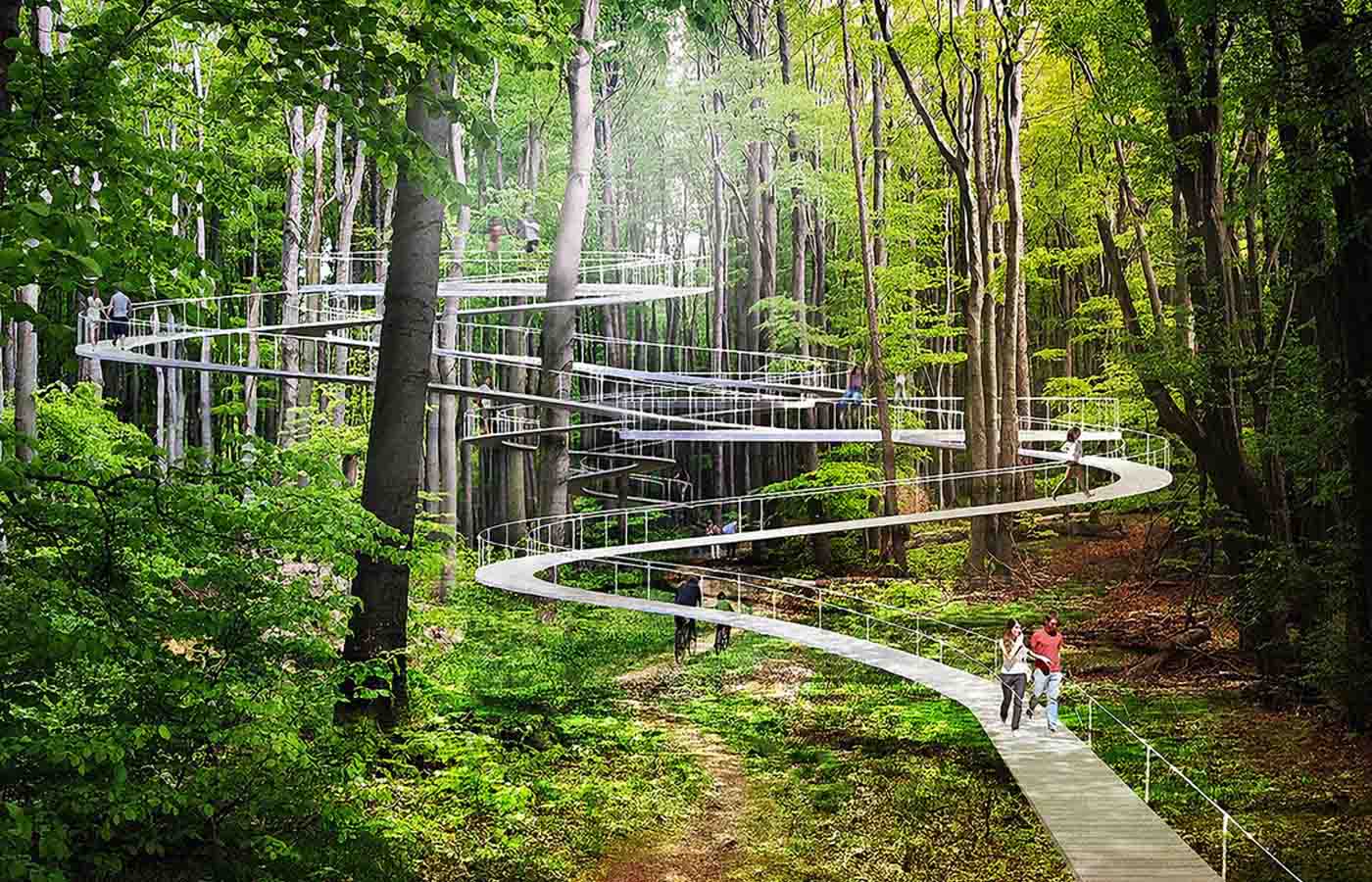 The architects at Dror imagine a park system that is comprised of a series of different steps or stages in an overall layout. The first part of the park includes a lawn-like area where people can enjoy a traditional park experience. A sprawling lawn space can be used to play games like frisbee, for a sit down picnic, or for a day of sunbathing. Things get slightly more interactive in a second section of park that's referred to as 'The Loop'. Here, both adults and children can take advantage of a space that's slightly elevated off the ground with hammocks, swings, and trampolines. And the final part of the park is called 'The Chords' which is designed to really get people engaged at a new level with the local nature, literally. It features an elevated footpath that intertwines with the trees at varying heights off the ground: the platform wraps around tree trunks and weaves its way through the canopy. Of course, visitors won't be forced up onto the elevated pathways and the option of taking ground-level paths for walking or running always remains there .
This park isn't just a dreamy and fantastical concept. The scheme has already been approved for implementation and building by the local Turkish authorities for a public park in Istanbul, Turkey – a city with a population over 15 million (that equates to around 6,500 people per square mile), and whose resident total explodes by the year: a common theme among today's major urban centers that highlights the squeeze on centers of conservation and the need for careful city planning.
Critics of the design that say that building such a park system with what amounts to extra bells and whistles is costly and a waste of natural resources. Or that nature should be left untouched and unspoiled – that we should stop building things there all together, period; that a line between outdoor experience versus a museum-like visitation needs to be drawn.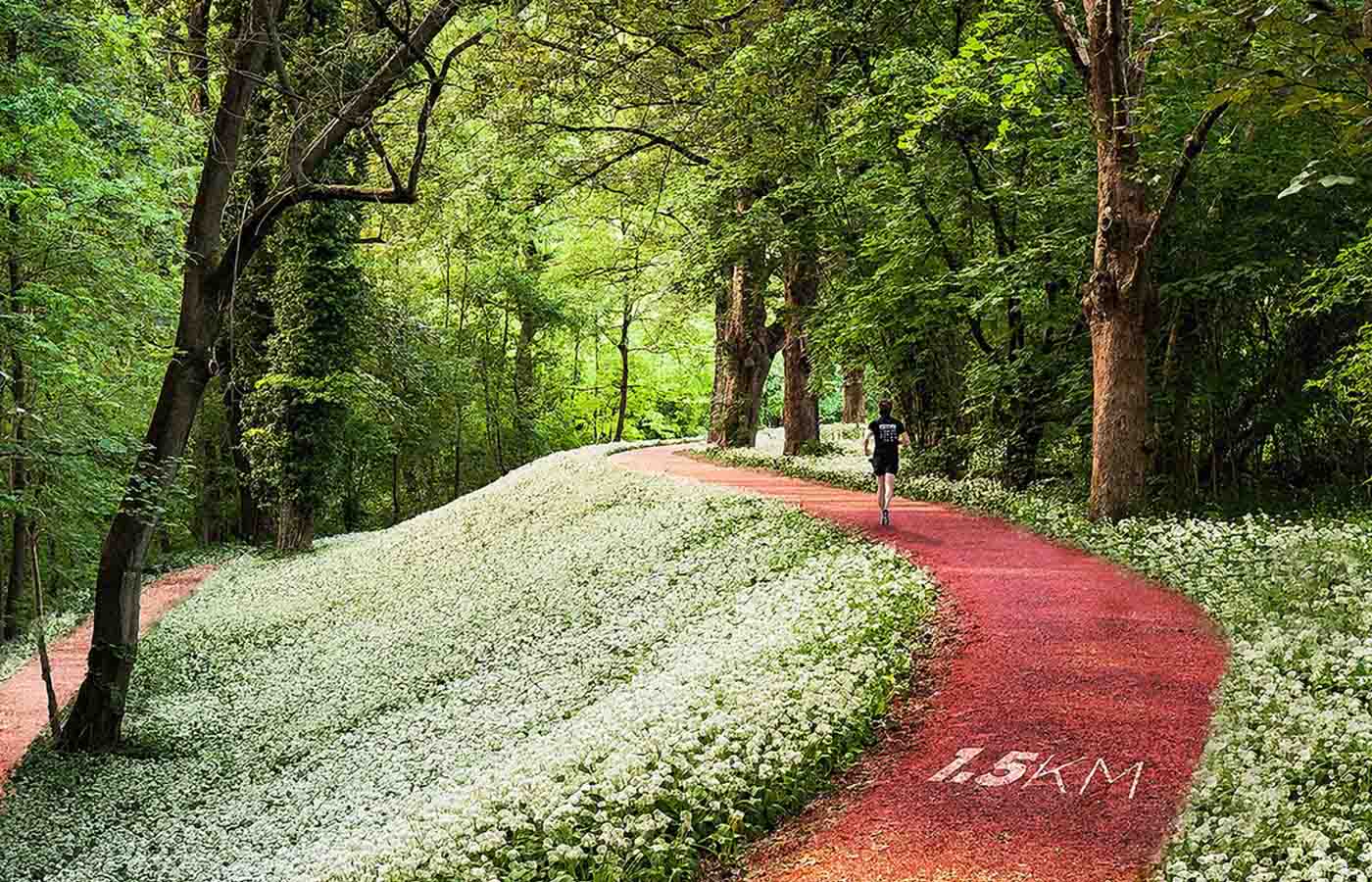 It's true that Dror's projects include installation art as well. But the company says that its primary vision is to "develop systems to connect people with nature through the built environment." Given the fact that the number of people has doubled since the 1960s, which doesn't seem all that long ago, the issue of city expansion with regard to parks and recreation as resident sanctuaries must be addressed and tackled.