More often than not, fashion brands don't get equated in the same breath as serious watch brands. However, a few of them have broken the glass ceiling and are considered equal partners of the haute horology brigade, and Hermès is one such brand. I have complete respect for the Hermès watches, which was backed by the genius of Henri D'Origny.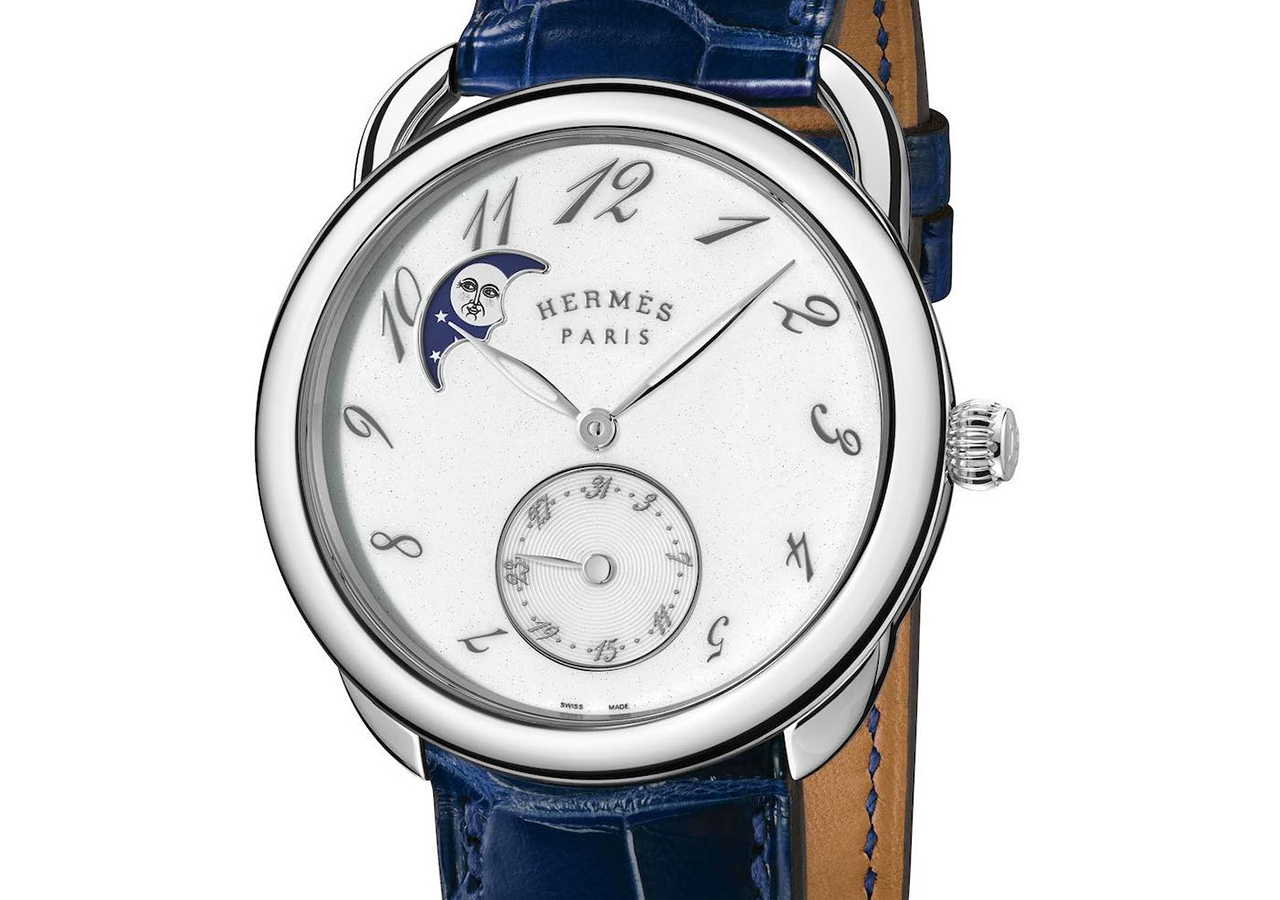 The Hermès Arceau series have three distinct features that make them instantly recognizable in the crowd. First are the asymmetrical lugs, second is the sloping dial and finally it's the slanted Arabic numerals. For those who don't know it, the vibe of this watch collection is to make you feel the speed of galloping horses and appreciate the elegance of the typeface, that complements the design of the watch.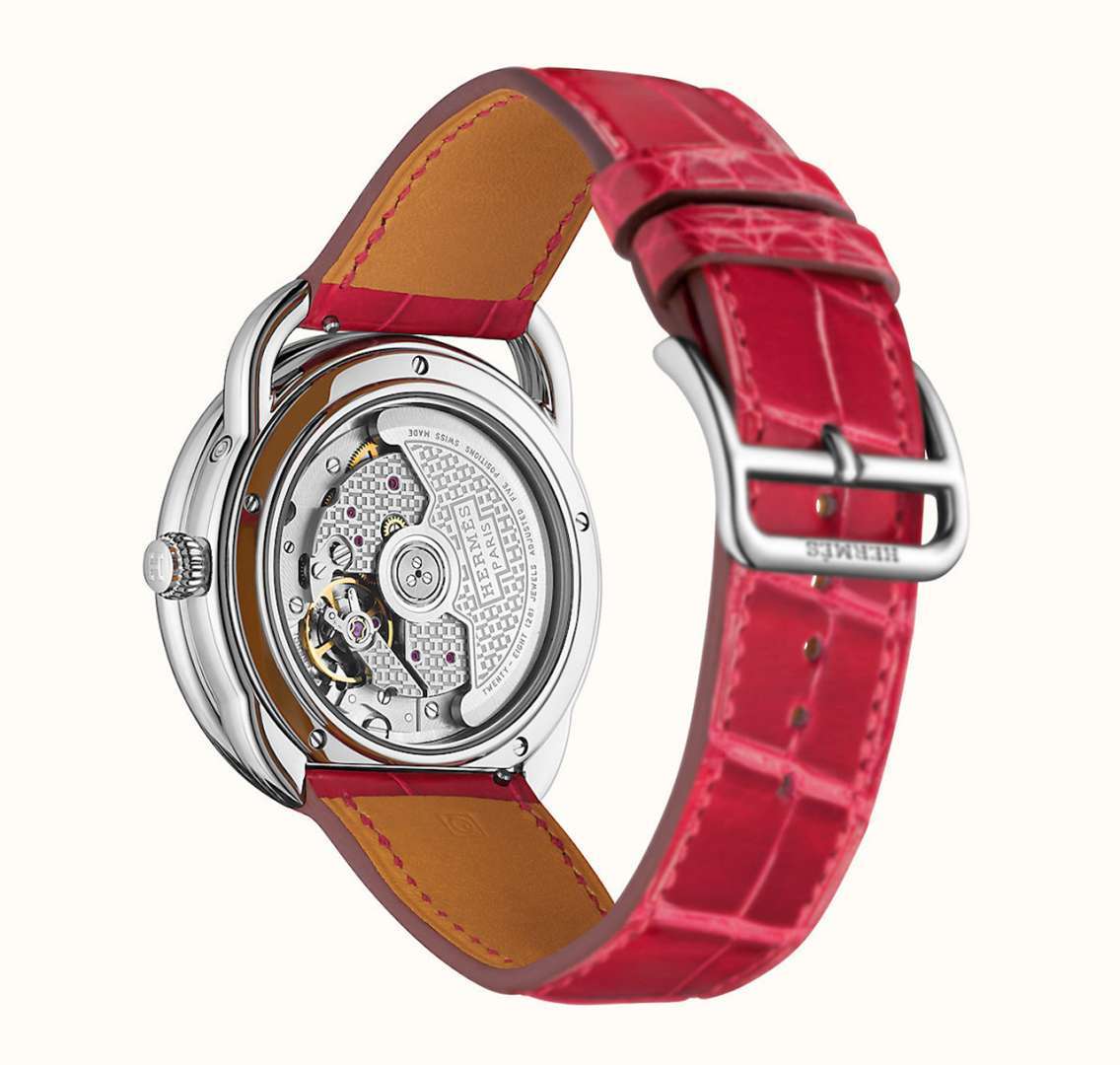 Legibility will never be an issue with this collection, and the design definitely stands out on the wrist. The warm silhouette of the watch fits perfectly and it factors the lug form as well. Designed as a 38mm case for a ladies' watch is quite ample and desired. The Hermès Arceau Petite Lune collection adds in new variations that sport a completely new dial with two cases to pick from.
Revamping the mother-of-pearl look, the new dials host a silvery, opaline dial. And if you pay attention to it, you will notice silvery speckles on the dial that shimmy when they are viewed from certain angles. To say the least, they bedazzle you with their spark!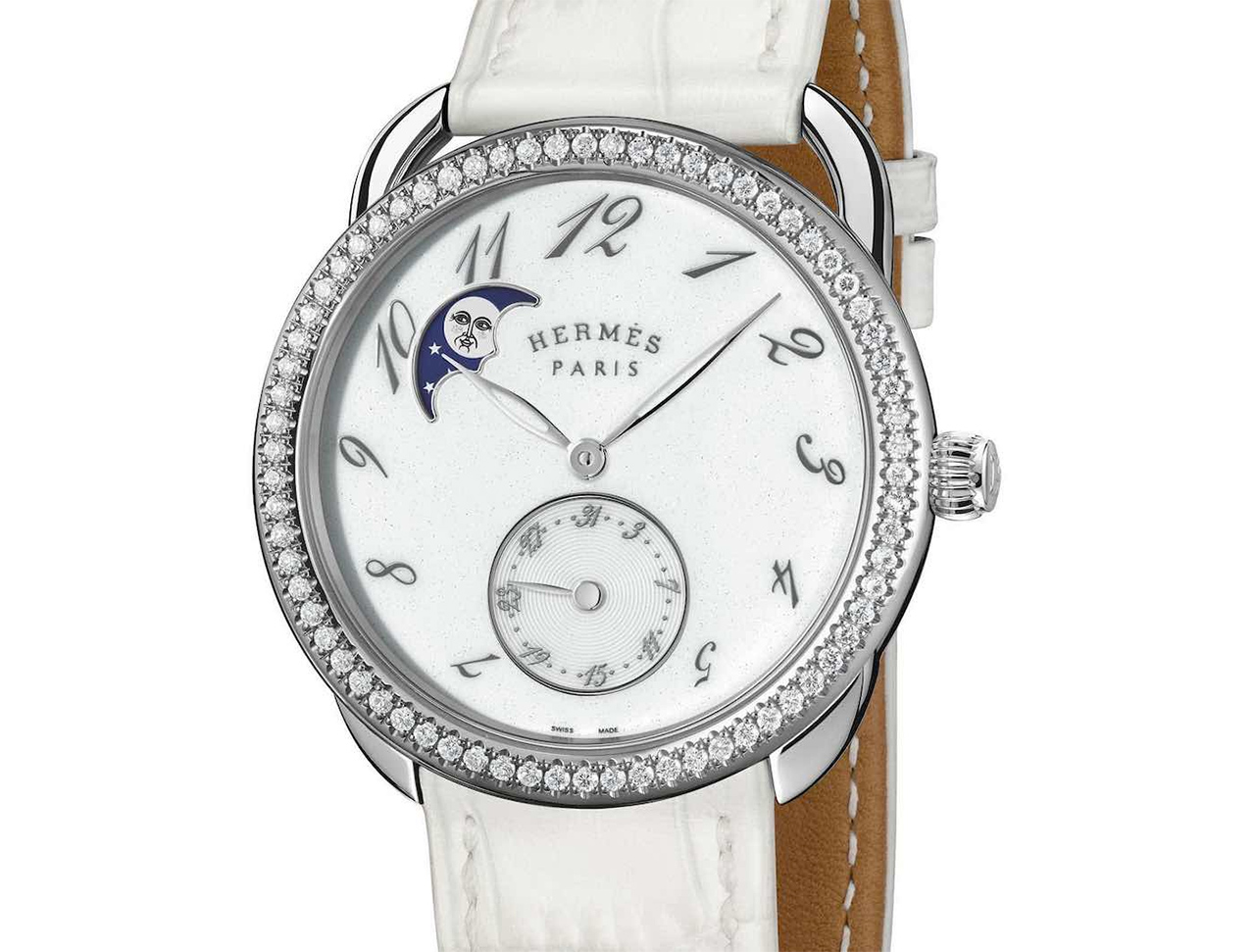 This brings me to the case, which is crafted from stainless steel but available in two styles. You can choose from a polished case or one which is set with 70 diamonds. The shimmering diamonds amount to 0.81 carat in weight. Of course the glam quotient doesn't end here, there are ten straps to team with the watch, you are so spoilt for choices! Pick from matte alligator in either etoupe or chantilly, polished alligator in ultraviolet, sapphire blue, black, elephant gray, raspberry, orange, ember alligator, and polished black currant alligator.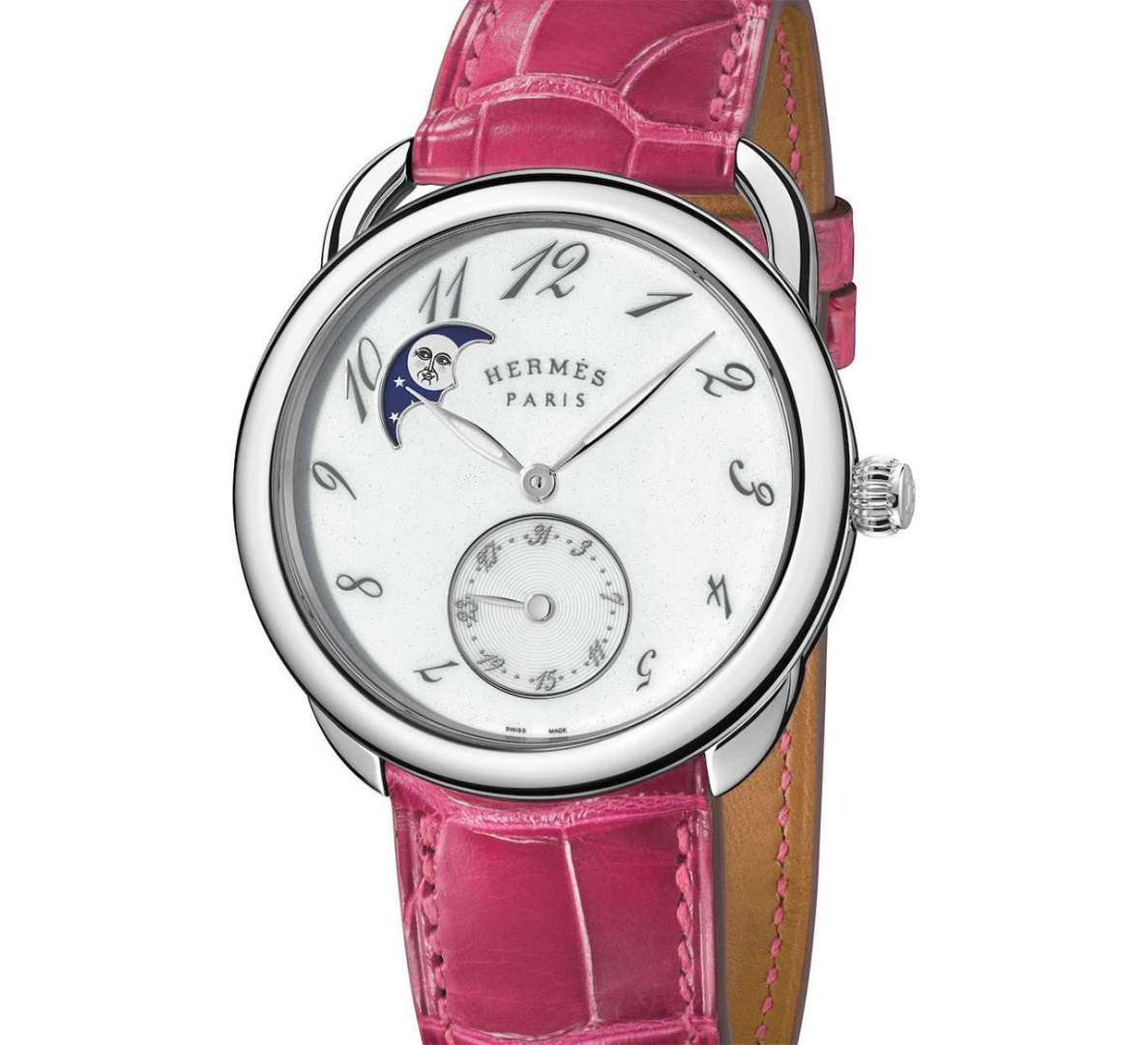 Under the hood is the manufacture caliber H1837, which helps power the modular moon phase complication and the date functions. Inspired by a Hermès scarf named "Acte III, Scène I, la Clairière…", the moon face is a reminder of that. It was designed by Édouard Baribeaud, Franco-German artist, who delved into Shakespeare's A Midsummer Night's Dream for his musings.
We can expect the watches to be closer to the 10k and 20k for the simple and diamond encrusted cases. The watches come to the shelves in September, when the actual pricing will be revealed.